I recently got back from a hectic, yet eventful week long trip to Andalusia in the South of Spain.
Spain, like so many countries in Europe is so culturally rich, that every time you turn a corner, you encounter a history lesson. Beyond a point, you can get culturally numb!
So besides the 'big cities', Barcelona and Madrid, if you have a week in Spain, and you want to pack in the beach, culture and history, a beautiful drive, as well as a peak into Africa, here is what I'd recommend:
Marbella: A laid back beach town on the Mediterranean Sea with plenty of  tourists. I felt it was Europe's Goa (a high end version), where plenty of Northern Europeans go for a few days of sun! A pretty relaxed vibe – the pier around OldTown Marbella is packed during the day, and so is the beach.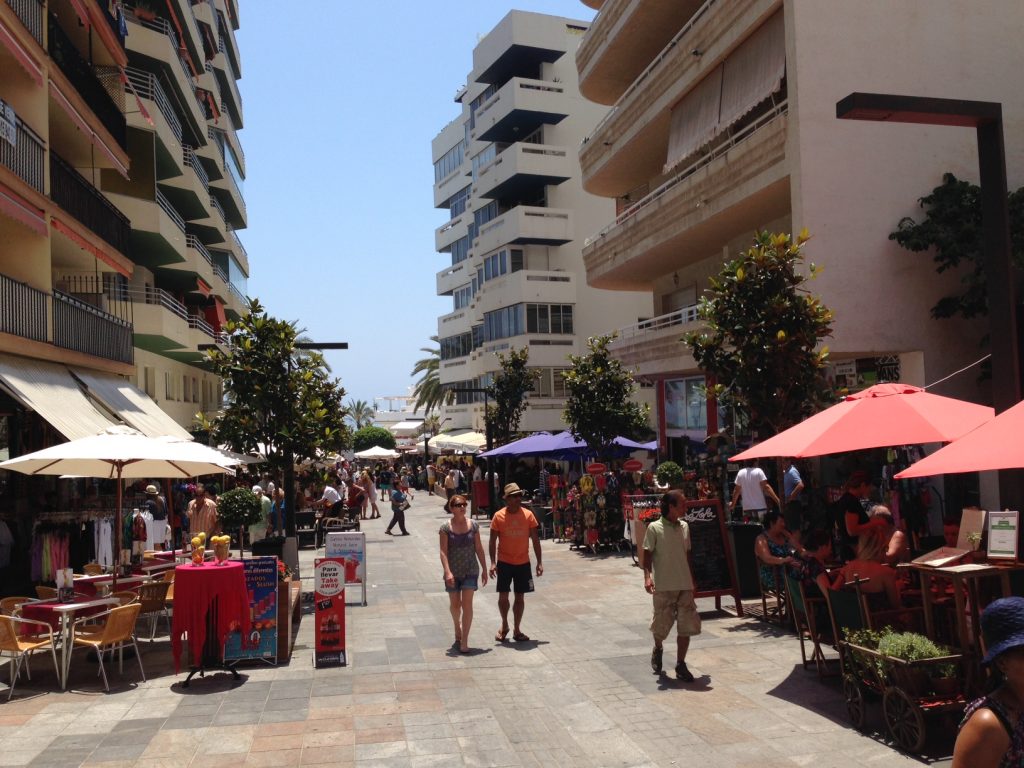 For a night out, head to Puerto Banus about 15 min away. Restaurants and bars stay open quite late and the clubs are open till about 6am. I had less than a week in Spain, so I felt 2 days here was more than enough! If I have to laze around on a beach and read a book, I can easily do it back home in Goa!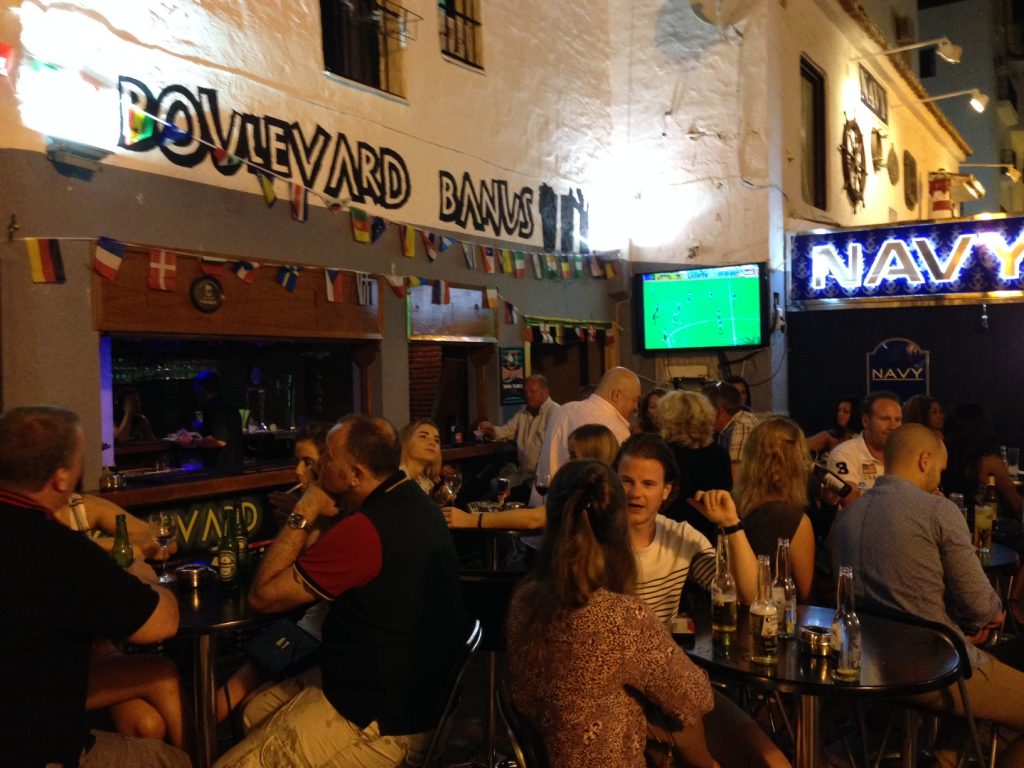 Tarifa: A beautiful hour long drive along the Costa Del Sol, to the west of Marbella is the sleepy beach town of Tarifa. Winding roads along the coast, with windmills along the way , made it one of my best drives so far!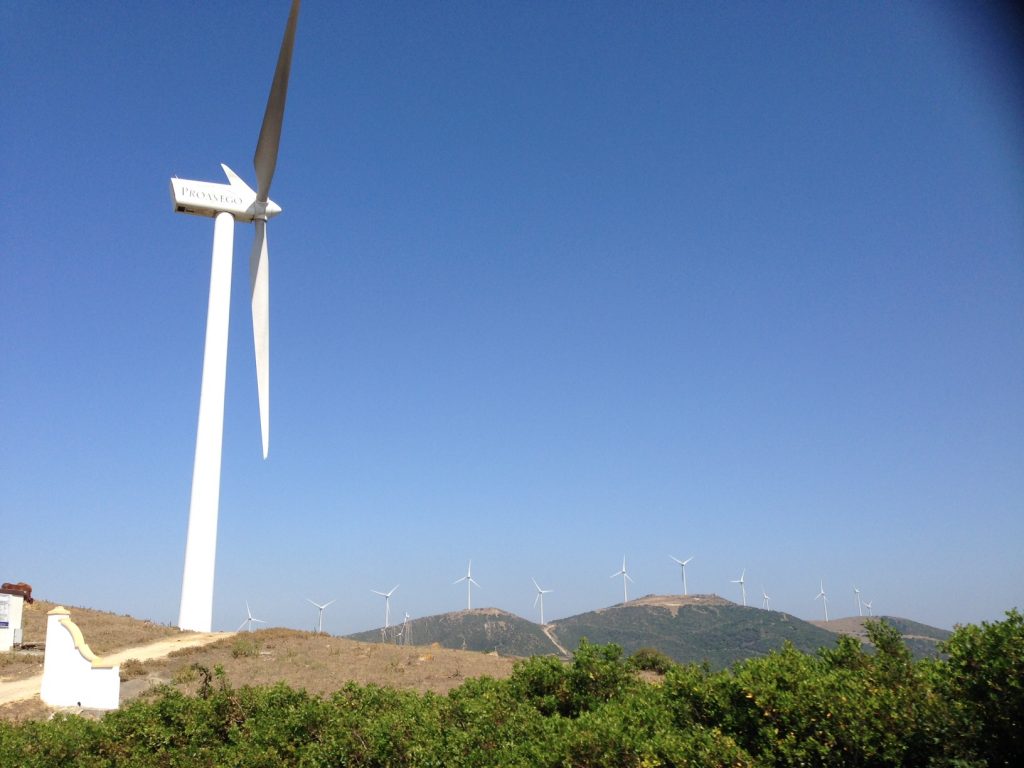 Tarifa lies at the southern most tip of Europe, on the Strait of Gibraltar, and just a mere 14 km from Morocco. On a clear day, you could probably look into the houses on the northern tip of the African continent! For those familiar with Paulo Coelho's 'The Alchemist', Tarifa is the final destination for Santiago, before he sets out to meet his 'personal legend'.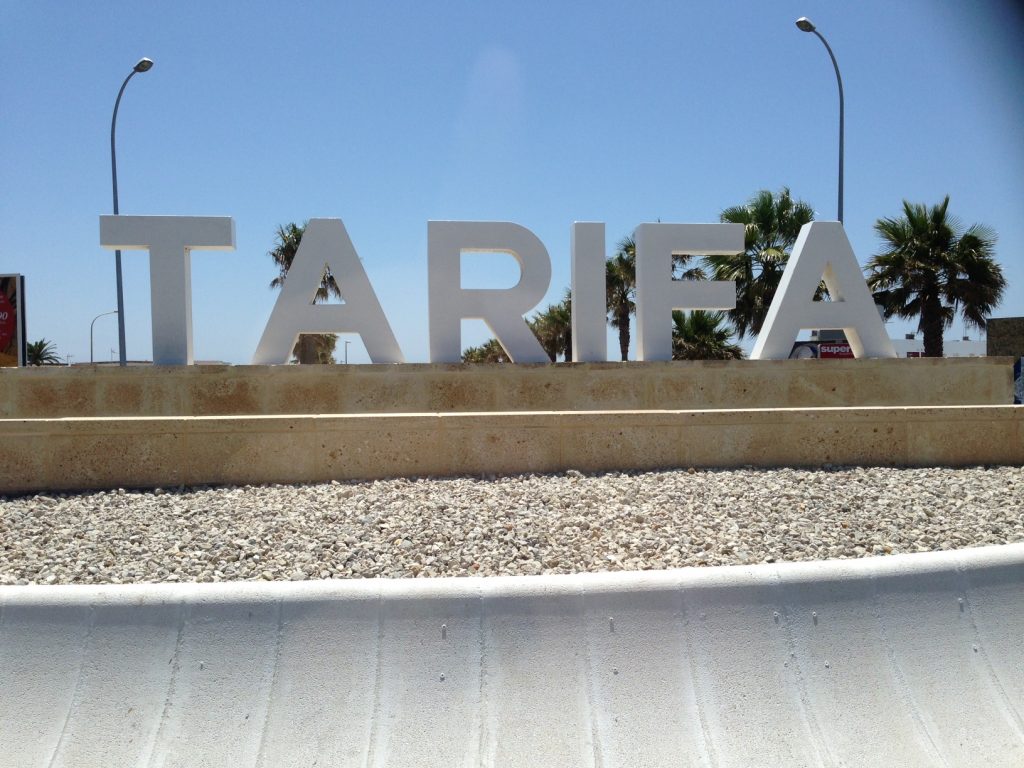 A windy spot, thanks to its strategic location (Atlantic Ocean on one side, Mediterranean on the other) make it an ideal getaway for kite surfing and wind surfing. As much as I would have liked to try out this sport, time was at a premium and hence I chose my favorite water sport, scuba diving to pass a few hours here. As I have mentioned in previous posts, when you start diving, you try and plan your trips along dive sites, or in my case, sniff one out and drive in the other direction to squeeze one in! I must admit though, that  the diving wasn't great, with marine life scarce, the water freezing, strong currents but the thought of diving at the southernmost tip of Europe was overwhelming, and I had to check that box!
I was secretly hoping that I'd go diving in Spain and surface in Morocco, but some things aren't just meant to be!  The next best option is to take the hour long ferry to Tangiers in Morocco, and if you have the time (or the visa!), I'd highly recommend it. Personally, I think its fascinating to see another continent within spitting distance.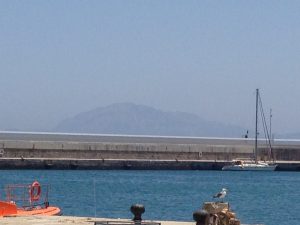 We were in an out of Tarifa in no time. It's a bit hard to explain, but there is something really cool about this town.
Granada: The city of Granada is one of the oldest cities in Spain. Just above the city of Granada, against the backdrop of the Sierra Nevada mountains lies the Alhambra, one of the most exquisite pieces of Moorish art, and one of the great architectural sights of Europe. You can either book tickets for the Alhambra online , or you could queue up early in the morning before 8am to get tickets. I'm not an early morning person on vacation so I'd recommend doing the former as tickets sell out fast and it would be a pity if you go to Granada and miss the chance to see the Alhambra.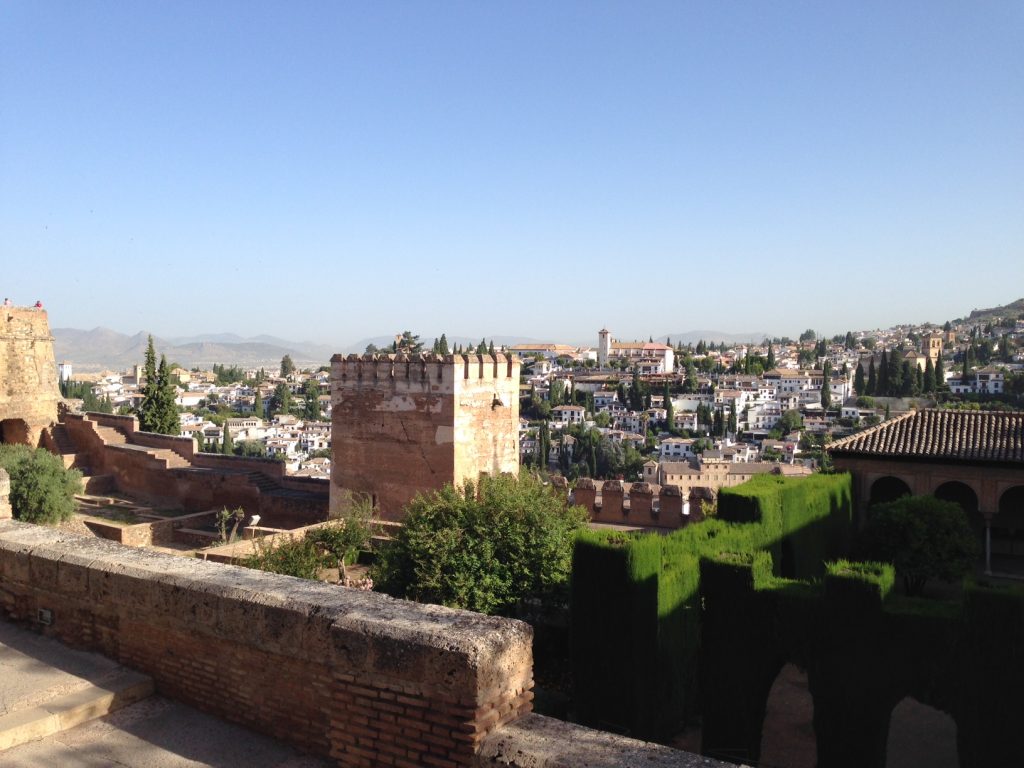 The  highlights for me at the Alhambra, were the fascinating interconnecting Nasrid palaces, built in the 14th century by Nasrid kings, the last of the dynasties to rule over Spain. We spent a good part of the day soaking in the history of this wonderful fortress alone, with its mind boggling detailing, lines from the Koran written in Arabic, and complex glazed tiling, which is sure to intrigue anyone with even a passing interest in architecture and history. Also check out the Generalife (another palace) and at the viewing deck, you get a breathtaking view of the city of Granada.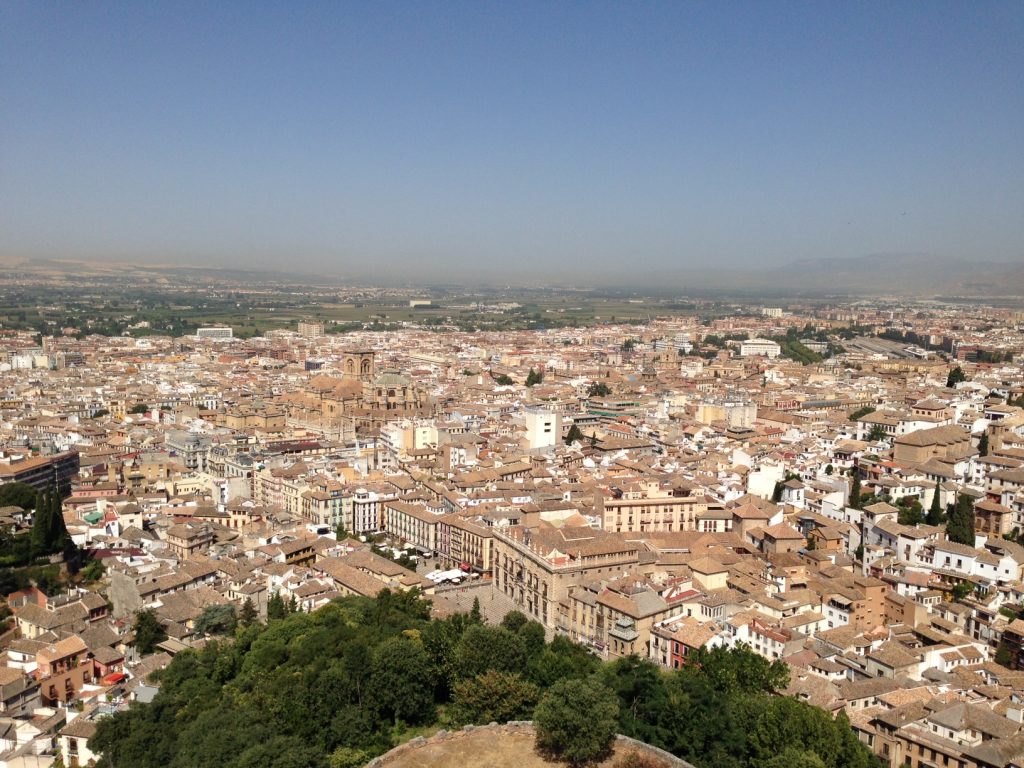 In the evening, my travel buddy Abi led us to Calle Navas, which is a narrow street off Plaza del Carmen, bustling with locals searching for their evening tapas and sangria! Grab a drink, or three, and get free tapas along with it
Cordoba: Just an hour away from Granada is the ancient city of Cordoba. One of the key structures here is the Mezquita de Cordoba, which was a Roman temple before a mosque was constructed by the Emir of Cordoba in the 8th century. A few centuries later, a cathedral was added inside the mosque by the Christian conquerors.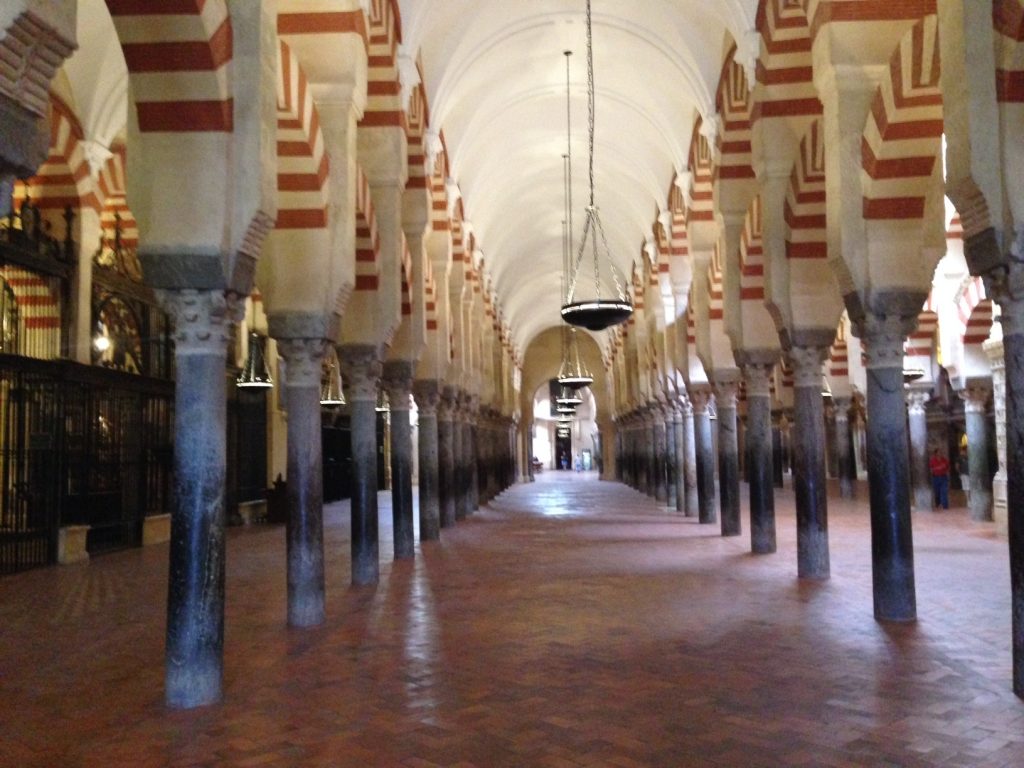 Just walk around the city, with its white washed walls and narrow cobbled streets and soak in the history.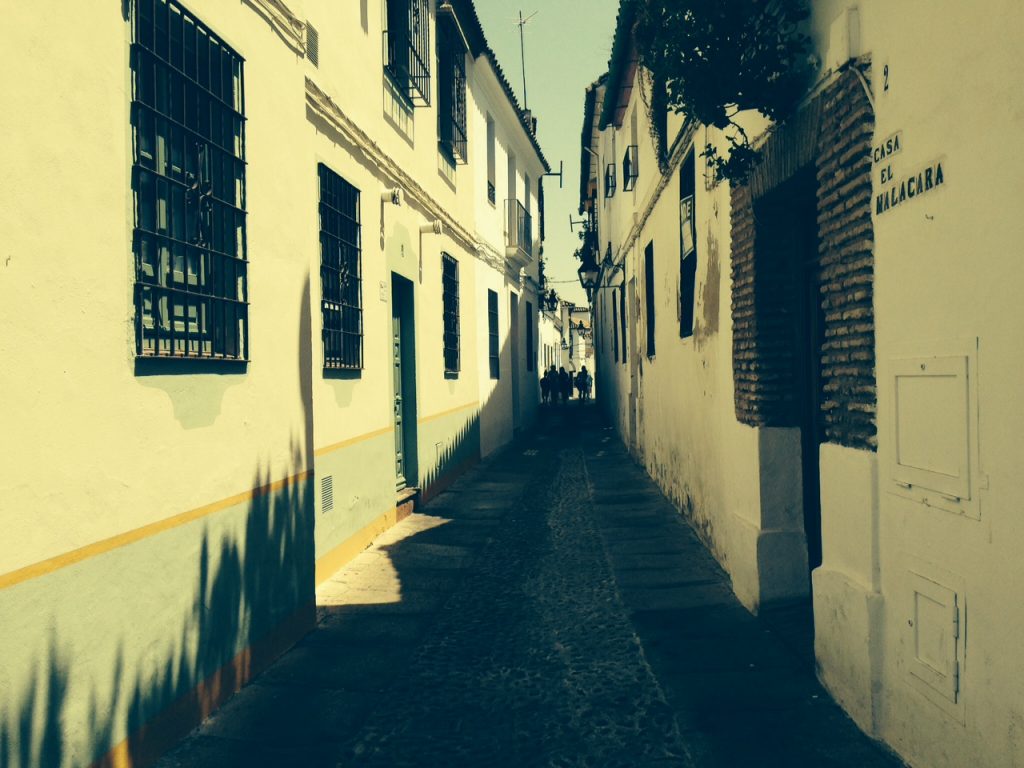 Plenty of quaint restaurants to be found here. Grab a seat, and  a paella!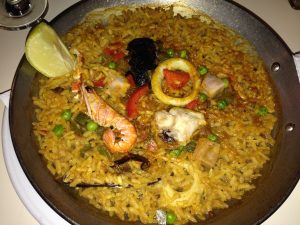 Seville: The hottest city in Europe! Hands down! We arrived here late in the night, and we found a hotel right next to the Cathedral, which was beautifully lit up at night. Around the corner, at the rooftop of EME Cathedral Hotel is a trendy rooftop bar offering excellent views of the cathedral,and of course, some very expensive drinks!
The entire next day was spent sightseeing, at which point I was 'culturally numb'. However, noted 'must see' places include:
La Giralda: the lone standing minaret of the 12th century mosque torn down during the construction of the Cathedral.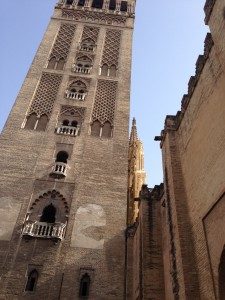 Alcazar of Seville: Oh just another palace used by Spain's Royal family 🙂
Torre del Oro: A watchtower on the bank of River Guadalquivir.
Plaza de Espana: A 'building' used to showcase Spain's role in history, trade and technology. Houses a few government offices as well. Dip your feet in the water fountain in the middle, because at 45 degrees celcius, you will need to!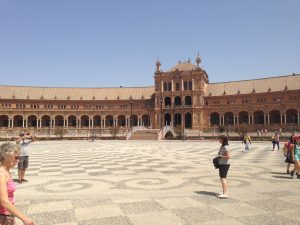 Metropol Parasol: Regrettably, I missed this one, but it is apparently the largest wooden structure in the world, and a modern day architectural marvel, designed by German architect Jurgen Mayer-Hermann.
Plaza de Toros de la Maestranza: Must visit this Spanish bull fighting ring! At 11 Euros (unless you can get a student discount with your battered college ID from 1995), you get a tour of the complex, as well as the ring! I was manly enough to step into the ring too – probably because there were no bulls! 😉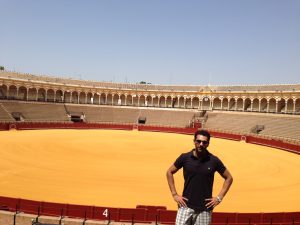 The next day I was off on a flight back!
If you have more vacation time, you could easily spend a bit more in any of the above 'must see' locations. Personally, I'm a water sports kind of guy, and I thought Tarifa had a very different vibe and I would have liked to spent at least a couple of days more! But when you're in Europe, you suffer from FOMO (fear of missing out), and hence this was the ideal way to spend a week.
Follow me: @rahuljagtiani