Renowned for its somnolent backwaters, ravishing sea coast, and spice-laden hills of the Western Ghats, Kerala is rightly called 'God's Own Country'. The coastal state assumes a laid-back and serene persona which is a sharp contrast from the chaotic life of any other Indian city.
Endowed with a diverse landscape, distinct traditions, and myriad breath-taking locations, Kerala never fails to mesmerize its visitors. Also known for its elegant houseboats, scrumptious cuisine and exotic wildlife, Kerala is truly in a class of its own.
Here are some reasons why you must visit Kerala:
1. Pongal Celebrations
Pongal is one of the biggest South Indian celebrations and is observed around mid-January every year, after the winter solstice. While it is mainly celebrated in Tamil Nadu, festivities in Kerala are worth experiencing too. This four-day festival coincides with many other harvest festivals like Makar Sankranti of the North, Bhogali Bihu of Assam, and Lohri of Punjab.
Pongal is celebrated by offering prayers to the Sun God for the bountiful harvest. The first day (Bhogi Pongal) is dedicated to Lord Indra, god of lightning and rains.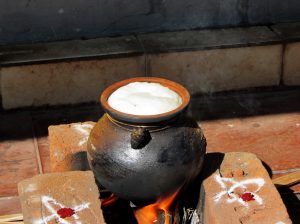 The second day (Thai Pongal) is celebrated by boiling rice with milk and jaggery in earthenware pots. The milk is allowed to boil over the pot as it is believed that watching this act brings good luck. This dish (also known as pongal) is then garnished with dry fruits and offered to Mother Nature and the Sun God.
On the third day (Mattu Pongal), cattle are decorated and worshipped for their hard work on the fields. And on the last day (Kaanum Pongal), everyone visits their friends and relatives to exchange sweets, greetings, and gifts.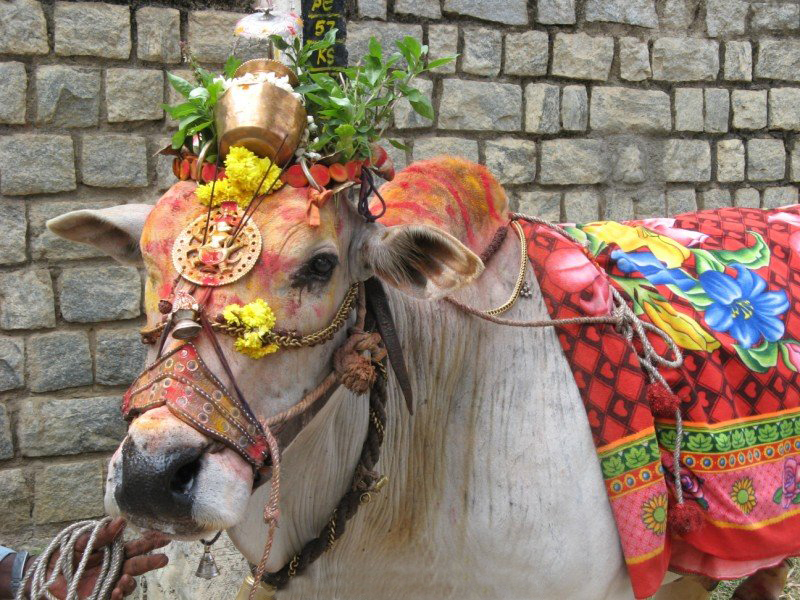 2. Backwaters of Alleppey
Alleppey is the most popular destination to visit in Kerala. Lord Curzon, British-appointed Viceroy of India, once called Alleppey 'Venice of the East' – and rightly so! It is home to some of the most tranquil networks of backwaters and unique houseboat tours making it one of the most popular honeymoon destinations in India.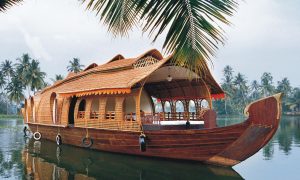 Embarking on a houseboat tour is an experience that will be etched on your mind forever. As you cruise along the shimmering backwaters, you will witness the sprightly life of Keralite villages, canopied trees, lavish paddy fields and exotic birdlife.
If you book a day-night package, you can sleep in a houseboat, gently rocked by the water, which makes it an out-of-the-world experience. The boats may not be as fancy as a five-star hotel room but all amenities required for comfortable lodging are available.
Another incredible attraction at the houseboat tour is the traditional Keralite lunch – sadhya (means banquet in Malayalam). It is a meal fit for kings and has numerous local delicacies served on banana leaves.  Some of the noteworthy dishes are pineapple/cucumber pachadi, thoran, pumpkin erissery, olan, and parippu curry.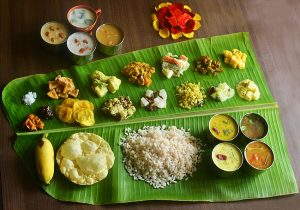 3. Tea Plantations in Munnar
Munnar, also known as the Kashmir of South India, is the most popular South Indian hill station. Located 1700 metres above sea level, it is known for its misty valleys, waterfalls, and enthralling views of extreme mountain slopes. Surrounded by small old havelis, bungalows, and tea factories, you can sense the remnants of the British Raj in the air.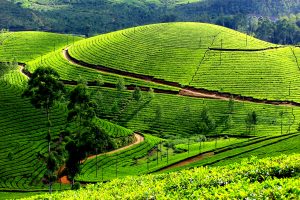 However, the most popular attraction that this hill station offers are its tea plantations. Spanning over 80,000 miles, Munnar is South India's largest tea-growing region. Blanketing the hills, the tea plantations make a magnificent sight with hundreds of shades of green.
Most of the plantations in Munnar are managed by the Tata Group while some others are operated by Kannan Devan Hills Plantation Company (KDHP), a local co-operative. While you're at Munnar, you can also visit the Eravikulam National Park and Tata Tea Museum.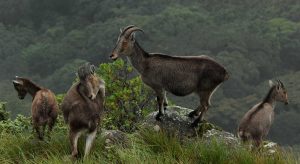 4. Shopping Frenzy in Kochi (Cochin)
Located in Ernakulam district, Kochi is a fascinating blend of Portuguese, Dutch and English cultures wrapped together on a tropical Malabar Coast. The city is home to ancient mosques, Portuguese houses, cantilevered Chinese fishing nets and a four-century-old synagogue.
Kochi, previously known as Cochin, has been one of the biggest attractions for traders for over 600 years, making it one of the biggest shopping hubs in Kerala. Nicolas Conti, the legendary 15th-century Italian traveller aptly mentioned, "If China is where you make your money, then Cochin is surely the place to spend it".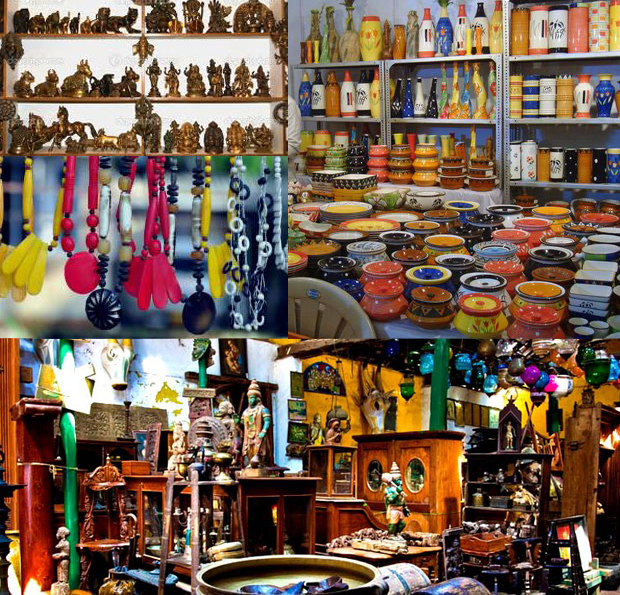 Kochi is the place to be if you wish to see the popular classical Indian dance, Kathakali and Kerala's very own martial art, Kalarippayattu. Some of the finest cultural centres dedicated to promoting classical art forms like the Kerala Kathakali Centre are also located here.
To get a unique insight into the history of the land, make sure that you visit Fort Kochi and the Jewish Synagogue.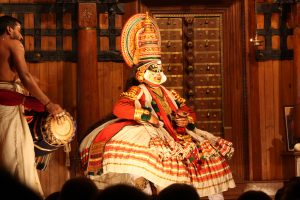 5. Scenic Beauty of Wayanad
Wayanad literally translates to 'the Land of Paddy Fields' and is the biggest spice producer in Kerala. Located on the Deccan Plateau, this hill station is home to ancient ruins, wildlife sanctuaries, biggest Indian earthen dam, pilgrim centres and much more.
Wayanad lies in the Nilgiris Biosphere and is declared a UNESCO World Heritage Site. The Edakkal Caves in the region have pre-historic engravings from the Neolithic age, making it a global site of interest for archaeologists and historians.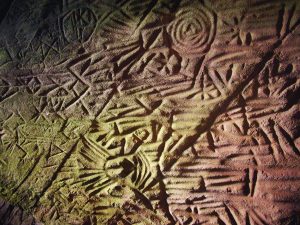 The marvellous landscape, wildlife, and natural beauty make it a green paradise, perfect for nature enthusiasts. Wayanad is an abode to over fifty tribes and witnessing the abundance of their culture is sure to give you an inimitable experience.
Some of the other exotic locations in and around the region are Wayanad Wildlife Sanctuary, Banasura Sagar Earth Dam, Lakkidi, Thusharagiri Waterfalls, Kalpetta, and Sentinel Rockfalls.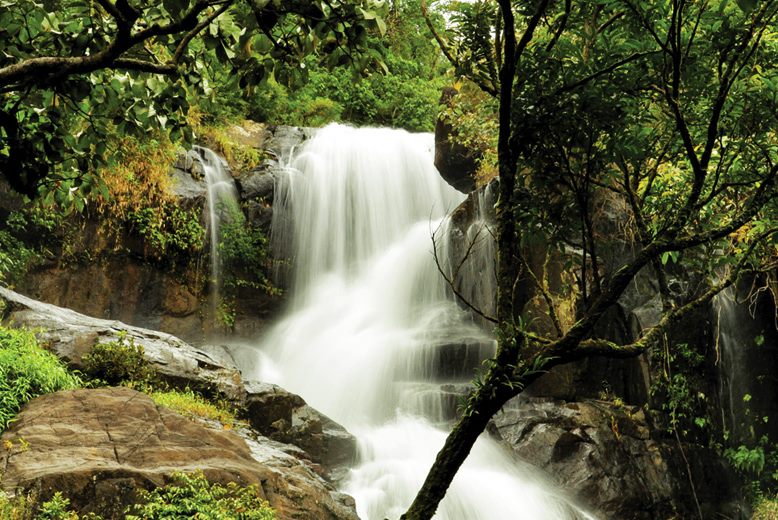 While there are many other reasons to visit Kerala, the five mentioned above will surely make your trip one to remember for the ages. So, leave your worldly worries back home, pack your bags and head straight to the land of coconut palms to soak up the relaxed vibe that Kerala so generously offers.