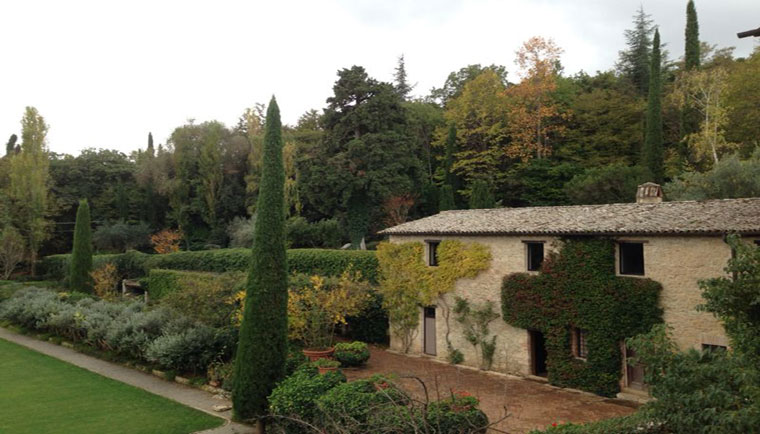 JULY 03, 2014 BY SAJJID MITHA
A divine birthday celebration at a Franciscan Monastery
For Laveena's birthday last year, I wanted to do something different. Very different. So I planned for us to travel to Italy and booked us at Padre Eligio's "La Frateria". A monastery built by Saint Francis in the 13th century.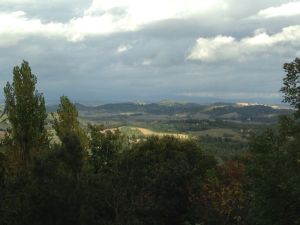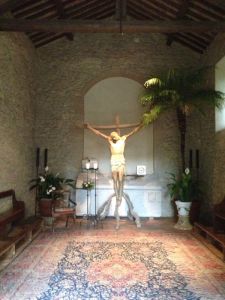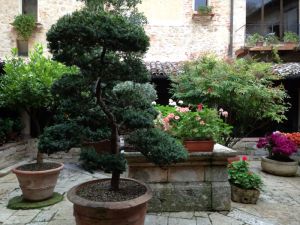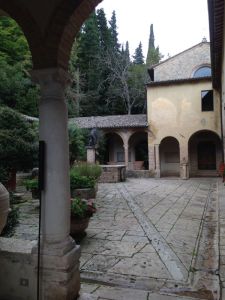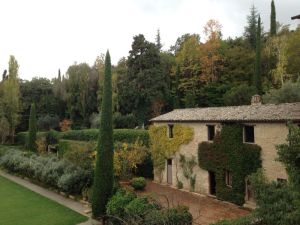 It is located in Cetona, a small town and commune in the southern part province of Siena, Tuscany, in an area where Umbria and Lazio meet. La Frateria has 7 rooms which are available for hire. The rooms are not cheap but the experience is well worth it. According to history, all the disciples of Saint Francis and many great Saints have passed through this place, renowned for its beauty, peace and quiet. Views of the valleys of ancient Tuscia from the monastery are breathtaking.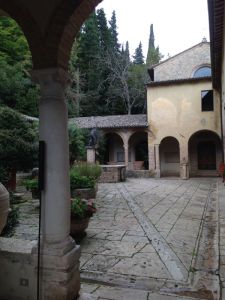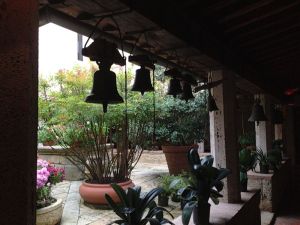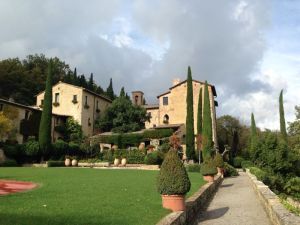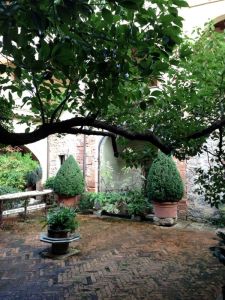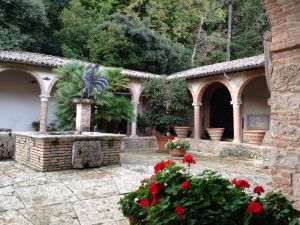 Anthony Minghella, the scriptwriter famed for 'The English Patient', is believed to have craved for solitude to pen down his next masterpiece. He chose to retreat to La Frateria and it is here that he wrote 'The Talented Mr. Ripley'. When we arrived at La Frateria, we were shown to our room. The rooms are stunningly restored old cells in which the Franciscan Friars actually lived. Ours had a captivating fragrance of wood and fresh flowers and was decorated with antiques and period furniture. A crucifix on the wall, coupled with the underlying fragrance of divinity amidst absolute silence, reminded us that we were in a place of worship.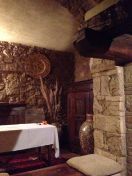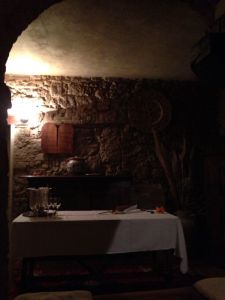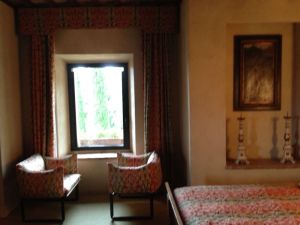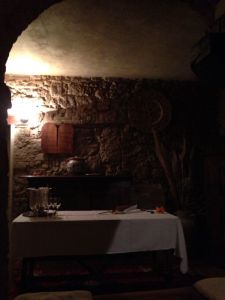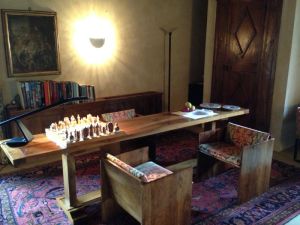 When you look out the window from your beautifully restored room, you see the perfectly manicured grounds, the vegetable garden and tall trees against the backdrop of the Cetona hills and the valley.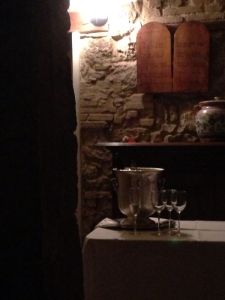 There is a wine cellar on the property. This isn't any ordinary wine cellar as it was built  several centuries ago by the Franciscan friars. You are led down a steep flight of stone  steps until you find yourself in a dimly lit cave where the temperature is naturally low  and ideal for the wines to age. Here rare wines are stored and are available for a price.  Dinner on Laveena's birthday eve was a celestial celebration like never before. It  started with appetizers of delicious salted meats, thinly sliced, with fresh oven baked  bread, olive and caper patè, with extra virgin olive oil milled from hand picked olives  from the region. And a chilled sparkling wine as an accompaniment. All of this in front of a fire  place. We were told that friars who had won favour with their superiors were treated to  a warm night above the fire place where hard beds were carved into the stone. The crackling of the wood, the bright orange burning embers and the heat from the fire, briefly allowed us to experience the satisfaction the friars are sure to have felt while sleeping above the fireplace on a bone chilling cold winters night.
For the celebration dinner we were led to an old prison. Friars who disobeyed the rules of the monastery were sent here as punishment. The prison has been restored and is steeped in mystic charm transporting the diner back to ancient medieval times. We had been told that Chef Tripodi was a multi talented individual who deserved to be decorated with a constellation of Michelin stars. A hand written menu announced an elaborate seven course meal. Moist and delicious pigeon, wrapped in butter paper with an earth shell around it, rabbit pate' with pine nuts served on a bed of bright red juicy plums, pecorino and black truffle soufflé tasted as exotic as they sounded but in truth, it is hard to describe in words what our palates that evening were treated too. Even repeated attempts to photograph the dishes with my I-phone failed to do justice to the dishes the chef had so skillfully crafted for us. The tenderness of the meats, the symphony of the sauces, the perfection of the presentation and above all the taste of every delicious bite we experienced that evening completed a sequence of a dream which we never imagined possible. The birthday celebrations were indeed complete. Or as an Italian might say 'Magnifico compleanno'.