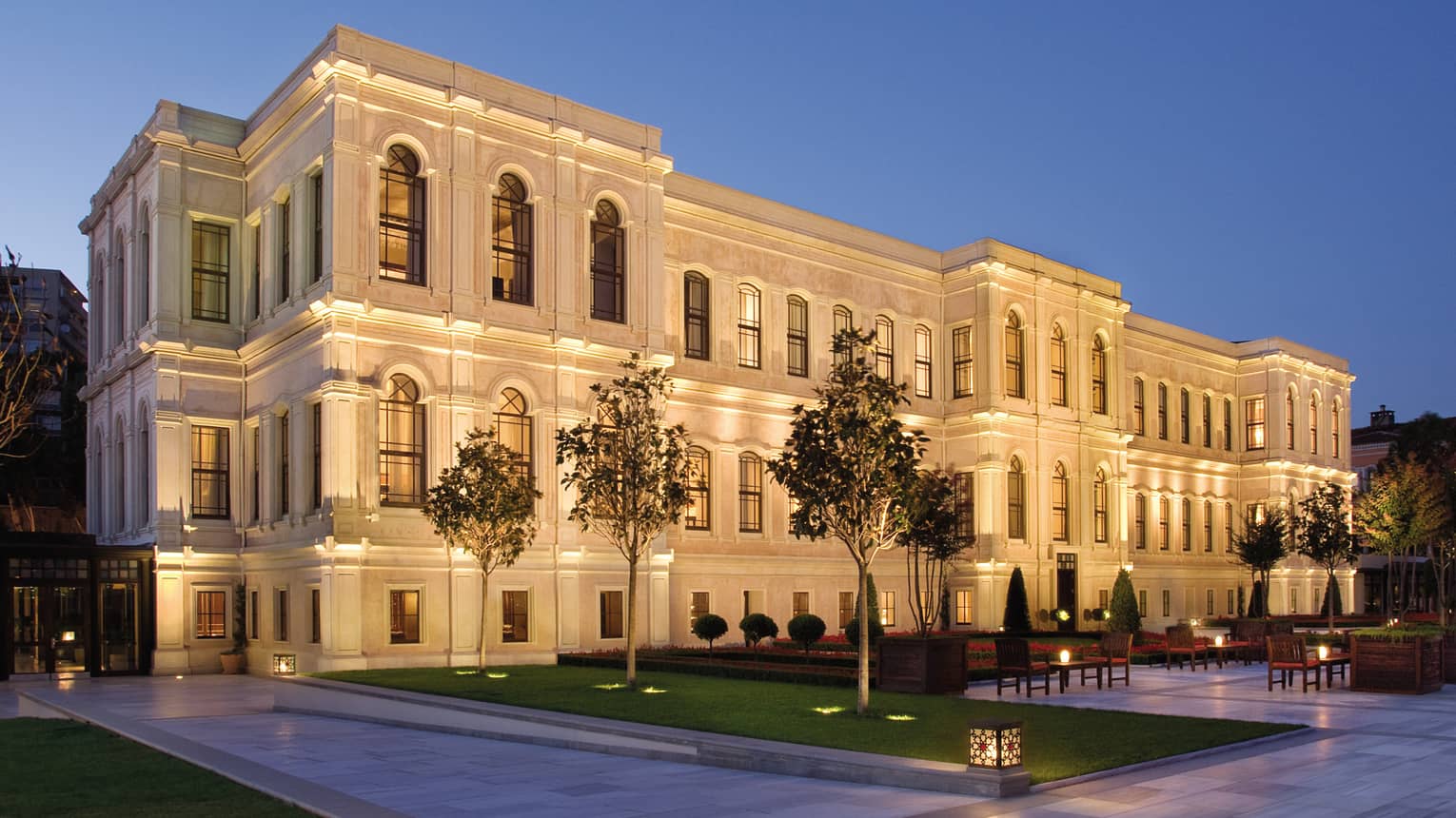 NOVEMBER 20, 2018 BY SAJJID MITHA
Luxurious pampering at its absolute best at the Four Seasons Istanbul on the Bosphorus
The company I founded in the late 90s, Polymerupdate, opened it's first European office in Istanbul recently and what better time to visit and inaugurate the office, than during the auspicious time of Diwali, the Indian festival of lights. Early November, Laveena and I boarded a Turkish Airlines flight from Mumbai, directly to Istanbul and for the first leg of our stay, we chose to stay at the often applauded Four Seasons Hotel, Istanbul on the Bosphorus. This elegant hotel has been fashioned from a 19th century Ottoman palace and enjoys a magnificent location right on the Bosphorus, on the European side of the city.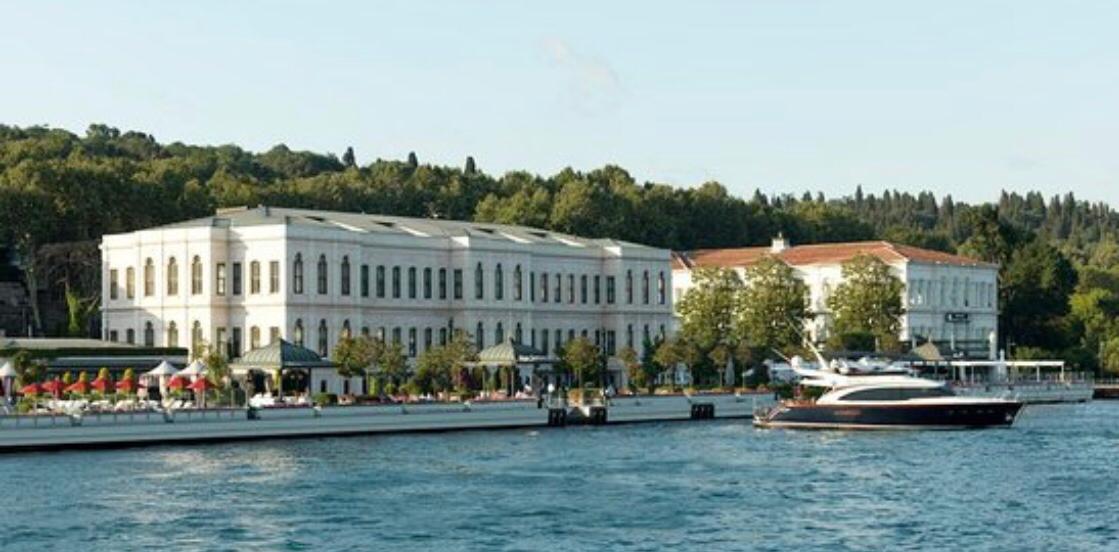 We were greeted at the lobby of the hotel by the effervescent and exuberant Ebru Ayas, who welcomed us warmly to the picture perfect property.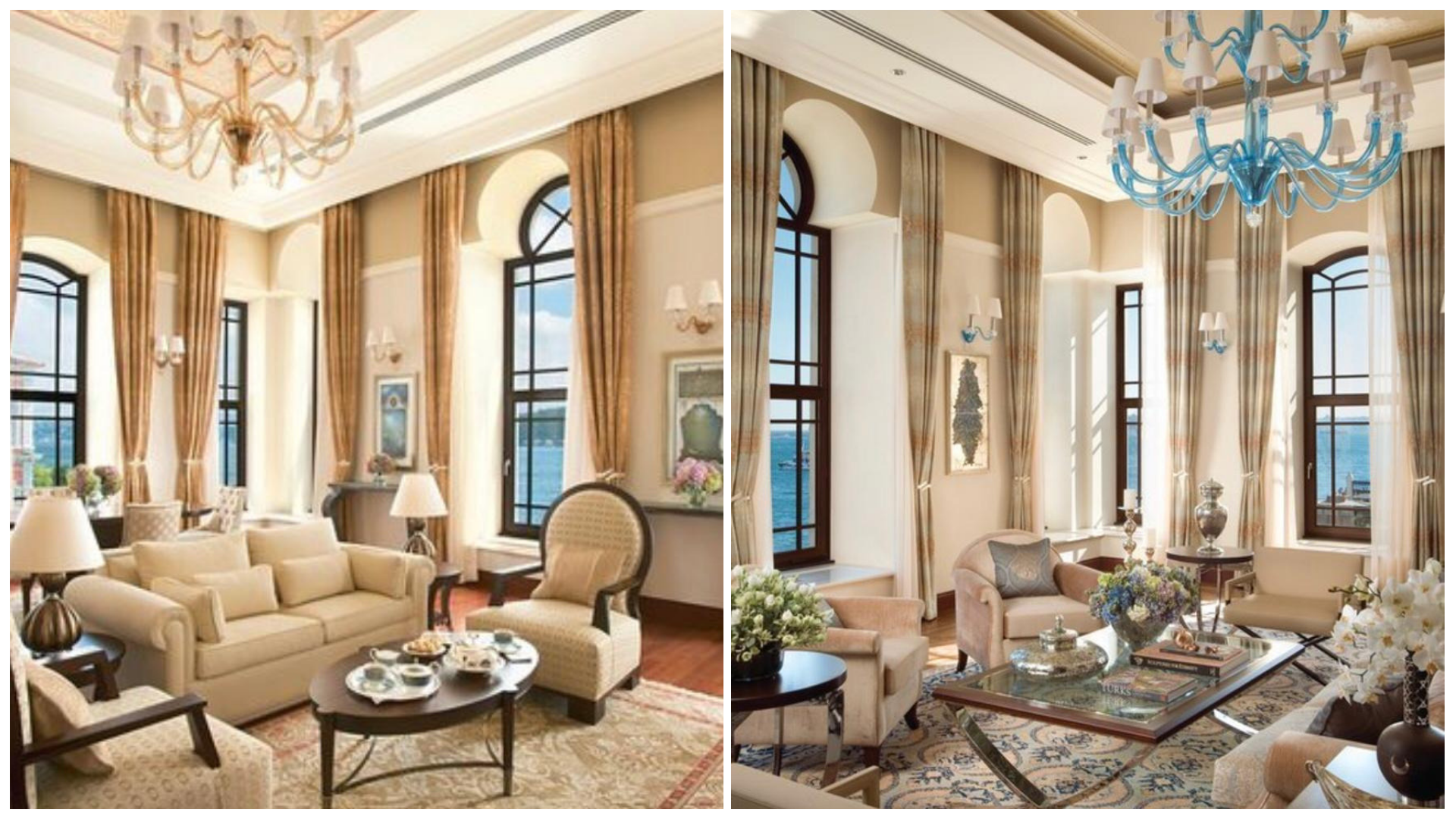 She introduced herself as the hotel's guest experience manager and said that after we were checked in,  she would walk us to our room, through the courtyard and onward to the Palace wing, where she said she had a surprise waiting for us. Equally ebullient and cheerful was Arax, the gentleman at the reception who completed all our check-in formalities and said that Ebru did indeed have a very pleasant surprise for us. As we walked to the courtyard with the most majestic views of the Bosphorus, Ebru explained that the strait which separated the two continents of Europe and Asia, also connected the Sea of Marmara with the Black Sea. She said that while seated out on the terrace in the evenings, guests could take-in majestic views of the Bosphorus while enjoying the stunning landscape of beautiful Istanbul, which highlighted a unique fusion of traditional Ottoman architecture, Baroque palaces of the Sultans and unique Turkish waterside mansions. Ebru then hinted that we had been upgraded to the Palace Wing of the hotel, which we already knew was the building the hotel was so deeply loved for. As we entered the Palace wing, we walked past Aqua where she said our morning breakfast would be served.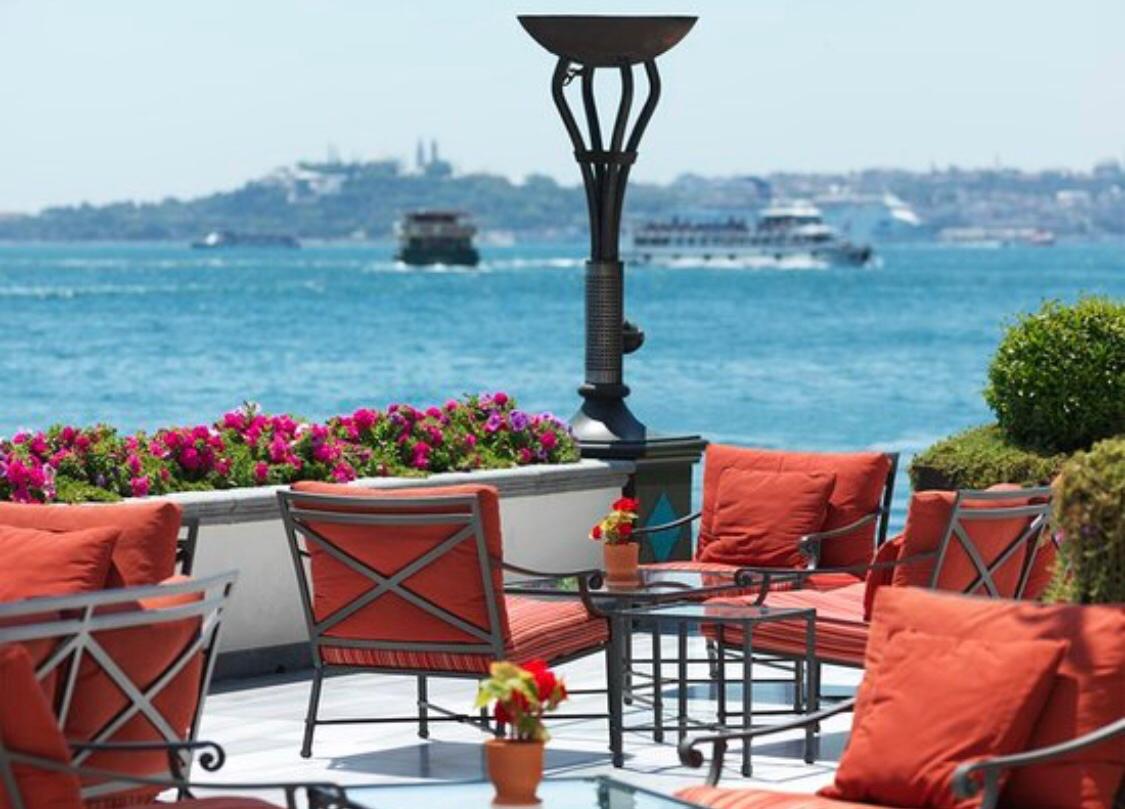 Ebru said that on certain days, breakfast was served on the terrace and she recommended we come in early to get ourselves preferred seating close to the waterfront.
Ebru walked us to the elevator and pressed on the button leading to the 1st floor. Once out of the door she casually said to Laveena, " since you are celebrating your birthday week, we have upgraded you to the Palace Suite in the Palace wing, one of two most coveted suites at the hotel." Laveena squealed with delight and appreciation and gave Ebru a thank- you hug, as the door to our suite was opened and 'lo and behold' a multi level entrance led us to a huge suite with one of the most fabulous views we had ever laid our eyes on. The Palace suite was indeed breathtaking, but the views have to be experienced rather than written about. They were simply surreal and majestic. On the table by the window was a welcome note for us and a birthday card for Laveena from the General Manager, Mr. Tarek Mourad.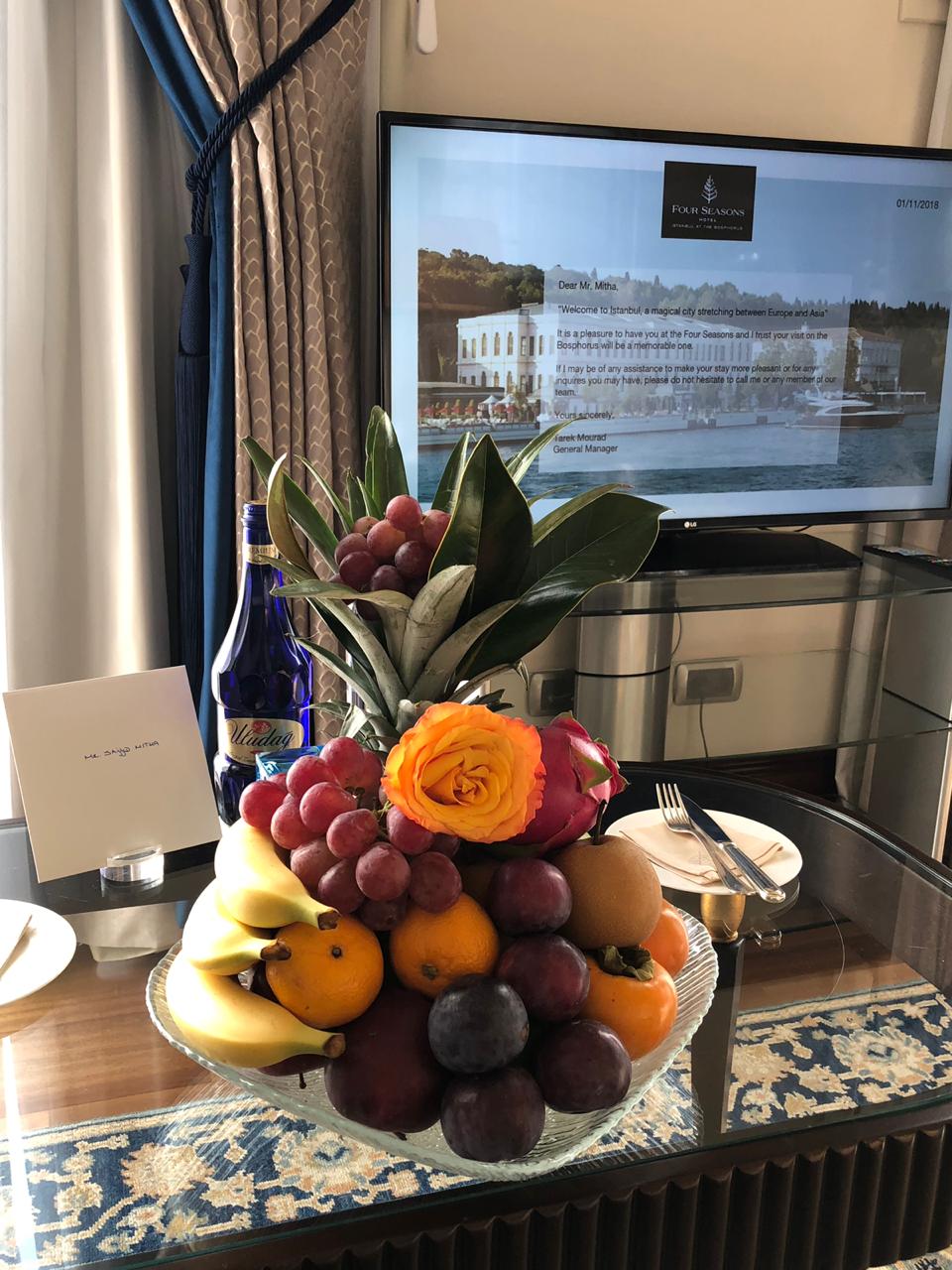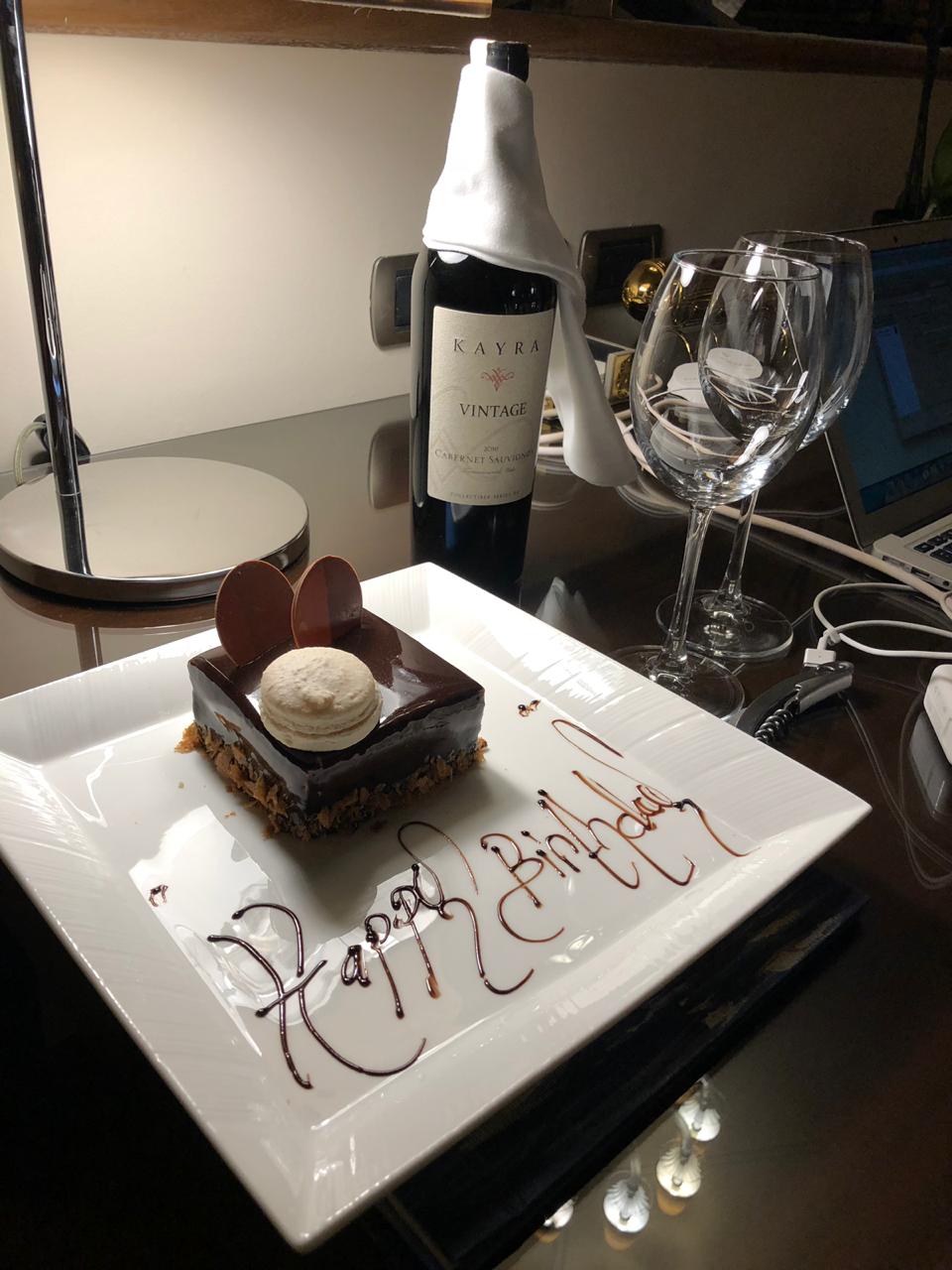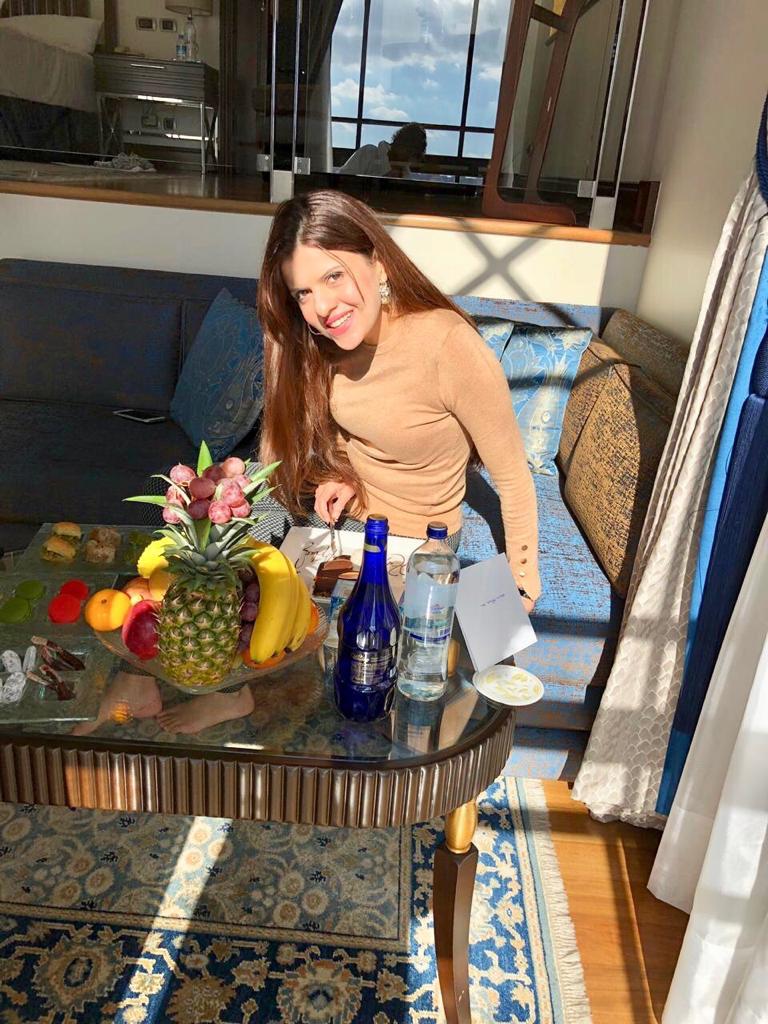 The table was decorated with a variety of goodies including a beautiful bouquet of flowers, a bottle of a red wine, a basket of fresh fruit, turkish sweets and a gluten free cake.
Since it was early in the morning, we did have time for breakfast, so we walked out to the terrace and were lucky to have found an ideal table for two, right by the water.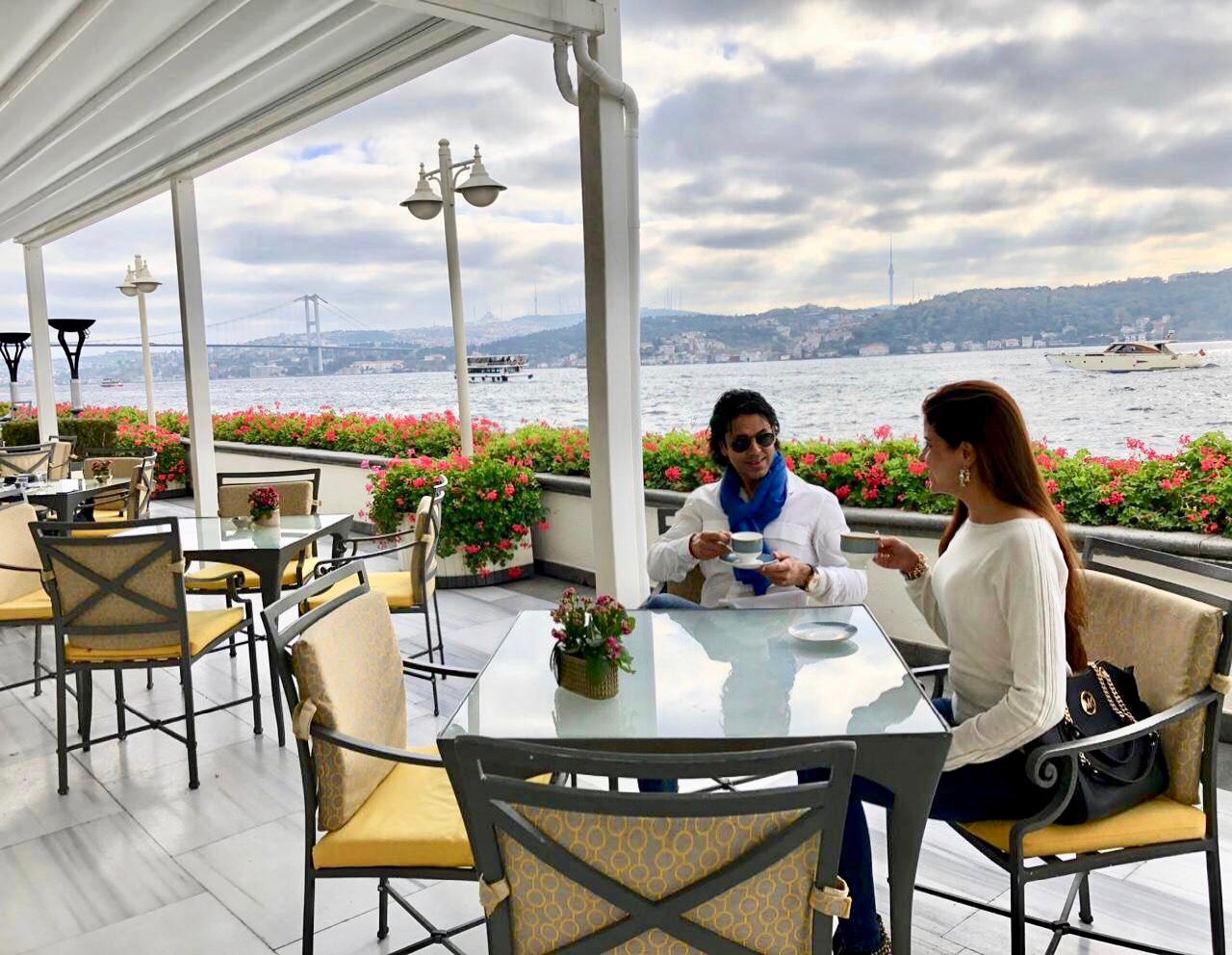 Attending to us that morning was Levent, who kickstarted our very delicious and leisurely breakfast with two Turkish Coffees, which came with two Turkish delights. We walked over to the large breakfast spread at Aqua, where Laveena opted for her usual favourites of fresh fruit, feta cheese with gluten free toast and freshly made eggs with smoked salmon.
I on the other hand walked over to a Turkish lady, dressed in traditional garb, with a headscarf, who sat with what looked like giant crepes in front of her. Lined up to one side of the large stool like platform she was seated on, were large square containers. Each was filled with a different filling for the Crepe. Guests walked up to her and pointed at the filling they preferred. She used a brush to lay on a light film of butter and then with her hands, spread out the chosen filling evenly onto a crepe, which she then picked up and placed onto a hot grill. The lady spoke very little little english. All she did was smile, point to the crepe and said " Gozleme" A waiter translated for me that Gözleme was a traditional savoury Turkish flatbread and pastry dish. He said the fillings on offer were a feta and spinach spread, a vegetable spread and a minced meat spread….and I wanted no further introductions as I jumped at the minced meat option, asking for it to be served crisp and hot. My breakfast that morning was typically Turkish as I started off with the Turkish Coffee and Turkish Delight, feasted on the Gozleme and finished off with a Turkish tea or 'çay'. Add to that, very personalised service by the most excellent and attentive Four Seasons staff and it made for a perfect start to our Diwali holiday and of course to Laveena's birthday week celebrations.
After breakfast we returned to our Suite # 1106, and sat back to enjoy views of the Bosphorus and to admire the soaring minarets of Istanbul's distinctive waterfront skyline from our very comfortable king sized bed. Our suite was beautifully decorated in tones of copper, burgundy, blues and burnished browns, with a wooden flooring and stunning Turkish rugs.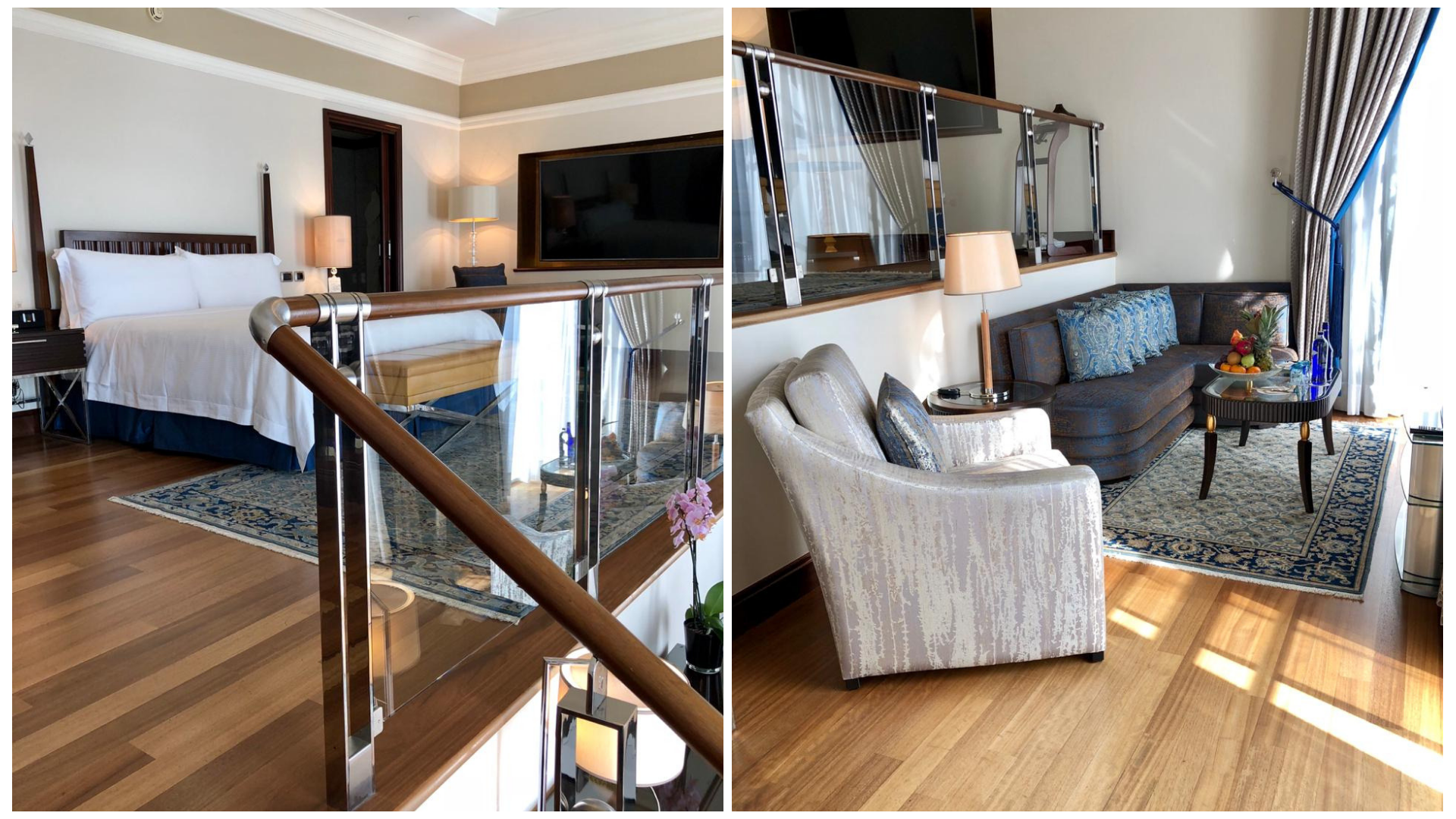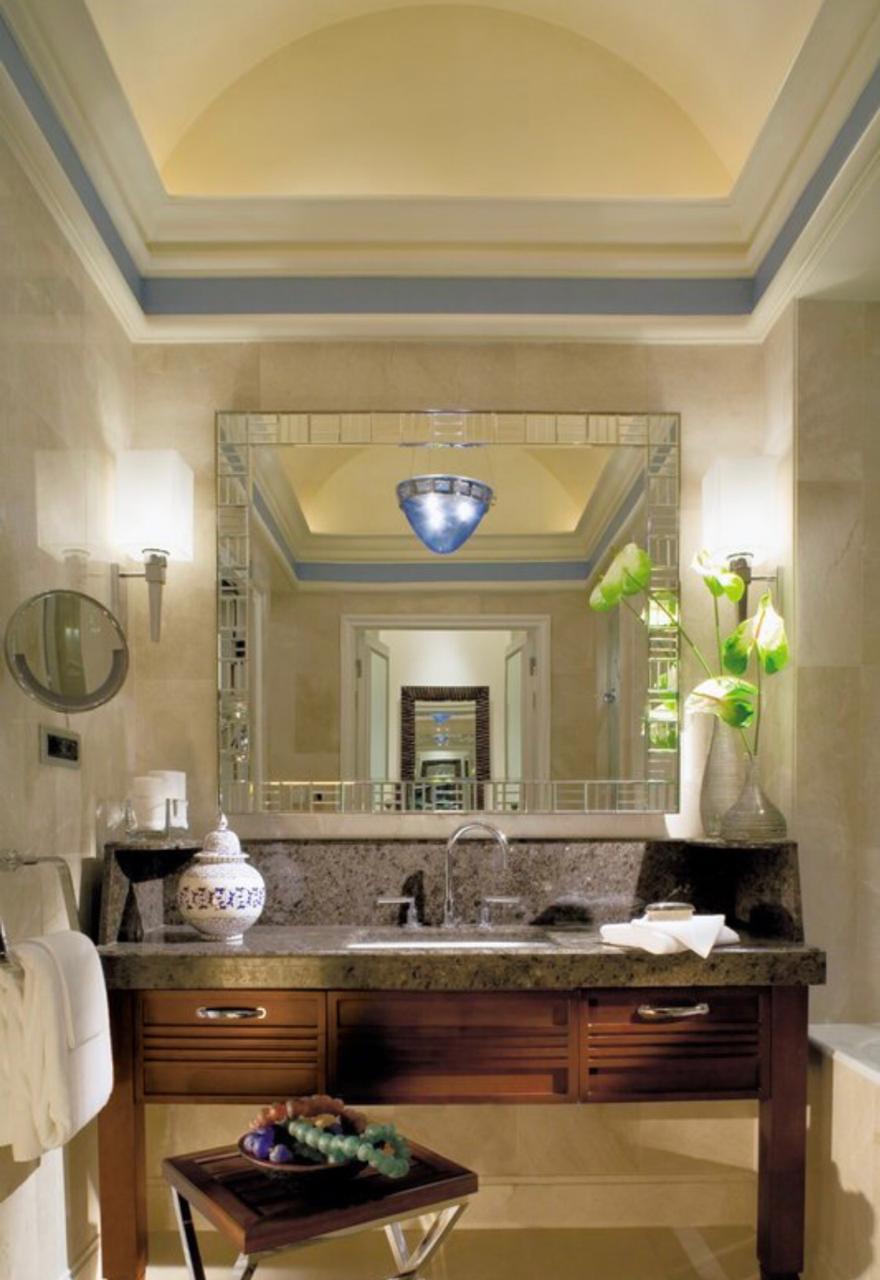 The grand bathroom was done up in rich white marble and had hints of opulence at every corner. On offer were Bulgari amenities, much to our taste and appreciation.
The day was beautiful and we decided to walk down to the Ortokoy area, which was a short distance from our hotel. Before stepping out from the hotel however, we could not help but walk to the hotel's gorgeous terrace area to take some photographs.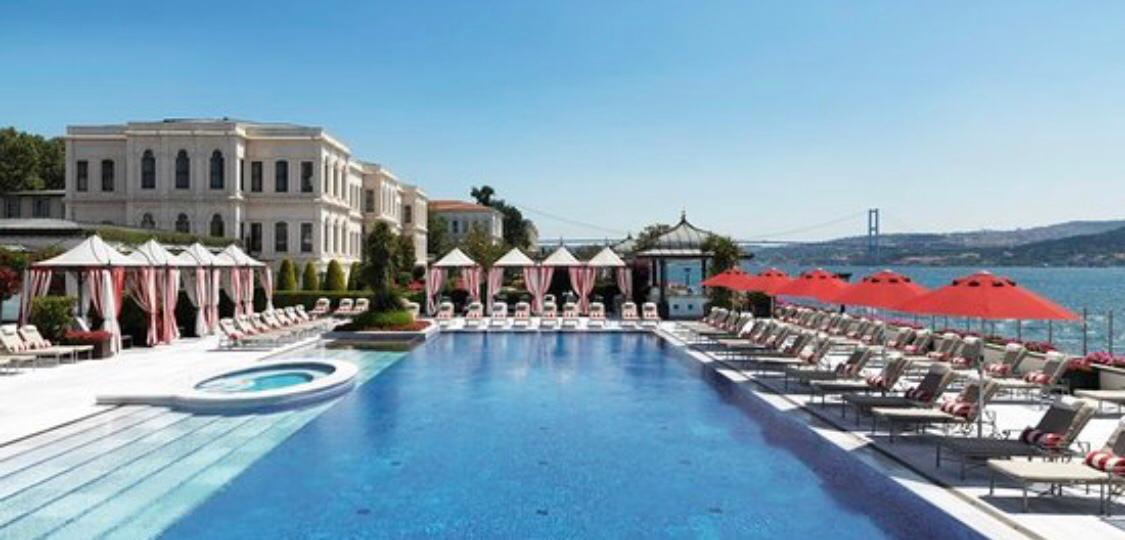 We captured images and memories with the palace in the background, by the poolside and near the Bosphorus. We could have continued clicking, given the stunning pictures we were taking, but we decided to save a few for when the sun had set as we knew that Istanbul and the hotel property at night would be equally beautiful. We walked to Ortakoy, known to be one of the loveliest neighbourhoods in all of Istanbul. In Turkish, Ortakoy means "middle village", owing to it's location on the strait. During the Ottoman period, Ortakoy was a fishing village, frequented by the Ottoman royals owing to it's unique location.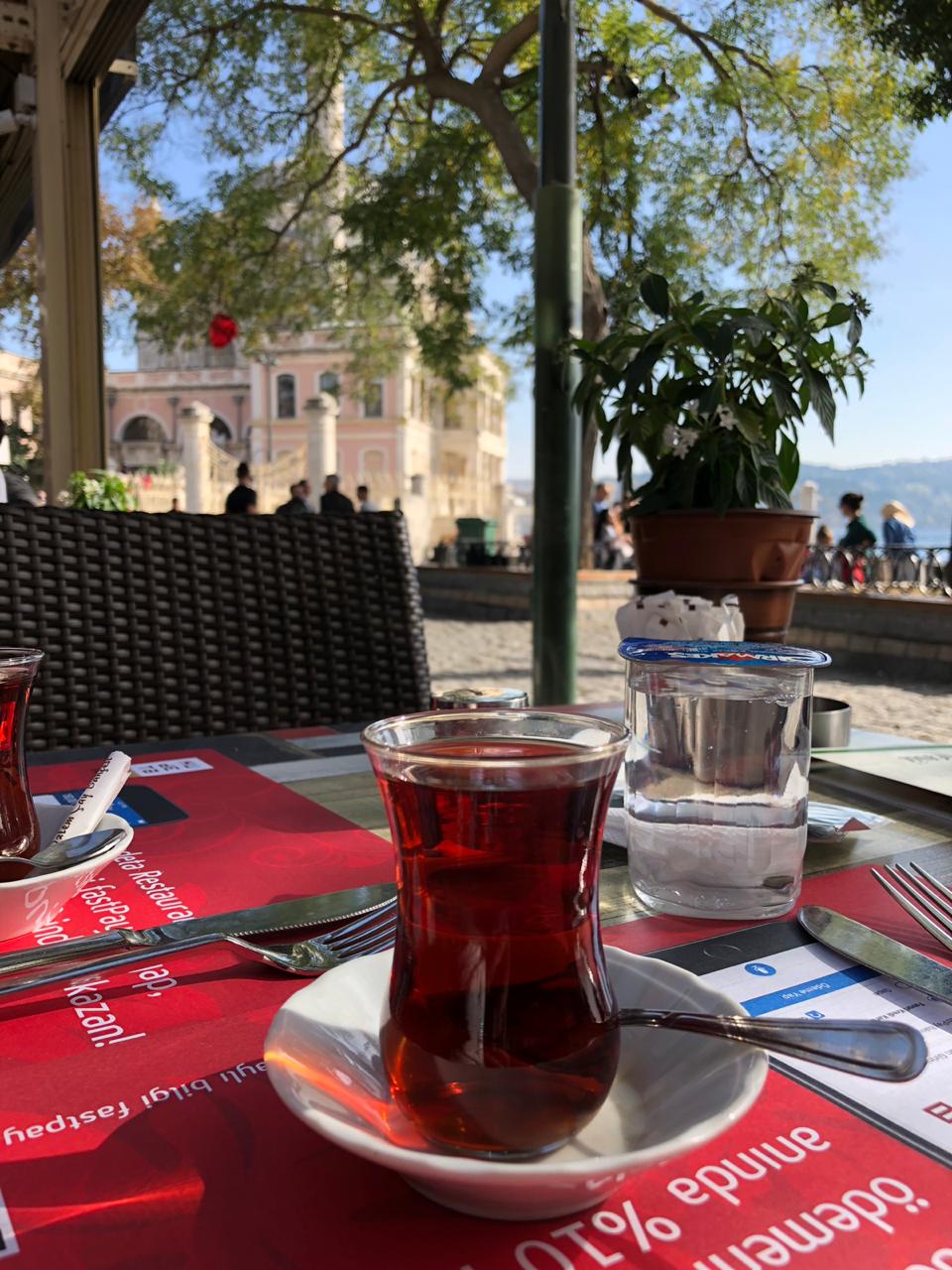 From the many cafes and restaurants in the area, we selected one not far from the Ortakoy mosque, and from the menu we ordered some Turkish Tea, Adana Kebab ( a long, hand-minced Kebab grilled over charcoal) and some Iskender Kebab ( Döner kebab prepared from thinly cut grilled lamb topped with hot tomato sauce over pieces of pita bread and generously slathered with melted sheep butter and yogurt.)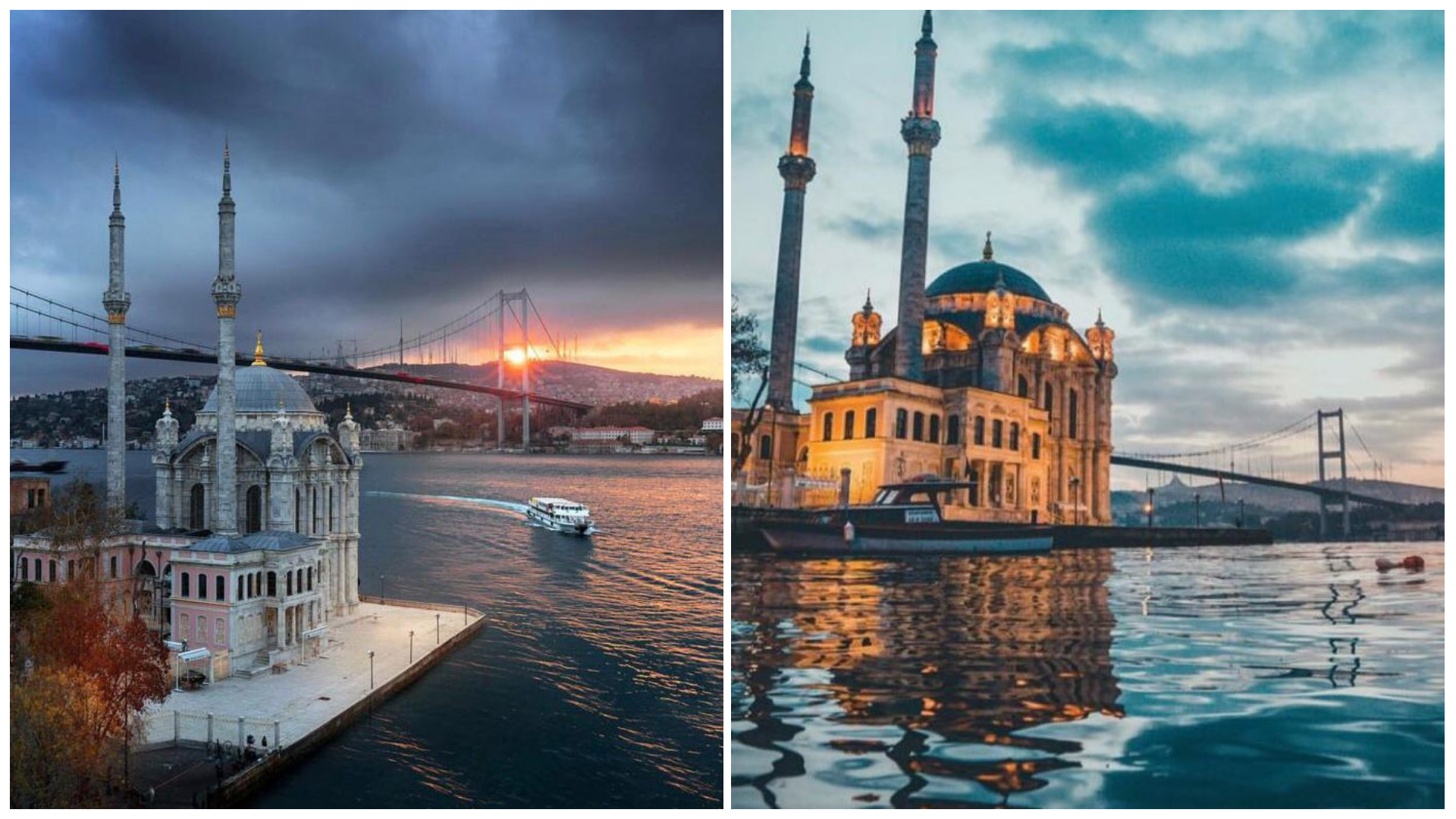 Melted butter is generally poured over the dish, at the table. After lunch, we wandered past the Ortakoy mosque and turned left into a labyrinth of narrow streets, where we found more cafes, and street shops selling turkish trinkets and evil-eye pendants. The colours which welcomed us at each corner of every street we turned to, made for a very pleasing Turkish mosaic of blues and whites, with the occasional fusion of Ottoman and Byzantian decor greeting us from some of the cafes we walked past. Interestingly, the centre of Ortakoy, lies within a triangle of a Mosque a church and a synagogue, highlighting the religious freedom practiced in Turkey.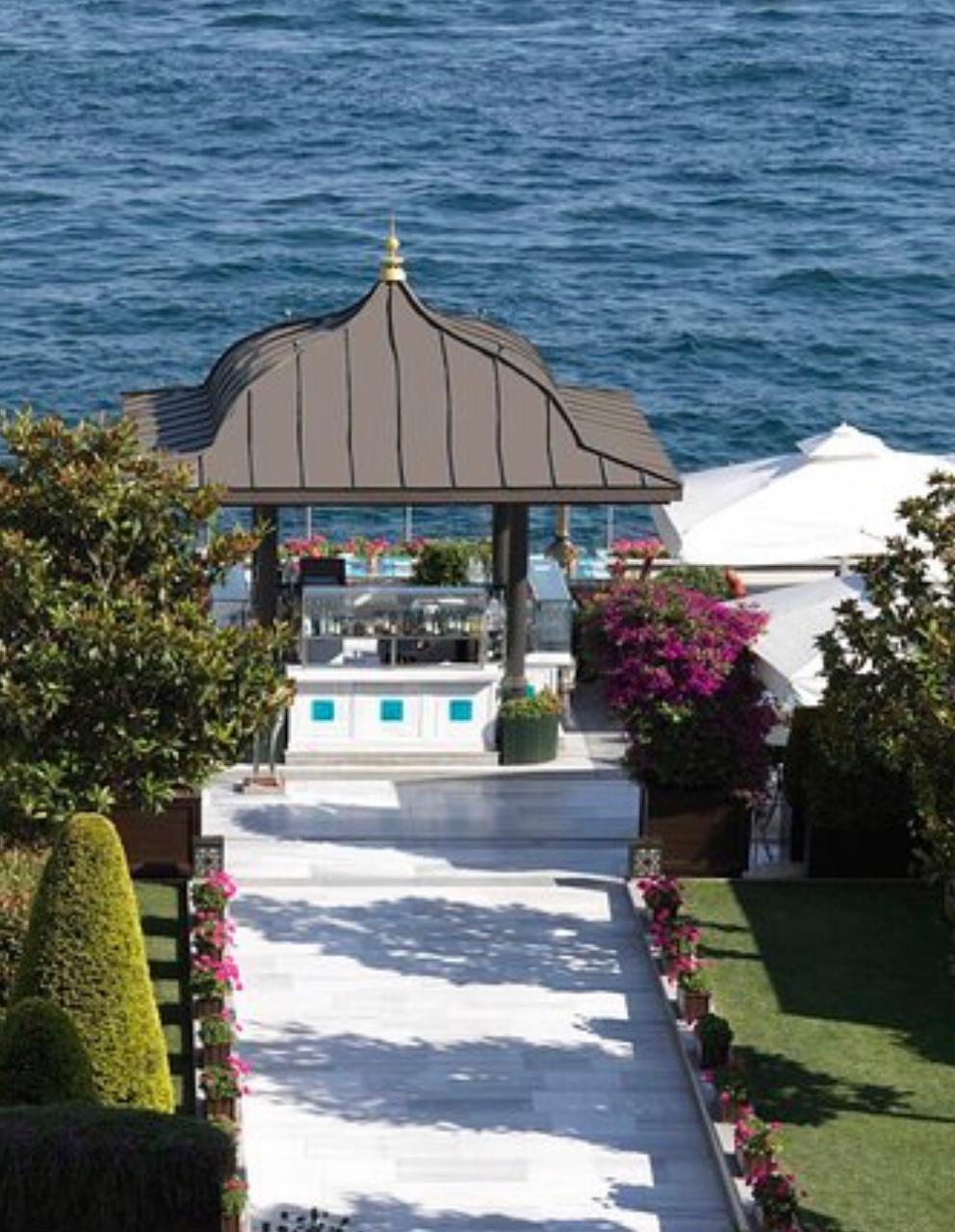 We returned to our hotel to yet again relax in our very plush Palace Suite. While on our bed, we kept our curtains drawn and enjoyed the views of the Bosphorus. Keeping the seagulls company, were white yachts and tourist boats, sailing across the magnificent strait.
It was all very therapeutic and as time went by, we couldn't resist stepping out for an early evening tea on the hotel terrace. As the mercury began to dip, the time was perfect for a light jacket and a turkish tea to warm us up, as we admired the hills of Asia on the opposite side of the strait and also enjoyed the architecture we were surrounded by, with influences from the late Ottoman era with added nuances from Rocco and Baroque European styles.
---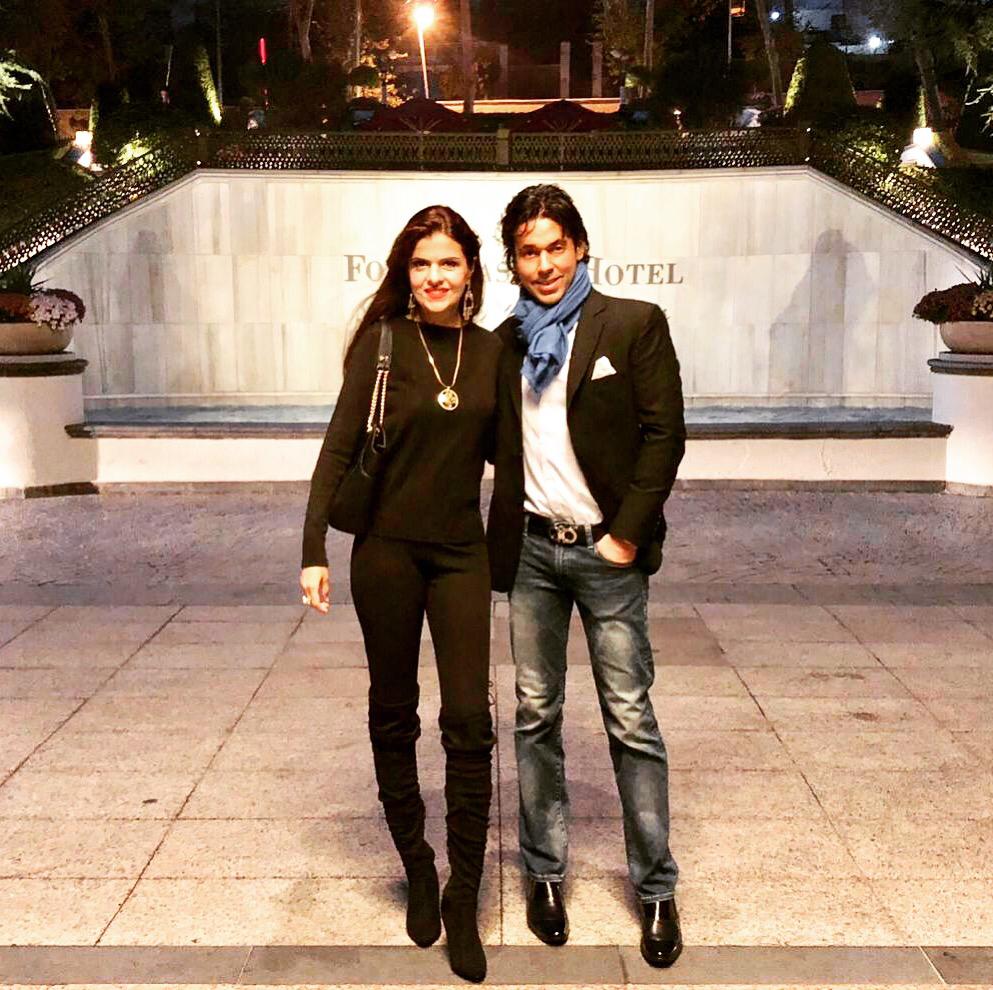 We returned to our room to dress for dinner and on our way out, we decided to enjoy a drink at the Yali lounge. We found the place intimate and the bar very well stocked with a choice of some fine and rare wines. Along with the glass of wine I ordered, I was tempted to indulge in an Anatolian delicacy from the menu, as a starter.
The next couple of days were spent in total and complete indulgence at the hotel. We allowed ourselves to be spoilt by the pampering staff at the Four Seasons Hotel, Istanbul on the Bosphorus and understood why this luxury brand enjoys such a handsome and preferred reputation.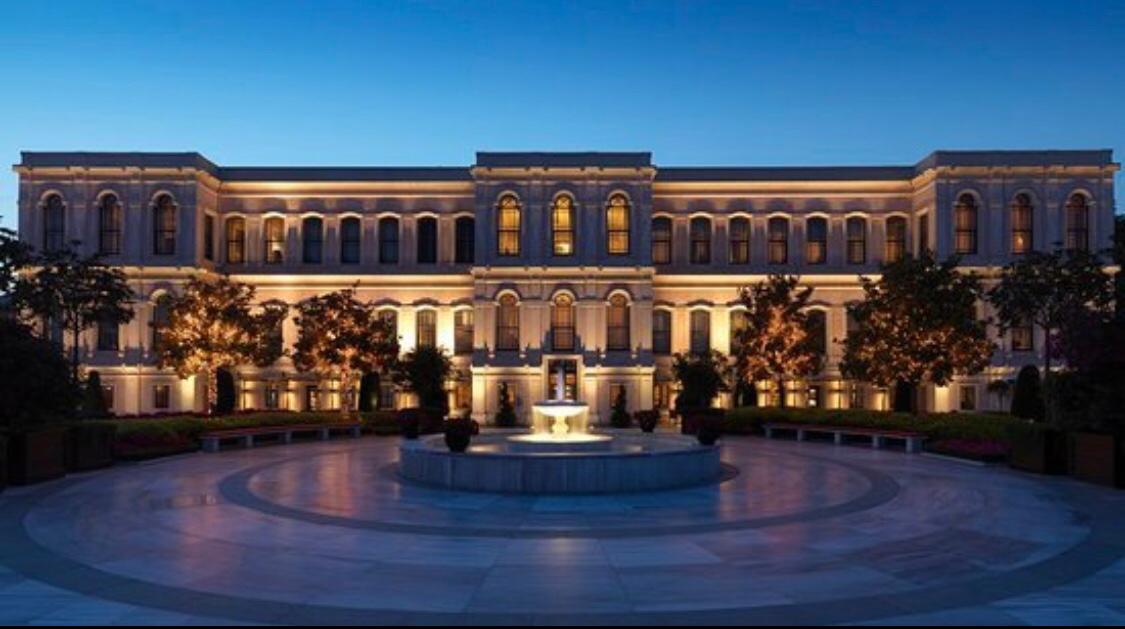 The Four Seasons hotel Istanbul on the Bosphorus, is a property we look forward to returning to soon. Our time spent at this luxurious hotel was magical from the time we checked in until we had to say goodbye during check out, when yet again, Ms. Erbu Ayas was there to ask if all had been pleasant and had met with our expectations during our stay. We responded saying that the hotel had left us with very special and celebratory memories for life and the views we enjoyed from our beautiful suite would forever be cherished by us. We mentioned to her that each of the staff we encountered, attended to us with genuine smiles and an eager purpose to make us feel warmly welcome and at home.
We told Erbu that we regretted leaving, but would return soon to spend more time at a place and a palace, which now featured prominently as one of our most preferred hotels in the world.
---
Articles you May Love To Read
---
SECRET FOOD TOUR IN ISTANBUL
---
Follow me on
Facebook
,
Instagram
and  
Twitter
 for some amazing travel posts
---