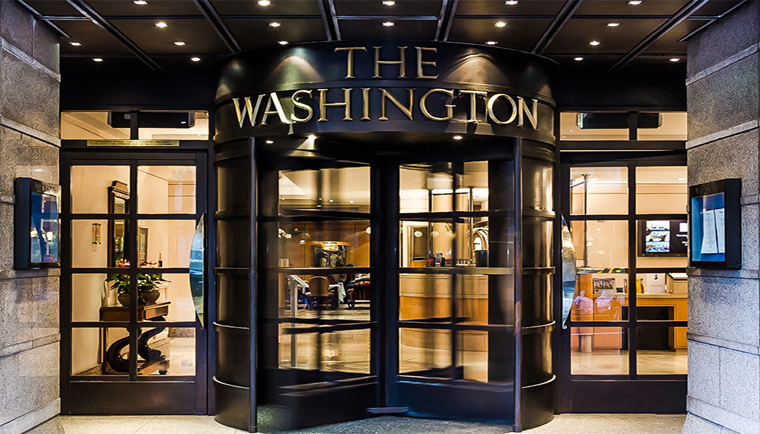 JUNE 11, 2016 BY SAJJID MITHA
Four Stars with a 5 star Location - The Washington Mayfair Hotel
As frequent travelers we are always open to suggestions and recommendations in order to enrich our experiences. Ahead of our summer cruise to the Baltic region, our friends from Germany, Olli and Lydia, who accompany us on many of our travels, recommended we try out an AirBnB accommodation in Copenhagen, the port from where our cruise ship was to sail. There are a few things I look for before experimenting with accommodations, the first being a certain level of comfort and luxury and the second, the location. Value for money is also essential.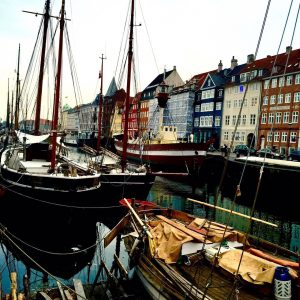 For our one night stay in Copenhagen, the home that Olli chose, ticked two of the three boxes. From the photographs, the home looked fabulous. It had three bedrooms, a large living room and kitchen and a garden. And it was very inexpensive. There had to be a catch. And there was, for the house was in the suburbs of Copenhagen, something I would have never accepted had this been our first visit to the beautiful city. But we had spent a few days in Copenhagen in 2014, exploring the city and since on this visit, we were here only for a night, I agreed to try it out. And I wasn't disappointed at all. On the contrary. The space more than impressed, as did the neighborhood which was plush and quiet. We were a 15 minute bus ride away from Nyhavn and our one night stay was enough to seriously add Airbnb as an option to consider while traveling. Especially to far away places in the mountains, where hotels are few and the flavor of a local home may provide us with a more authentic experience.
Our Summer holidays are usually for 3 weeks. This year we spent about 5 nights in Italy, we cruised for a week from Copenhagen to Stockholm in Sweden, Tallinn in Estonia, St Petersburg in Russia and Helsinki in Finland. And we were scheduled to spend a little over a week in the United Kingdom. In London, we were booked at a fabulous luxury hotel in Knightsbridge. After our Airbnb experience in Copenhagen however, I was tempted to explore the option of staying in an apartment, if of course it ticked all of my basic requirements. So one day, when we were near port and I had Wifi connection on my cell phone, I got onto the Airbnb website and put in a search for an apartment in the west end. And voila, within seconds, an ideal apartment leapt out of the screen and grabbed my attention. It came at a fraction of the cost of the hotel, looked fabulous in the pictures and scored high on location. The only downside was that the apartment was on the third floor and there were no lifts in this Victorian jewel of a building. We had heavy bags, but the portrayal of the apartment, located 3 minutes away from Harrods, far outweighed any concerns of fatigue. After checking with Ollie to make sure that the compliance rules on Airbnb were watertight and that the owner wouldn't hoodwink us with airbrushed pictures, I confirmed our stay at the Airbnb and cancelled our hotel stay in London.
When Laveena and I got to our apartment in London, the hostess met with us downstairs. She was Latin American and very kind and friendly. She even offered to help carry our smaller bags up the flight of stairs, which, being the gentleman I am, I obviously refused. Once outside her door, I was excited and anxious at the same time. Even though I hoped that the pictures were true representations of what promised to be a luxurious stay, I had this intuitive nagging feeling, that all was not well. When Maria opened the door and let us in, my worst nightmare came true. The flat was trashy, with the carpets badly stained, the upholstery worn and dirty, the paint peeling, the polish on the wood faded and the apartment lights non functional, save for the one in the bathroom and living room. In the bedroom, only one of the two bedside lamps worked. I was annoyed and asked Maria why she had posted such misleading pictures on the Airbnb site. She insisted that she hadn't exaggerated anything and that her portrayal of the place was as close to the truth as possible. She was just so polite that I didn't have the heart to say anything to her other than the fact that we wouldn't be staying another minute at the apartment. We immediately turned to some London based friends of ours for help and within a short time, a hotel on Curzon Street was booked for us. We did try the hotel we were earlier booked at but sadly, because of the 10K marathon event planned for Monday in London, all rooms were booked.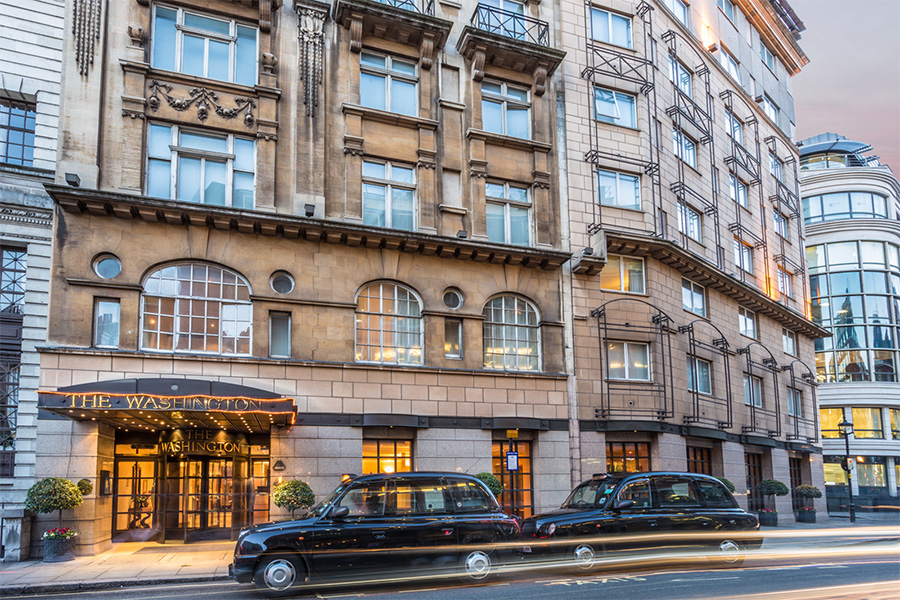 That very same evening, we checked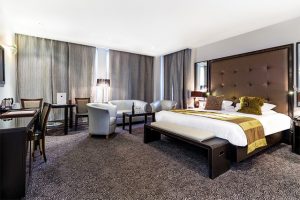 Into The Washington Mayfair Hotel. Just minutes away from Green Park, in an area where I spent many of my weekend holidays while studying at Mill Hill in London in the early 1980s, I absolutely loved the location as I was more than familiar with it. We were checked in by a really cool Italian guy named Fabrizio, who surprised us with a room upgrade and promised that we would love our stay at this 4 star deluxe property. The lobby itself is ordinary. Where the lifts are located is also unimpressive and in fact quite misleading as it gives one the impression of a tightness of space. However, once we opened the door to our room, we were delighted. The room was large and we had a rather big and wonderful balcony attached to it. The bathroom was surprisingly of a descent size. And despite the fabulous address, the room didn't cost us the earth.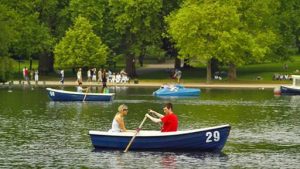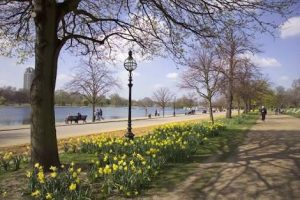 The reason I would return to The Washington Mayfair, is that Piccadilly, Buckingham Palace, Hyde Park and Green Park, Regent Street, Bond Street, Oxford Street and Knightsbridge are all a short walk from the hotel. My favourite pub when I was a teen, The Kings Arm, is a 40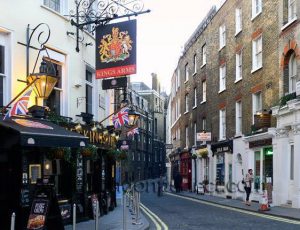 second walk away, neatly tucked away in the ever so charming Shepherd Market. For those of you who are not familiar with Shepherd Market, it is a small square and piazza with a variety of boutique shops, restaurants and impressive Victorian pubs. This unique little enclave is tucked away between Picadilly and Curzon Street, in the heart of London's Mayfair. A hidden gem known for its wonderful relaxed village-like atmosphere.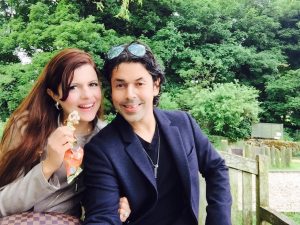 My dad loves spending time here as does my brother on their visits to London. I remember mum used to buy Granny Smith apples at the corner store located at the entrance of the market. And I adore the names of the shops at Shepherd Market. ALFIE TURMEAUS TOBACCONIST, BANKROBBER ART DEALERSHIP, JACK THE CLIPPER BARBERS, KITTY FISHER'S WOOD GRILL, THE LITTLE SQUARE RESTAURANT. Each one throws up these astonishing and delightful images of victorian London in your mind. For those looking for a bargain stay in London and are on a budget, I highly recommend The Washington Mayfair, for its location and it's excellent sized rooms.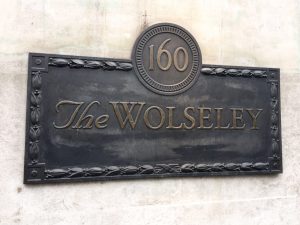 We preferred to skip breakfast at the hotel since I know the area well and have a few favourite breakfast spots. A place I would recommend not far from the hotel is The Wolselely, a café-restaurant in the grand European tradition located on Piccadilly, London. Their breakfast menu is impressive with the best Eggs Benedict on offer in the UK. For your morning or evening walks, Green Park is a stones throw away while for a romantic boat ride, you can stop by Hyde Park and row down the Serpentine (April to October 31st). There is plenty of sight seeing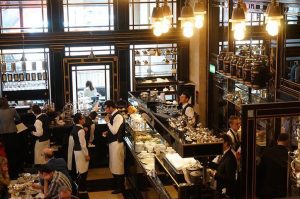 to be done for first time visitors with Trafalgar Square, Piccadilly circus, Leicester Square, Oxford Circus, Buckingham Palace, Covent Garden all nearby. And if you have to take the tube, Green Park station can be reached in minutes.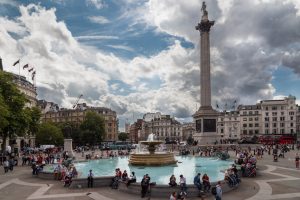 We spent a few nights at The Washington and loved it. However I did continue to check on availability at the Mandarin Oriental at Knightsbridge as I was keen to try it. And we were lucky to have got rooms at the hotel for the last two nights of our stay in London. On our next visit to London though, given the many ticked boxes, we will once again choose to stay at The Washington Mayfair Hotel.
---
The Washington Mayfair Hotel
---
• Location:
Google Maps
• Address: 5 Curzon St, Mayfair, London W1J 5HE, UK • Hotel website: 
The Washington Mayfair Hotel
---
Our Rating
---
Location: 9/10
Food and Cuisine: 8/10
Design: 9/10
Rooms: 8/10
Service: 8/10
Overall experience: 8/10
---
Follow me on
Facebook
,
Instagram
and  
Twitter
 for some amazing travel posts
---