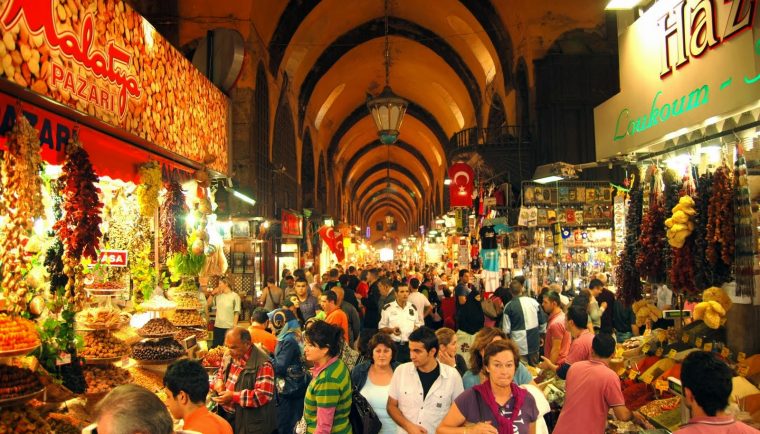 NOVEMBER 22, 2018 BY SAJJID MITHA
How a secret food tour in Istanbul had the fairytale trappings of an exciting beginning, a magical middle and a thrilling end
Not only is Istanbul a city of magic and mystery from a historical, cultural and architectural point of view, but for a tourist, especially those who wish to immerse themselves fully in what life is like for the local Turkish people, food plays a pivotal role. And when we say food, we don't just mean restaurants which feature high on Zomato and Tripadvisor, restaurants where you are more than likely to run into other tourists, may even be someone you met and conversed with at breakfast at your hotel in the morning. No! We are talking about hidden spots, which serve the most authentic, the most delicious and the most diverse array of local foods, any foodie will enjoy.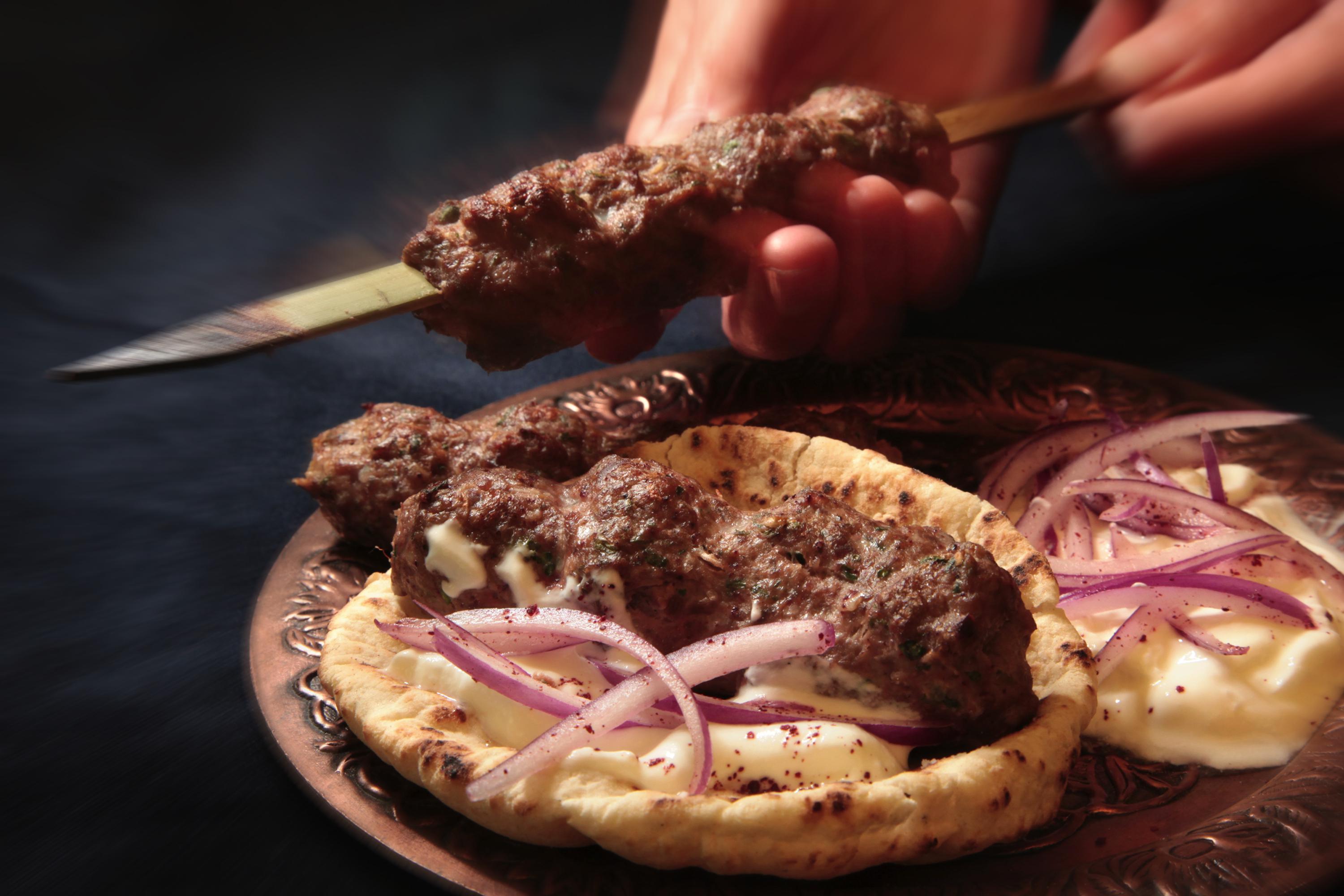 Laveena and I think of Istanbul as a moveable feast. We have always loved Turkish cuisine be it the Adana or Iskander Kebab or be it the Sis Kebap or the Turkish Kofte. Each has a delicious story of it's own to tell and each tattoos the palate of your mouth with taste nuances, textures and fragrances, which linger on long after the delectable dish has been devoured. On a very pleasant November evening, we met with young Nusret, on what was advertised on-line as a 'Secret Food Tour'. Not knowing where we were going to dine that evening, had it's own sense of mystery and excitement, as we embarked on an adventure on what we both hoped would be an enviable itinerary of remarkable culinary experiences. It really helped that Nusret was a friendly young Turkish gentleman, who loved to share his life's experiences with others and who we think, possibly knew the complex network of streets and alleyways of Istanbul better than the average tourist taxi driver did. Accompanying us on this exciting food tour, was Nusret's lovely wife Zoe, who was originally from Canada, but who one day visited Istanbul, fell in love with the city, found her prince charming and decided to stay on. Zoe was equally friendly and fun and said that this was her first time on this food route and that she was as excited as we were.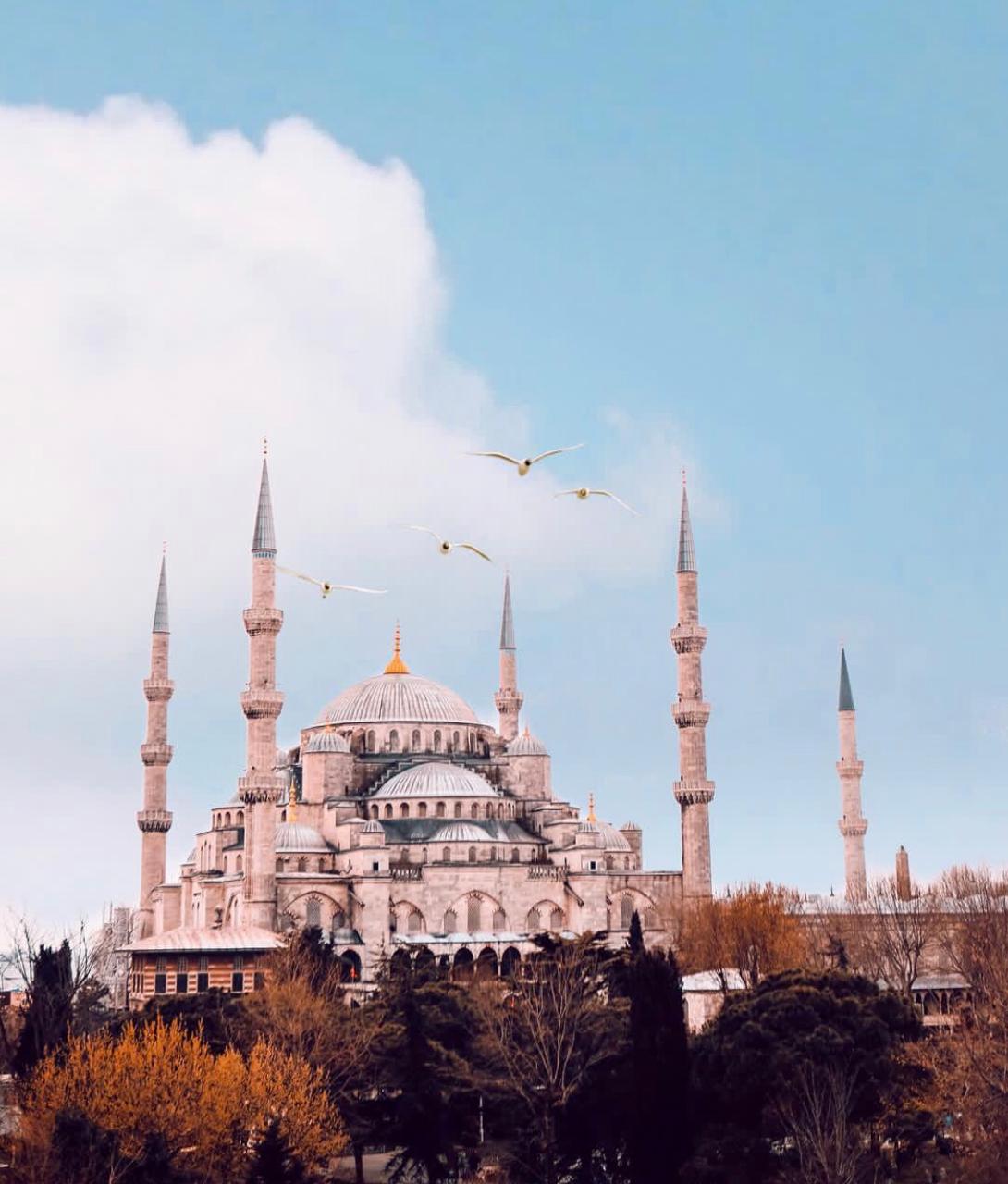 Nusret took us us through a labyrinth of criss-crossing narrow streets and just when we thought we had hit a dead end, this young man broke out into a wide grin, said, "follow me", and led us into a dimly lit, decrepit looking building, where we boarded an elevator which brought us to the entrance of what may have been a restaurant. Only when we walked in, did we see a kitchen, with a grill and a few happy chefs who broke out into wide smiles as they welcomed us. The restaurant seemed full, not with tourists, but with locals and this to us was a clear first sign that the food in this joint would be beyond amazing. We were led through a couple of large rooms and given the best seat in the house, right by a wide glass window, overlooking the majestic Blue mosque with the Aya Sofia directly in front of it.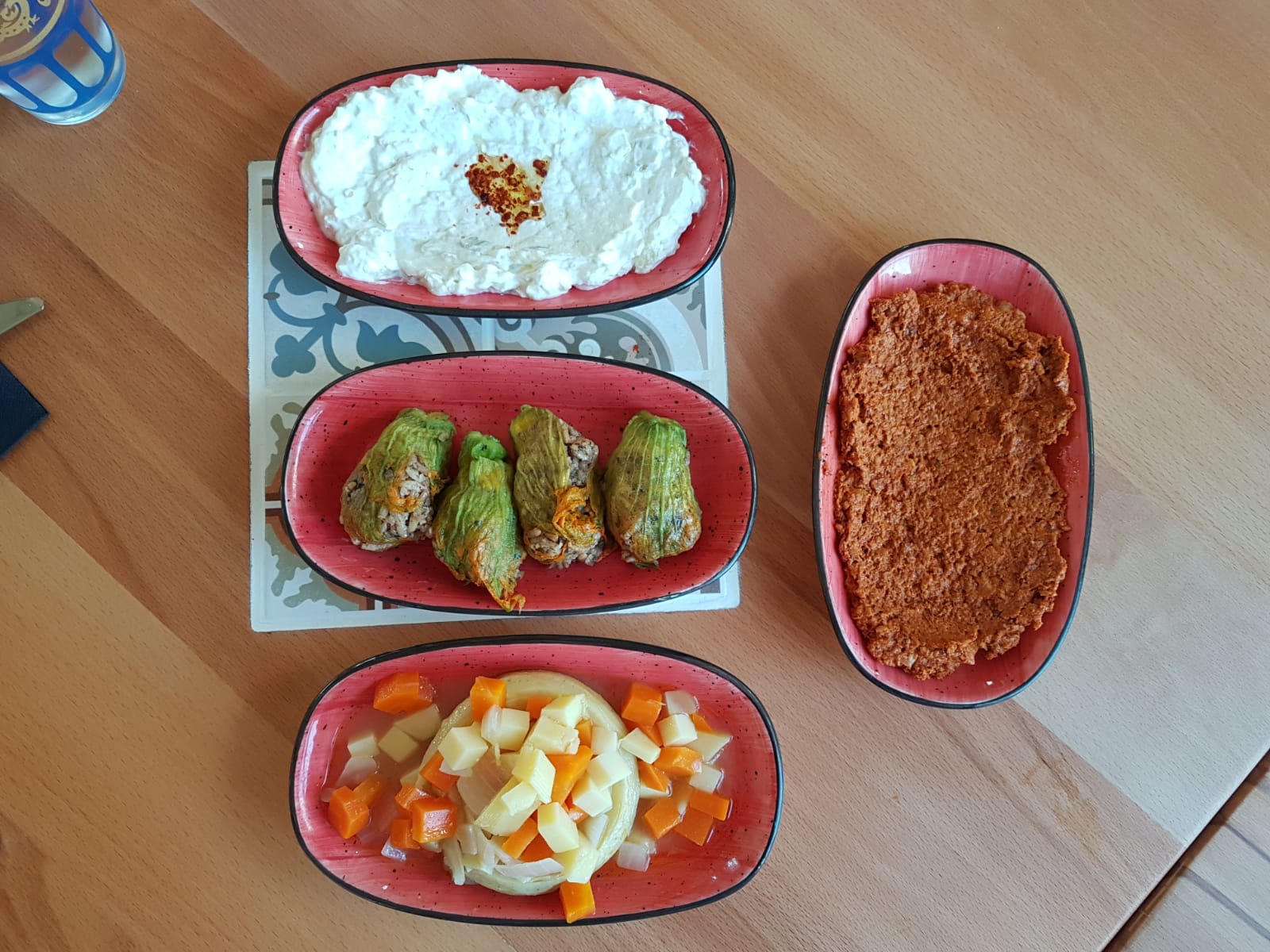 Since the tour is a secret one, we were asked not to reveal the names of the restaurants we visited, but Nusret encouraged us to list the different foods we tasted and also to share pictures of the dishes. Our waiter served us generous helpings of Muhammara (Orange spicy meze), eggplant with yoghurt and garlic, stuffed squash blossoms and the most tender and delicious Chicken Sis Kebap which was mouthwatering and divine. Since I had opted for the Secret Tour with alcohol for myself,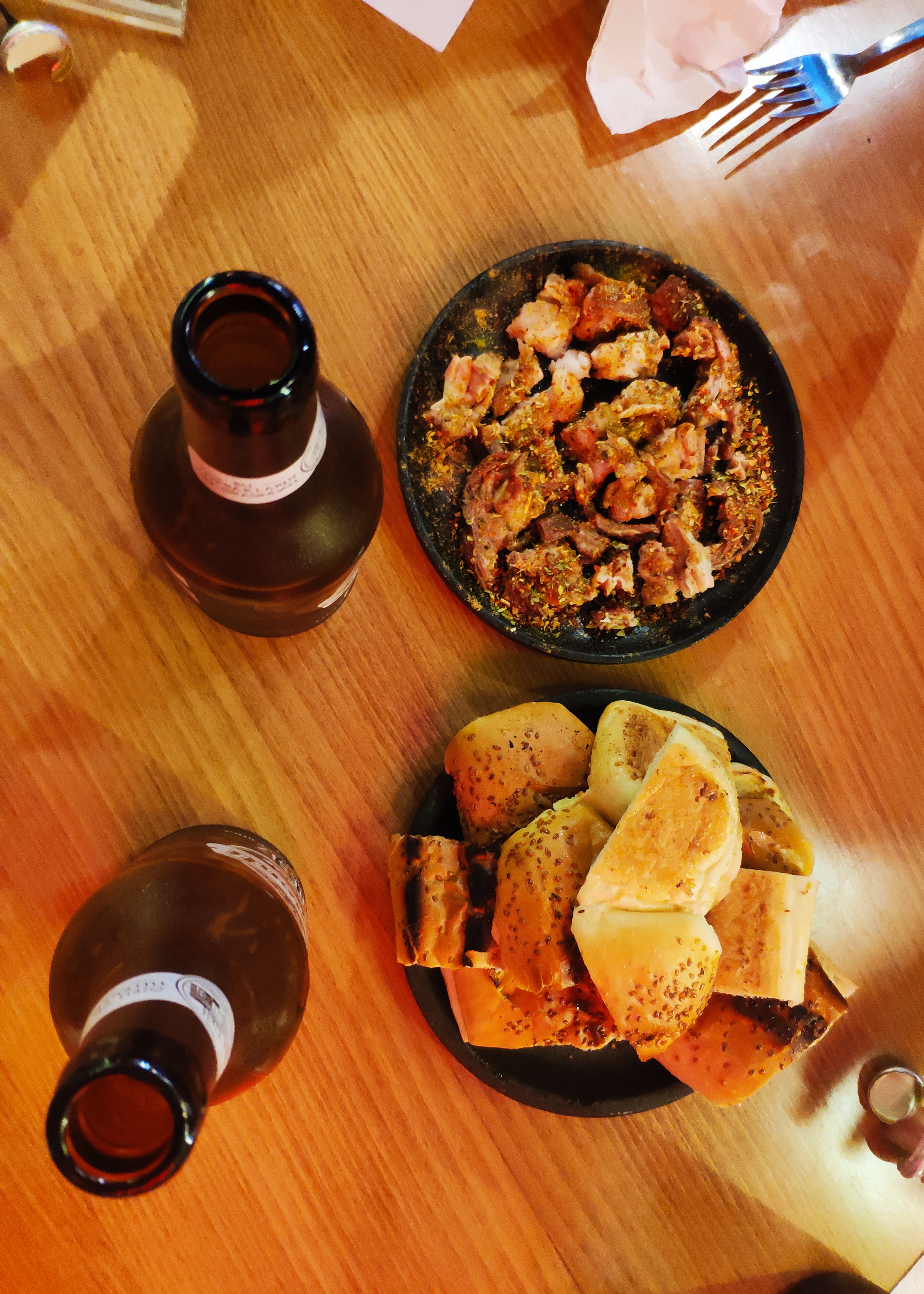 Nusret ordered a bottle of Raki, the national drink which is anise flavoured and transparent until mixed with chilled water, at which time it turns into a milky white colour. The combination of the Raki and the Sis Kebap was simply magnificent.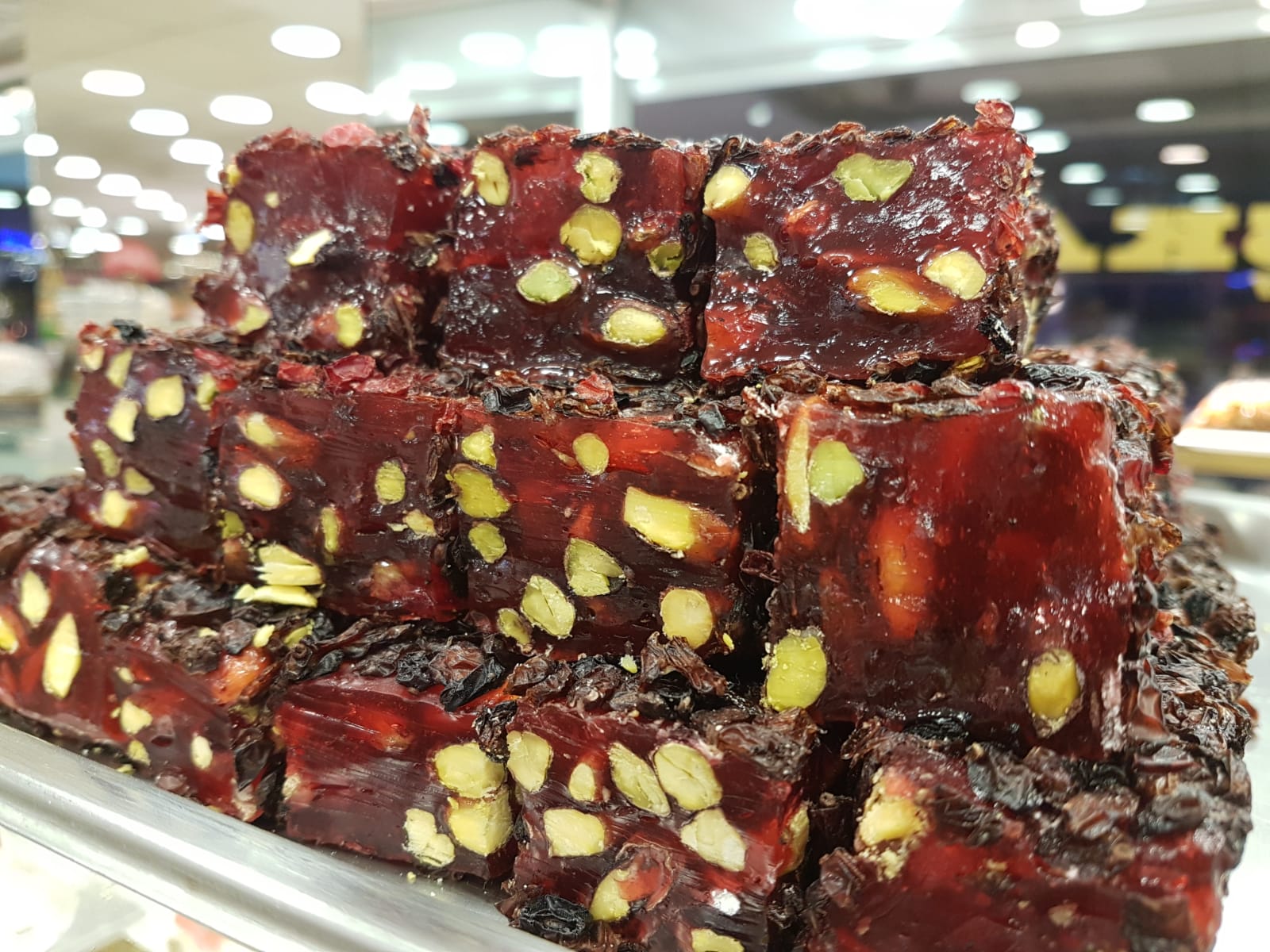 That evening, we were on a food crawl as Nusret took us through hidden back lanes and unknown streets. Our next stop was a quick one to feast on some Pomegranate, Pistachio and Zeresk Turkish delight. We were told that it was necessary to sweeten out palates before our next stop.
As if to tease us with a hint about what we would be eating next, Nusret guided us past a Turkish fish market next, where he encouraged us to walk around the stalls and admire the different fish on sale. He said that he would shortly introduce us to a dish called Balik Ekmek, something which showcased well, the real taste of Turkey.
A few twists and alley turns later we came upon a hole in the wall where two men were working hard to service a long line of hungry diners. Sadly, there is not a lot more I can share given the secrecy behind the tour, but what I am allowed to say is that both the fish wrap and the experience were worth the wait and the fun we had capturing the dexterous hands of the chef at work, on our cameras, was utterly priceless.
Laveena and I enjoy fine dining and Michelin experience immensely as is aware from the nature of our features on travelmango. However, bypassing these expensive restaurants in favour of small stalls and tiny kitchens in Arabian night like low light city-lanes, was possibly one of our most exciting experiences ever. And the food one gets to taste, is beyond delicious and authentic.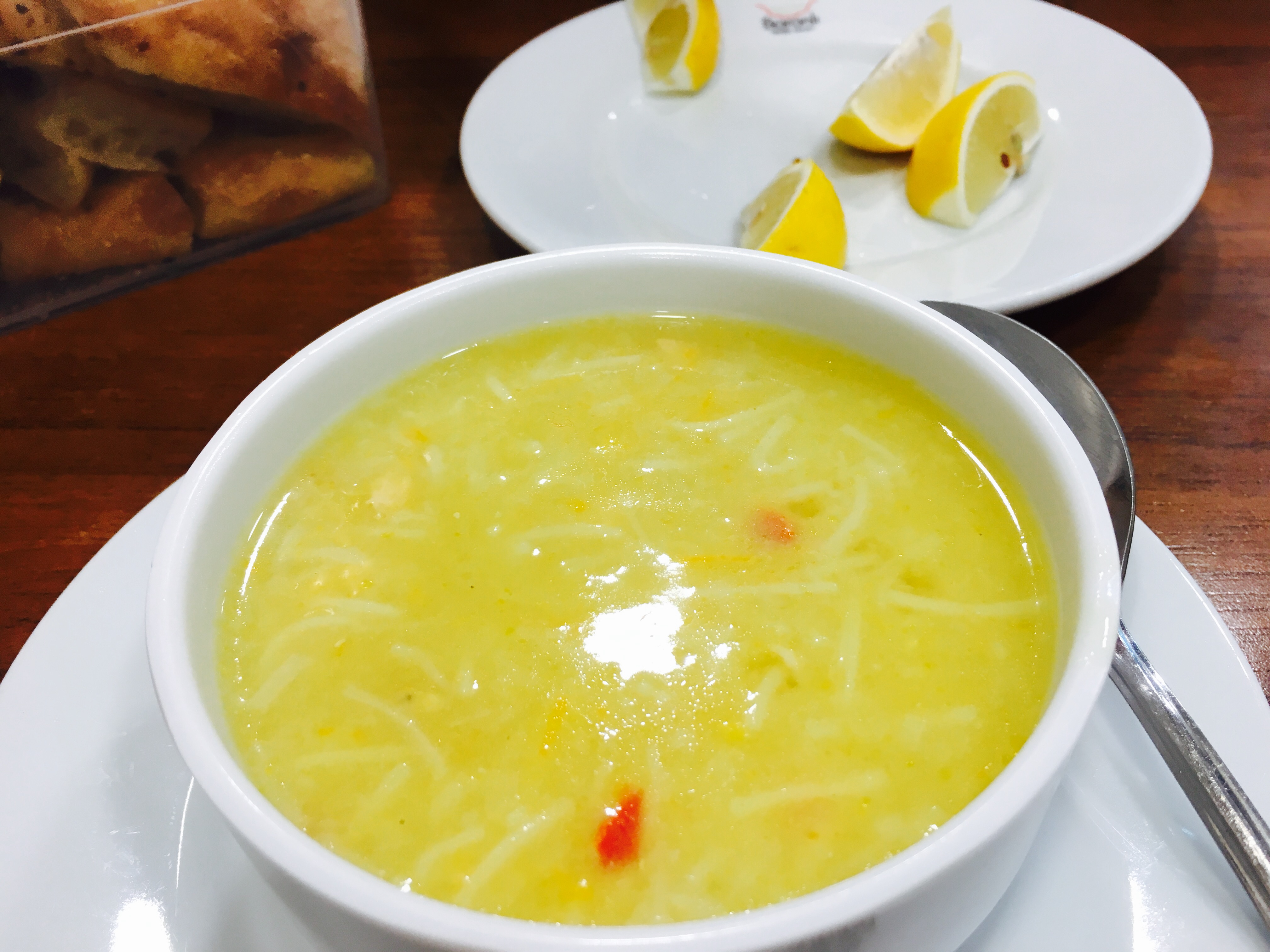 After the wonderful Balik Ekmek, we were quite full, but Nusret said that our walk to our next stop would help burn up some of the calories we had packed on that evening. We landed up at a family run restaurant where we were served a typically Turkish chicken soup. All the tables had baskets with bread in them, which we were encouraged to dip into our soup and feast upon. The steaming hot soup felt like it was made in a Turkish grandma's kitchen as it was packed with all the love and goodness of home-cooking with fresh vegetables and generous helpings of diced and flavoursome chicken.
Stop 5 was for the famous Turkish Kokorec. Although we had seen many Kokorec stalls in Istanbul, almost all of them crowded with hosts of teeming and hungry diners, never had we had the will to try it, simply because we knew that the dish was made up of the intestines of lamb, wrapped in seasoned offal. It was considered to be a favourite with the locals in Turkey and also beyond in the Balkans and in Azerbaijan. The restaurant we stopped to eat at had been passed down two generations and the current young chef was famous with his own television show and a number of awards to his credit.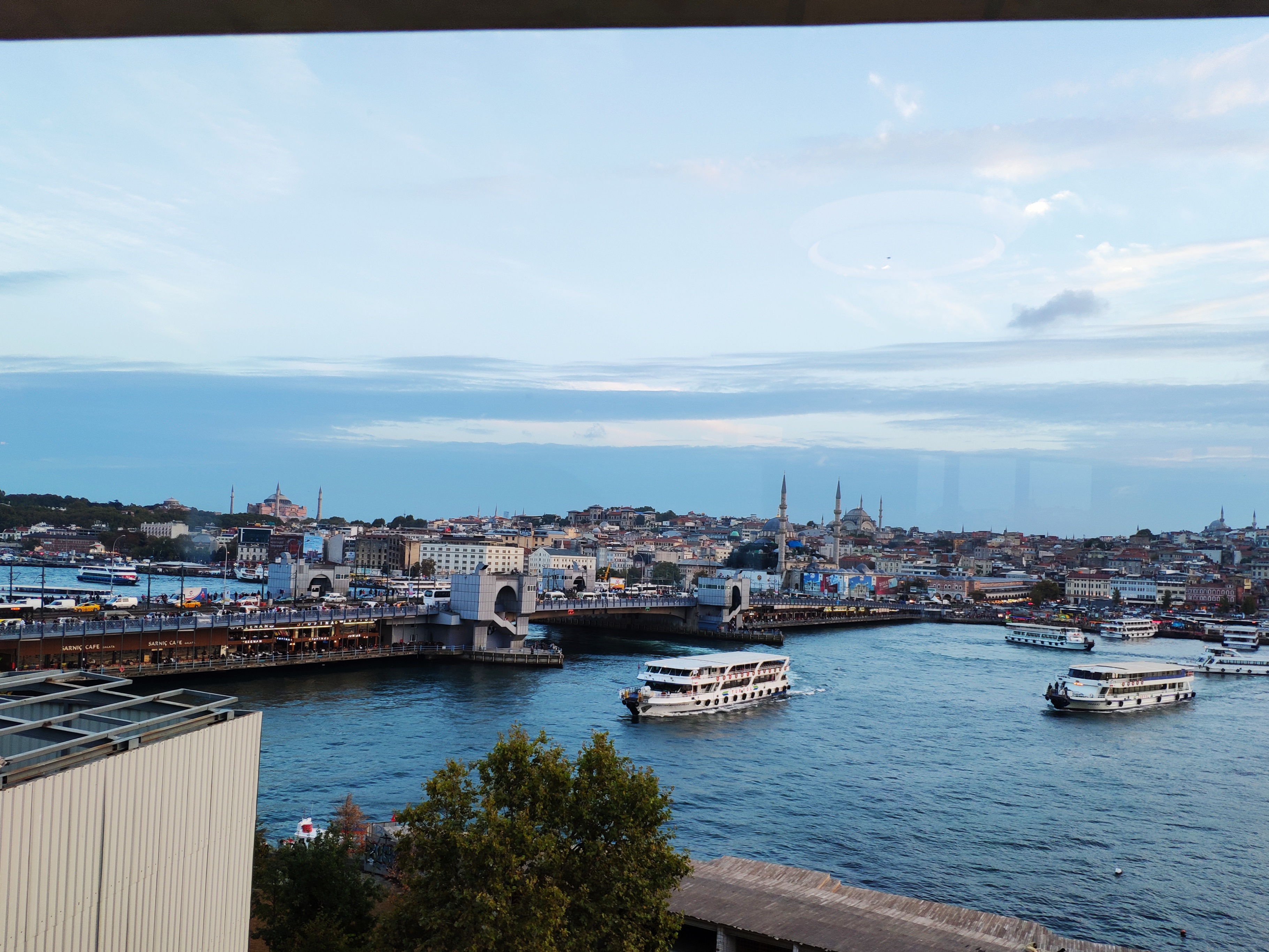 Our final stop on this delightful secret culinary adventure with Nusret and Zoe was at a terrace restaurant from where we had views of a famous walking and shopping street of Istanbul.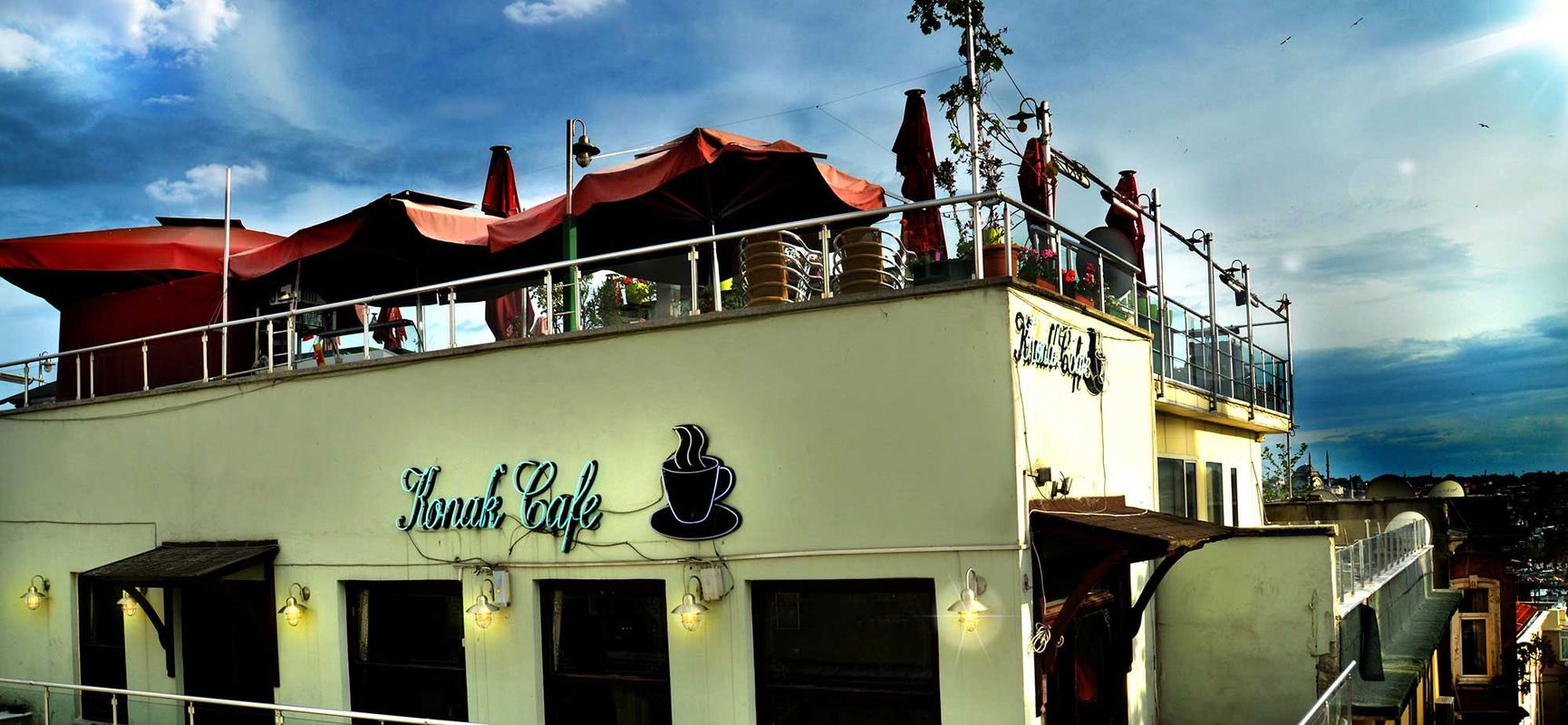 Here we were treated to some Baklava and Turkish tea along with some rich and interesting conversation, peppered with all kinds of advice on what we should do while in Istanbul. Nusret recommended we did our gift shopping at  Yuksek Kaldirim Caddesi, located on a street that goes up from Karakoy to Taksim near Galata Tower. It had many shops for souvenirs. He said that we should visit afun local bar called Varuna Gezgin located at Kumbaraci Yokusu No 79 Beyoglu and also have a Turkish coffee at the Galata Konak Cafe, aRooftop Cafe With Amazing Views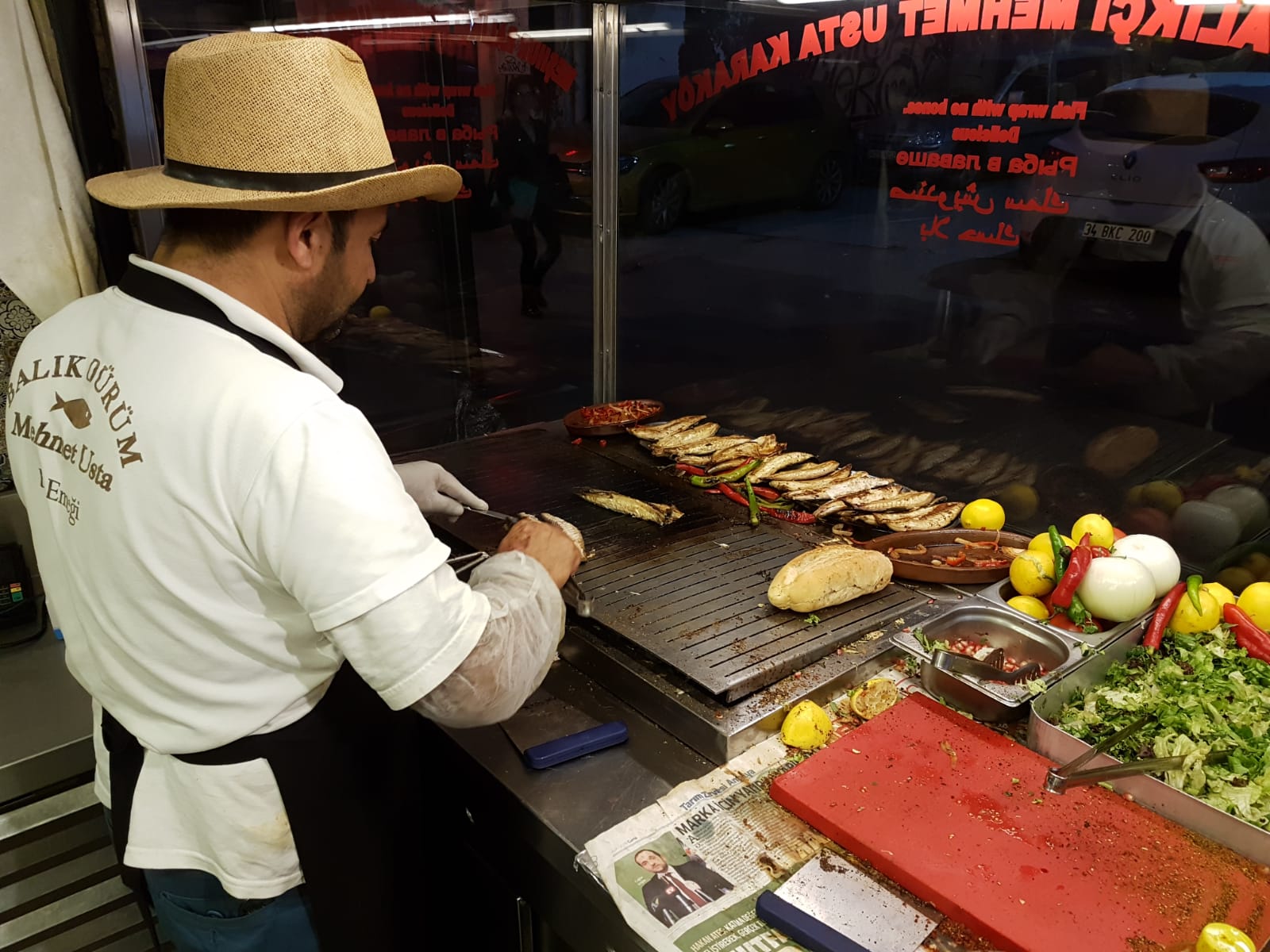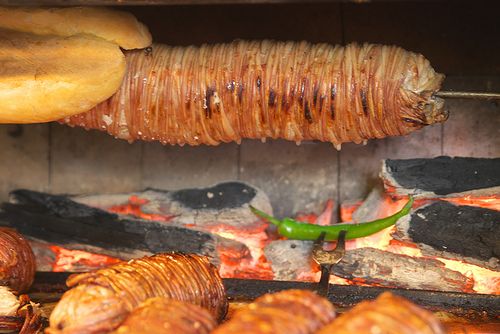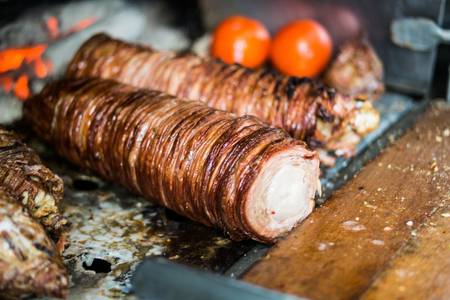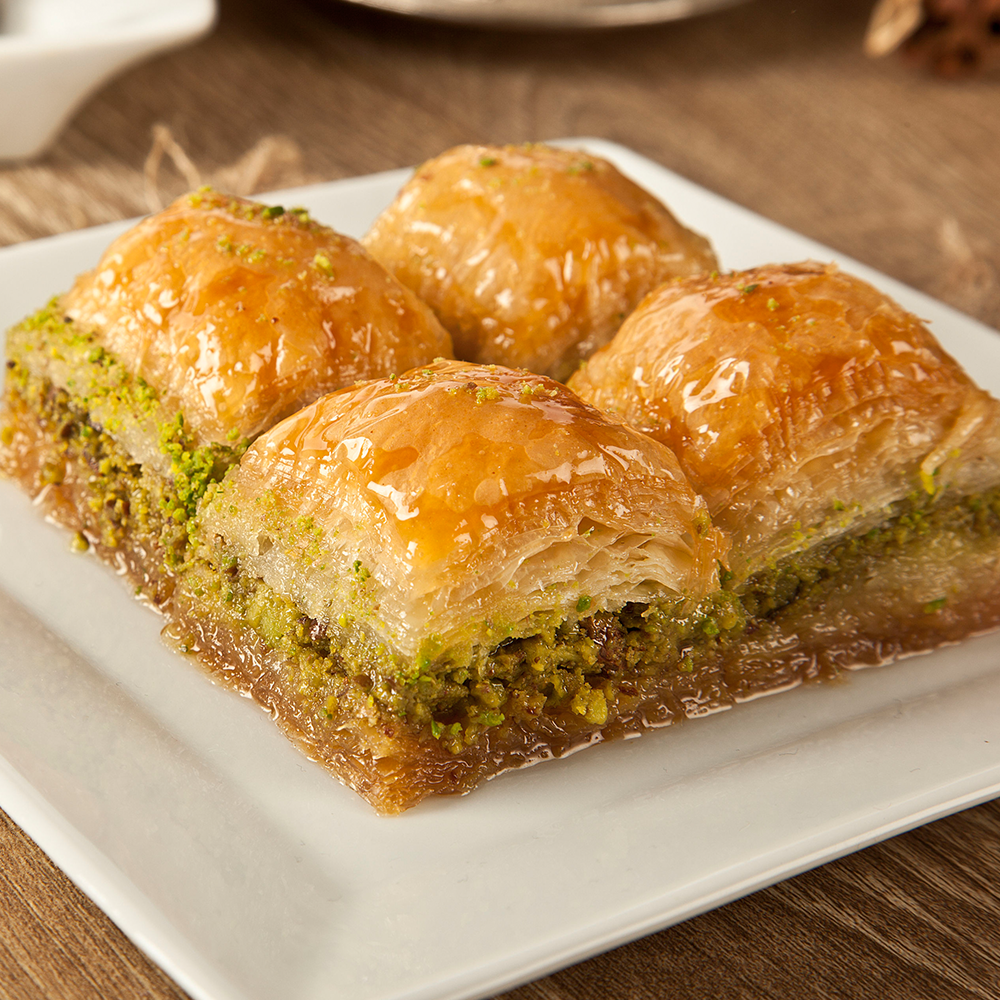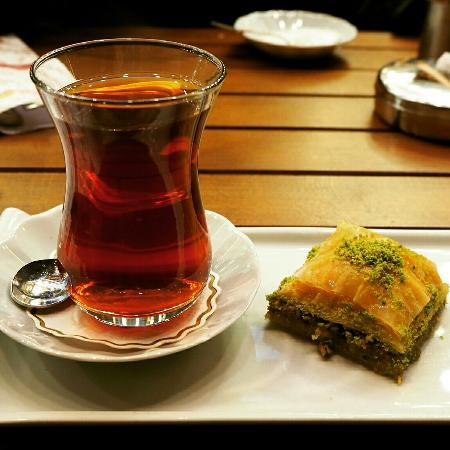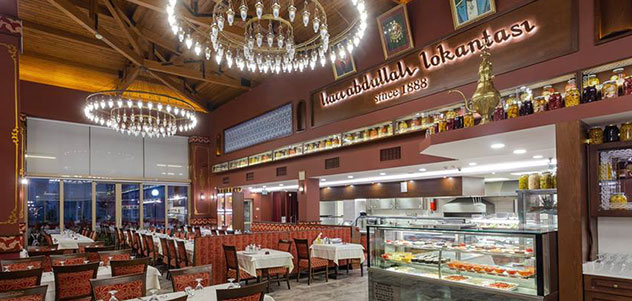 For traditional Ottoman Cuisine at a restaurant with some history, he said we should visit Haci Abdullah Lokantasi, which was service guests since 1888.
Both Laveena and I truly did have a magical time with Zoe and Nusret. As we strolled through centuries of history in and around the streets we walked through, we imagine that the recipes we were lucky to taste that evening, may have had equally exciting origins from years past. We strongly endorse and highly recommend the tour, details of which may be found here - https://www.secretfoodtours.com/istanbul/
---
Articles you May Love To Read
---
LUXURIOUS PAMPERING AT ITS ABSOLUTE BEST AT THE FOUR SEASONS ISTANBUL ON THE BOSPHORUS
---
Follow me on
Facebook
,
Instagram
and  
Twitter
 for some amazing travel posts
---