Quebec City, the grand French-Canadian province, overlooks the St. Lawrence River and is the only walled city north of Mexico. One of the most picturesque locations in North America, Quebec boasts of stunning natural beauty, sugar shacks, canoe races, a rich history, and an out-of-the-world Winter Carnival!
Family vacations are crucial to spend quality time with your loved ones and create some fond memories. So, instead of snuggling under your blankets this winter, why not face the cold head-on and visit the Quebec Winter Carnival?
The Quebec Winter Carnival is a paradise built in snow. It offers a unique experience to you and your entire family. This carnival has been a part of the Quebecois culture for the past 63 years and will be held from January 27 to February 12, 2017.
Here are some reasons why you should visit the world's biggest winter celebration the coming year:
1.  Bonhomme Carnaval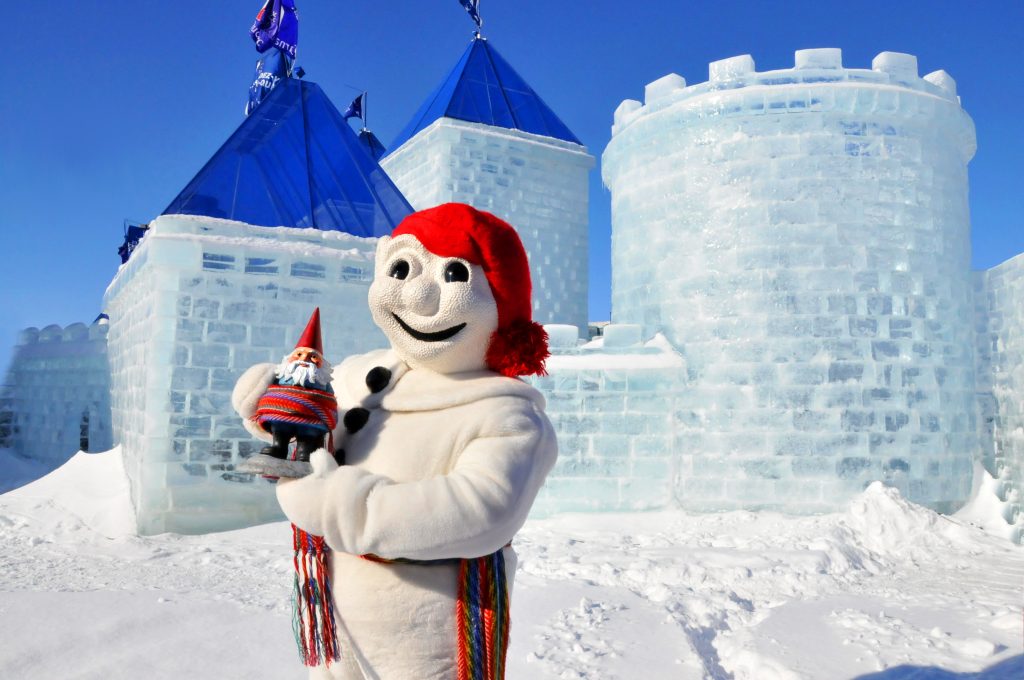 Bonhomme is the 7-feet tall snowman who is the mascot, official spokesperson, and star of the Quebec Winter 'Carnaval'. He dons the traditional red hat & arrow sash, and is a childhood friend of Santa Claus (I'm not kidding!). Bonhomme makes his appearance throughout the carnival but you can definitely spot him at the night parades and his Ice Palace.
Over the years, Bonhomme has gained a celebrity status. Upon his official arrival at the festival, the Mayor of Quebec hands him the key to the city. His festive "joie de vivre" personality makes him every child's favourite.
2. Ice Palace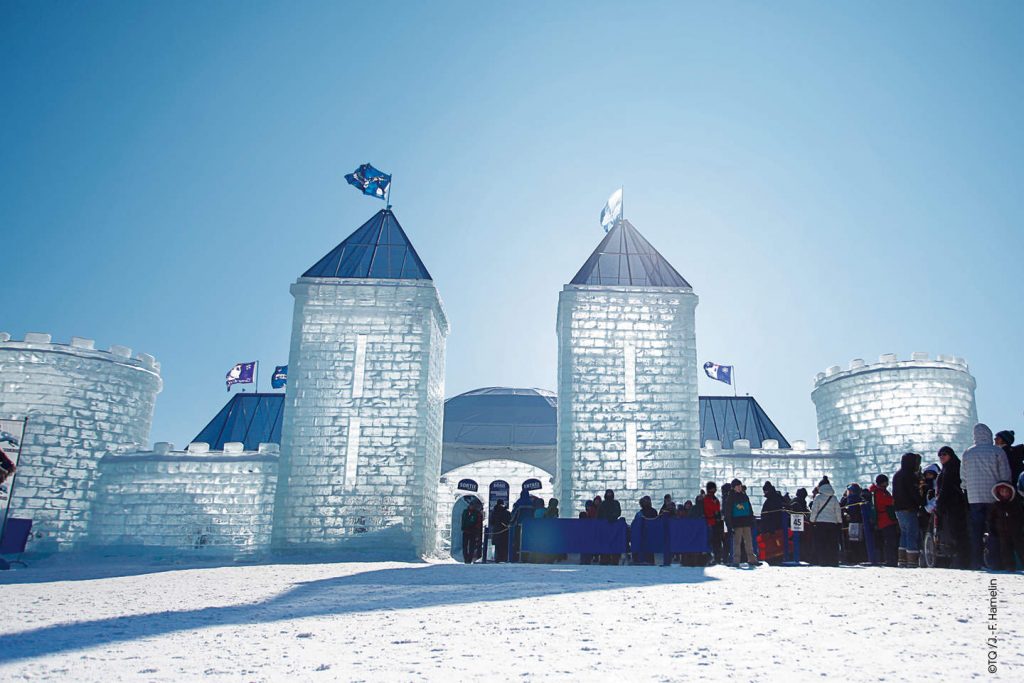 The Ice Palace at the festival will make you feel like you've been magically transported to Disney's animated movie, Frozen. The palace is made using 1600 300-pound ice blocks. Every year, the palace is built from scratch and different from the previous year's. Last year, it had six rooms which were arranged in the shape of a snowflake. It also featured a spa area, playroom, reception room, gym, and Bonhomme's office.
The palace also has a museum room that contains relics from previous carnivals. What's more, at night, the Ice Palace turns into a nightclub with an in-house DJ and open dance floor! Parents can choose to join the party once they have put their little ones to sleep in their hotel room for some grown-up time.
3. Night Parades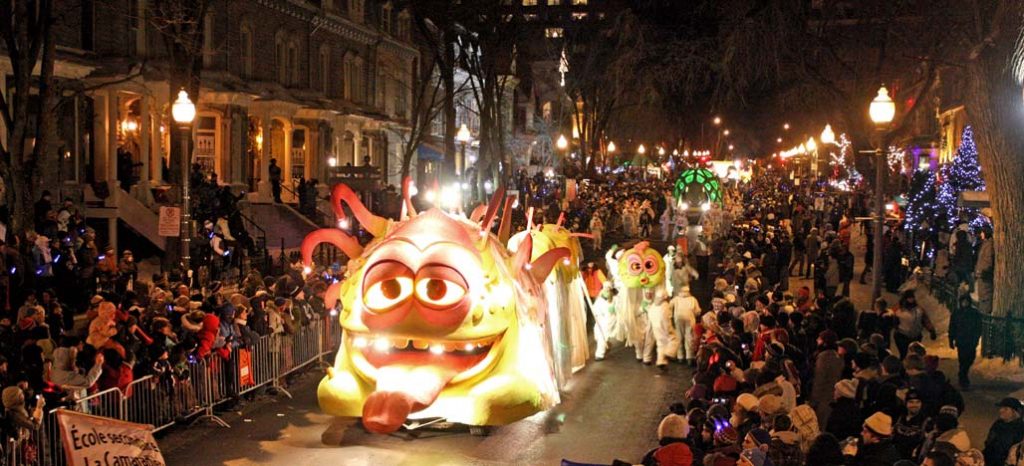 The festival has two night parades that exude the Quebecois culture. The first parade is comparatively more child-oriented and lasts for half an hour. You can see Bonhomme leading the parade with a vibrant assortment of floats, singers, marching bands, and jugglers.
The second parade, too, is led by Bonhomme and is family-oriented. It puts the local fauna – wolfs and owls –on display with wildlife-themed parade floats. Festive music accompanies both parades and the entire experience is very enjoyable for adults and children alike.
4. Ice Fishing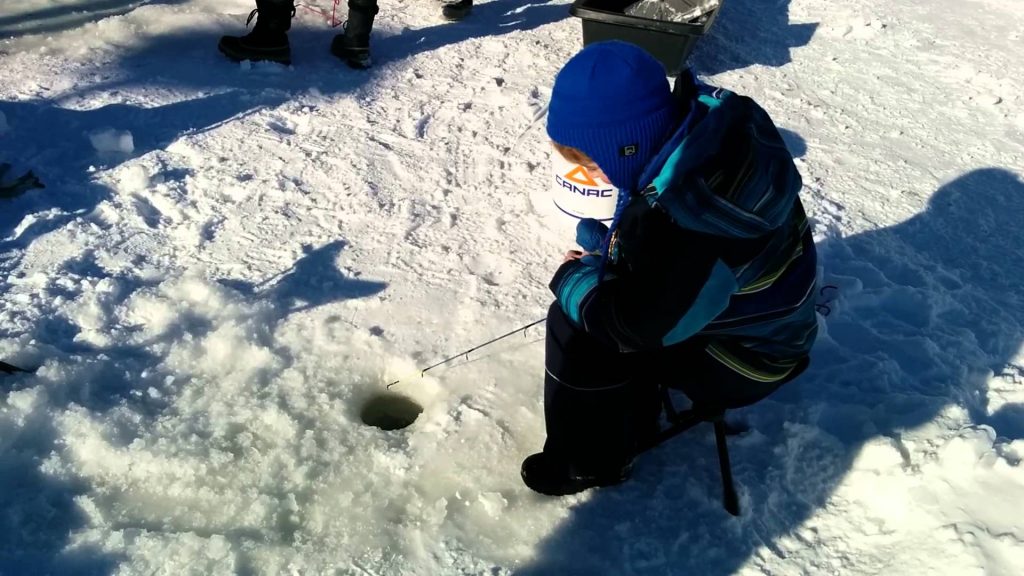 Being a non-native, you can enjoy this fun and unique winter activity at the Quebec Carnival. Moreover, you won't need any fishing skills as there is a small well-stocked trout pond set up for this activity. You will be provided with a baited rod and all you have to do is pick a hole and wait. Once you catch a fish, you can either donate it or have it cooked on the spot for you to eat.
5. Dog Sledding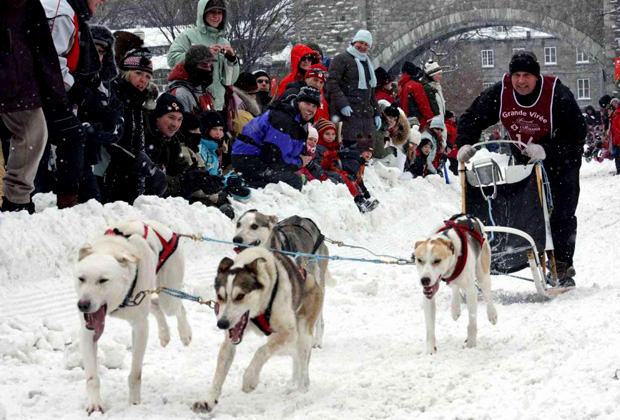 Dog sledding is a traditional mode of transport in the far North. This is another one of the activities that you cannot experience otherwise. It is a one-of-its-kind activity that will make you feel closer than ever before to your favourite furry companions.
6. Maple Toffee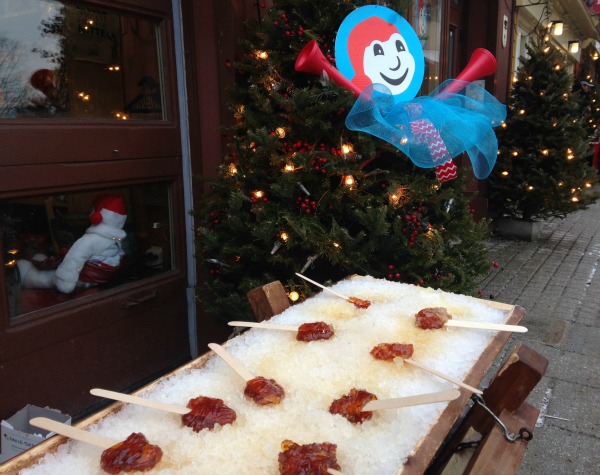 You and your children will love Maple Toffee! You can find it at any of the Sugar Shacks at the festival. Right from the way it's made to how it tastes, everything about it is fascinating. The sap from sugar maple trees is boiled to 111.1°C (232°F) to create maple syrup, which is then poured over the snow. After about 20 seconds, with a wooden popsicle stick, you can roll the sticky maple syrup and enjoy this delicious local treat!
7. Caribou (not the reindeer)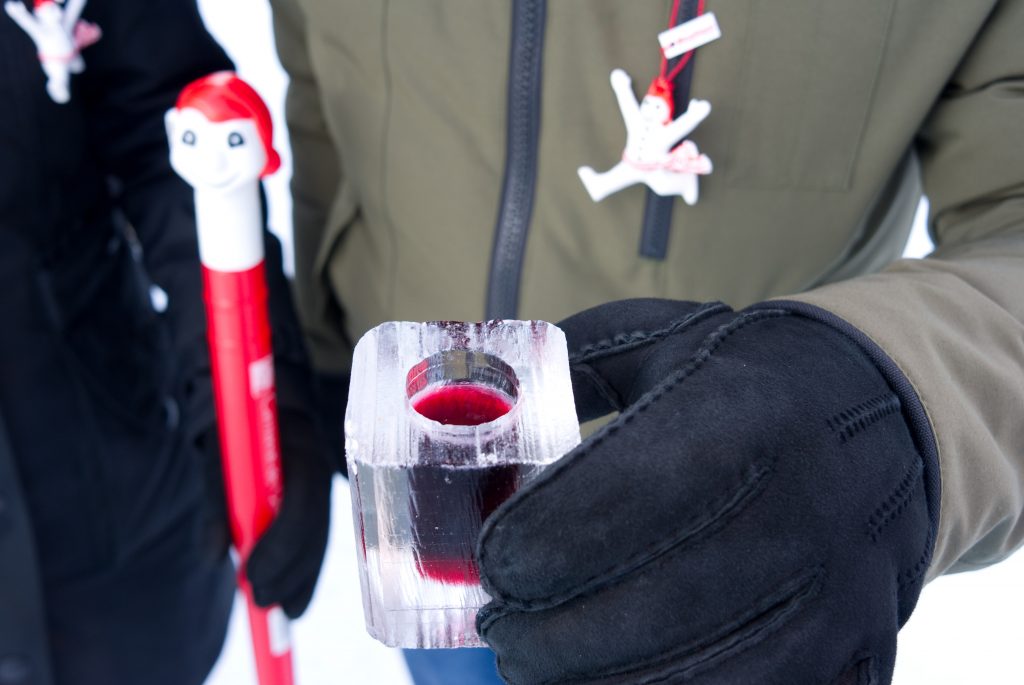 Caribou is an intoxicating blend of red wine, maple syrup and hard liquor spirits like vodka, brandy, or whiskey. It keeps you warm in the freezing weather and is served in red and white plastic canes with small Bonhomme figurines. You can also use these canes for support if you've had one too many of these sweet boozy drinks. The canes hold 17 ounces of Caribou or other non-alcoholic beverages for children and teetotallers.
8. Hôtel de Glace
Another major attraction that Quebec offers is the Hôtel de Glace (Ice Hotel). While it isn't a part of the carnival, it's certainly worth a stay. Located about 10 minutes outside Quebec City, this hotel accepts guests only from early January to late March. Like the Ice Palace, this structure too is built afresh every year. Everything inside the hotel – walls, floor, and furniture –is made of ice.
It also features an ice bar that serves delicious cocktails in tumblers made of ice. The hotel also has a great hall, chapel, and ballroom. This year a spa, slide and sugar shack will also be introduced.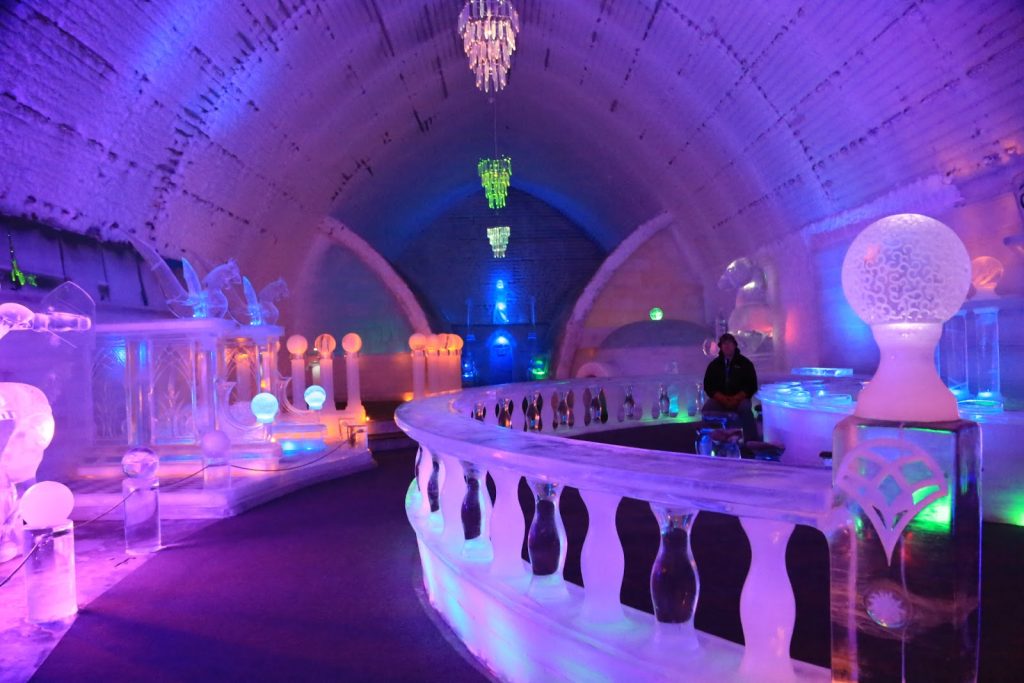 Since the average temperature from December to February is -5.9°C (21°F), make sure that you're dressed in many, many layers. Quebec Winter Carnival also has several other activities like human foosball games, annual snow bath, snow sculptures, snowball fights, ice slides and snow tubes in store for visitors. The entire winter wonderland experience at the carnival is designed to make you feel like you're inside one giant enchanted snow globe.