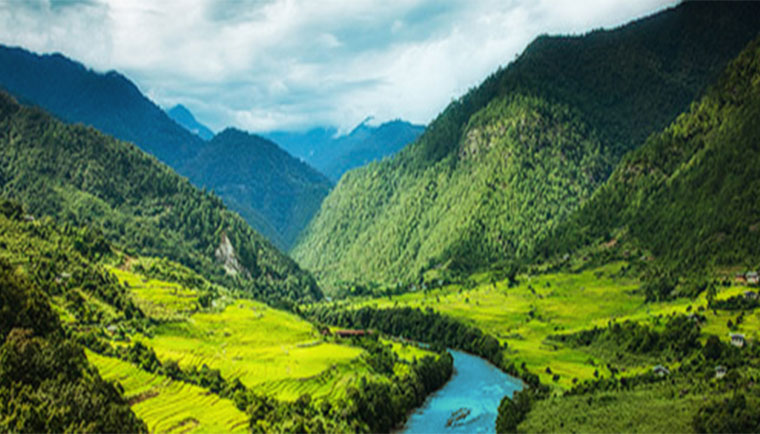 NOVEMBER 25, 2014 BY SAJJID MITHA
Spiritually seduced by the Last Shangri-la. Bhutan (Part 4)
On Day 6 we were up before sunrise. Although we were not scheduled to leave until 9:00 am, we deliberately woke up early as we wanted to feast our eyes and soak in the last of the unimaginable beauty that made up the Punakha valley.
We sat ourselves on the sofa in our room, our cups of regular and decaf coffee in hand and stared as the sun began to cast it's languorous golden glow on the yellow rice fields interspersed with fields of endless and calming green. We could also see the rays dance on the surface of the extraordinarily blue Mo Chu river as it meandered it's way through the fertile valley. We were not sure how long we sat there, holding hands and watching one of God's infinite miracles. At some point, I looked over at Laveena and asked if we should get some breakfast as we did have a long drive to Paro and our guide and driver were due to arrive at the hotel at 08:30 am.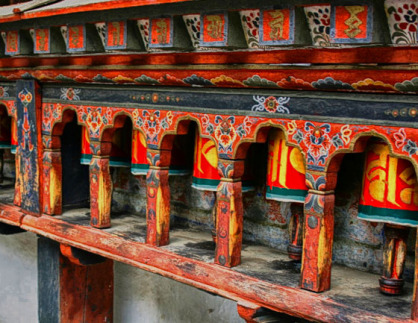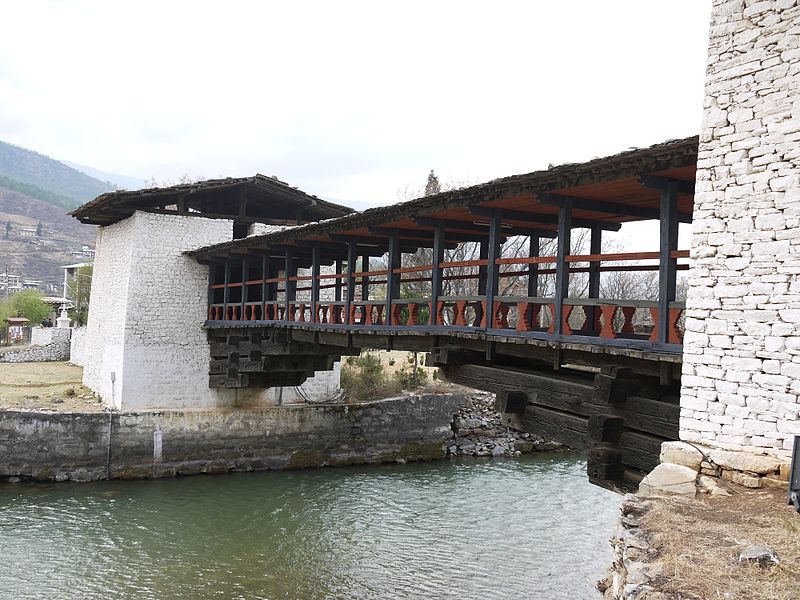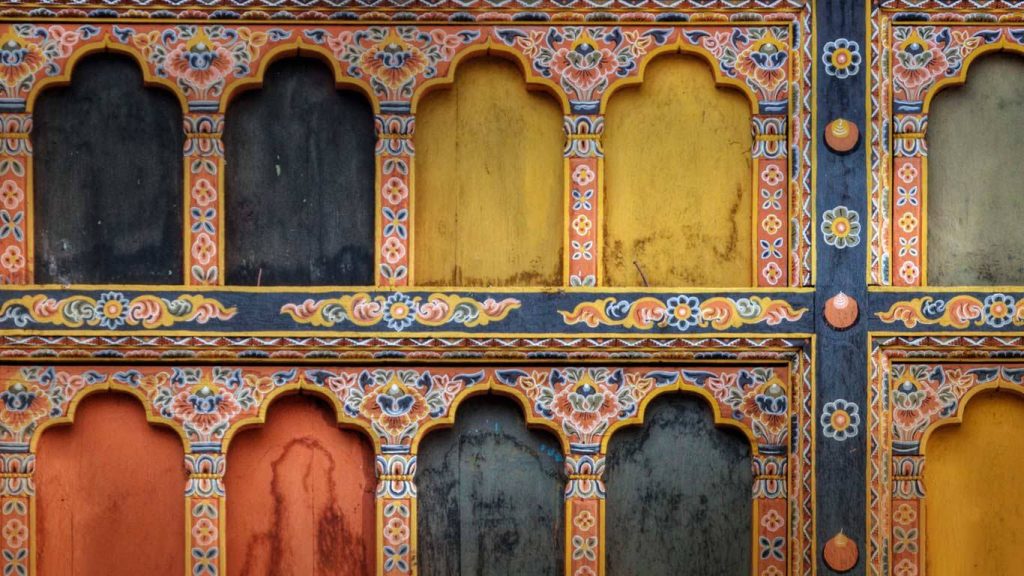 Soon we were on the road to Paro. Before we arrived at our hotel, the Uma Paro, we had a brief stop at the Kyichu Lhakhang, an important Himalayan Buddhist temple situated in Lamgong Gewog of Paro District. It is one of the oldest temples, built in the 7th century by the Tibetan King Songsten Gampo. According to legend, a giant demoness lay across the Himalayas, preventing the spread of Buddhism. In order to battle the demoness, King Songsten Gampo, built 108 temples in a single day and pinned the ogress to the earth forever. We also stopped to see the Rinpung Dzong. Built in 1645, this Dzong served as a bastion against invasions from the north. What strikes you about the intricate architecture is the way the wooden beams are held in place without nails. The Dzong, built by Shandrung Nawang Namgyal, is considered to be one of the finest in Bhutanese architecture. Right by the Rinpung Dzong is the Paro Ta Dzong. Built in 1951, the Dzong is round and resembles a European watch tower. It is now a national museum and displays an admirable collection of religious artefacts and ancient Buddhist relics.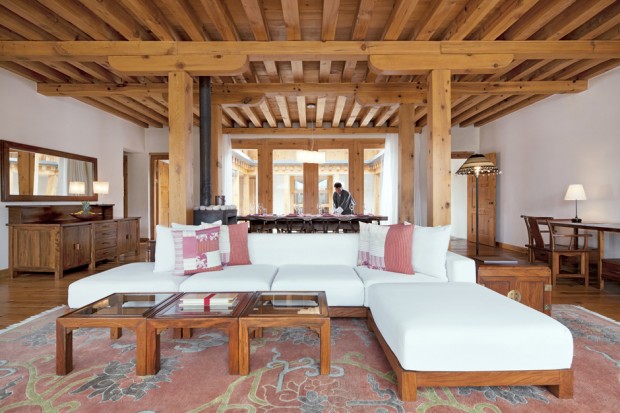 After spending a few magnificent hours sightseeing, we were ready to take up on an offer in our itinerary which read, ' you may spend the rest of your day at leisure'. We told our guide to drive us to our hotel, the Uma Paro. Surrounded by a forest and located on a hillside with sensational views of the Paro valley, stands the 29 room Uma Paro reflecting a mix of modern and traditional Bhutanese architecture. We were in a Como suite, a large space spread across over 1000 sq feet. With separate dining and study area, a kitchenette, a bedroom with 180 degree views of the Paro valley and a large sized bathroom, the hotel is indeed very luxurious, however, in my honest and critical opinion, the rooms need to be upgraded. I found the gaps between the wooden flooring which runs through the suite to be too wide. I could actually see mounds of dirt below these gaps, impossible for housekeeping to clean up on a daily basis. The curtains too appeared faded and old and could do with a replacement.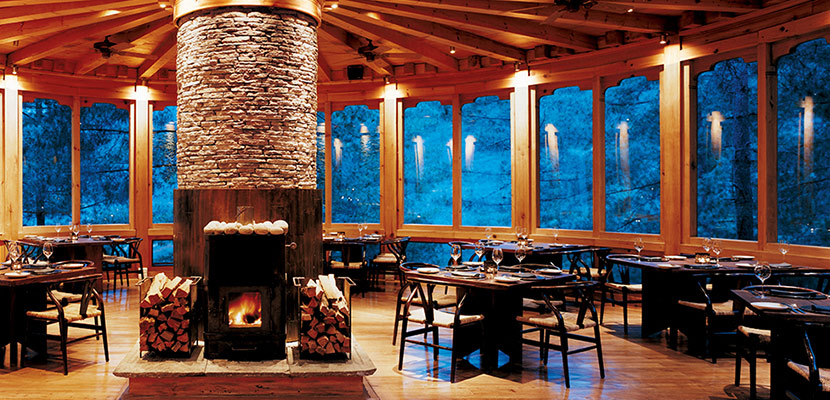 Before dinner we decided to burn up some calories at the gym. About 60 minutes and a quick shower later we headed to Bukhari for dinner. The restaurant at the Uma Paro, is circular and is done up in a pavilion style design. It has a traditional Bhutanese fireplace as it's centrepiece. For starters we shared the seared orange and potato gnocchi with blue cheese sauce, local mango reduction, and red radish salad. We also tried the whiskey and honey glazed smoked chicken salad with baby potatoes, black olive, pancetta and mustard vinaigrette. While Laveena for her mains ordered the slow cooked boneless pork chop with confit celeriac, slow roast onions, artichoke and poached apples, I had the pan fried snow fish with quinoa, warm eggplant salad and black olives.
After a quick post dinner walk on the grounds of the hotel, we decided to turn in early as the next day promised us an experience of a lifetime. After a very early breakfast, Topgey our driver along with Vijay our guide drove us to the base of the cliff where lay the Tiger's Nest. Located on the face of a 900 meter cliff, right above the floor of the Paro valley, lies this magnificent monastery. We were told the previous day that we had an option to ride up by pony or a mule or we could hike up. We chose the latter. According to legend, a former wife of an emperor, Yeshe Tsogyal, became a disciple of Guru Padmasambahva in Tibet. Yeshe transformed herself into a tigress and carried Guru Padmasambhava on her back from Tibet to the cliff where the Guru found a cave and meditated. He emerged after four months in eight incarnated forms and as word of this miracle spread, the place became holy. Guru Padmasambhava established Buddhism and the Nyingmapa school of Mahayana Buddhism in Bhutan. It is he who is considered the "protector saint of Bhutan".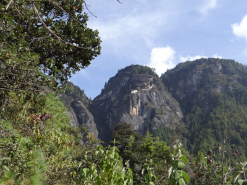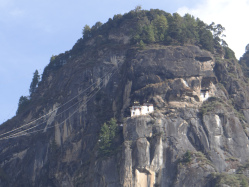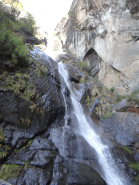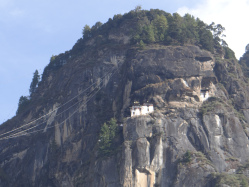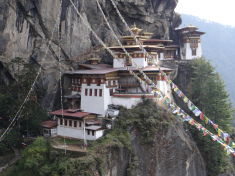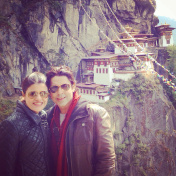 In 1692, a reincarnation of Guru Padmasambhava, Tenzin Rabgye, visited the site and built a temple here. Before we started our trek, Vijay warned that the climb to the temple was an arduous and tiring one. To help us balance better during our brisk walk up, he recommended we hire walking sticks. From where we started our walk on the valley floor, 7000 feet above sea level, the monastery was barely visible. However as one traversed the dusty path, up the muddy and steep trail, the Tiger's Nest suddenly stood out white and resplendent, precariously sitting on the side of the cliff, convincing you that this monastery had to have been built by a being more evolved than us mere mortals. From this point, the monastery repeatedly makes it's magnificent appearance and then quickly disappears behind the trees and the mountain mist, only to reappear a little further along the trail. The way the itinerary is designed for visitors, a hike to Tiger's Nest is by choice part of the last leg of your trip to Bhutan as by then your body is acclimatised to the thin oxygen levels in the high lying Himalayan Kingdom. The Tiger's Nest sits 10,000 feet above sea level. And once you cross a point in your trek, you get to a point where you see 100s of steps carved into the side of the exposed cliff. When you look over the handrail, you can see a steep drop into the gorge, not recommended for those who are afraid of heights. As we trudge along, after what seemed like several 100 steps, we got to a point where a gushing white water fall dropped deep into the canyon. The sight was quite beautiful, but knowing that this is not what we came all this way for, we spent little time here and carried on our walk towards the temple. Finally, 10,000 feet above sea level, 700 steps and almost two hours from the start point  (we would have been faster had it not been for Laveena's injured knee) we arrived at the Tiger's Nest. Before you enter the temple, you have to leave your belongings including your camera and mobile phones with the guard on duty. They can be trusted and incredibly, they put a face to the belongings and despite the many many visitors, somehow do give the right things to the rightful owners when they return to claim them. This was not only confirmed by the friendly and kind guard on duty but by our guide too.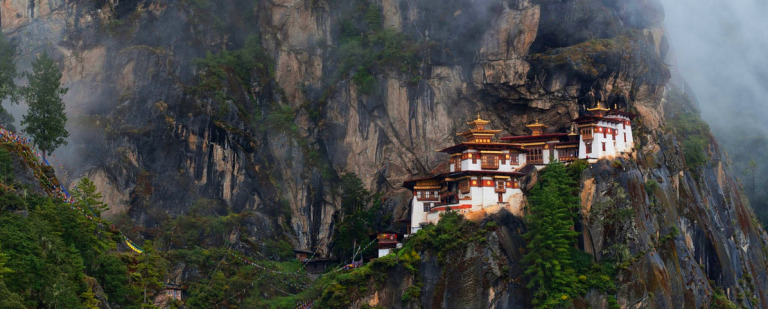 I choose not to write about what lies inside the temple. This needs to be seen 1st hand. It is an experience, every visitor to Bhutan must have as you feel spiritually cleansed when you leave. Our trek down was quicker but difficult nevertheless. Two hours later we were at the start point where Topgey patiently awaited our return. He offered to drive us around Paro, but we politely declined, preferring instead to return to our hotel where we were keen to spend our final afternoon at leisure. After an early lunch we returned to our rooms for an afternoon siesta.
That evening, I had planned a special woodland candlelit dinner for two. What made it special was that this was set up near the private archery field at the Uma Paro and we had a bonfire lit for the two of us. Dinner was a barbecue with traditional Bhutanese music lightly wafting through the cool mountain air. After trying our hand at archery, (I was quite good at it having first tried it at the Wildflower Hall in Mashobra), we settled down to enjoy some delicious delicately cooked tender meats.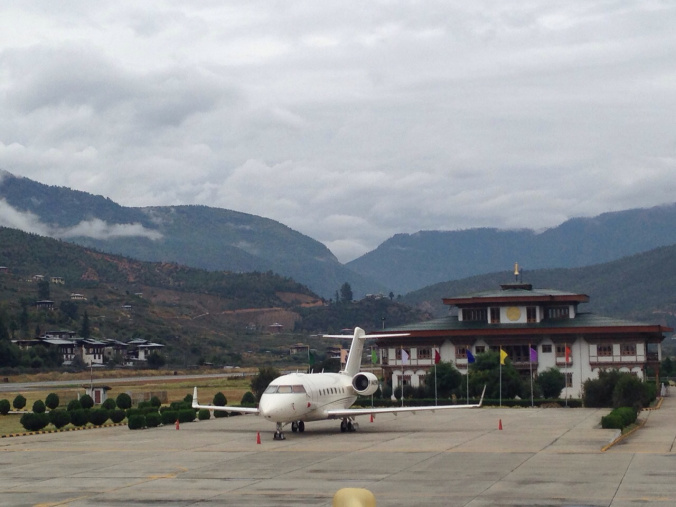 The next morning we left the hotel early for our morning flight back home to Mumbai. Bhutan will forever be etched in our memories as a holiday we are both glad we had the good fortune to have. It truly is a lost world which is finally being discovered as a haven of peace and mystical mountainous tranquility. Bhutan is a country I highly recommend my readers visit as you will find yourself embracing it with all your heart, falling in love with it's beauty, it's people and it's lovely cool weather.
---
Spiritually Seduced by the Last Shangri-la. Bhutan (Part 4)
---
• Location:
Google Maps
• Address: Samten Lam, Thimphu, Bhutan • Hotel website:
Taj Tashi
---
Our Rating
---
Location: 9/10
Food and Cuisine: 8/10
Design: 8/10
Rooms: 8/10
Service: 9/10
Overall experience: 8/10
---
Articles you May Love To Read
---
Spiritually seduced by the Last Shangri-la. Bhutan (Part 1)
---
Spiritually seduced by the Last Shangri-la. Bhutan (Part 2)
---
Spiritually seduced by the Last Shangri-la. Bhutan (Part 3)
---
Follow me on
Facebook
,
Instagram
and  
Twitter
 for some amazing travel posts
---