In December last year, we visited Hanoi in Vietnam. Hanoi, the capital, is known to be the cultural centre of Vietnam and over a 1000 years of history is seen well preserved in its Presidential Palace, The Grand Opera House, The Cathedral St. Joseph, The Temple of Literature, The One Pillar Pagoda and the historic Sofitel Metropole hotel, where Laveena and I were guests for a short stay ahead of a planned river cruise along Halong Bay. The hotel is located just steps away from the Opera House in Hanoi's French quarter. As one walks through the hotel's stately corridors, you cannot disconnect yourself from the heritage of the place which reflects a dramatic past. The Sofitel Metropole is sophisticated and boasts of exemplary service, something we were witness to from the moment we walked in.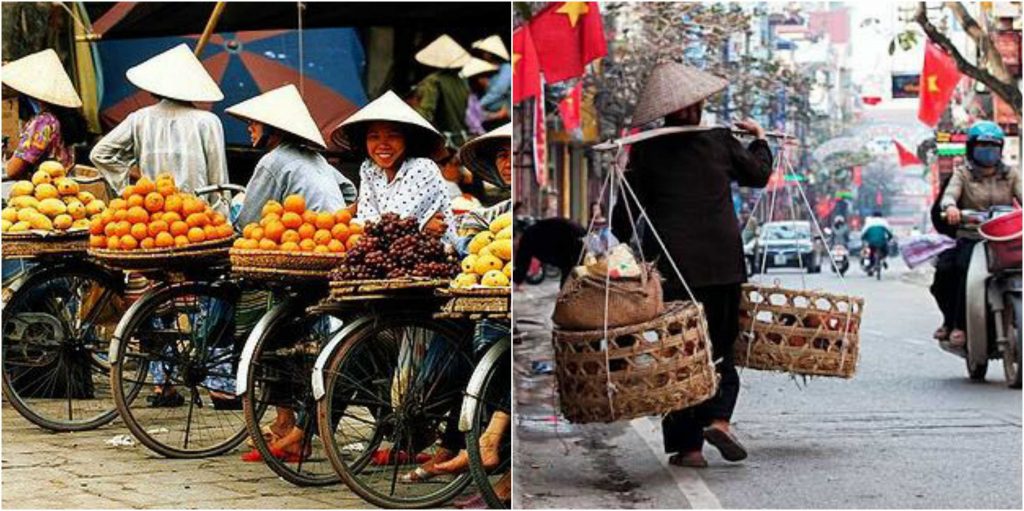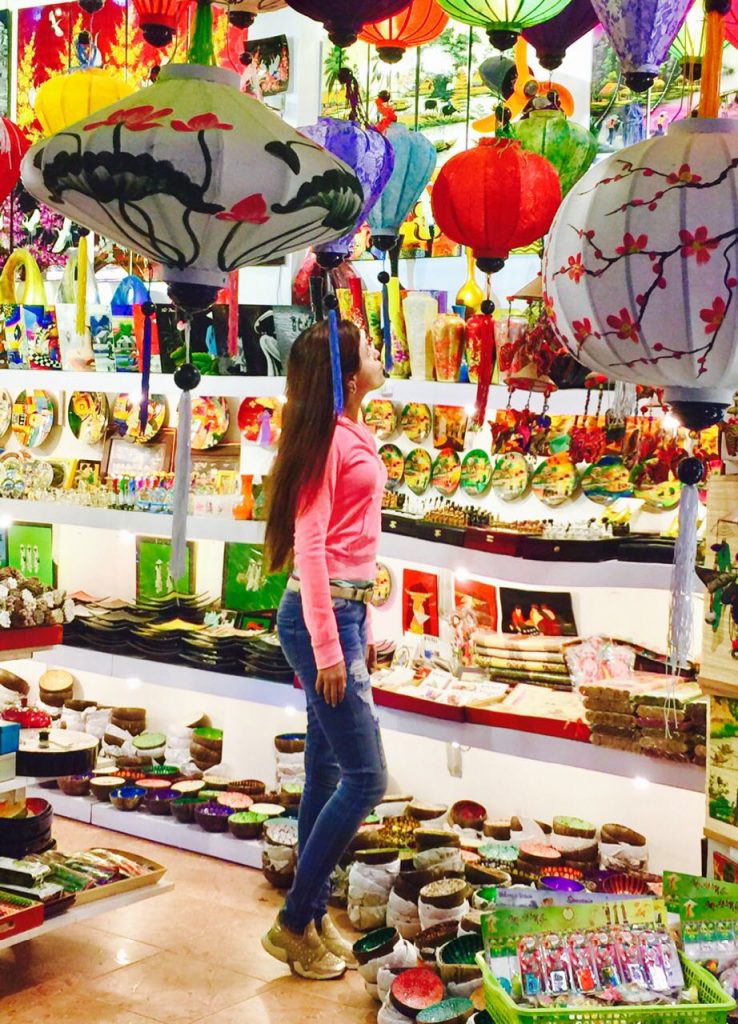 After checking into the luxurious Sofitel Metropole, we stepped out to explore the city, anxious to discover the many layers of history including when it was occupied by the French and the Chinese. As we dodged the infinite madness of the scooters, we found many hidden treasures in Hanoi's criss-crossing narrow lanes. We walked through the French and old quarters and were charmed to see local ladies with their Non Las, (the conical hats which in so many ways has come to symbolise Vietnam), selling their wares. We walked past high energy streets which sold lanterns, winter jackets, silk, jewellery, Non Las and local foods.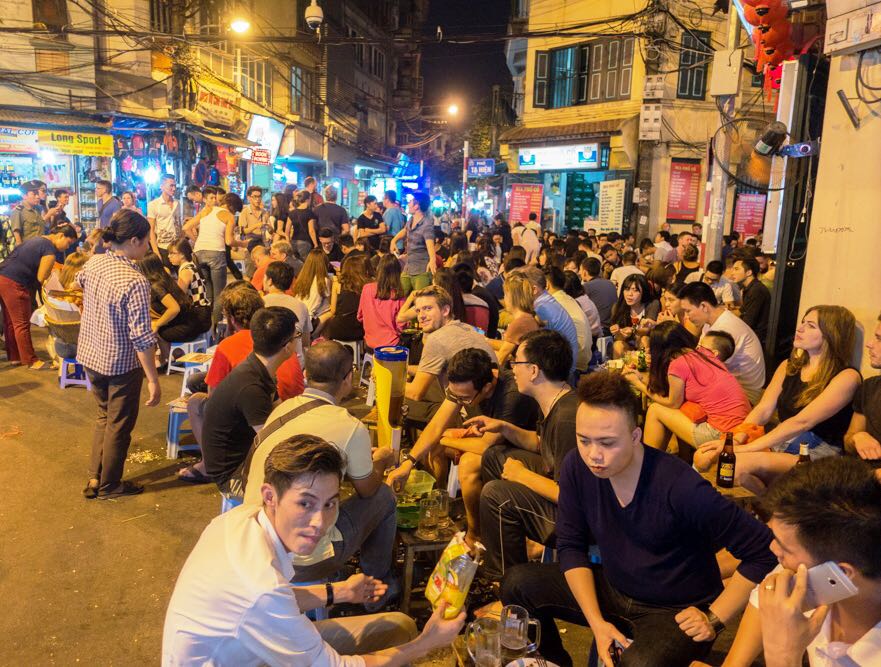 We worked up quite an appetite and as we continued to absorb the amazing resilience of the energetic Hanoians, we chanced upon a hole in the wall street restaurant which sold noodle soup. We noticed there was a queue of people waiting for tables and among them were both locals and tourists. We asked one of the tourists about the restaurant and she said that she had researched on the internet and had shortlisted Pho 10 Ly Quoc Su as the best stop for Vientamese noodle soup in all of Hanoi. We were not about to miss out on this amazing opportunity and decided to wait our turn for a table. When we were finally seated, Laveena ordered the Pho Ga (chicken rice noodle soup) while I ordered the Pho Bo (beef rice noodle soup). We added local spices, reached out for a pair of chopsticks and a spoon and with a chilled beer for company and the blaring of street horns, we feasted on what truly was a delicious Vietnamese treat.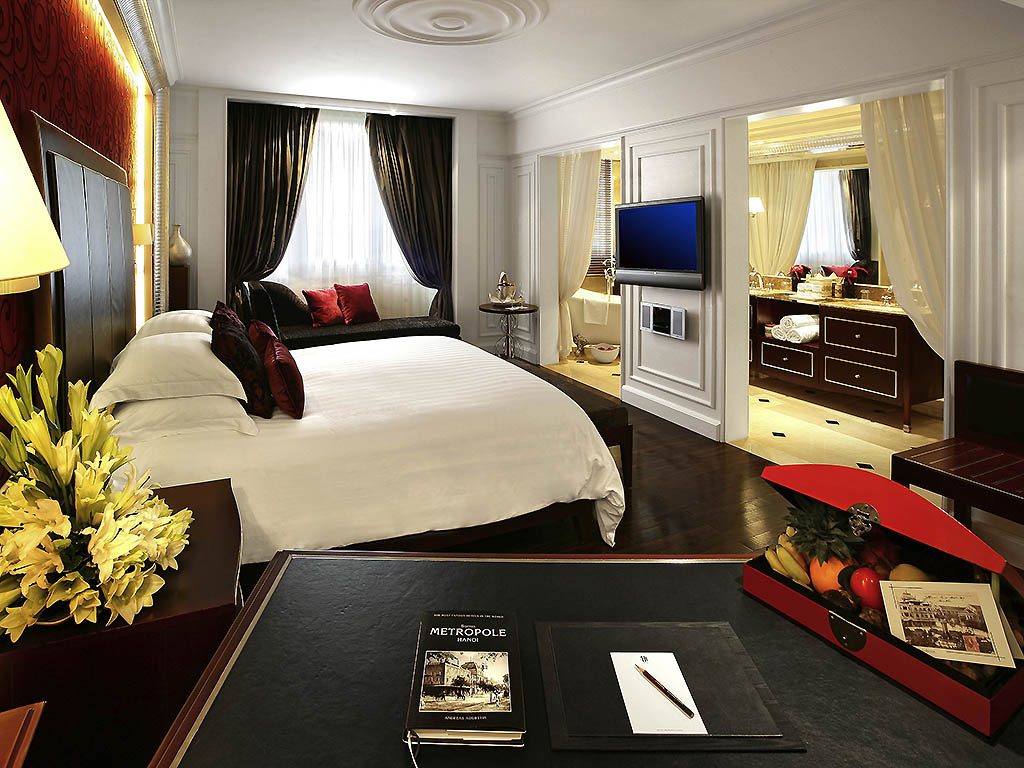 We returned to our grand room located in the opera wing of the Sofitel, and rested for a bit before once again stepping out for a drink at the bamboo bar at the hotel. Relaxed and rejuvenated with a glass of champagne in hand, Laveena and I talked about our three day cruise to Halong Bay and the Gulf of Tonkin. We had an early pick up the next morning and were excited about the luxury 5 star adventure which lay ahead. We had shortlisted The Au Co, the only cruise operator in Halong Bay which offered a continuous, three day cruise.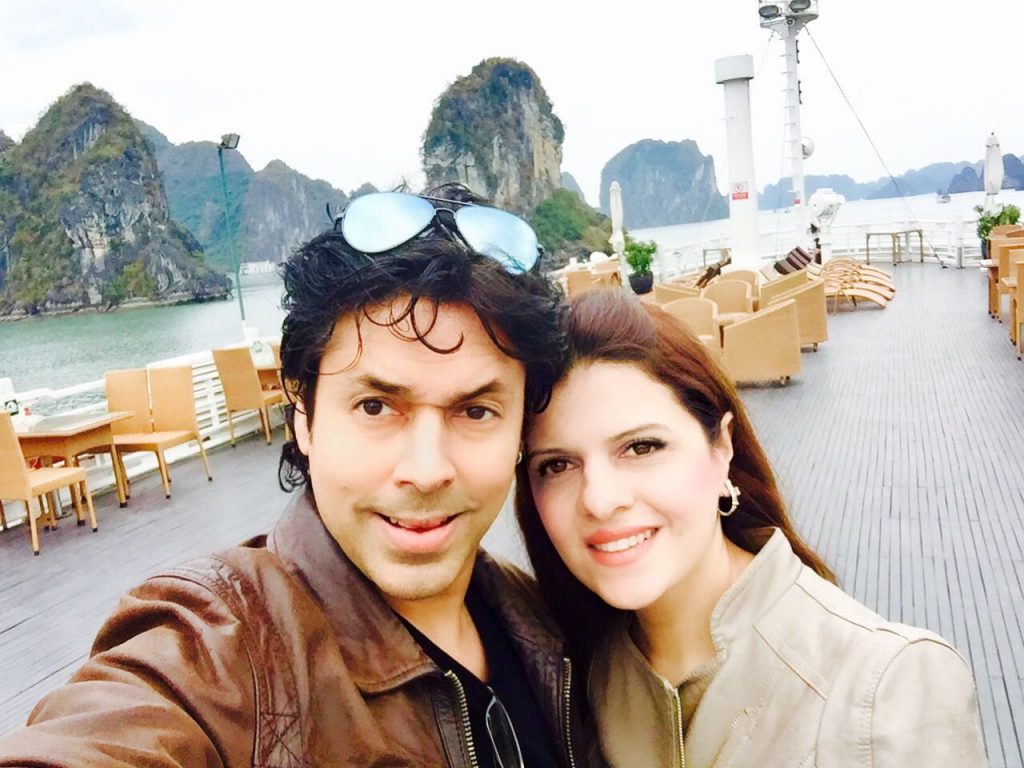 At 8 am we were fetched from our hotel lobby and were driven in a luxury mini van to Halong Bay. The drive past local villages and vast rice fields with tilling farmers and water buffalos, took a little over 3 and a half hours. When we finally arrived at the Au Co cruise terminal, we were met with a crew member who gave us the key to our suite and said that we had selected the most spacious of the 32 private cabins on board with a balcony which offered truly panoramic views. Thrilled with our choice of room we headed to the dining area where guests were asked to assemble for a safety drill. The mood was one of merriment and cheer and there was a smile on every fellow traveller's face in the room as the cruise manager introduced herself and briefed all those present on the safety aspects of the vessel. A delicious lunch followed and by 15:30 hrs, we had sailed to the Ho Ba Ham area where we were invited to go kayaking. After the calories packed on at lunch, I was looking forward to the exercise and was equally keen to discover the beautiful natural wonder of Halong Bay with its 1600 limestone islands and islets. As we settled into our boat and glided our kayak through the emerald blue waters, we were elated to breath in the surrealistic scenery which made up Halong Bay, a UNESCO, World Heritage site. According to Vietnamese legend, when Vietnam was being invaded,  the Jade Emperor sent Mother Dragon along with her children to help the Vietnamese people. The mother dragon along with her children emitted from their mouths hundreds and hundreds of pearls, which turned into over a thousand limestone islands emerging in the sea. These islands acted like large walls which helped stop the boats of the invaders.  The boats crashed into the islands and broke into pieces and the Vietnamese won the battle thanks to the tricky battle field. After the victory, the dragons decided to stay on. While the location that Mother Dragon landed at is called Ha Long Bay,  where her children descended is known as Bai Tu Long Bay.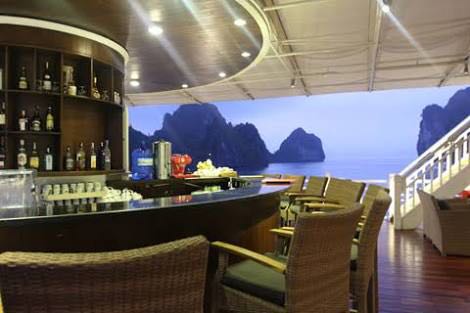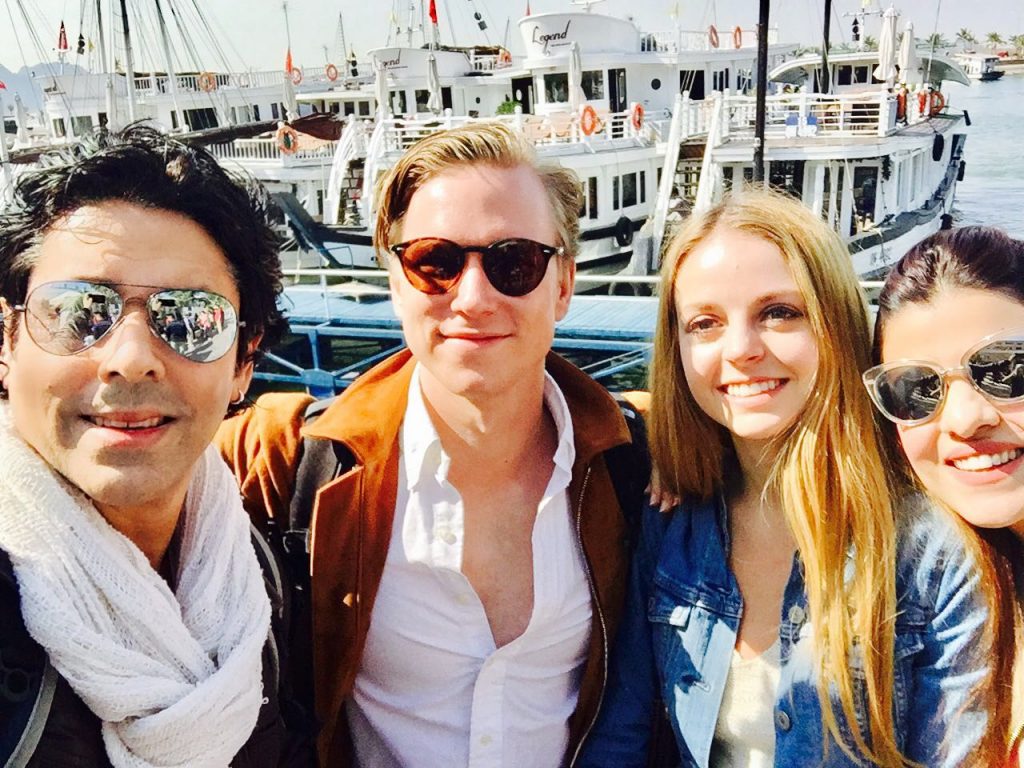 After kayaking through some breathtaking sculptured islands and awe inspiring rock formations we stopped on one of many deserted tiny white sand beaches. The cool temperature of the clear blue water was far too tempting to ignore. Both Laveena and I drenched our warm bodies in the water. We were back at the boat by 17:30 and visited the bar for Happy Hour at 18:00 hrs with our new friends from the Kayak adventure, young James and his ever charming young girlfriend, Emily. James was such a perfect English gentleman, Laveena and I bestowed upon him the title of Lord and quite aptly, Emily was given a dual title of Lady and Baroness. Their company was most enjoyable and the conversations we had with this young, much in love couple, had the makings of a friendship which we knew would last well beyond the cruise.
After dinner we tried our hand at squid fishing from the main deck of our vessel. I joineda few other guests and we all lined up with hand crafted fishing rods in hand. These weren't fancy fishing rods. Other than a simple nylon chord with a hook at one end and the other end tied to a stick, there were no fancy trimmings of sinkers, floats, snaps or swivels. Yet one could feel the excitement in the air as the bright halogen lights pointed toward the water saw several squads of squid swim dangerously close to the hooks, with a few unlucky ones falling prey to our treacherous weapons. I was one of the lucky three to have hooked a squid which I was told by a supervising crew member, I could BBQ the following day for lunch.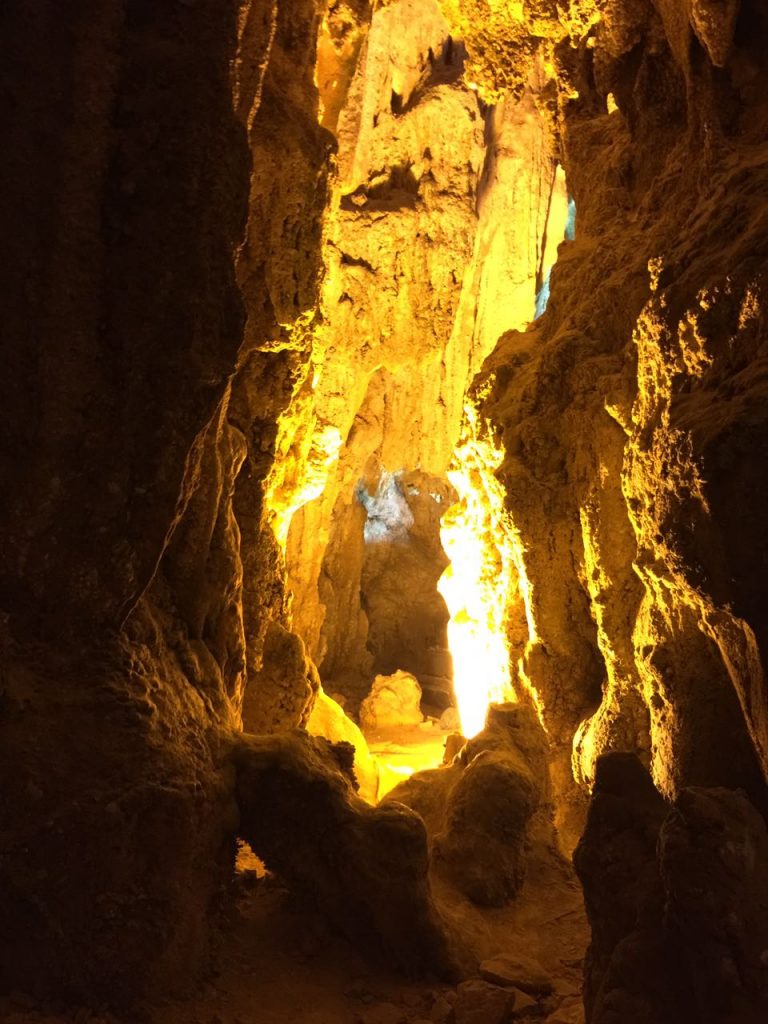 At breakfast the next morning, we met the enthusiastic and energetic young English couple, Lord James and Baroness Emily who said that they had been up since 06:30 am as they wanted to try Tai Chi on the sun deck. After a hearty breakfast, at 9:00 am we boarded a boat to Surprise cave. Located on Bo Hon Island, Surprise Cave is nothing short of magnificent. Nature has created a theatrical wonder of mineral formations which decorate the inner depths of the cave. Our guide pointed out stalactites which nature had artistically moulded into flowers, horses, trees, elephants and even dragons. We emerged from the cave of unfathomable depth, awestruck at the ample power of natural forces and the sheer vastness of the resulting beauty. Talk among guests on the way back to the boat was mostly about the magic of the cave.
After a scrumptious lunch onboard, we once again boarded the tender boat to Cat Ba Island. The jungle clad island, the largest in Halong Bay, was declared a national park in 1986 in an effort to protect the island's diverse ecosystems. We walked through a rugged path to get to a tiny remote village called Viet Hai where we got to experience first hand how the Vietnamese fisher folk lived in these tiny island villages, hidden deep in valleys between rocky cliffs.
We returned to the cruise ship ready for an afternoon siesta. We chose to skip happy hour that evening and were looking forward to the special BBQ feast which was to include the squid I caught the previous evening. The meat feast and sea food BBQ spread was a fitting gala end to our soon to finish cruise. After-dinner cocktails, falling temperatures and spectacular moonlight views of the limestone rock formations made for an exciting last night on the boat as guests mingled and shared exciting travel stories with each other.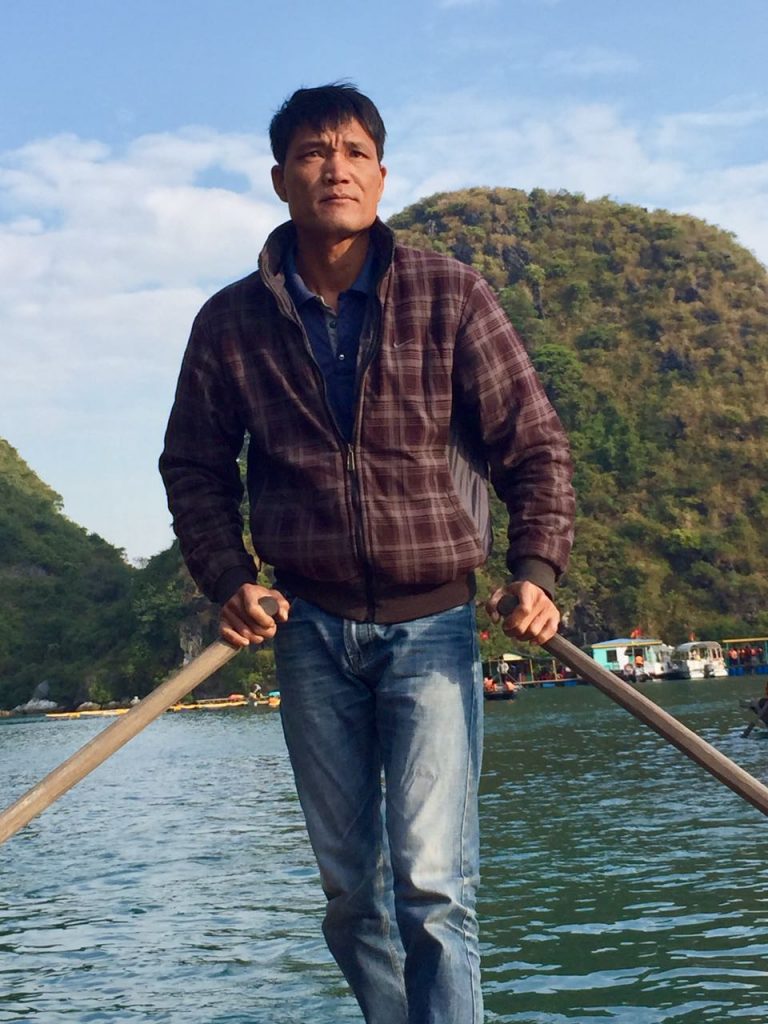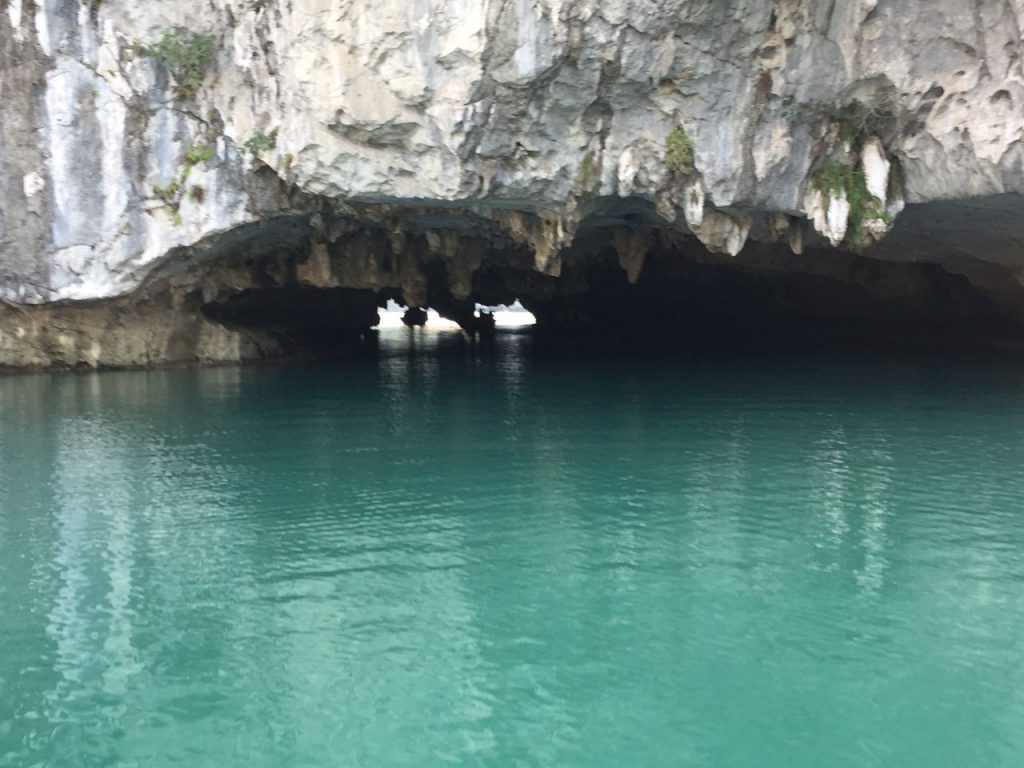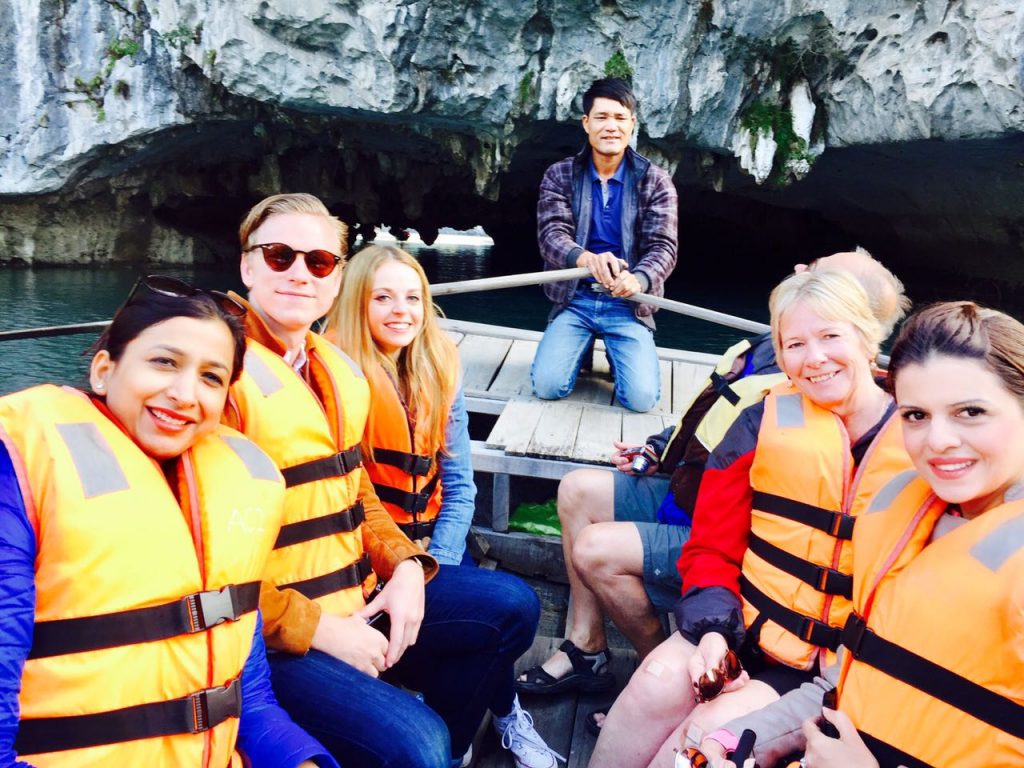 Early the next day after breakfast we boarded bamboo boats and made our way to the Dark and Bright Cave. Skilfully steered by a local oarsman, our boat,  lead a convoy of other bamboo boats into a natural cave which was an entrance to a stunningly beautiful grotto. As we gasped in awe at the sheer beauty and tranquility of the shimmering blue lake surrounded by high walls of limestone lined with Benjamin fig trees and orchids, we were told that the lake was rich in sea life and that we could easily find crab, shrimp and cuttle fish in this piece of paradise. We took many pictures and after enjoying our time on the placid lake we returned to the cruise-ship where we took part in a traditional farewell tea ceremony on the upper deck. At 10:45 am, we arrived at the Tuan Chau Pier for our drive back to Hanoi.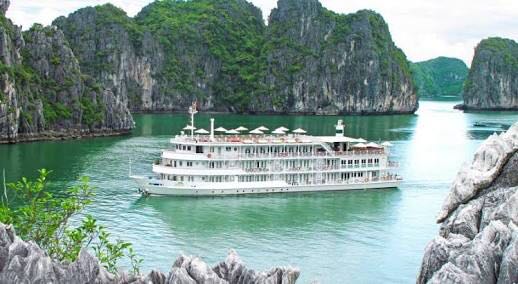 The Halong Bay cruise on Auco is highly recommended for those looking to experience a perfect blend of luxury, breath taking natural beauty, excellent food quality and high standards of service. Our trip was a memorable one and we have added it on our list of TravelMango 'Must Dos' for those planning a trip to Vietnam.