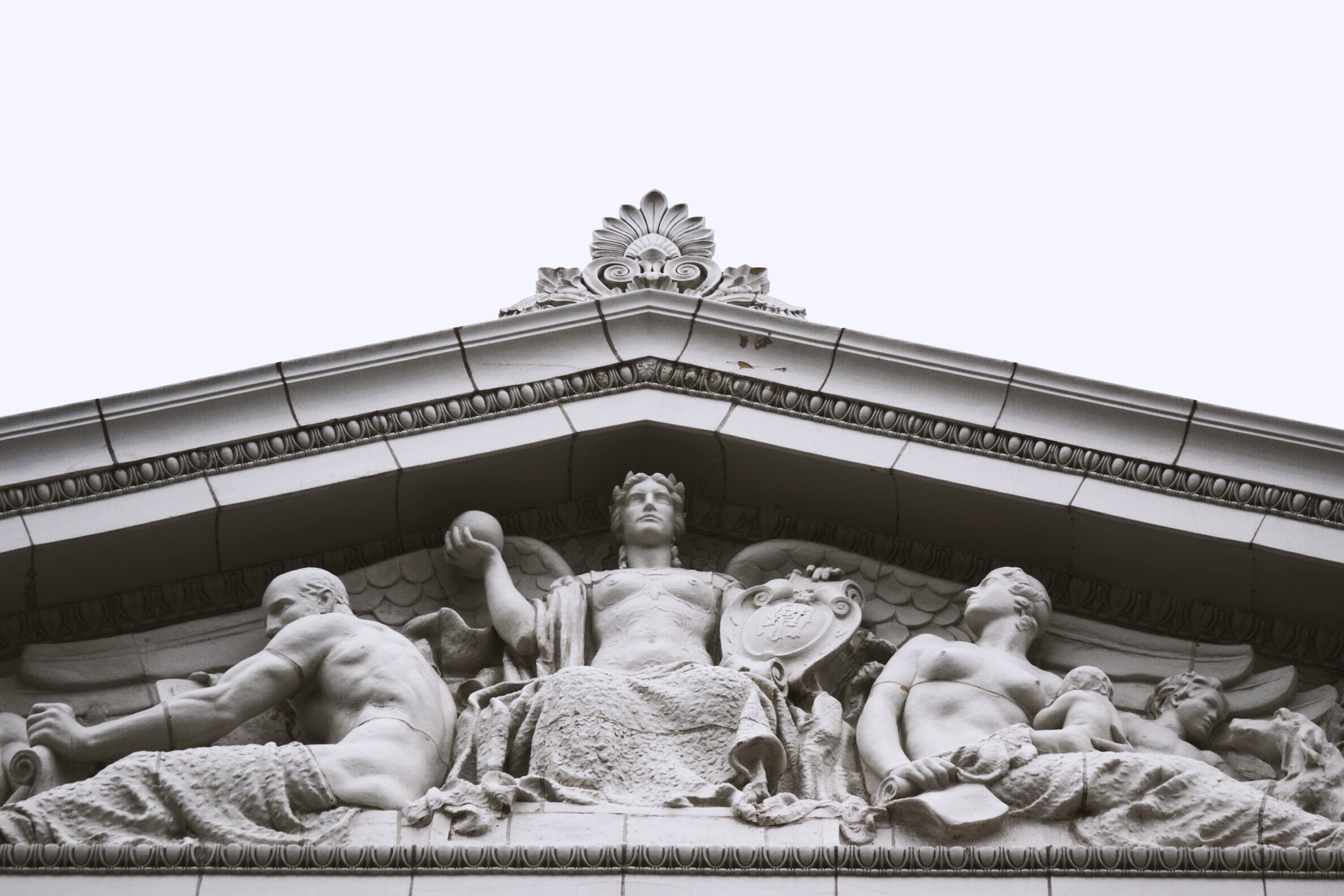 SEPTEMBER 19, 2014 BY SAJJID MITHA
The Fabulous Ritz Carlton in San Francisco
It was Oscar Wilde who had said,  "It's an odd thing,but anyone who disappears is said to be seen in San Francisco. It must be a delightful city and possess all the attractions of the next world." I was in this Californian city of breathtaking postcard views last week and yes it was indeed a delightful city. I was lucky that the Platts partnership summit I attended was hosted at the fabulous Ritz Carlton hotel.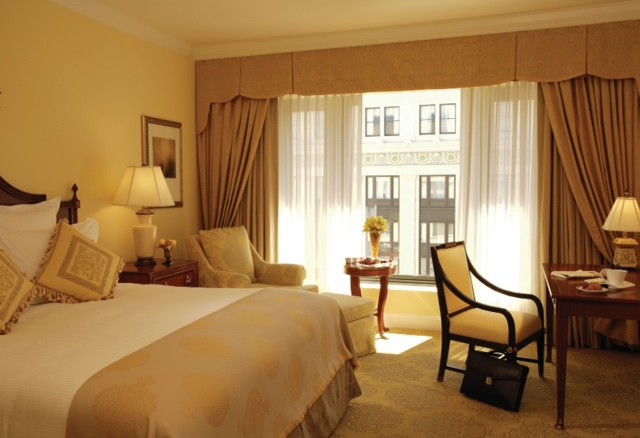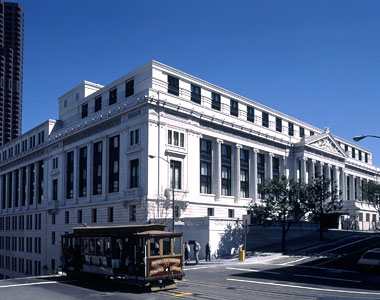 A Neo-Classical landmark, the 17-columned impressive white structure, has 336 rooms including 60 suites and two Presidential Suites and occupies a full city block on Stockton Street between California and Pine Streets. The nine-story hotel, set on Nob Hill's eastern slope, is a regular stop on the California Street Cable Car line. The landmark building borders the city's Financial District, Chinatown and Union Square shopping. Both San Francisco International and Oakland International airports are a 25-minute drive from the hotel.
I was checked in by Alex at the front desk. To me, the welcome I receive at any hotel reception is very important as the demeanour of the individual who checks me in, serves as an indication of the service standards which are to follow. Alex did not disappoint. She greeted me with a wide smile, was most polite while checking me in and even offered her expertise regarding points of interest in this amazing city by the bay. She said the concierge was always there to help, however since she was a local, she knew San Francisco very well. I thanked Alex and said I would take her up on her offer when I was ready to step away from work and hop on to my adventure cable car line to discover the city.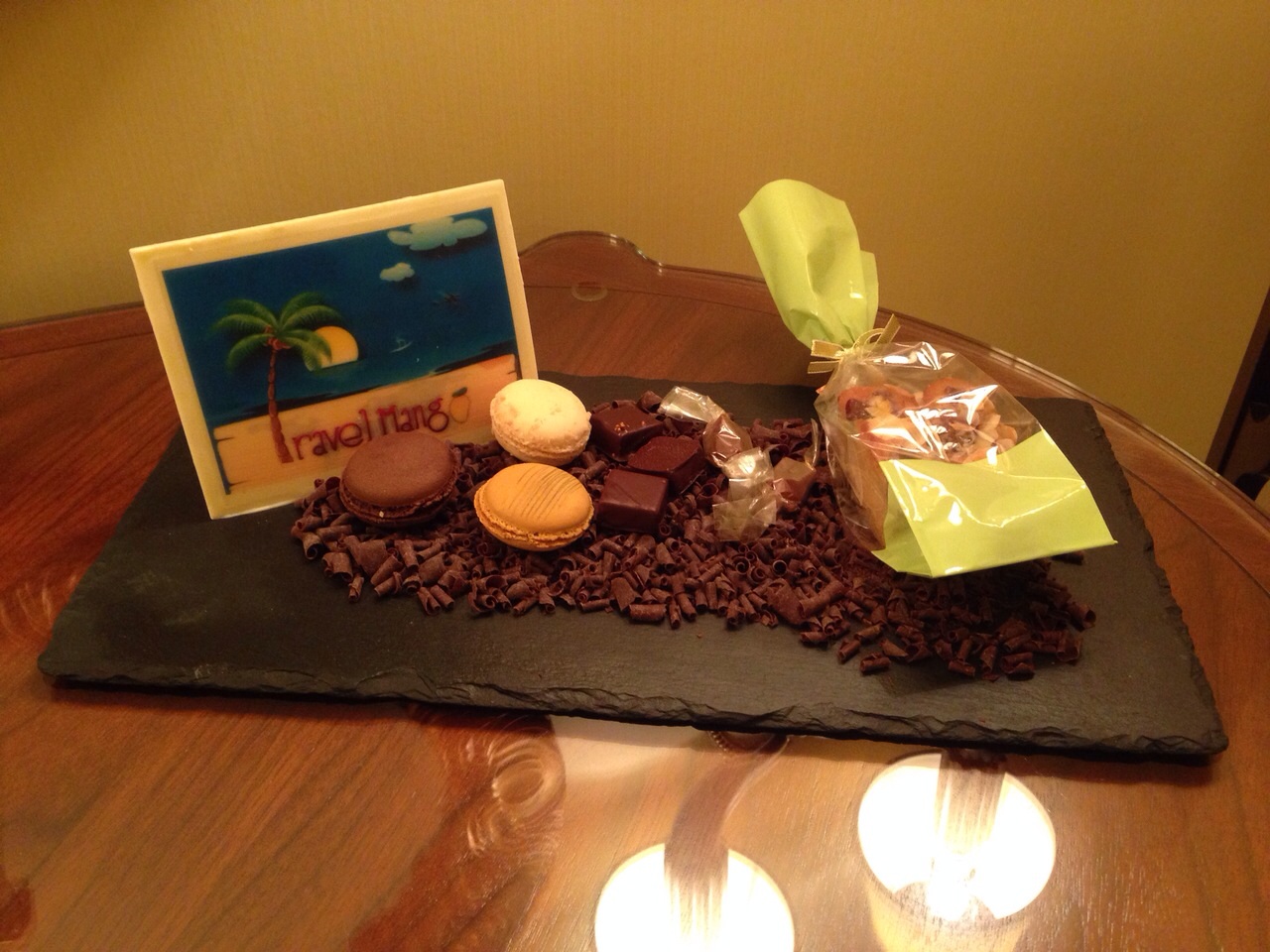 When I entered my room, I was very pleased to see a welcome amenity crafted in chocolate and bearing the name of my travel blog. I thought this was a very nice and personal touch. The room itself also ticked all the right boxes. I was impressed with it's elegant and warm decor and it's size. The large King sized bed with an ever so soft down comforter promised to help me battle my time zone fatigue while the full marble bathroom featuring double sinks and a rainforest shower head seemed inviting. I looked around the bathroom and was happy to find the high quality Asprey range of bath amenities. To complete the luxury offerings, hanging in the ample sized cupboard were the plush terry bathrobes, the ones that instantly transport you into comfort paradise when you snuggly drape yourself in their white fresh smelling softness.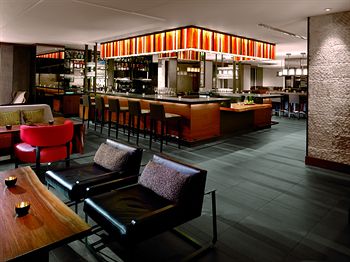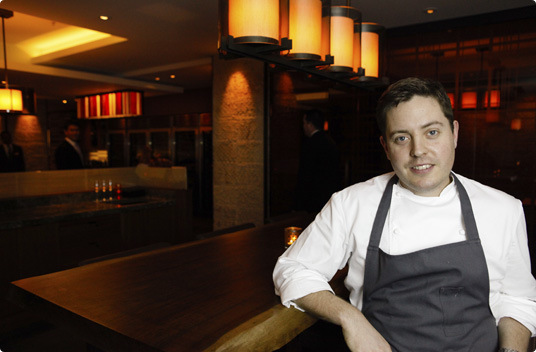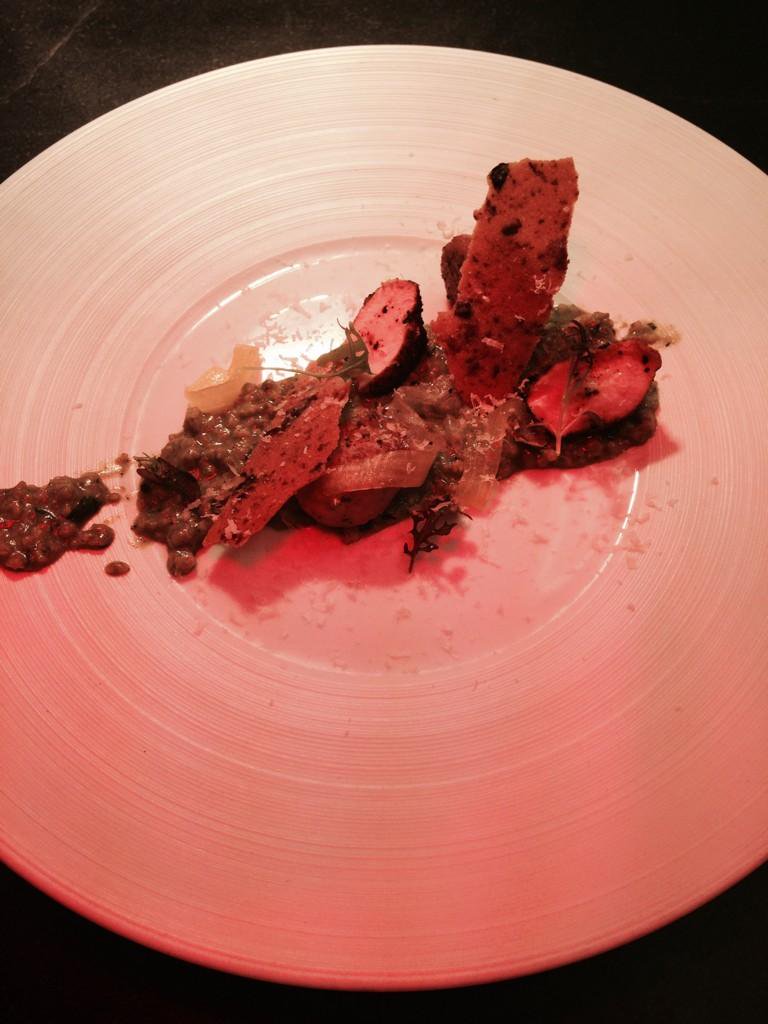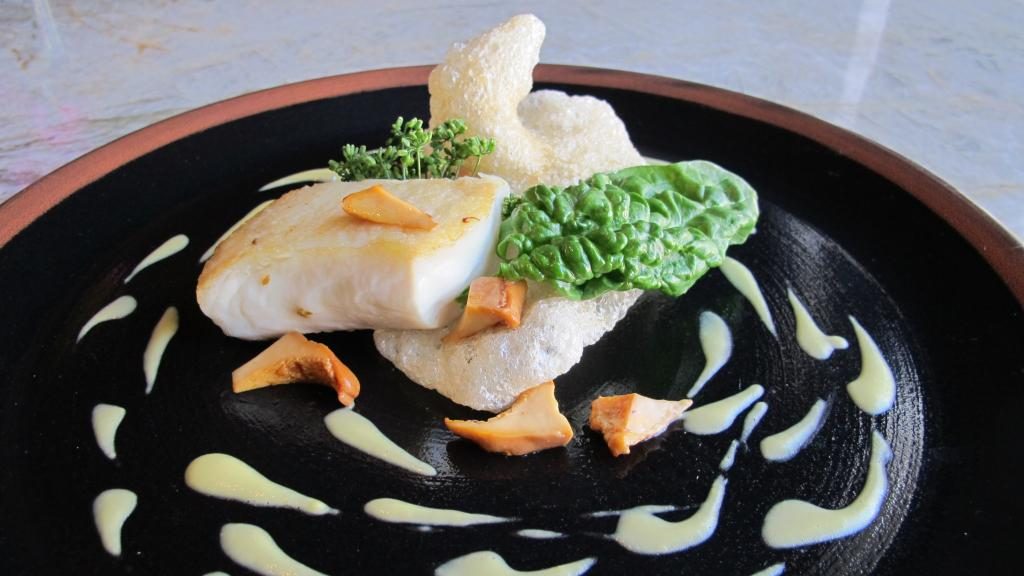 My conference was not scheduled to start until the next morning. Since I was tired after my long flight from India, I decided not to venture out on a culinary quest to the many exciting restaurants SF had on offer. Instead, I chose to dine at Parallel 37, a restaurant at the hotel offering a globally influenced Californian menu. I noticed that Chef Michael Rotondo's menu was creative and refined and had on offer the best seasonal produce found in and around the SF Bay area. The restaurant Parallel 37 is named after the geographic latitude that runs near the San Francisco Bay Area, where Chef Rotondo sources farmer-grown produce, sustainable meat and seafood for his creative, daily-changing menus including a three-course prix fixe menu plus five- and eight- course Chef's Tasting menus. The lively bar and lounge serve hand-crafted "kitchen to cocktail" classics by award-winning bar star Camber Lay and feature celebrated wines from Napa and Sonoma. Chef Rotondo was previously the Executive Chef of world-renowned, Two Michelin Stars Charlie Trotter's in Chicago. My choice of wine that evening was a vino tinto, a 2010 Silver Oak Cabernet. It was a vibrant, elegant wine with an enticing nose of liqueur, blueberry coulis, tobacco, tarragon and roasting coffee.
I was hungry and started of with the Sashimi of Hamachi, compressed watermelon, jalapeno and  tapioca. This was followed by Devil's Gulch Rabbit Loin stinging nettle, saffron, nicoise olive and for my third course I chose the Alaskan Halibut couscous, lemon verbena, squash blossom. I had always heard from friends that in SF, one could truly enjoy the freshness of the produce and the many flavours fusing into one incredible dish. It was clear that Chef Rotondo was a very gifted individual as the food that evening was a short cut to gastronomic heaven. I knew I had been there a few times before during my various travels across the world, but truly the meal was enjoyed and I was pleased with me decision to dine at the hotel.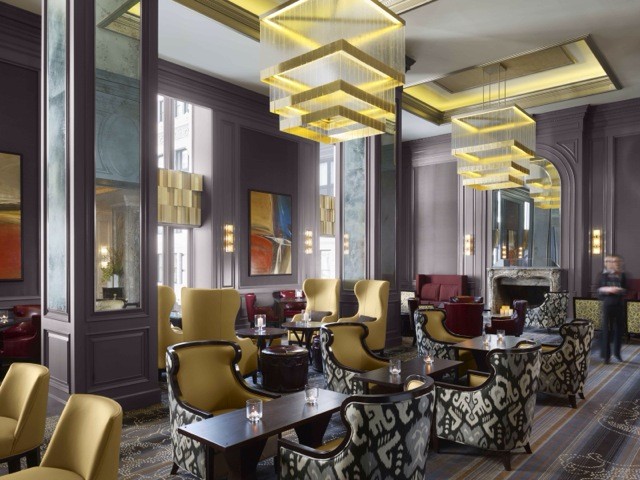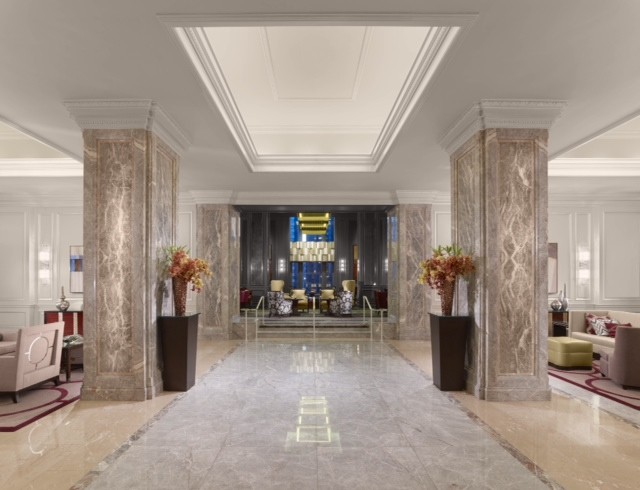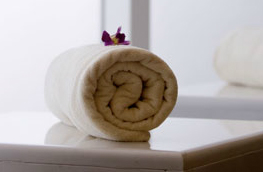 Since my room was on the club floor and I had keyed elevator access to the lounge, I decided that post dinner, I would unwind with a coffee. Overlooking the city skyline and the tranquil courtyard below, the Club Lounge offers a full service concierge desk, a culinary display of light snacks, hors d' oeuvres, beverages, made to order cocktails, Champagne, fruit and yummy freshly baked cookies through the day and an excellent breakfast spread with delicious salmon, bagel's and cream cheese on offer.
Named "Best in America" by  Andrew Harper's Hideaway Report, The Ritz-Carlton, San Francisco Club Level is reserved for guests staying on the top floors of the hotel.  I would highly recommend selecting a room with lounge access as The Club experience begins as soon as a reservation is made. A guest relations manager ensures each guest preference is met, including airport transportation, car rentals, dinner reservations or massage treatments at the fabulous spa on site.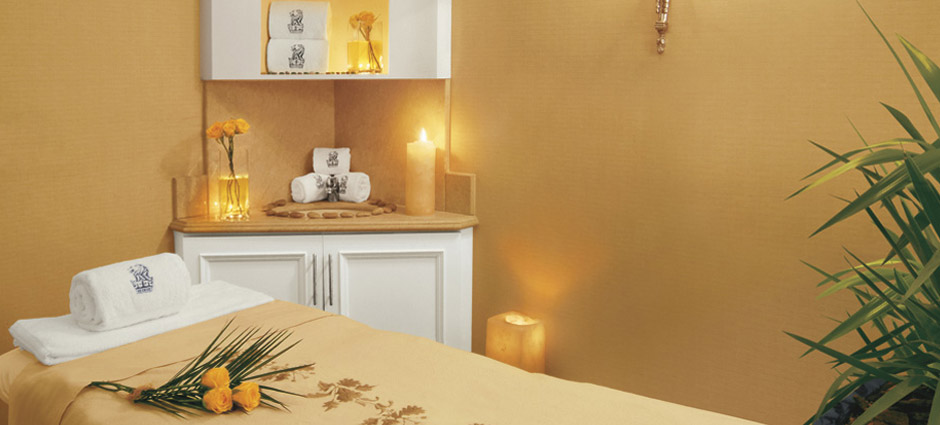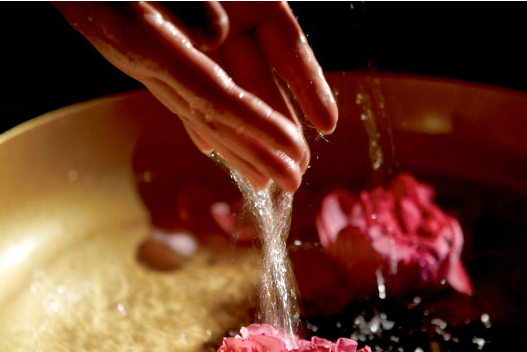 On my return the next day from the P3 Partnership outdoor planned activity at Napa Valley ( we visited three vineyards - Grgich Hills Estate, Stags Leap and Mumm Napa) and before our official dinner I opted for an aromatherapy massage at the SpaDeVie. I did not expect a lot given my innumerable experiences at world class spas around the world. However, I must confess that I enjoyed every moment of my massage as the essential oils soaked into my tired muscles and the skilful therapist gently relieved my aches and pains and with the use of fragrant oils helped restore my energy before dinner.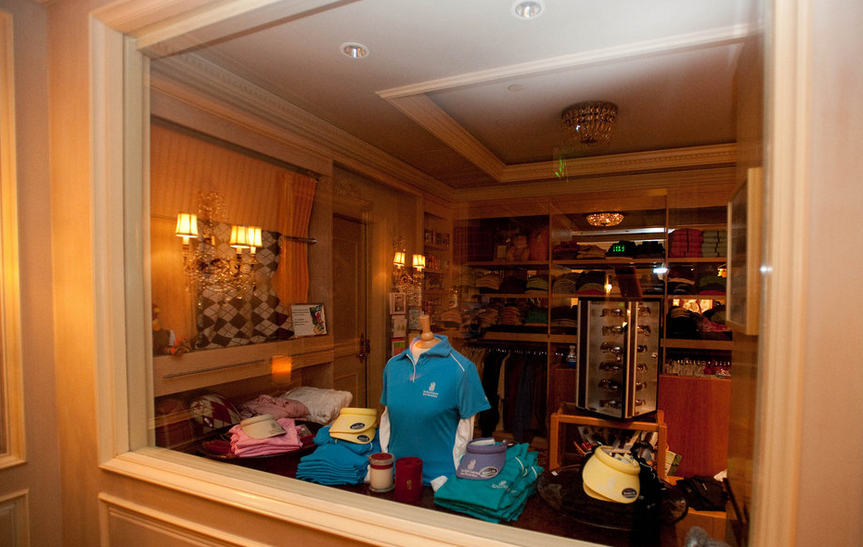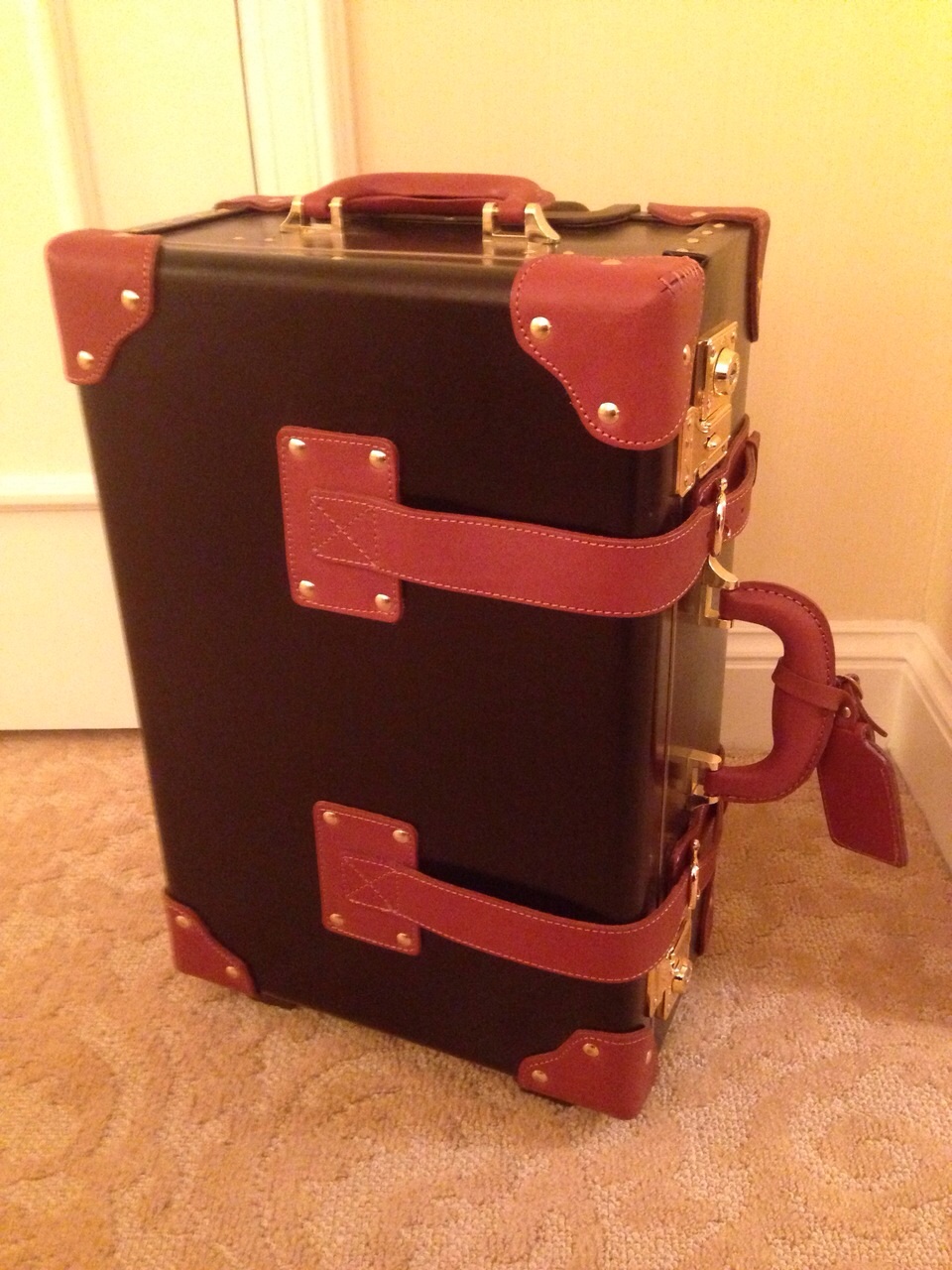 Something else I must mention is my daily walk past the well stocked Ritz Carlton shop on my way to my room. On display, were fabulous luggage pieces which caught my eye. On day one I walked in and inquired about the luggage maker. I was told that the vintage inspired luggage maker was Steamline. The bag I liked was elegant, classy and beautifully finished. I am so glad I acquired this cabin luggage piece as not only did the Virgin America hostess checking me in on my onward flight to Las Vegas love the bag, but so to did the woman at security, fellow passengers on flight and random flyers out of SF airport comment on how stunning the bag looked.
So to sum it up, the hotel is luxurious, refined and elegant and gives you ample reason to want to choose it again and again as your preferred oasis of tranquility in an otherwise busy and vibrant yet most charming and gorgeous city by the Bay. The Ritz-Carlton, San Francisco pampers it's guests and makes them feel like VIPs.