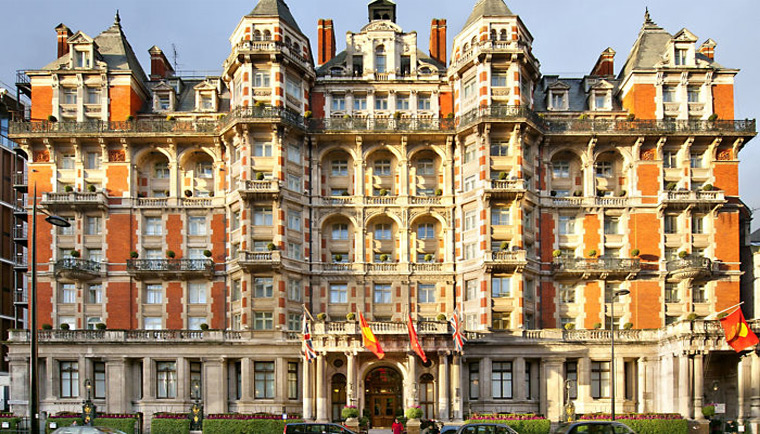 DECEMBER 27, 2016 BY SAJJID MITHA
Victorian Elegance and Luxury at the Mandarin Oriental, London
On a recent visit to London, Laveena and I chose to stay at one of the cities most celebrated and well located five-star hotels, the ever so elegant Mandarin Oriental Hyde Park. We had heard about the property from friends who spoke about how the hotel was home to some of the world's most famous restaurants and that it was located in Knightsbridge, just across the road from Harrods. As if this wasn't enough, the Mandarin Oriental overlooked the iconic Hyde Park.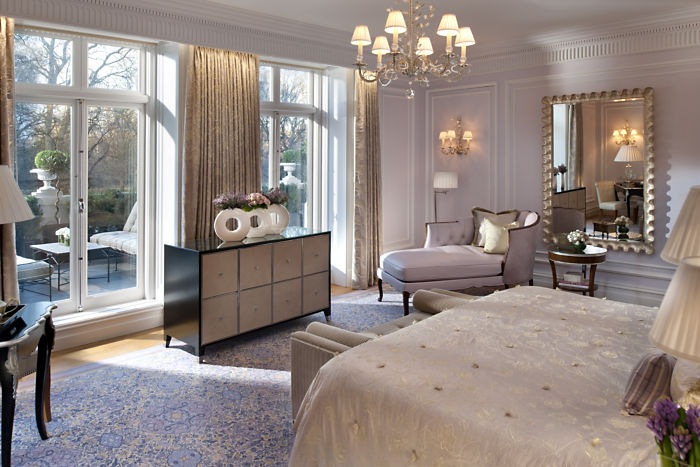 An Enchanting afternoon at 'The Tea Room' at Harrods
We were checked in by two elegant french ladies at the front desk and were shown to our suite a little after noon on a Thursday. As we walked through the door of our room, we were welcomed by a timeless decor with a distinct, Victorian flavour. A palette of golds and browns with splashes of red gave us that familiar yet appealing English feel. I was happy to see a bottle of Moet Chandon champagne chilling in our room with some delicious dark chocolates which I believe were from Harrods.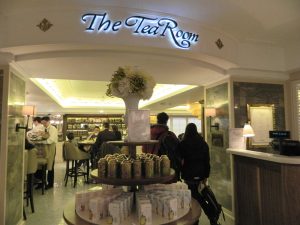 After resting briefly Laveena and I stepped out for a walk around Hyde Park. As we often do while in London, we couldn't resist a boat ride on the Serpentine, after which we returned to our hotel and got dressed as we had plans to meet friends at The Tea Room at Harrods. We loved that we were only a short walk away and we deliberately got there early so that we could walk around one of our favourite shopping places in the world. The Tea Room offers an extensive and delectable menu. I ordered a glass of champagne, the welsh rarebit sandwich and the chocolate caramel while Laveena had the coronation crab with a 22kt gold Assamese tea.
A magnificent evening at 'Dinner By Heston Blumenthal'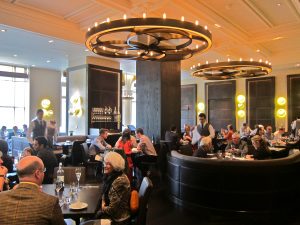 Dinner that evening was planned at the hotel. We were invited by our friends Darren and Paula and the venue was 'Dinner by Heston Blumenthal'. Joining us was another dear friend Gideon Osen whose wife Joanne was away in the US on vacation with their daughters. We were shown to our table and the charming young lady waiting on us said that Heston's menu offered us   dishes inspired by Britain's historic gastronomic past with recipes dating as far back as the 16th century. Adapted for the modern palate, these dishes include forgotten classics such as spiced pigeon with ale and artichokes and tipsy cake made with spit roast pineapple. Darren recommended we try the meat fruit, the chicken liver parfait cleverly disguised as a mandarin orange and served with grilled bread. Laveena had the earl grey tea cured salmon which was served with lemon salad, wood sorrel & exmoor caviar. Fo her entre'e Laveena chose the roast sea bass with mussel & seaweed, salmon roe & sea rosemary while I had the powdered duck breast with braised & grilled red cabbage with spiced umbles & pickled cherries. The food was outstanding, the wine Gideon chose was well selected and our company for the evening was beyond perfect.
The Mousetrap by Agatha Christie, The Longest Running Show in The World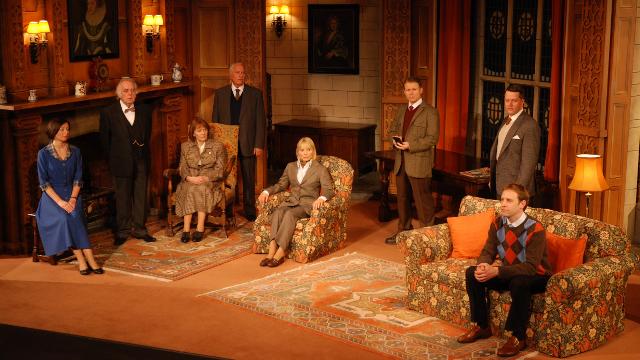 Early the next morning we were up for breakfast and chose to sit out on the verandah overlooking Hyde Park. A few of the early morning walkers smiled and waved at us as we planned our day out in London. We had matinee tickets for Agatha Christie's play The Mouse Trap. It was playing at the St Martin's Theatre. Located in the West End, the theater has staged the production of The Mousetrap since March 1974, making it the longest continuous run of any show in the world. We decided to walk around Covent Garden for a while, before watching the play. At the end of a memorable performance, the talented actors of this stupendous production made the audience promise not to reveal the identity of the murderer.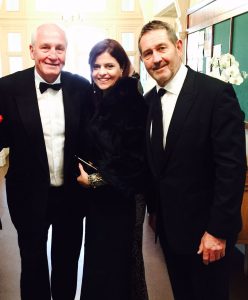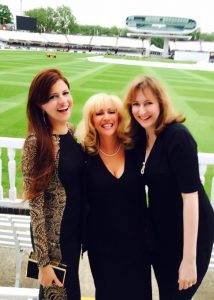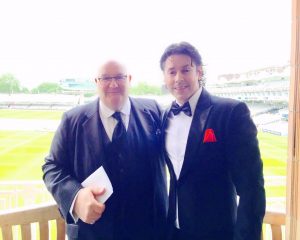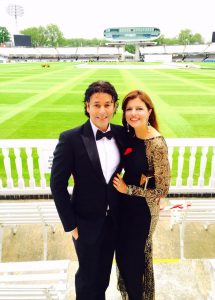 Post the play we returned to the hotel to rest as we had an invite to dine with Graham Gooch in the Long Room at Lords. Darren and Paula Burney support Mr. Gooch's charity and we were thrilled to be invited to this prestigious black tie event. We got there in time for a tour of Lords, personally conducted by Graham and another well-known English cricketer, Mr. John Emburey. The tour was followed by a champagne cocktail by the magnificent lawns at Lords after which we had dinner in the Long Room.
We had planned to spend the next morning at the spa and started of with a caviar salt scrub which was followed by a detoxifying body warp and an aroma shell essence massage. Completely relaxed after the customised facial massage, we both ate a light lunch at Bar Boulud, the French Style bistro at the Mandarin Oriental London and then headed out to shop at Oxford, Bond and Regents street. We had plans to meet friends later that evening and had only a few hours to indulge in some serious retail therapy. But shop we did and as we all know, London never disappoints, we returned to our beautiful hotel by 6 pm that evening, ready for a night out in town.
The Mandarin Oriental Hyde Park, A Must-Visit 5-Star Hideaway in London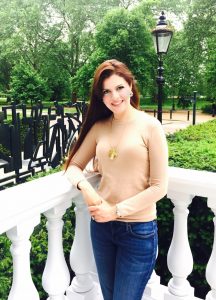 The Mandarin Oriental Hyde park, London truly enjoys a prime location in the city. Adjacent to the city's most loved Royal park and with many famous attractions just a short walking distance away, we cannot think of a better five-star property to choose when we visit this city next. I must remember however to reserve tickets for a concert at the Royal Albert Hall which again is only minutes away from this fabulous hotel which is known to have hosted royalty, celebrities and many high-profile socialites over the years.
---
Mandarin Oriental Hyde Park (London)
---
• Location:
Google Maps
• Address: 66 Knightsbridge, London SW1X 7LA, UK • Hotel website:
Mandarin Oriental Hyde Park
---
Our Rating
---
Location: 9/10
Food and Cuisine: 9/10
Design: 8/10
Rooms: 8/10
Service: 9/10
Overall experience: 8/10
---
Articles you May Love To Read
---
THE MANDARIN ORIENTAL GENEVA
---
MANDARIN ORIENTAL PRAGUE
---
Follow me on
Facebook
,
Instagram
and  
Twitter
 for some amazing travel posts
---