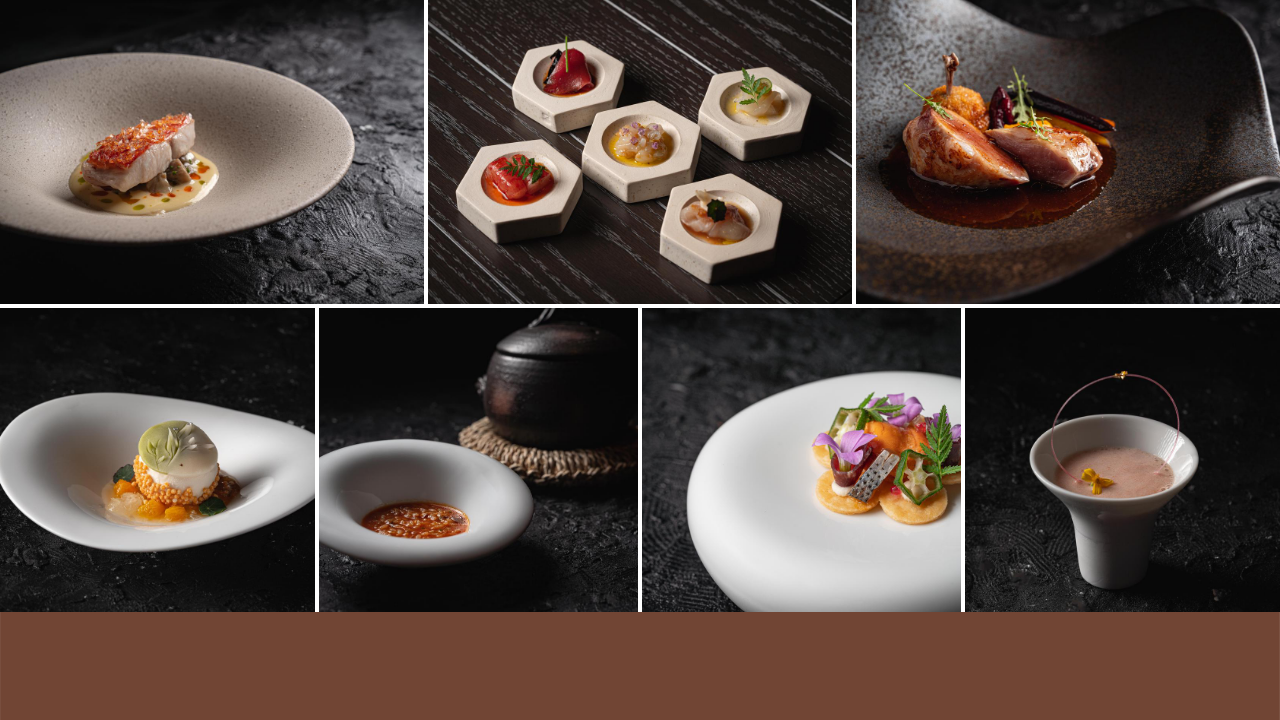 AUGUST 06, 2020 BY SAJJID MITHA
ANDŌ CHEF AGUSTIN FERRANDO BALBI'S FIRST RESTAURANT OPENS
Hong Kong SAR, Greater China, 13 July 2020 - Chef Agustin Ferrando Balbi's first restaurant Andō has officially opened its doors. Situated on 1F Somptueux Central, 52 Wellington Street, the highly-anticipated 34-seater restaurant was launched in partnership with JIA Group, the Hong Kong-based hospitality firm founded by Yenn Wong.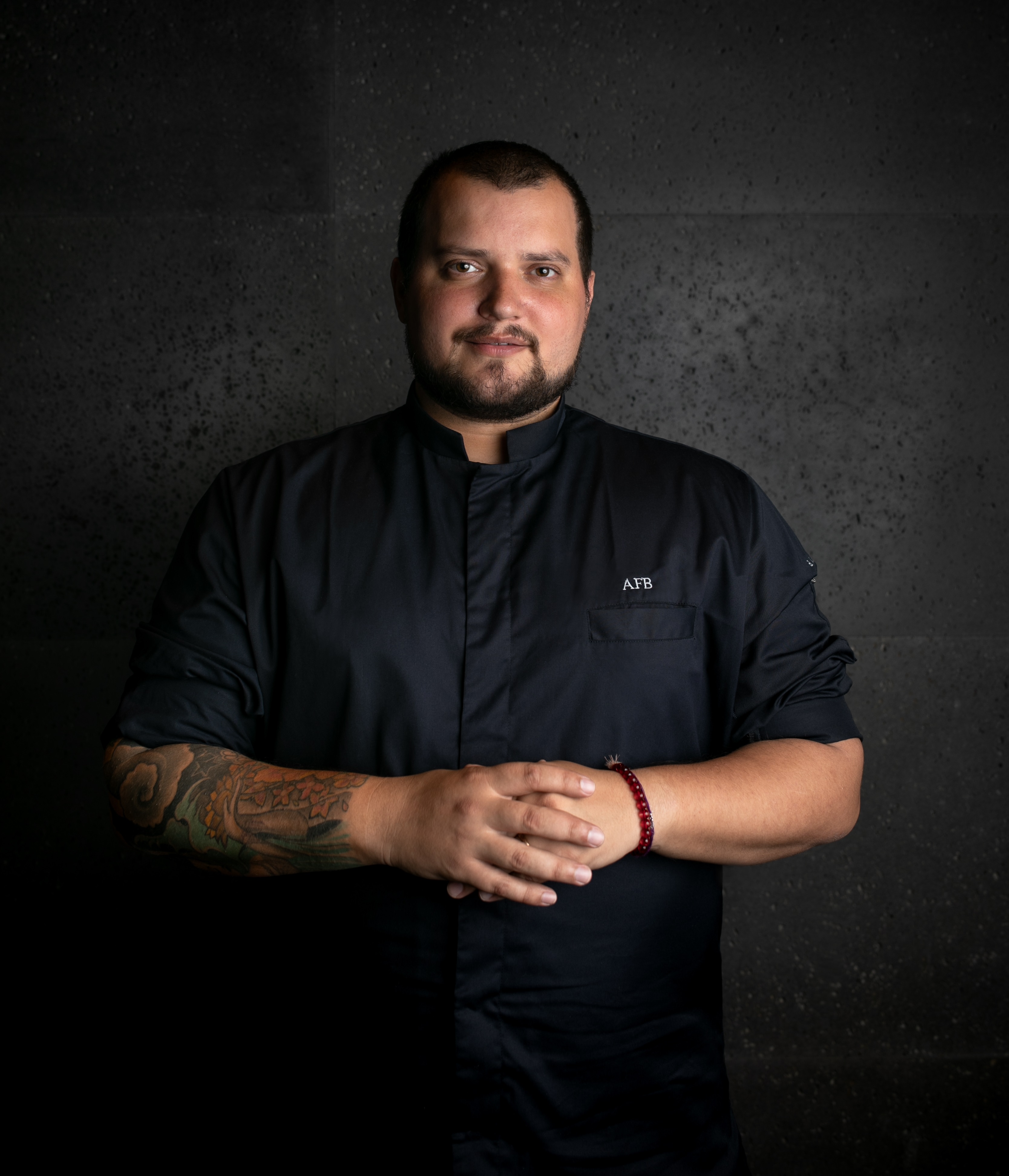 For Argentine chef Agustin Ferrando Balbi, Andō is very personal. Derived from his Latin surname Ferrando, Andō in Japanese also connotes a sense of contentment, while in Spanish, it is the equivalent of '-ing,' the verb participle to describe the act of doing in the present.
Such complexity and multiplicity in meanings at the heart of the Agustin's cuisine, one that nods at his ancestral roots in Italy and Spain, while gazing at the land that shaped his craft – Japan. But the journey that shaped his culinary ethos doesn't stop there. Andō's modern tasting menus sets off in search of uncharted flavour combinations, accentuated with the finest produce sourced from Japan, Spain and Italy, by boutique purveyors and producers who share Agustin's fervent respect for seasonality and heritage.
Every dish is deeply storied and grounded in a precious memory; signature dishes include: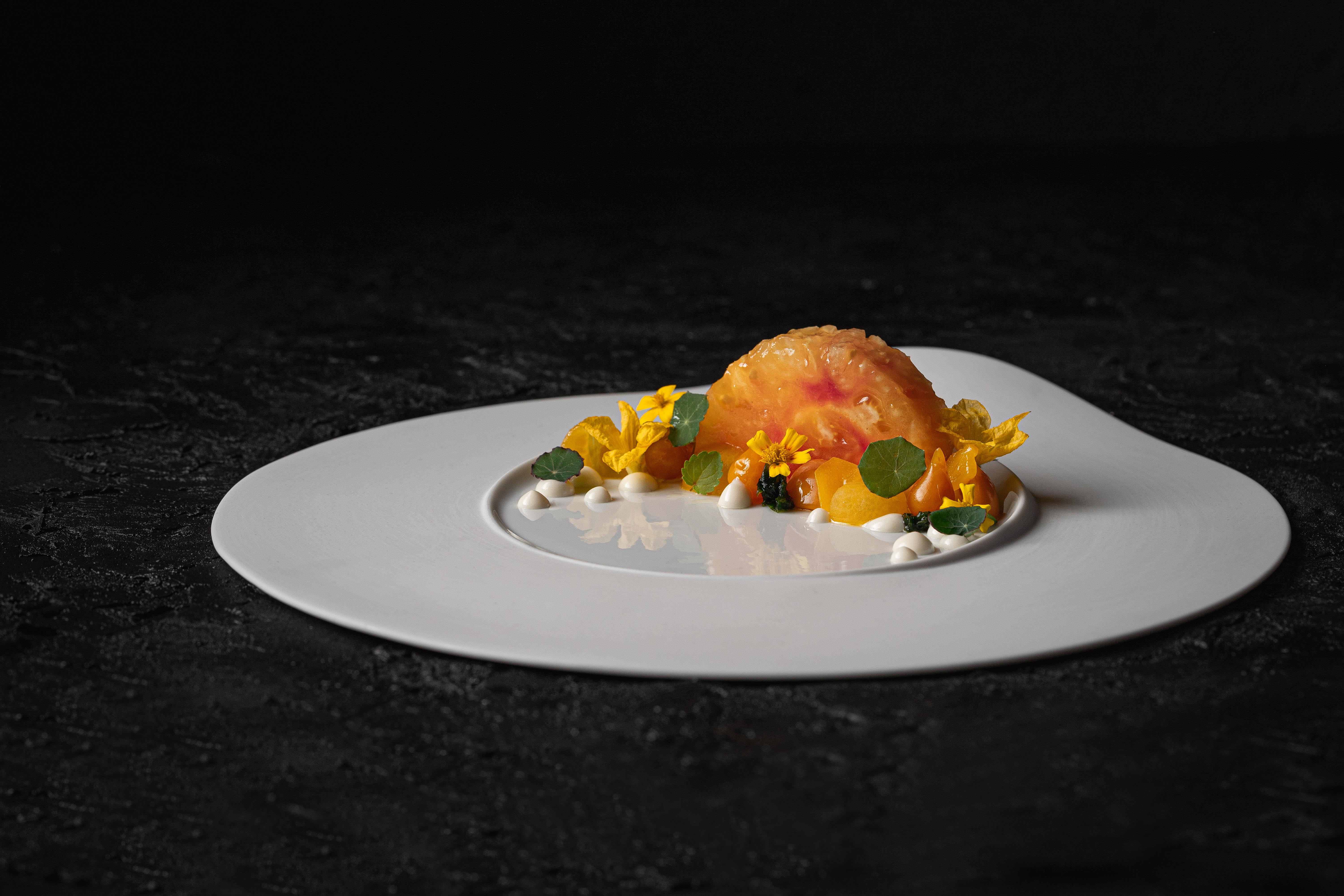 TODO DIFERENTE (All Different) - A play on colour and expectations, Agustin's defiantly yellow starter subverts the perception that tomatoes are typically red. The seasonal summery starter offers a smorgasbord of textures and flavours, wittily juxtaposed by its monochromatic palette. The natural sweetness and umami of the yellow pineapple tomato slices are enhanced with sea salt and shio kombu-infused extra virgin olive oil and complemented with dollops of Japanese tofu and burrata cream, bright acidity from fresh physalis, and fine slices of Japanese mango brushed with ponzu. A sauce made with yellow tomato and clam jus brings together the contrasting flavours.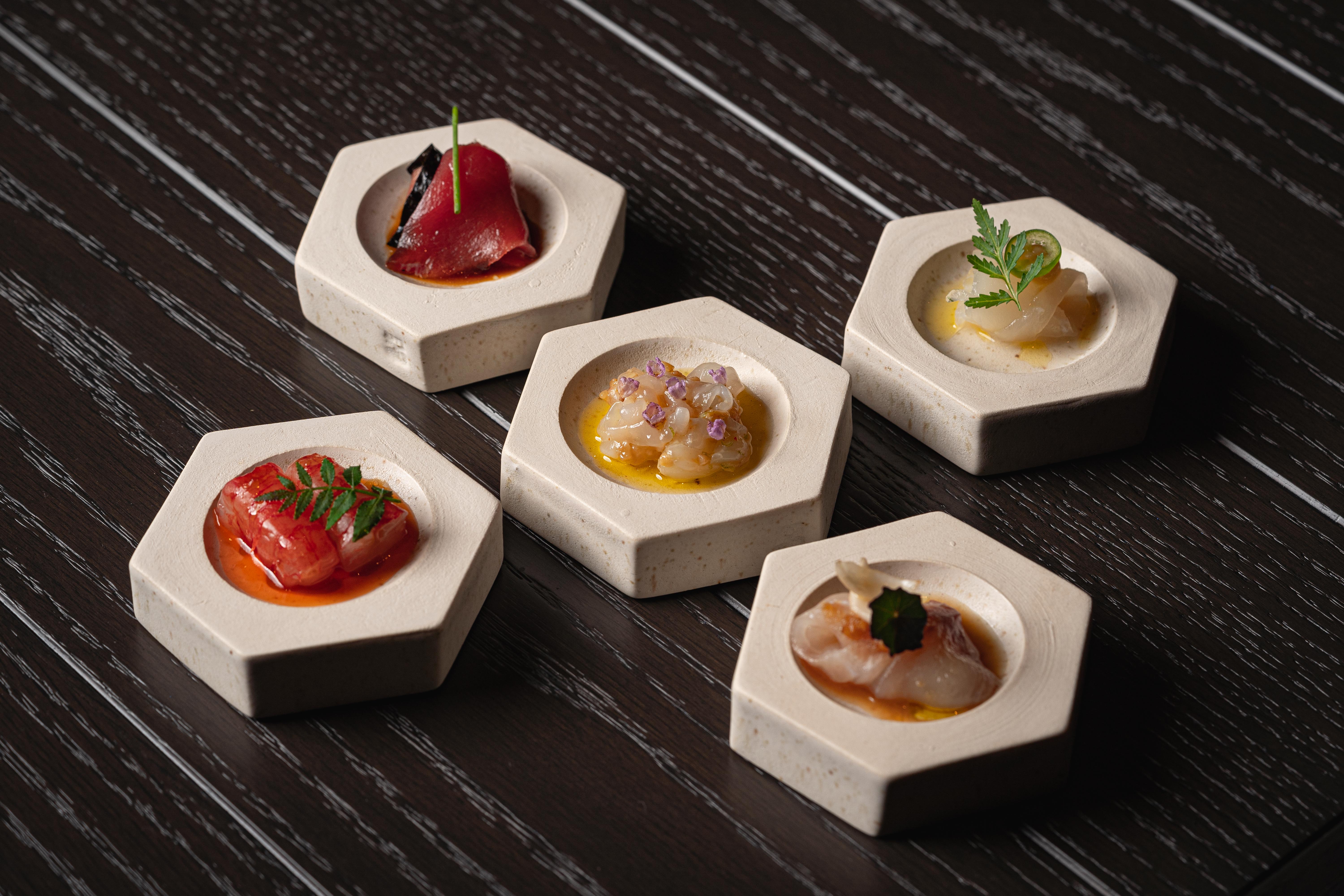 PARTIR (Departure) – At the age of 24, Agustin left home for Japan to learn how to treat and cook seafood, marking an important milestone in his culinary journey. An expression of his learnings from Japan, PARTIR is a seasonal selection of sashimi prepared using the ikejime method with each fish thoughtfully paired with accompaniments to highlight its distinct characteristics. Yari ika (spear squid) is paired with akegarashi, a savoury yet spicy koji-based condiment; gamba roja is seasoned with an ebi oil made from the heads of the Spanish red prawns roasted with sudachi skin; hirame (flounder) is complemented with garlic purée and green chili pepper; tai (sea bream) with glazed shallots and lily bulb broth; and akami (the leaner part of tuna) finished with smoked soy sauce from Kyoto and wasabi.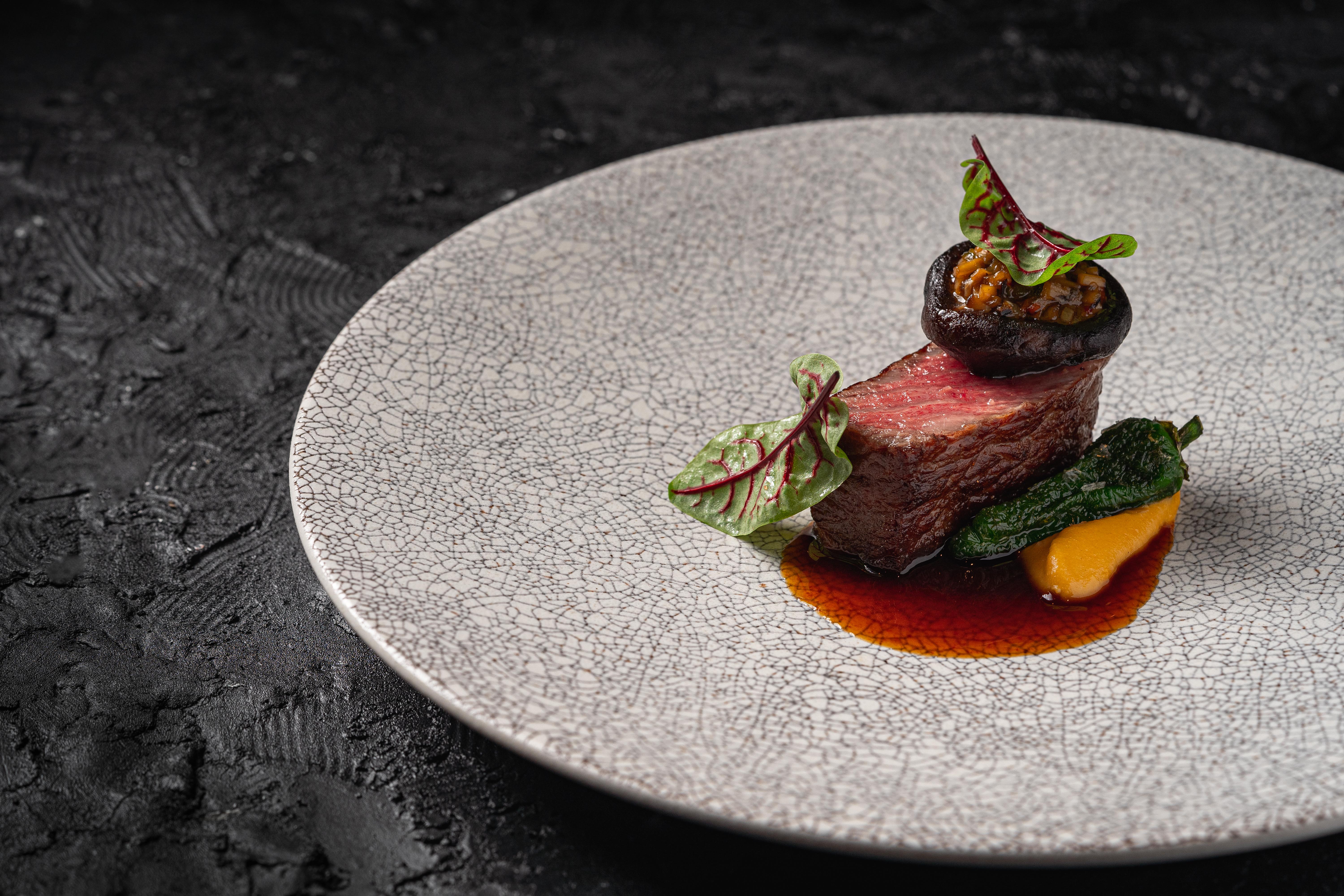 RISAS DEL JARDIN (Garden's Laugh) – As a child, Agustin often spent Sundays having asados (grilled meats) in the back garden with his family and friends. RISAS DEL JARDIN is a nod to Argentina's predilection for grilled meats, elevated with Agustin's training in Japan. A5 Kumamoto wagyu is grilled over charcoal then brushed with beef jus and ponzu, and served alongside a purée of corn, bacon and togarashi, charred shishito peppers, and a stuffed shiitake mushroom with a sofrito filling of mushroom feet, zucchini and kombu. Rounding out the dish is a sauce made from beef bones and roasted pequillo peppers. Andō has the prestigious honour of being the only Kumamoto wagyu ambassador in Hong Kong.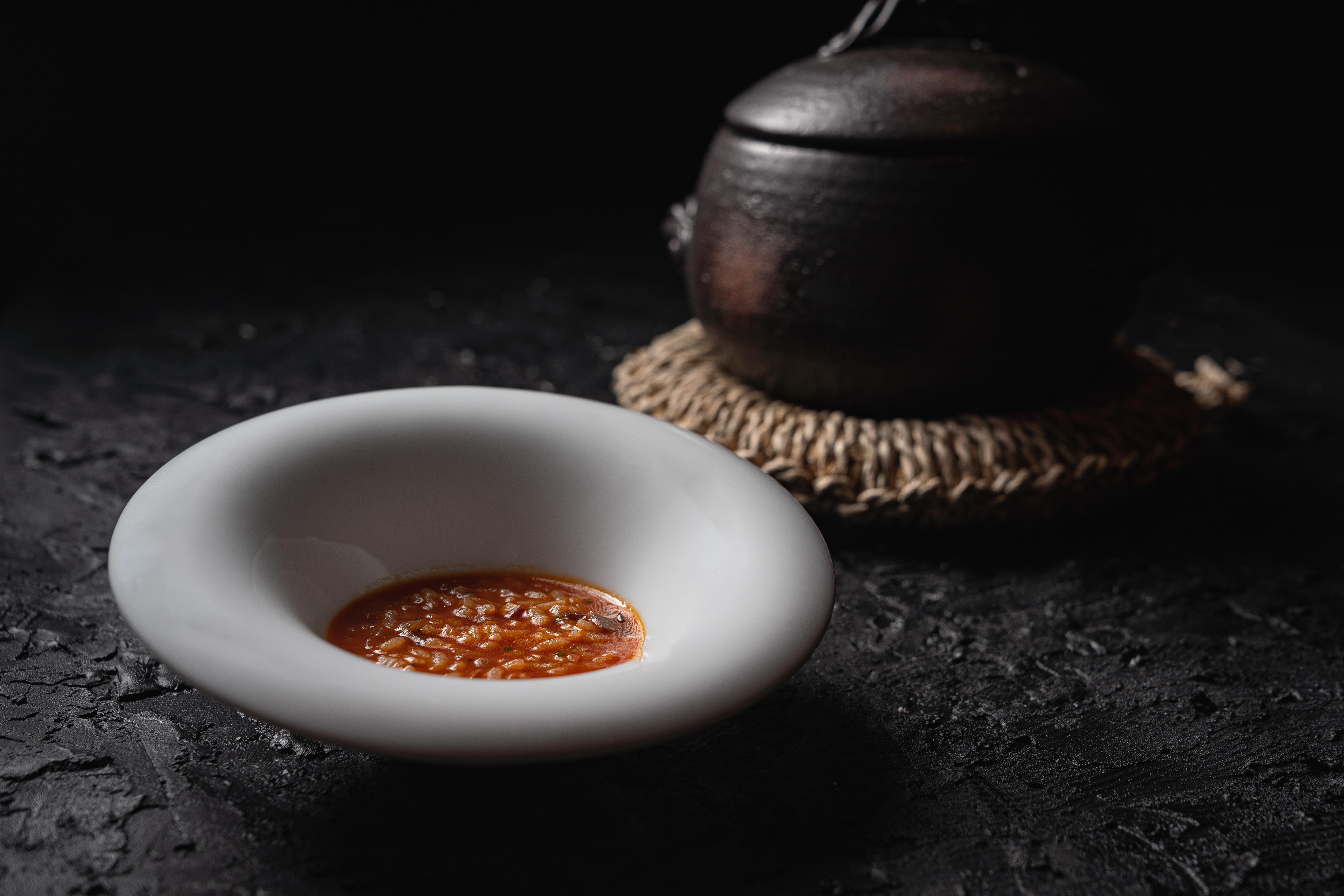 SIN LOLA (Without Lola) - Caldoso rice is cooked in three stocks - chicken and chorizo, clam, and abalone – with mirin, soy sauce, sake and dashi, simmering over low heat for eight hours. The chorizo made with pimentón de la Vera, lends a spicy smokiness to the comforting dish. SIN LOLA is a loving tribute to Agustin's late Spanish grandmother, Lola, who often made this for lunch after chool and who inspired him to pursue his culinary career.
A LOS DOS NOS GUSTABA (We Both Loved It) – Fusing the traditional Japanese art of wagashi with nostalgia, this dessert features a puffed rice-studded shiroan (white bean paste typically used in wagashi) veil wrapped around sesame ice cream with a yuzu caramel core, nestled on a bed of yuzu and shochu jelly and fresh oranges. The dessert is a wink at Agustin's grandmother's beloved tree which Agustin loved to use as target practice for soccer.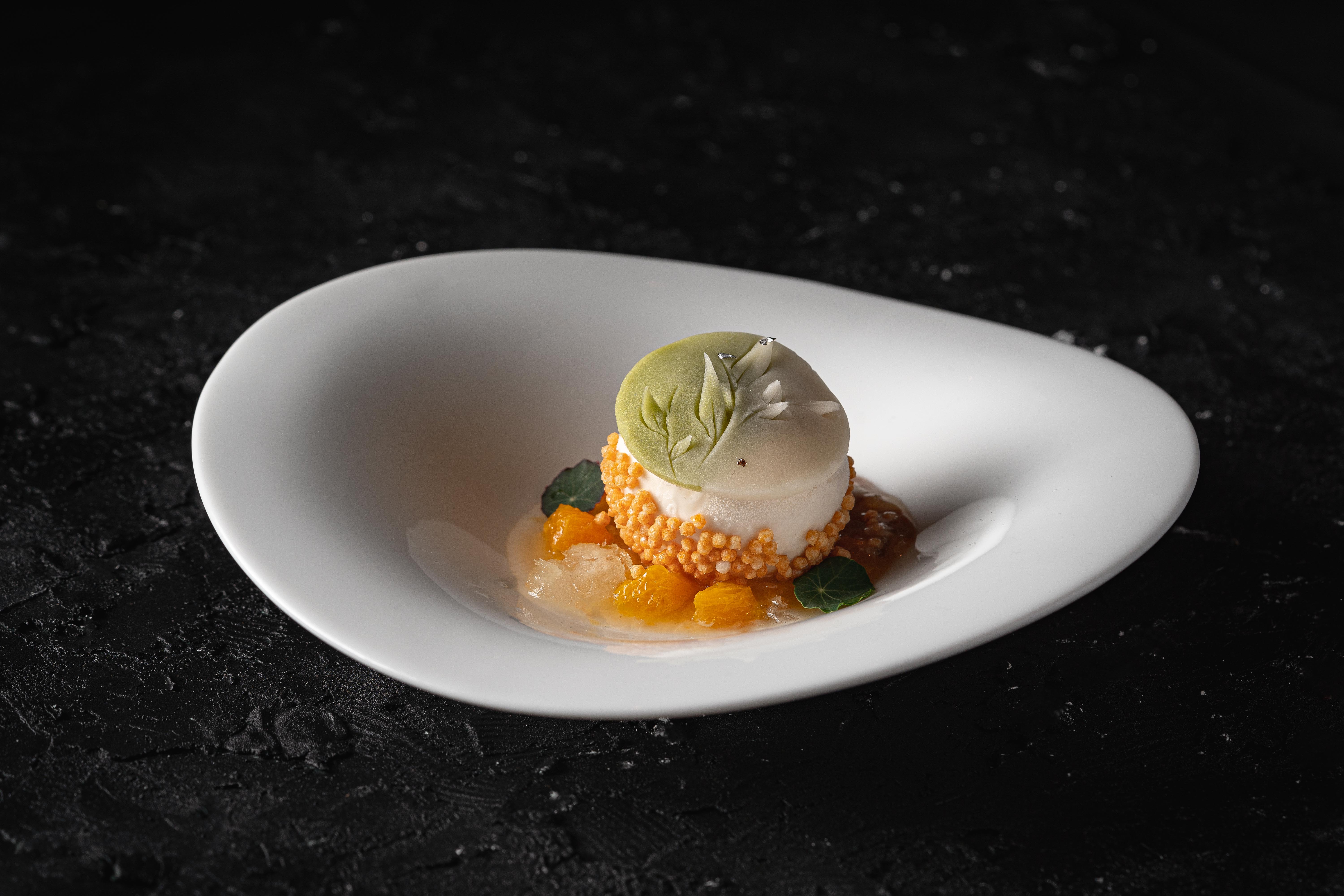 Andō is open for lunch Tuesday to Saturday from 12 to 2.30pm (last seating), and dinner Monday to Saturday 6 to 9pm (last seating). For lunch, the menu Presentacion is priced at HK$588 and the menu Experiencia at HK$888. For dinner, the menu Presentacion is available at HK$1288 and the menu Experiencia at HK$1,688. Bookings can be made here or by emailing info@andohk.com.
Articles you May Love To Read
---
---
---

Follow me on Facebook , Instagram and Twitter for some amazing travel posts