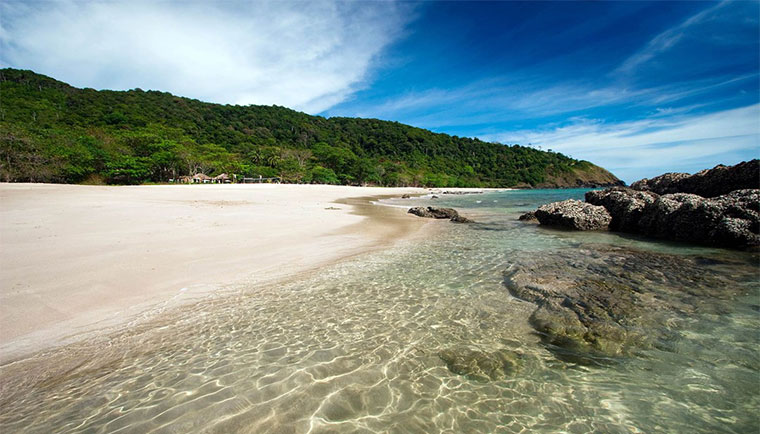 JANUARY 13, 2015 BY SAJJID MITHA
New Years Fun at The Houben, Koh Lanta
We spent New Years at Ko Lanta, a large island in Southern Thailand which has coral rimmed sandy white beaches, a fabulous coastline dotted with over 70 small islands, blue waters and miles of green virgin forests and hills. Unlike the more famous Koh Phi Phi, Ko Lanta is relatively less known to tourists. After spending Christmas in Bangkok, Laveena and I, along with our dear friends from Germany, Lydia and Oliver Kirchel, flew to Koh Lanta to celebrate New Years eve.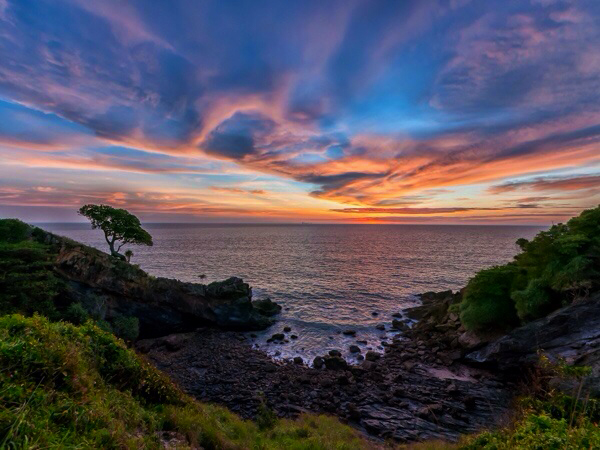 To get to Ko Lanta, you must fly to Krabi or Phuket. We chose to fly to Krabi, where the hotel we had chosen to stay at, had organised a mini van to pick us up. An hours long drive later, we reached the pier where a speed boat waited to take us to Ko Lanta. After loading our bags onto the speedboat, the captain revved up the engines and within seconds we were racing toward our destination at an exhilarating high speed. The boat bounced and pounded as it dropped between the white surf and occasionally we could feel the wind carry drops of cold sea water and gently lash our faces with an inviting spray. The girls squealed delightfully and were clearly excited about the beach holiday that lay ahead. As we reached Ko Lanta, the sun was setting and we noticed that this was no ordinary sunset. The colours in the sky were a magnificent mix of orange and red, with unusual shades of clear blues and greys. Together it made for quite a spectacular sight, convincing us to catch every sunset while on the island.
Unsure as to how far our hotel was from the pier, we were asked to climb onto the back of a truck which has two rows of passenger seats in a covered overhead back cabin. These are common on islands across Thailand. You simply hail them down and hop onto the back with a bunch of strangers, who often end up striking up friendly holiday conversations with you. The trucks are easy to find and cheap to get around. Since our hotel had pre-booked our transportation, the truck did not stop to pick up others and drove us directly to our hotel.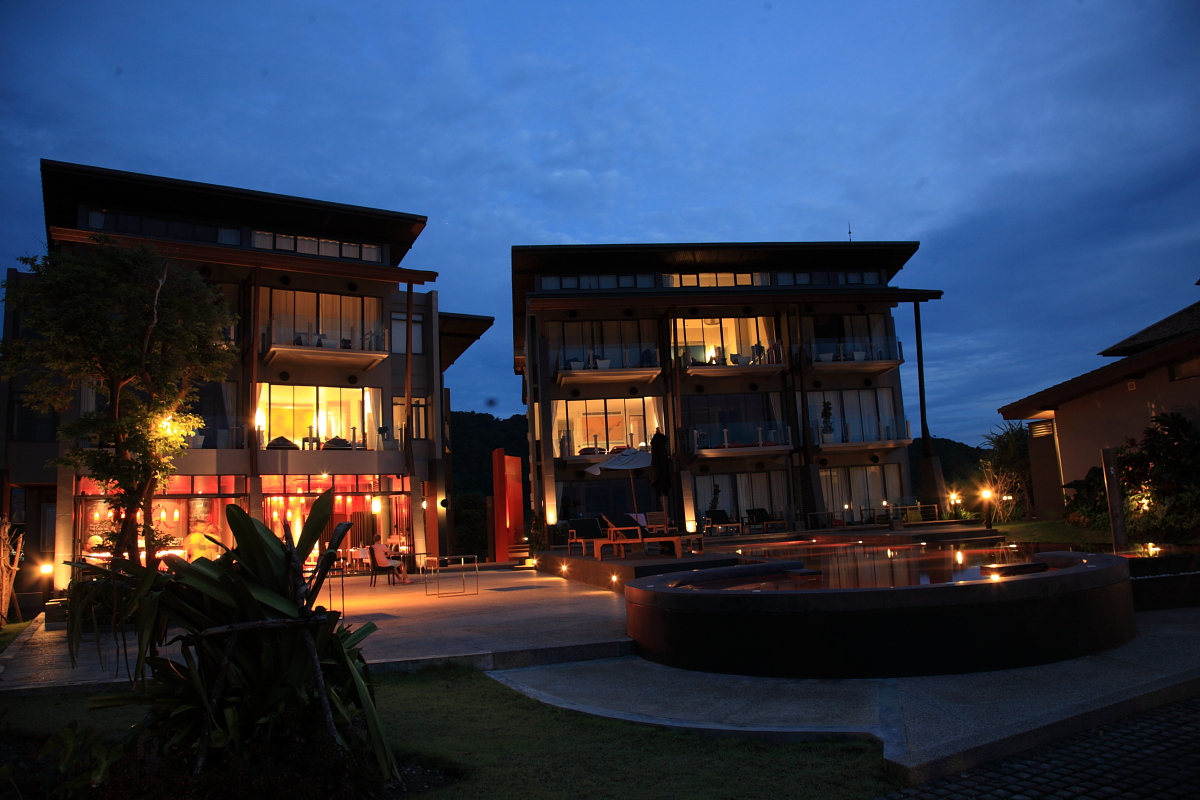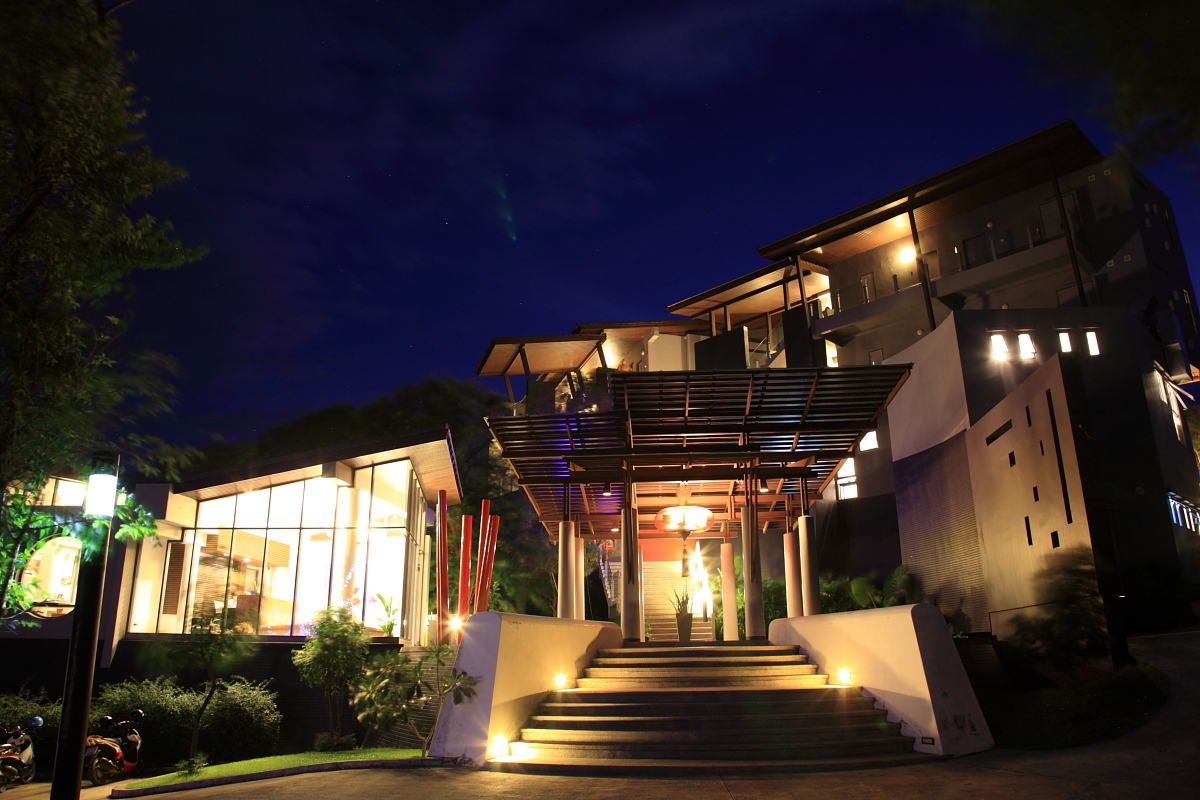 We reached The Houben, our home for the next four nights, two hours after leaving the airport at Krabi. The moment the pick up came to a halt at the base of the hotel steps, a sprightly young blonde girl, enthusiastically raced up to welcome us. She even reached out for our heavy bags, which of course we didn't allow her to carry, even though she insisted. She directed us to the reception, where she checked us in. She even showed us to our rooms, instantly bringing to mind, happy memories of John Cleese in 'Faulty Towers'. The young bubbly girl introduced herself as Shana. When I asked her her second name, she simply said, " just call me Shana". I was told that the hotel belonged to a Belgian family and I couldn't help but think, that maybe this young girl was the daughter of the owner.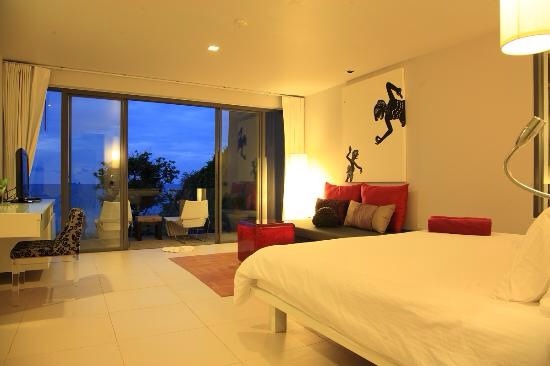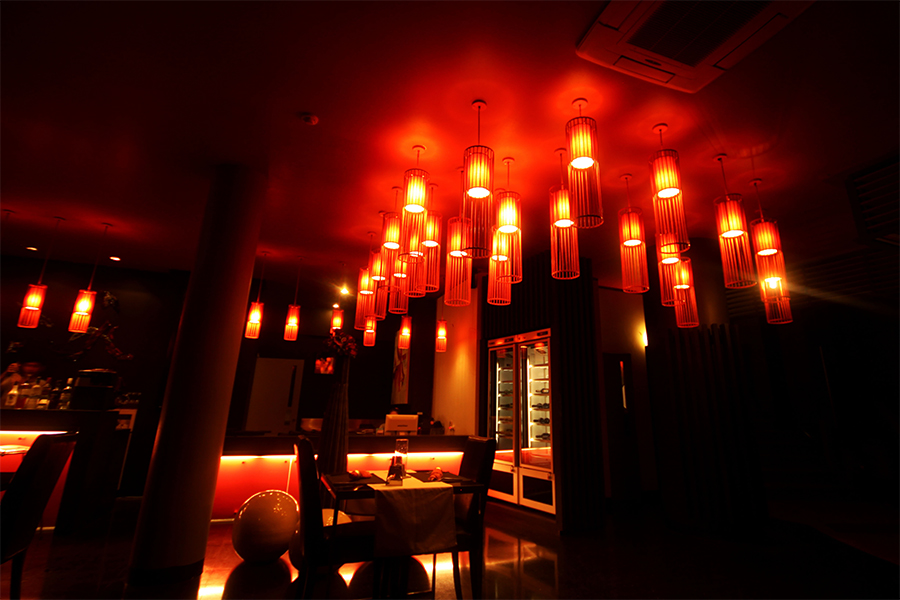 Our room was spacious and very well done up in a modern minimalistic style with a touch of Thai. The colours were mainly whites and greys with the odd splash of red in the form of throw pillows on the sofa and a red acrylic coffee table. From our bed, we had unrestricted views of the Andaman sea, although since the sun had set, all we could see was an expanse of darkness. An open bathroom concept with a shower and Jacuzzi overlooking the Andaman Sea was also exciting. Our room had a massive attached verandah which brought us even closer to the ocean. Laveena and I quickly showered and rushed down for dinner as we were hungry. Oliver and Lydia turned in for the night early as they were exhausted and preferred to skip dinner that evening. At the 'Red Alert' restaurant at the hotel that evening we ordered Thai. The usual, Tom Yum Goong, Green Curry with chicken, Steamed rice and Pad Thai. The lady who served us said that at The Houben they sourced their organic rice directly from a small nearby village and the fruit and vegetables were selected from a local organic farm. The combination she assured us would offer a taste of immense freshness and would promote the feeling of good health as we enjoyed each bite of our meal. She set the standard pretty high for her chefs with all the promise. Now that the meal was to be healthy, I felt like a Mai Tai. Especially since I was getting that feeling of being on a holiday island. Shana stepped up and offered to shake me up the cocktail and said that since it was happy hour, I would get two Mai Tais instead of one. I looked at my watch and said that it was past 8 pm and that happy hour according to the sign, ended at 7:15pm. She said that she would bend the rules for me. I looked and her and said, " you are related to the owner aren't you." Only to be told by this amazingly energetic young girl, that she merely worked here. And in her fluent Thai she called after the lady at the kitchen to cook up some Chicken Satay as a complimentary starter. I later asked Shana what she was doing for New years and she said in her distinct Belgian accent, "working". I said, " do you not take the day off on New Years eve?" She put an imaginary gun to her temple and said with a bright playful smile, " my boss will shoot me." After downing two Mai Tai's and wolfing down the delicious and authentic Thai food, we were ready for bed.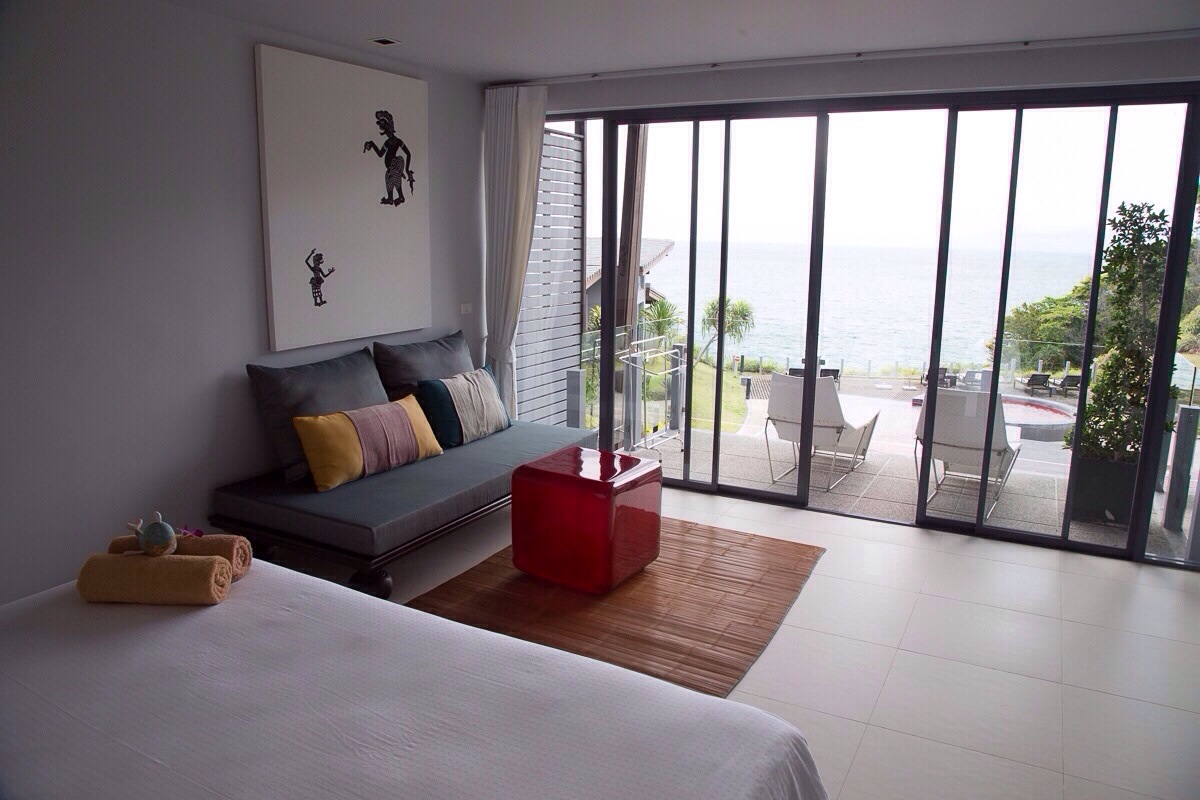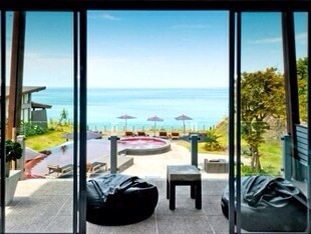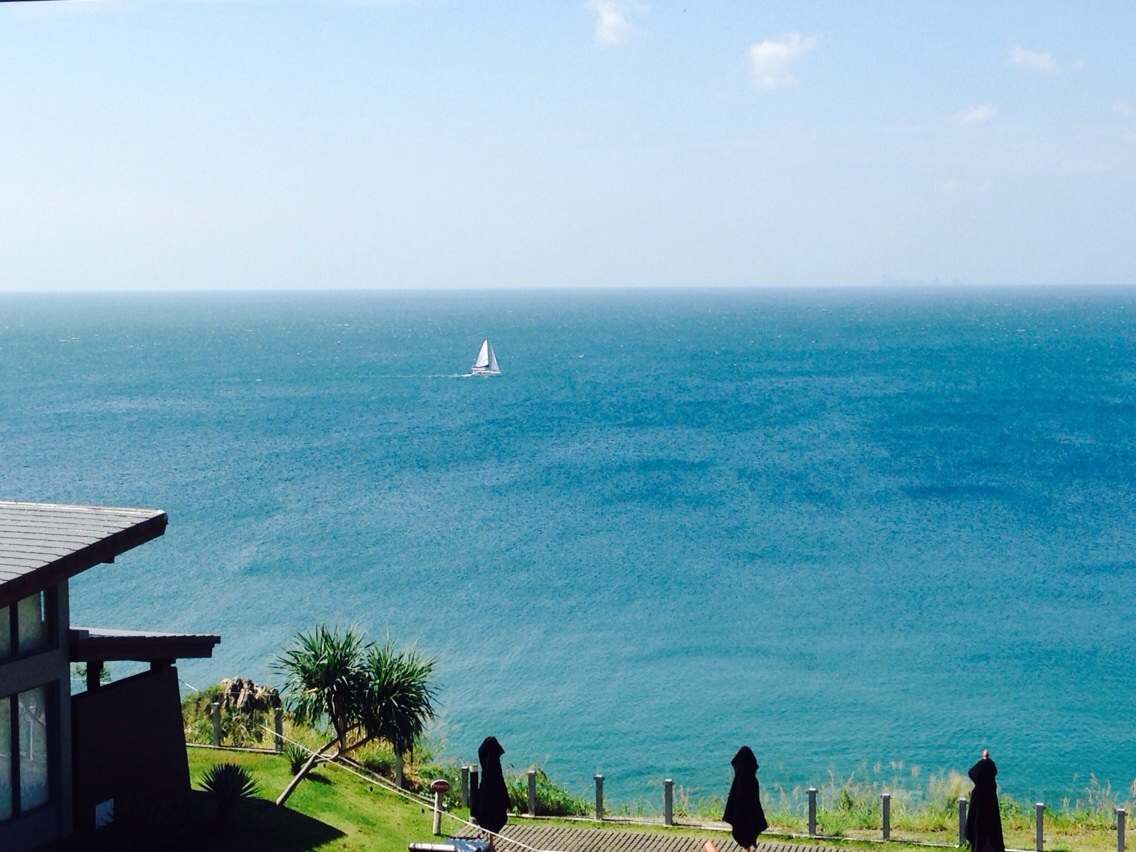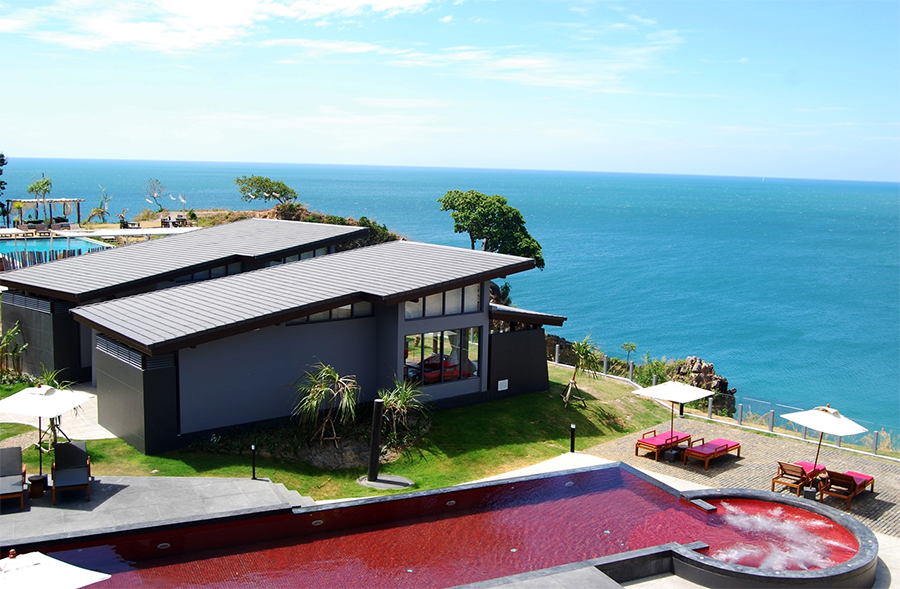 We retired to our room that evening, bone tired after the long journey comprising of a taxi, airplane, minivan, speedboat and pick up truck ride. But we slept well. Very, very well. The next morning when I drew the curtains, my jaws dropped. From the bed Laveena looked out at the breathtakingly beautiful blueness of the vast ocean and gasped in awe. We both went out onto the verandah and gleefully soaked in the beauty of the stunning Andaman sea. Out in the distance I could see a long tail boat sputtering past a majestic sail boat, with it's sublime white sails gleaming in the early morning sunlight. From our verandah we could also see the signature red pool of the Houben. We were warned by a few reviews on trip advisor that the colour of the pool takes some getting used to. It is disconcerting and almost macabre at first, but before long you almost begin to enjoy the uniqueness of the red colour which is strangely inviting. Not wanting to waste a moment, we showered and rushed for breakfast where we met up with Oliver and Lydia. The plan for the day was charted out over some steaming hot coffee, Tahi herbal tea, juices, scrumptious muffins, croissants, freshly made waffles and pancakes, made to order eggs with cheddar cheese, cooked salmon and asparagus, a plate of mixed local fruits and a choice of cereals. We decided that we would head out for an hour long body massage which would be followed by an afternoon cocktail at the 'Why Not' bar at Kantiang Bay, just a short walk downhill from the Houben.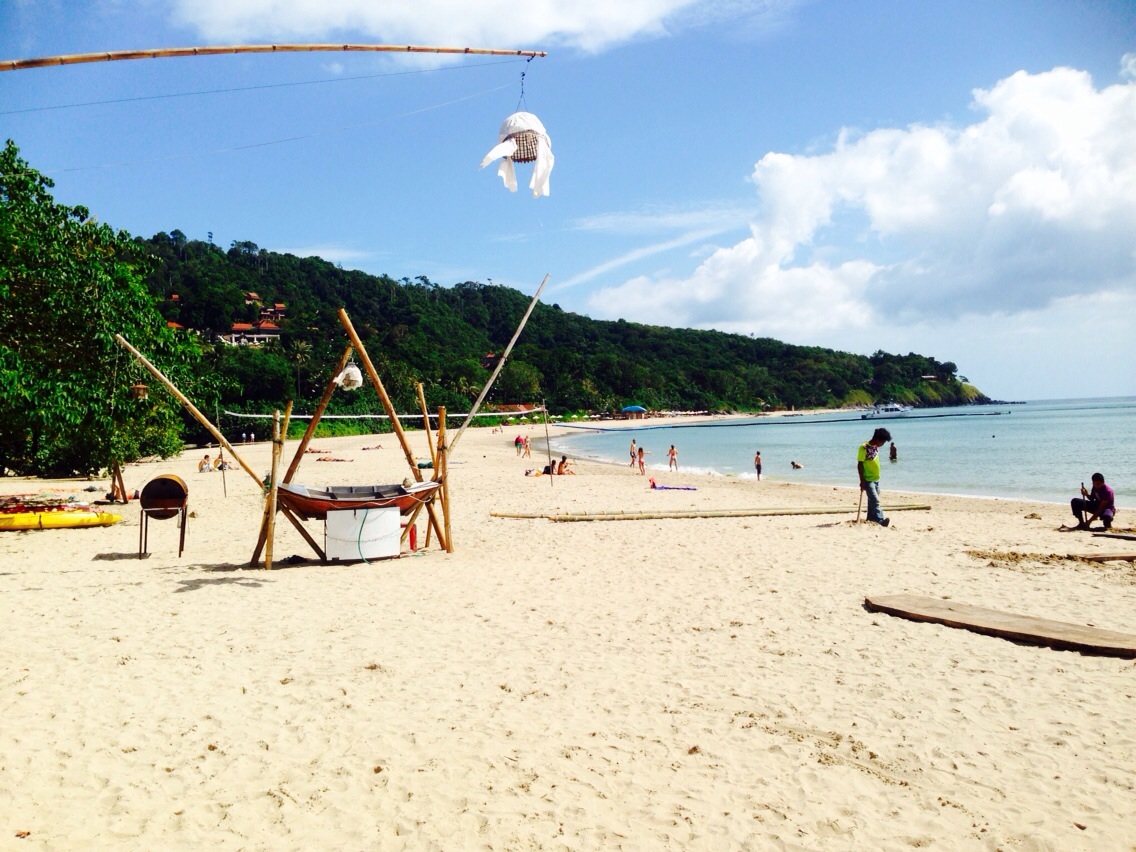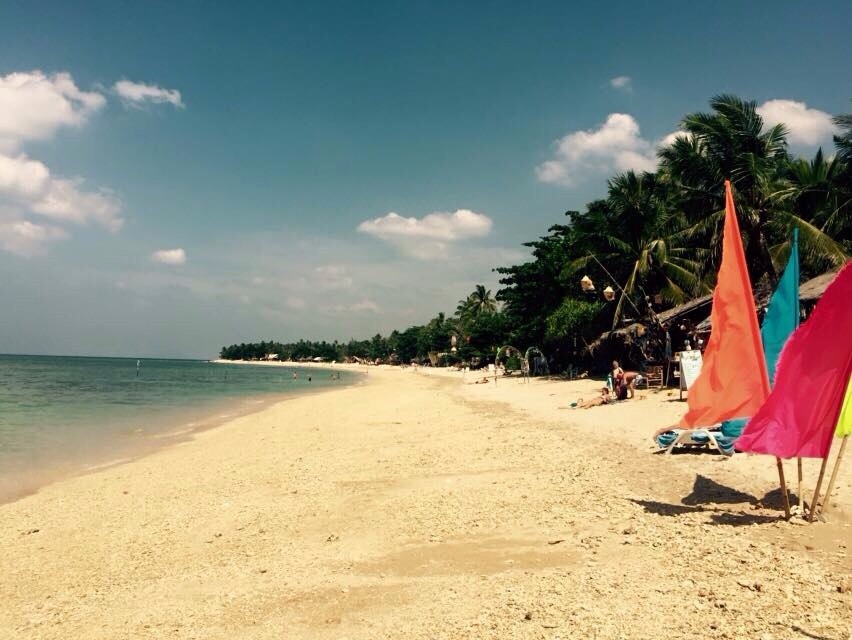 After our massage we headed to the the bay. We were greeted by a kilometre of white sand beach, a handful of sun bathers, crystal clear Andaman sea water, a volley ball net with a few bronzed bodied tourists enjoying a game, squeals of laughter from happy children and their parents splashing around in the azure blue water, a family snorkelling not far from the shoreline and a handful of bars and resorts dotting the beach, all of this set against a backdrop of a tropical rainforest reaching up into the hillside. From where we were, we could see the five-star luxury Pimalai Resort, nestled into the side of the hill. After spending a lazy but fun afternoon on the beach we trudged our behinds back to The Houben.
The Houben is the result of one man's immense love for his daughter. Walter Houben's young, 19 year old daughter travelled to Thailand on holiday and fell so in love with the country, it's culture and it's people that she told her wealthy Belgian dad that she never wanted to leave. Not wanting to disappoint his daughter, Walter Houben had an idea. He would set up a hotel for his daughter to run. So he scouted for the perfect location and chanced upon this miracle piece of land in Ko Lanta. It is here, on this hill top, graciously perched above the crystal clear blue waters of the Andaman Sea, that The Houben is located. Walter built this boutique marvel for his most humble, incredibly energetic and immensely charming and hard working young girl, Shana. Yes indeed. The very same young lady who denied being the owner's daughter was indeed the humble girl who was the architect of her marvellous dream. She is now 25 and has been in charge of this fabulous adult friendly hotel which does not permit children below the age of 12. This in an effort to protect the peace and tranquility of the place. It has 15 rooms, each with a spectacular sea view. Two of these are stand alone villas located close to the cliff's edge. Although meals at the hotel are delicious, there is only one restaurant. So we as a group of four, preferred the short walk down the hill to the beach shacks, where we feasted on pure authentic and delicious Thai food.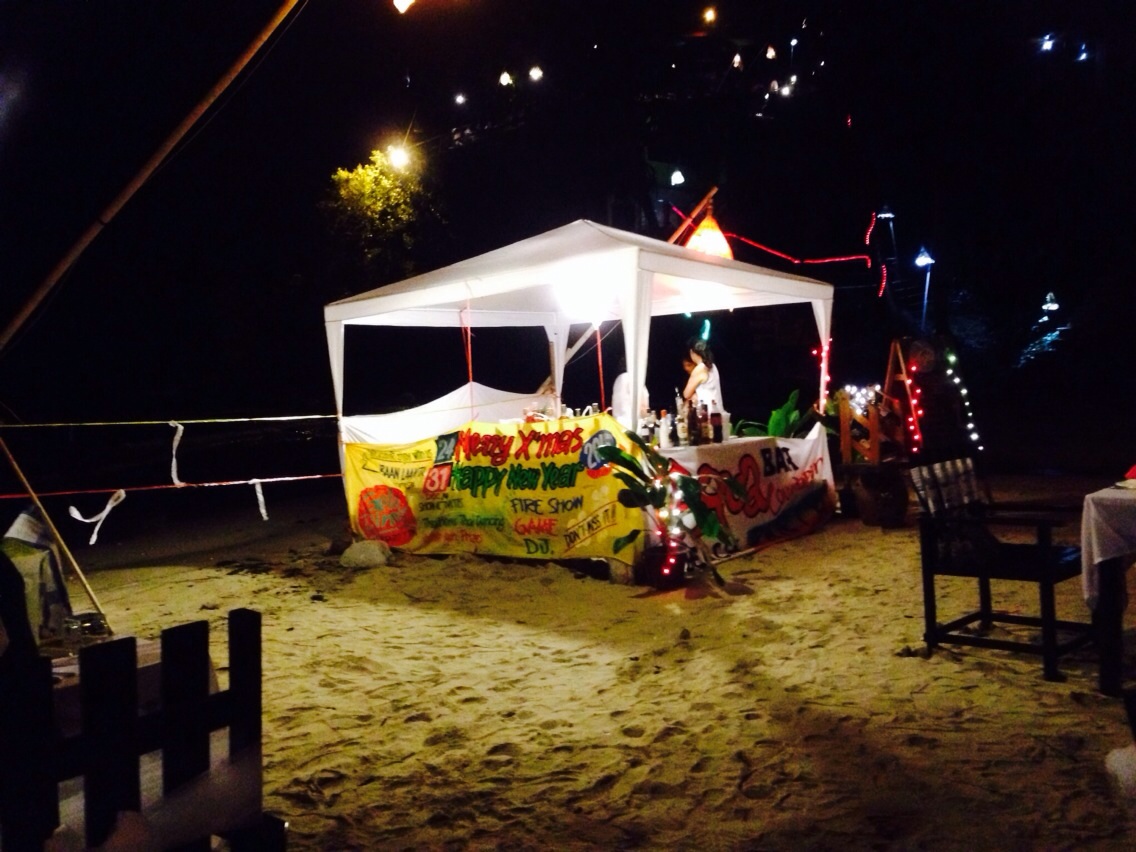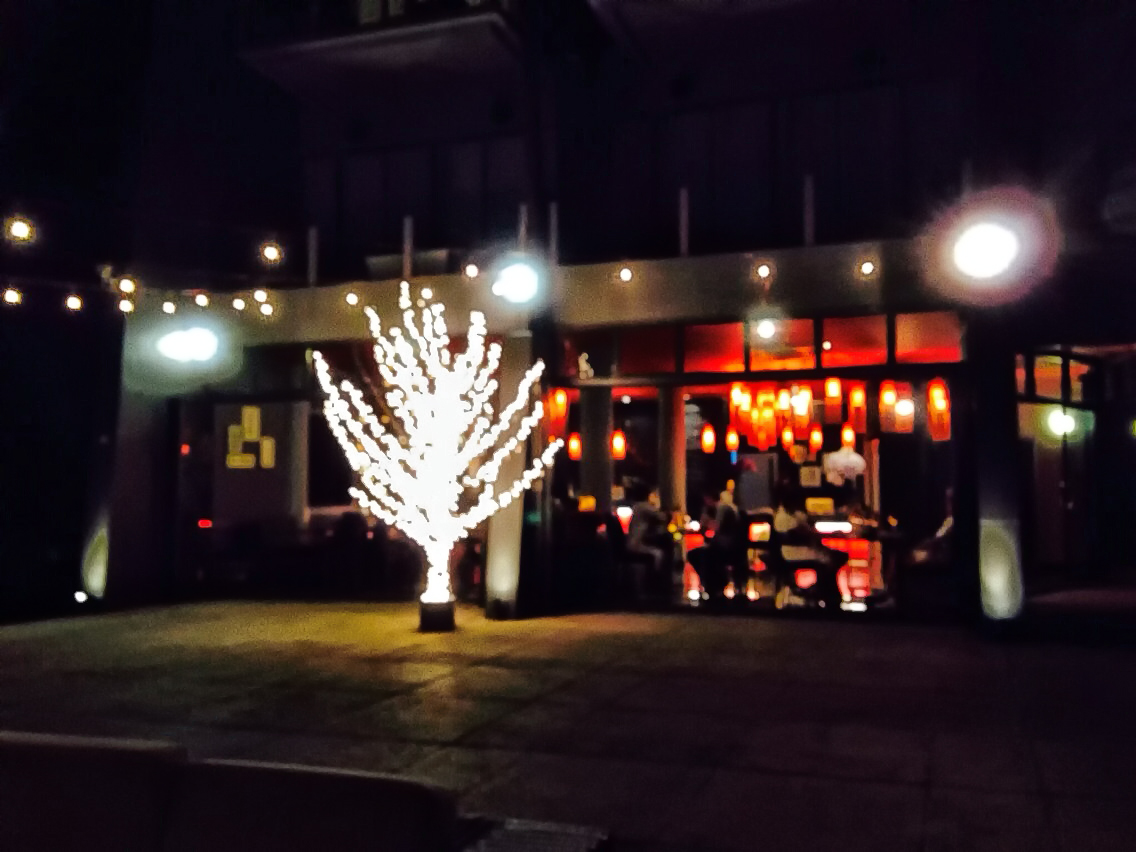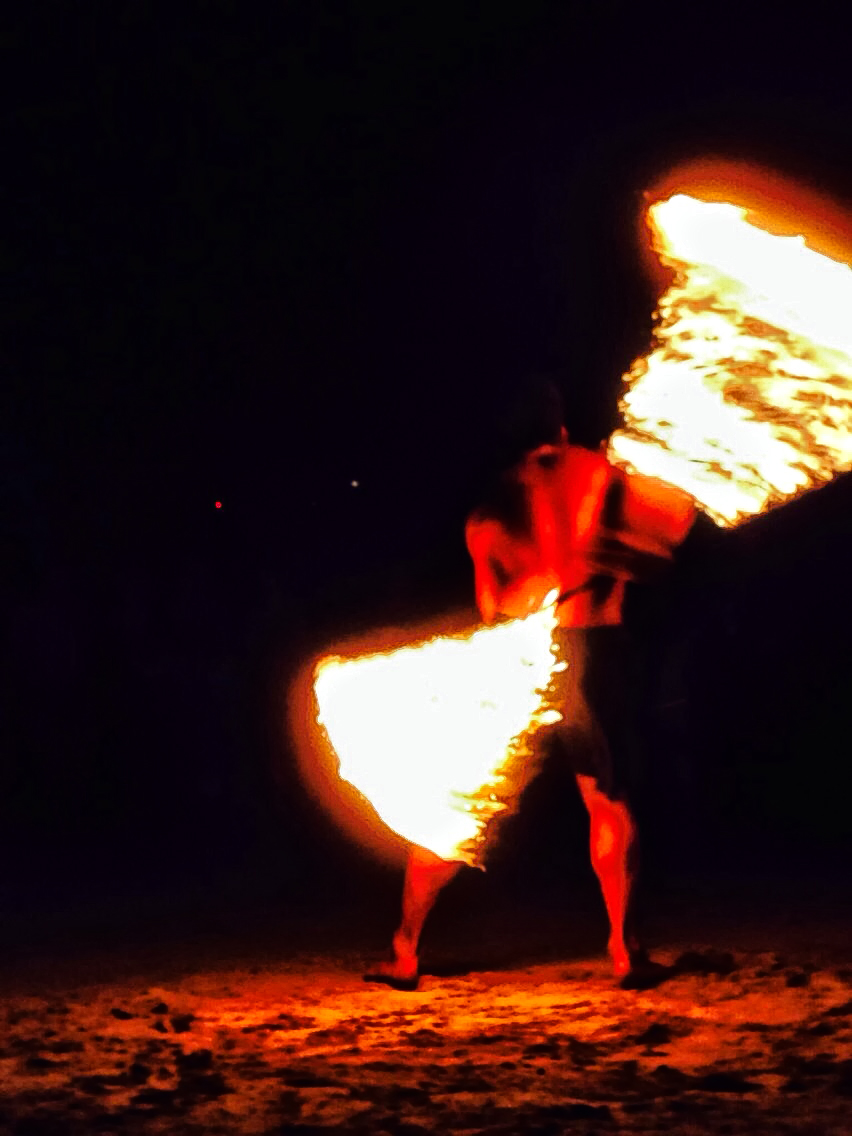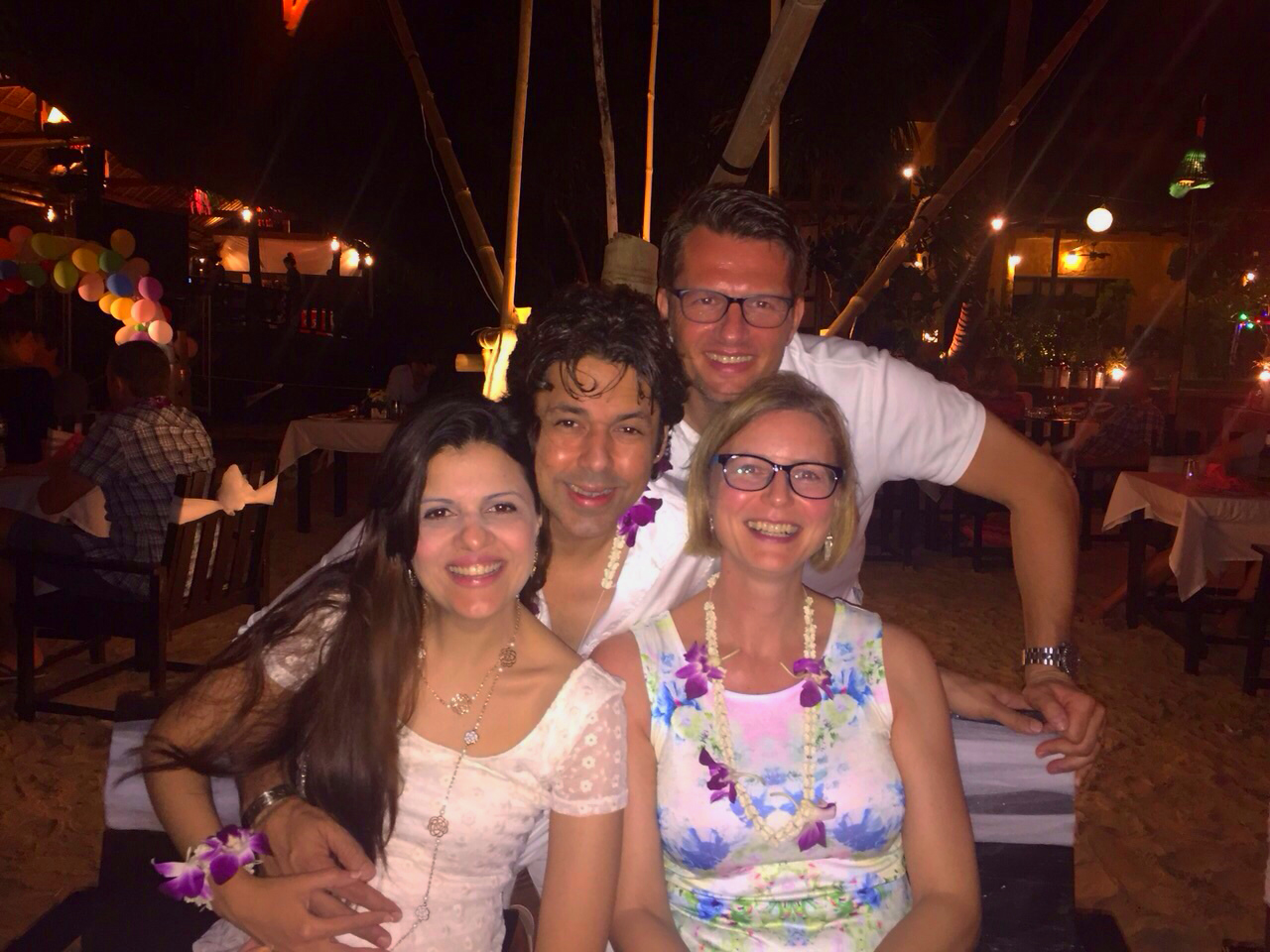 On New Years eve we were booked at Baan Lantaa, at Kantiang Bay. The hotel is a Thai owned and run, traditional Thai-style resort and we chose it because the tables for the evening's celebrations were set up on the sandy beach from where we could walk over to the bars located on the strip and party with other revellers. And that is exactly what we did. After kicking off our shoes post dinner and after several bottles of wine and crazy dancing in the sand at the Baan Lantaa, we joined the party at the 'Why Not' bar where fire dancers captivated all present with their daredevil pyrotechnic moves. With strangers now our friends and the countdown to 2015 nearing, the party mood was high with the sound of the surf, the ocean breeze, the music and happy friendly chatter blending perfectly well into one soulful harmonious symphony which even the most discerning of Thai music composers would have approved of. As the countdown to 2015 began, the excitement began to rise to peak proportions. We stood up on our beach tables and screamed back from 10 and in a thunderous joyful shout of love, happiness and alcohol induced pleasure, we hugged and kissed, made new promises, shared our resolutions, thanked the Lord for his infinite blessings, reached out to the skies in gratitude and reigned in the New Year. The party was just getting started as from the Pimalai resort there followed a breathtaking portrayal of dazzling rainbow explosions and monumental forms of bright yellow, green, oranges, blues and red colours which lit up the magnificent night sky of the first day of the New Year. As night turned to dawn and the first rays of the New Year sun cast it's light upon the sandy beaches of Kantiang Bay, we said goodbye to our new friends on the beach and returned back to our hotel, partied out and pleased. Before hitting the bed we couldn't help walk out to our verandah to embrace the beauty of the endless blue ocean. We didn't surface until well after noon. We started our day with a beach massage and went for a swim in the ocean. The next day we were to leave this special island and this lovely boutique hotel, but we didn't feel so bad, as we were returning back to one of our favourite hotels in the world, the Siam Kempinski in Bangkok, for two nights.
---
The Houben, Koh Lanta
---
Follow me on
Facebook
,
Instagram
and  
Twitter
 for some amazing travel posts
---