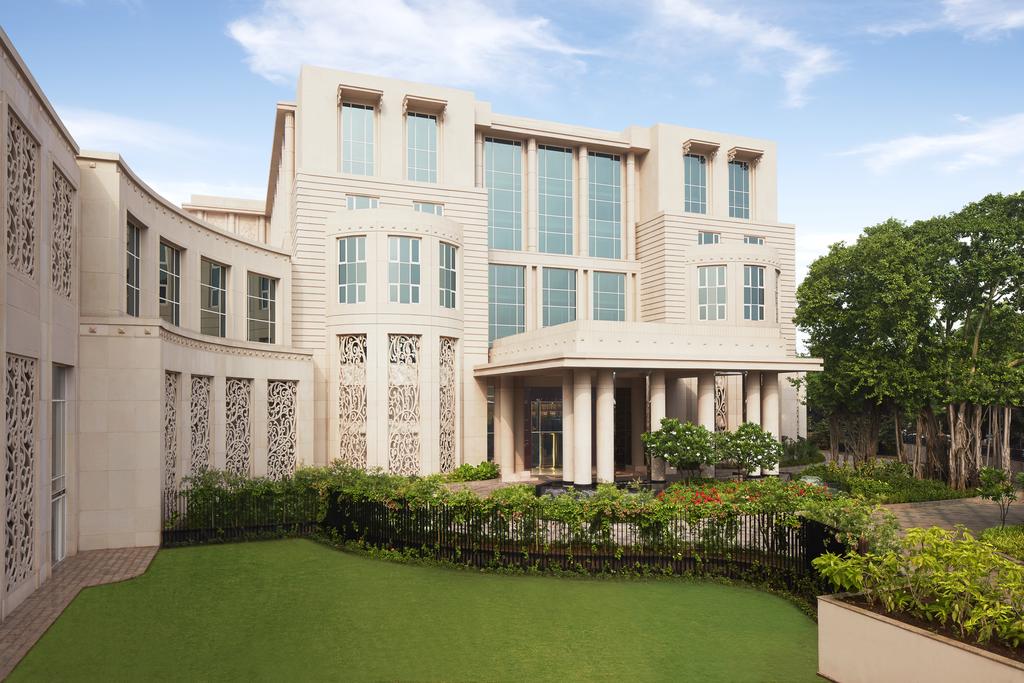 DECEMBER 11, 2017 BY SAJJID MITHA
A unique 'Runway' stay-cation at the fabulous Taj Santacruz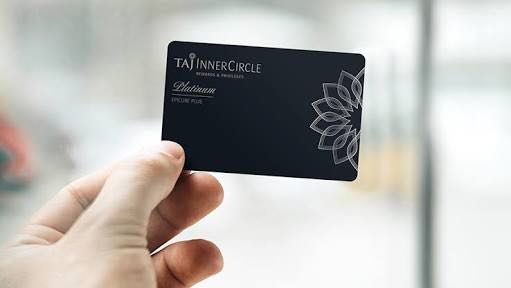 As members of Taj InnerCircle, India's largest hotel loyalty programme, valid at over 80 hotels locally, and at 16 hotels at iconic international destinations, we look forward to our yearly stay-cation in our city of residence. Over the years we have enjoyed our free weekends as 'Taj InnerCircle' members, at the Vivanta by Taj - President, Taj Lands End - Mumbai and our favourite, The Taj Mahal Palace Hotel, Mumbai, a property we love dearly and have celebrated many a special occasion at. For us, the Taj brand embodies a perfect mix of sophistication and warmth, with high standards of services and etiquette from their staff.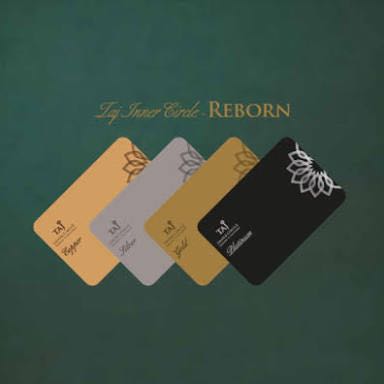 This year, a friend recommended we spend our weekend at the Taj Santacruz, the brand new luxury hotel, located near the domestic airport in Mumbai.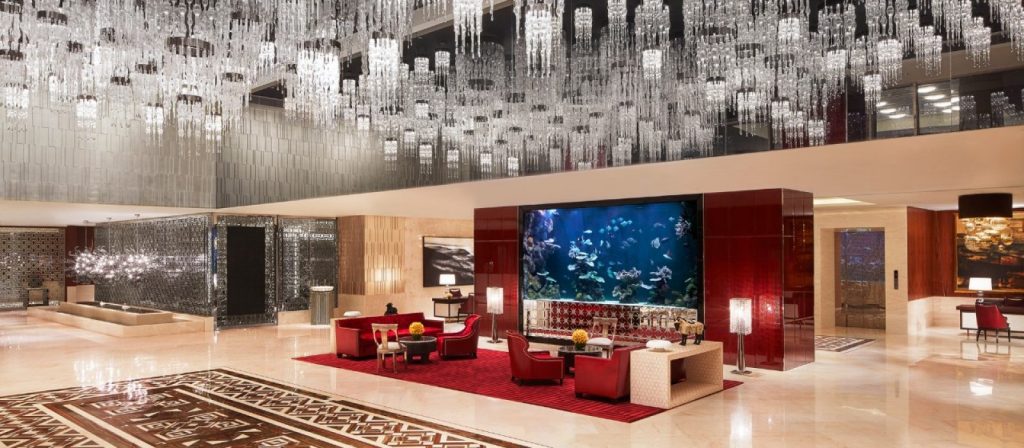 At about 1:30 pm, on a Saturday afternoon, our car pulled into the driveway of the Taj Santacruz. We were met at the entrance by the front office manager Mr. Arzaan Billimoria, who directed us to the reception, through a lobby which had a huge fish tank separating it from the resident elevators. Red sofa sets sat on a red carpet, which contrasted well with the polished marble flooring. The colours mirrored a style which I thought was reflective of Mumbai. The trade mark elegance of the Taj, was seen in the many paintings and sculptures which were well spaced out through the lobby. The art deco was well lit, by the scores of clear glass chandeliers, in the high ceilinged lobby. Laveena couldn't help but comment that the contemporary styling was cleverly juxtaposed with the ethnic and chic Indian design, giving the space a rather rich and sharp look.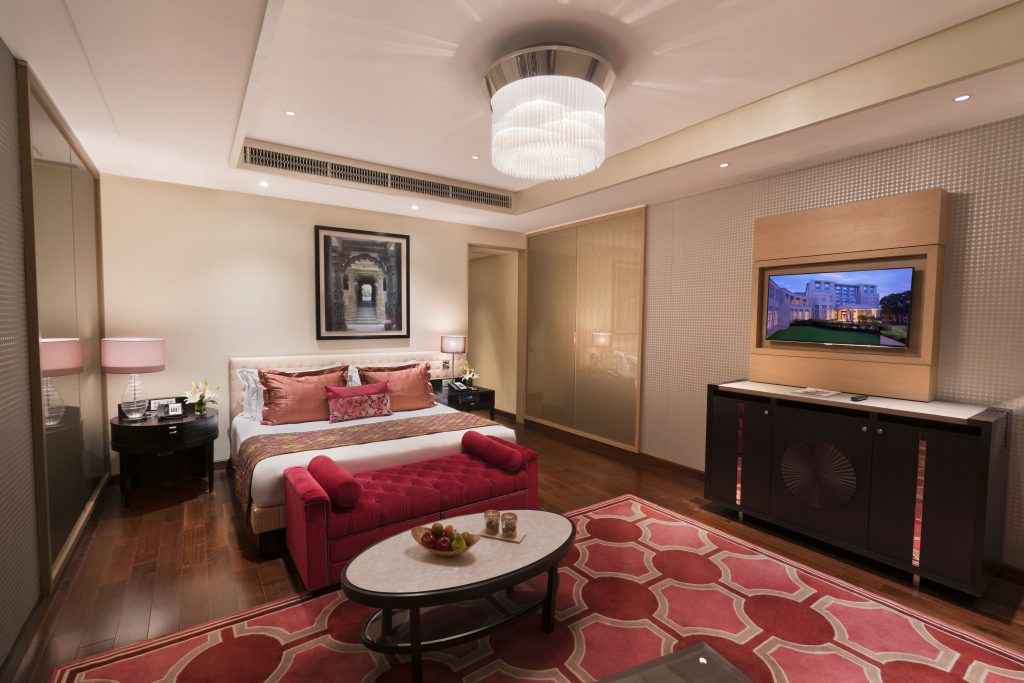 We were shown to our fabulous grand sized suite on the club floor. We were told that the rooms and suites at the Taj Santacruz were the pride of the hotel, given that they were among the largest in the city. What we were instantly drawn to, other than the appealing interiors, was the glass window overlooking the airport runway.

The world's best quality double glazed windows, with bullet proof glass and a sound vacuum to ensure total quiet, separated us from the ground and air action on the runway, giving the start of our stay-cation, an instant boost of excitement.
Farhat Jamal, Senior Vice President - Operations (West-India) & Africa, Taj Hotels Resorts and Palaces, described the Taj Santacruz as the new jewel in the Taj Crown. He said that the hotel would set a benchmark for luxury in North Mumbai and that the hotel would be an oasis for business and leisure travellers alike.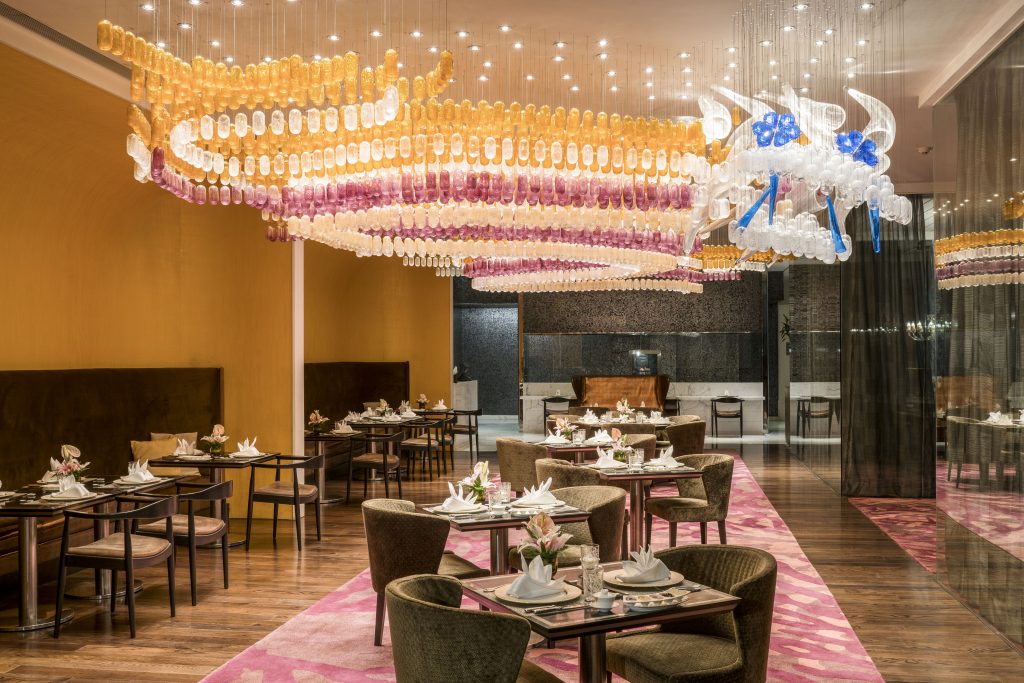 For lunch on Saturday afternoon we visited China Inc, the Chinese restaurant with a few dishes inspired by the cities eternally favourite Golden Dragon at the Taj Mahal Palace. Executive Chef Vikas Milhoutra, spent some time with us at China Inc and explained that the restaurant was the first speciality restaurant to serve Sichuan Chinese in North Mumbai. The variety of unique dishes we tried including the fresh produce, the carefully selected seafood and tender meats, impressed us immensely. The very talented Chef Santanu Ray - Chef De Cuisine at China INC, stepped out of the kitchen a few times to share valuable details about his fabulous creations. The many flavours we experienced that afternoon, made us appreciate Chef Santanu's skills and we look forward to returning to China Inc, which without a hint of doubt, serves the finest Chinese food in all of North Mumbai.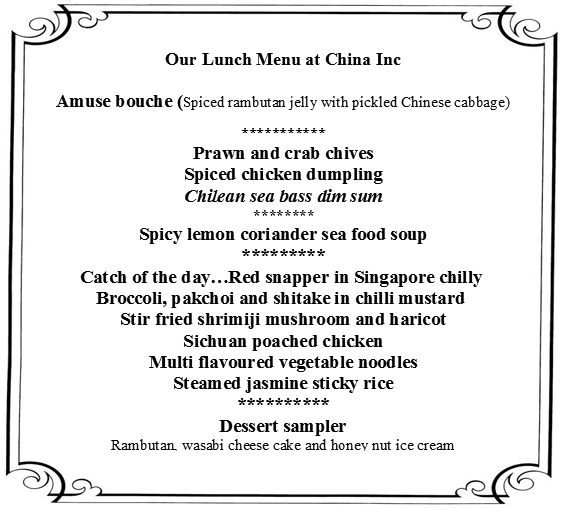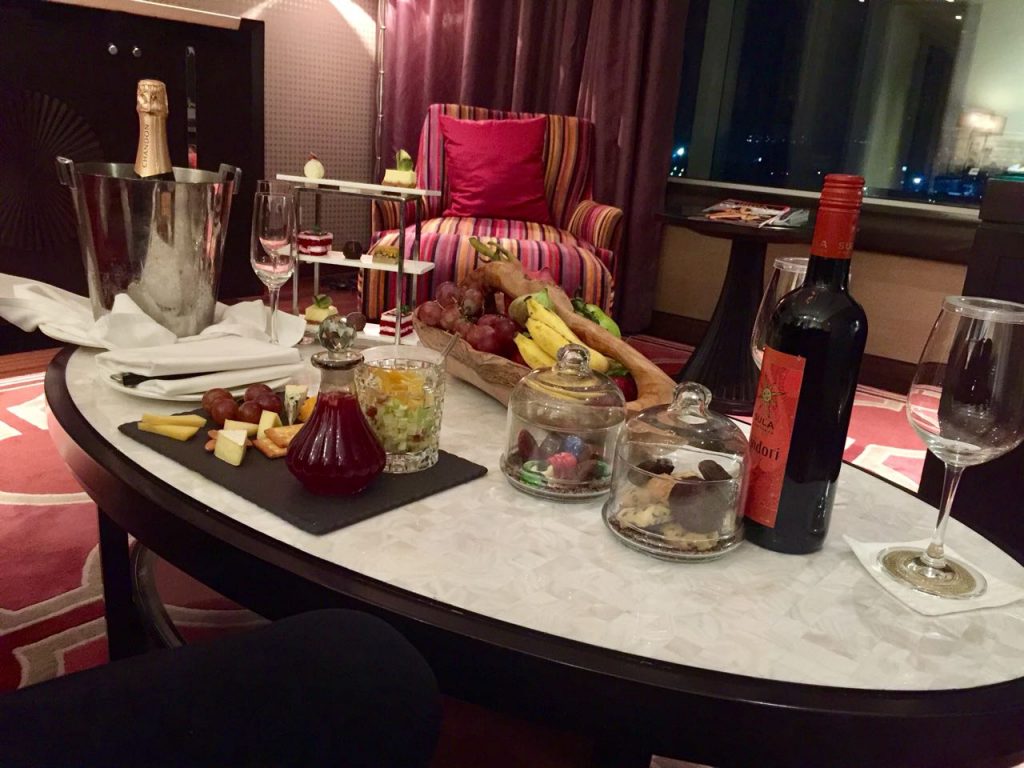 Champagne with jars of cookies,basket of fruit and a cheese platter at Taj Santacruz Mumbai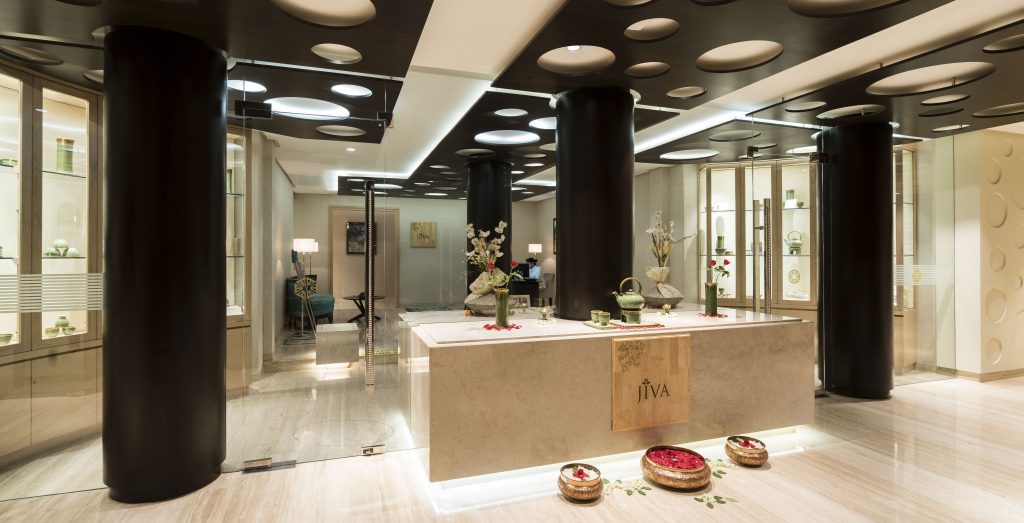 Jiva Spa at Taj Santacruz Mumbai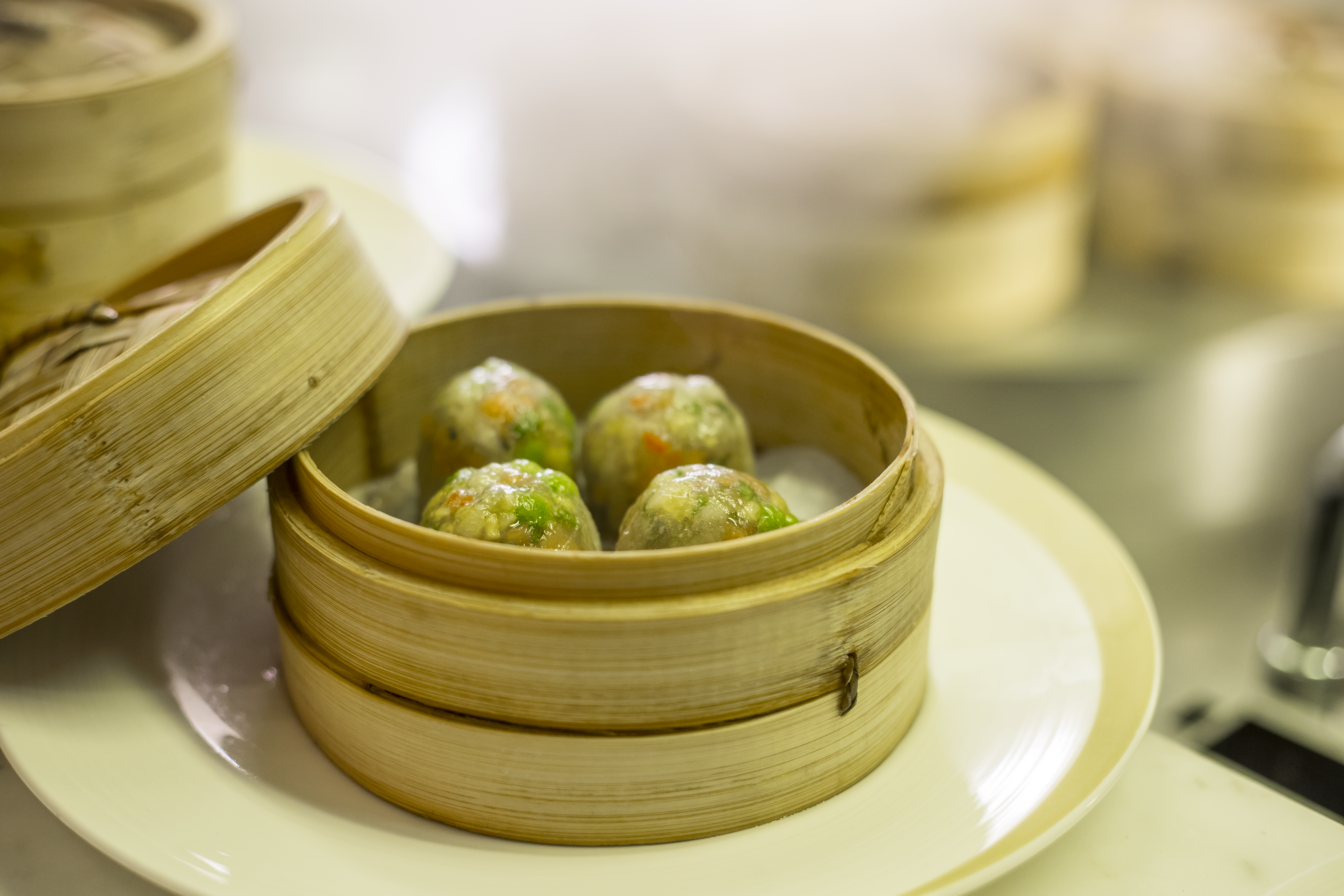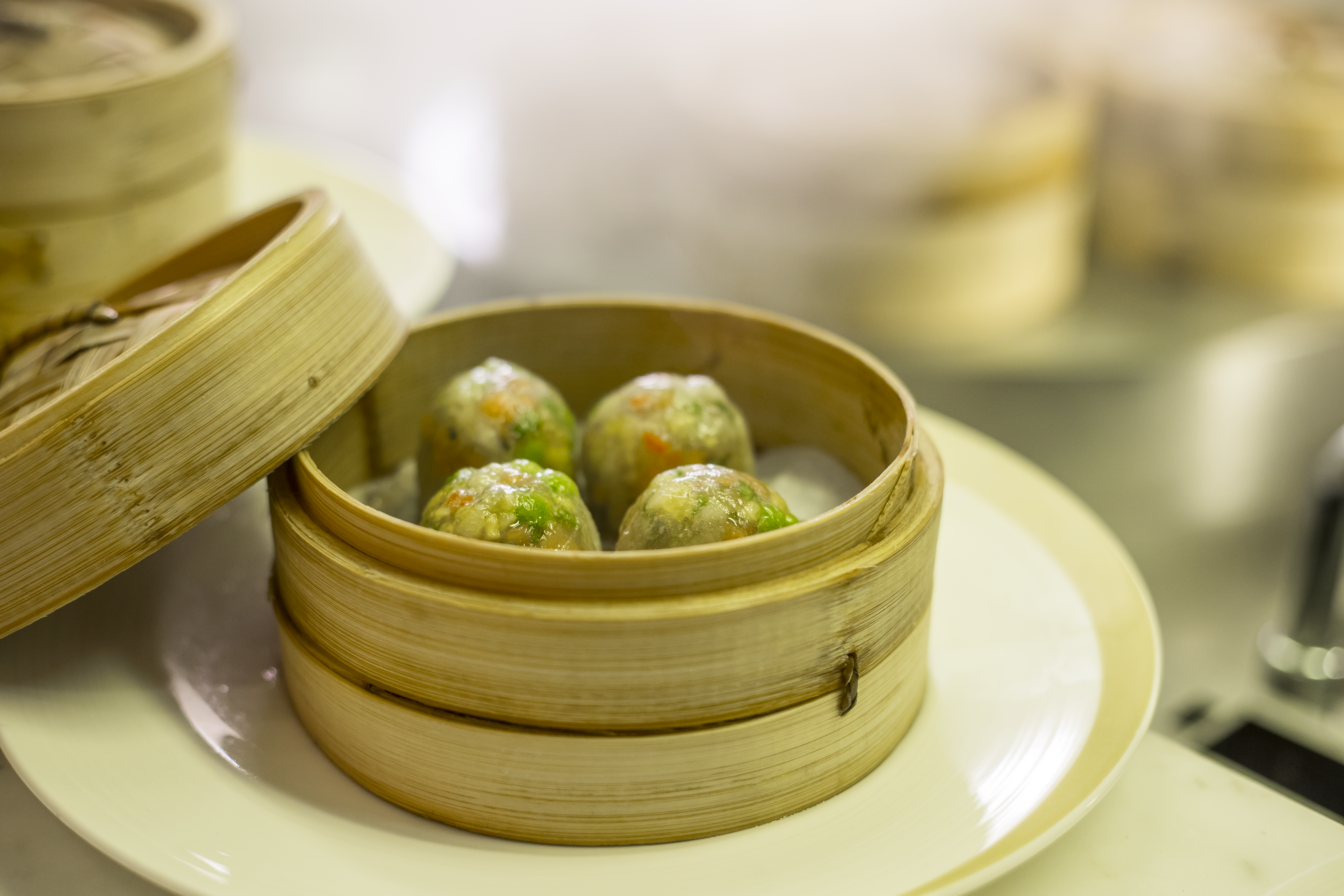 When we returned to our room, there was a bottle of Champagne, a basket of fruit, a cheese platter, two glass jars of cookies and macaroons, and a tray tower with chocolates with a note for us, from the General Manager, Mr. Pankaj Sampat. The note welcomed us to the Taj Santacruz and invited us to try the Jiva Spa that evening. We visited the club lounge for a coffee and then headed down for our massage at around 6:30 pm. While waiting for my therapist, I was guided to a warm relaxation room and made to sit back on a hard, heated, ergonomically designed, curved lounge bed. It felt wonderful and therapeutic. My signature treatment was outstanding. When we returned to our room we decided to fight the guilt of our afternoon feast by spending an hour at the hotel's well equipped fitness centre. After working up a sweat, we showered and cooled off in the hotel pool, before returning to our room where Ganesh Mamidishetty, Team Professional, Butler Service had decorated our coffee table with a wide array of delicious fresh fruits, chocolates, cookies and a bottle of red wine.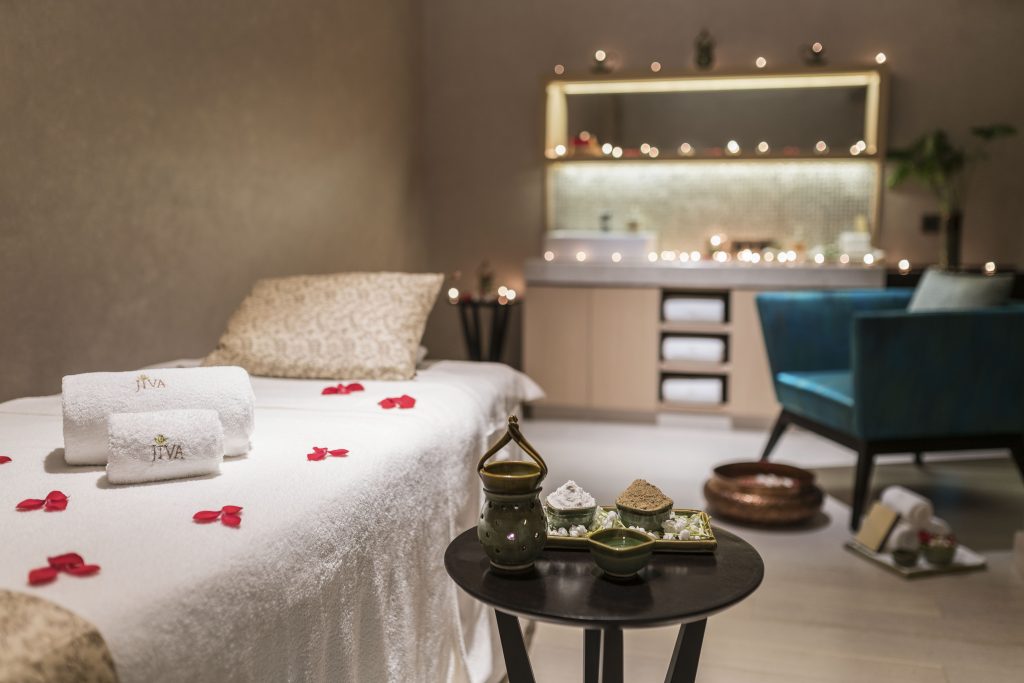 The view of the runway, lit up at night, is truly quite magnificent and very different from what one sees during the day. From our bed we saw flashing white and yellow lights, steady blue and red lights. We were later told that Airports had many different kinds of lights including runway guard lights, taxiway edge lights, clearance bar lights, etc. Watching the frequency of take offs and landings from the comfort of our luxurious hotel bed was indeed a memory we will both cherish.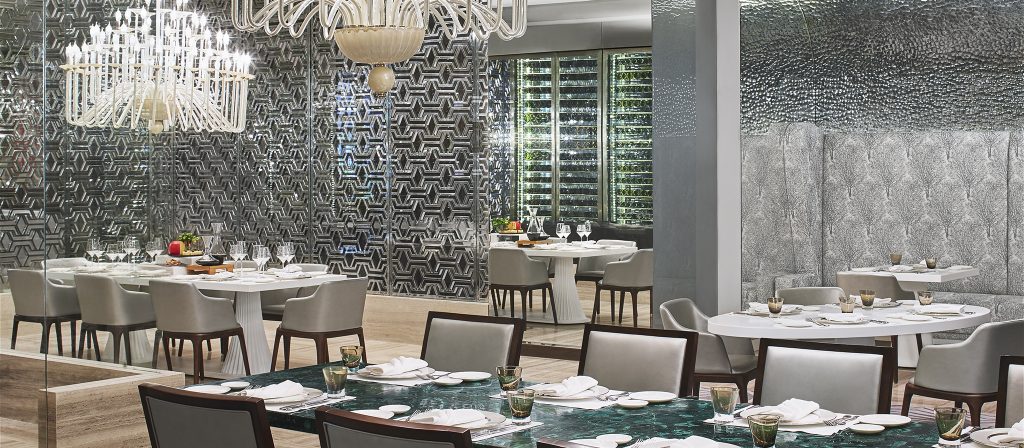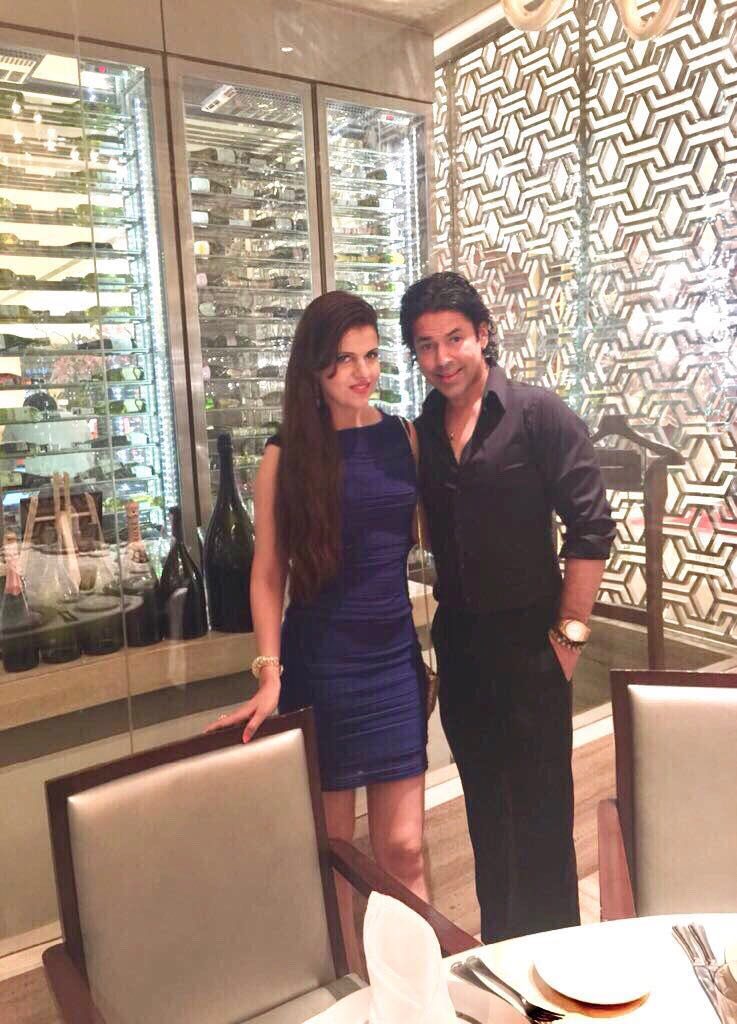 We had a table booked at the French Italian restaurant Rivea for dinner and were welcomed and shown to our table by the restaurant manager Mr. Jayesh Garate at 9 pm. The cleverly designed feast planned for us that evening by young Chef Amaresh Nandan – Chef De Cuisine - Rivea, took our palates on an exciting journey from the South of France to parts of Northwest Italy. It was a 10 course meal, full of surprises and each dish was relished by us over the 3 hours we spent at the restaurant, appreciating the immense skills of Amaresh.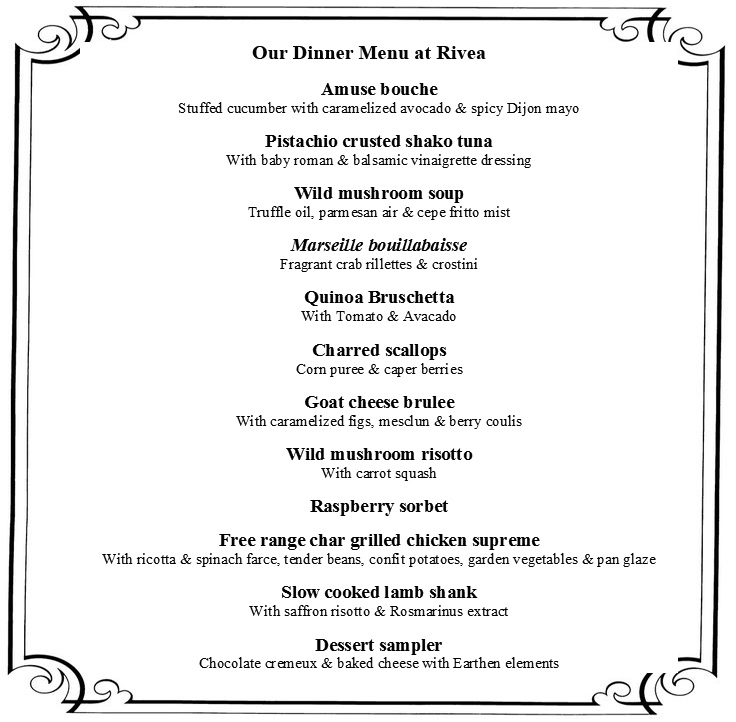 Post dinner we walked around the lovely hotel and appreciated some of the stunning art displayed in the lobby. Just before we called it a night, we stopped by the club lounge and asked to be served a steaming hot cup of jasmine tea.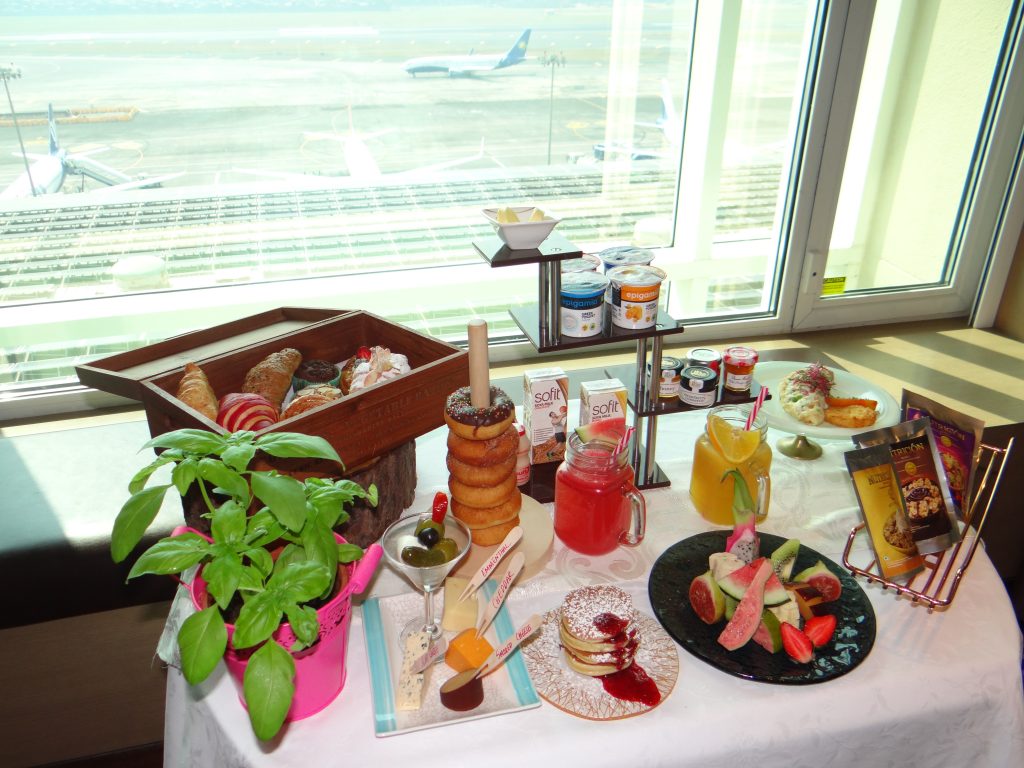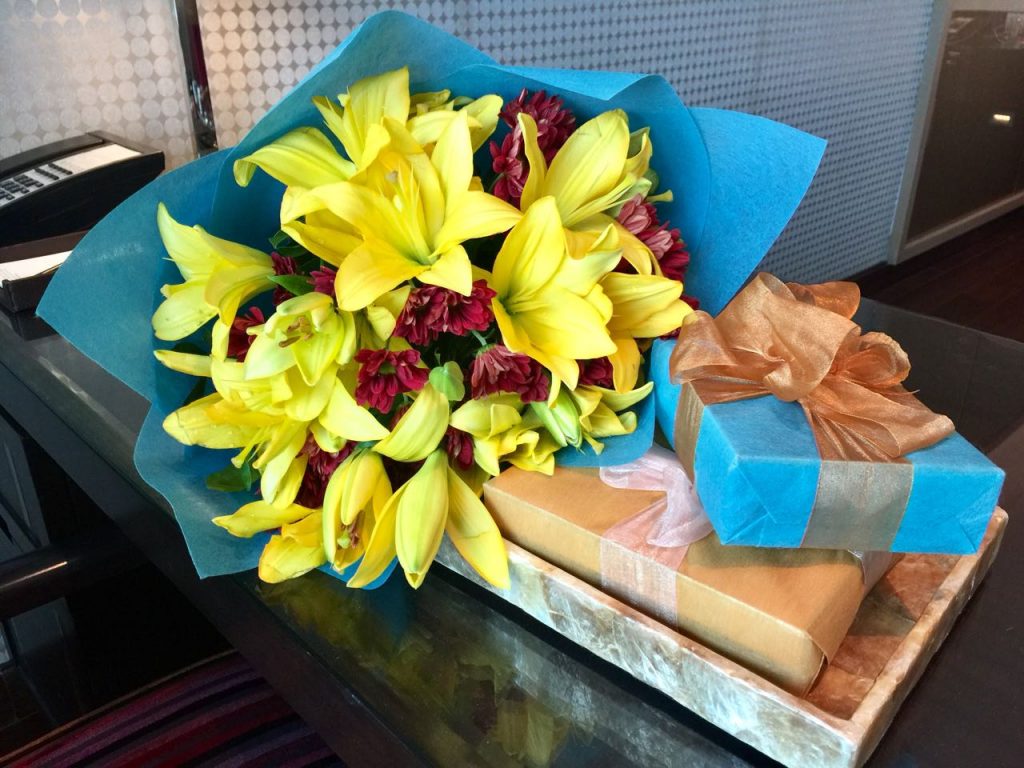 After a very early morning, spent at the gym, Zennin Hendricks, Manager, In Room Dining, asked if we would like our breakfast to be served in our room. We thought it would be exciting to feast, while taking in all the action on the runway. About 15 minutes later, Zennin and Vidit Rane, Assistant Manger In Room Dining, walked in with a trolly with donuts, a cheese platter, pancakes, fresh fruits, a choice of packaged cereals, a box of croissants, jam and honey, and freshly squeezed watermelon and orange juice in a glass jug. There was also a delicious Spanish omelette for me and we spent the next hour relishing the array of colourful and delicious treats, so artistically put together by the kitchen staff. When we were done, we called to ask for the trolly to be removed from our room. There was a gentle knock on our door and Umesh Naik, the housekeeping associate assigned to the club floor, walked in with an endearing and genuinely warm smile, carrying a beautiful bouquet of flowers for Laveena. We thanked him and asked him who had sent them and he very generously said that it was from him and the staff at the Taj Santacruz. Umesh cleared the trolly, briefly stepped out of our room and soon returned with two beautifully gift wrapped boxes and said that they too were for us. Laveena and I were beyond surprised as these gifts were totally unexpected.
A stay-cation is all about appreciating the luxuries of an overnight stay at a hotel in your city of residence, without worrying about the mundane everyday chores of your own home, like responding to your home chef's request on what is to be made for dinner, or paying for an Amazon parcel delivery, asking who it is at the door or attending to a phone call on your landline. Your stay-cation is about eating at fine dining restaurants, a hot cup of Lavazza coffee at the lounge, an evening turn down service, fresh towels, a morning at the spa, a dip in the pool, etc. Our stay at the Taj Santacruz was all of this and more.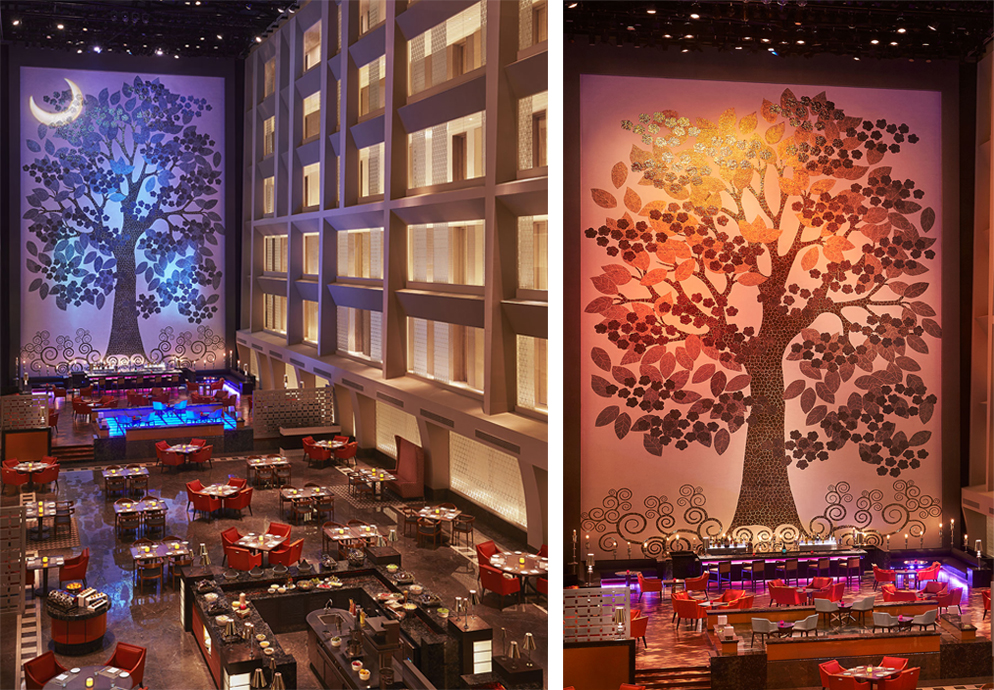 Pankaj Sampat, the affable and dynamic GM of the hotel, offered us a very late check out on Sunday, so we decided on a late lunch at Tiqri. The decor at Tiqri is a reflection of its Rajasthani name. A stunning 60 foot wall artwork, made up of 4,000 individual pieces of glass, welcomes one and all as they enter the vast expanse of the atrium style restaurant. The decor is flamboyant and the fact that it is bathed in natural makes the feel of the interiors, almost dramatic. We were attended to by Zennin, who along with the skilful and accomplished Sous Chef Rakesh Pawar, treated us to a delicious multi cuisine spread of dim sums, charcoal fired tandoori lamb chops, masala corn, Paneer chili dry, a delicious Indian style meat broth, chicken sukka and some tangy Goan curry.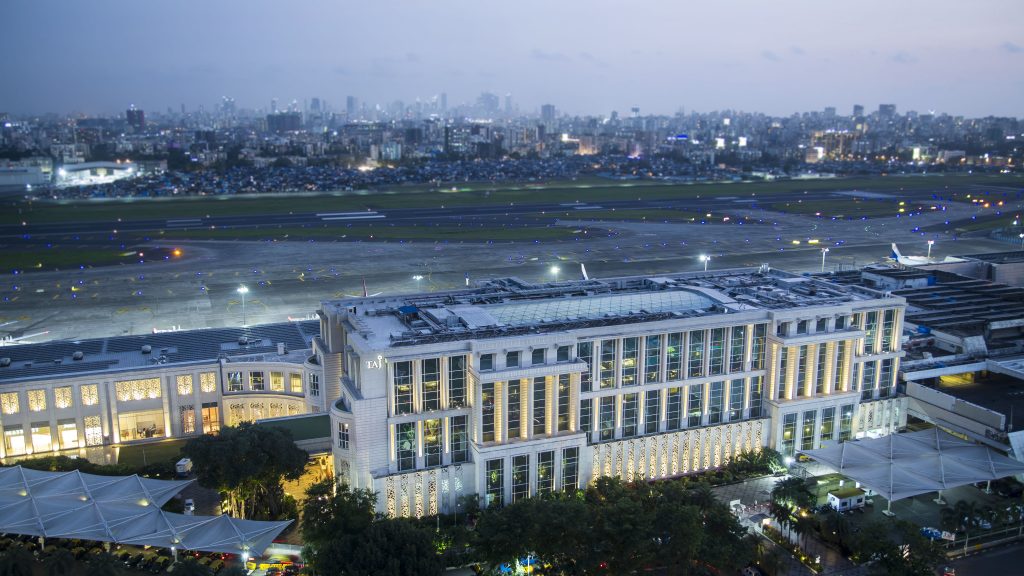 We had a few hours after lunch to enjoy our time at this wonderful Taj property and after returning to our room we did exactly that. We took plenty of photographs of flights taking off and landing from our window, lazed for a bit in our large and comfortable room and then packed to leave. On our way out we returned to the lounge for a farewell coffee and were sad to leave the hotel, which is indeed a bright new feather in the fabulously decorated cap of the Taj group.
---
Taj Santacruz (India)
---
• Location:
Google Maps
• Address: Chhatrapati Shivaji International Airport, Domestic Terminal, Off, Western Express Hwy, Navpada, Vile Parle East, Santacruz East, Mumbai, Maharashtra 400099 • Hotel website:
Taj Santacruz
---
Our Rating
---
Location: 9/10
Food and Cuisine: 9/10
Design: 8/10
Rooms: 9/10
Service: 8/10
Overall experience: 8/10
---
Articles you May Love To Read
---
THE TAJ CAMPTON, SAN FRANCISCO
---
THE TAJ DUBAI
---
THE TAJ MAHAL PALACE, MUMBAI
---
Follow me on
Facebook
,
Instagram
and  
Twitter
 for some amazing travel posts
---