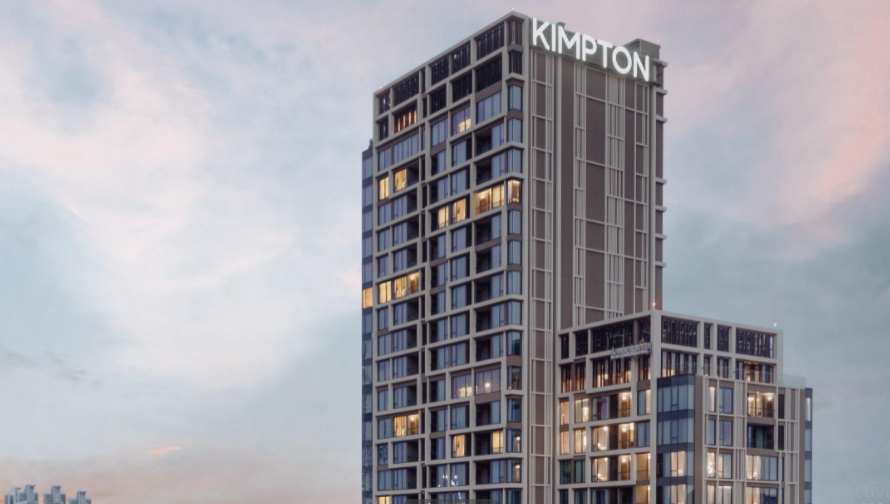 APRIL 05, 2022 BY TRAVEL MANGO
Kimpton Maa Lai, Bangkok
Located in one of Bangkok's best known high-end neighbourhoods, a preferred address for many of the city's wealthiest, lined with homes of diplomats and embassies including the US and Netherlands, Langsuan is where Kimpton Maa Lai stands tall in all its glory.
Less than a year old, this pet-friendly hotel has captured our hearts and has showered us with so much warmth, so much care and such attention that it prompted us to ask other guests if they too were made to feel as special by the Kimpton staff. And the answers we received, each and every time, were a resounding, unflinching, unhesitant 'yes', along with other brief responses such as 'this is by far our favourite hotel', 'we love it, 'such a feel good and delightful property'.

Under the very able stewardship of the charming young Patrick Both, the soft spoken, endearing, razor focused and well experienced GM of the property, this hotel is a shining example of everything a perfect luxury 5 star city property should be. The fact that he has the very lovely, always so chicly dressed, as Laveena liked to say Kimpton Maa Lai's very own FTV fashion model Khun Chalita Vichittongrueng as his more than able personal assistant, really did add an extra star to the amazing 5 star property.