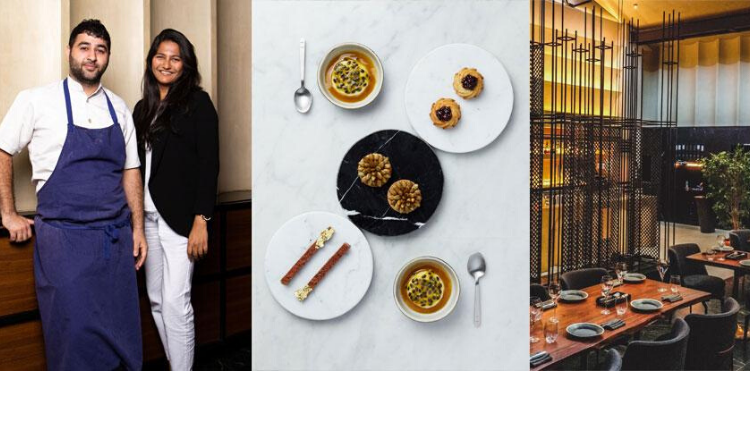 MARCH 05, 2020 BY SAJJID MITHA
MASQUE IN MUMBAI IS THE 2020 RECIPIENT OF THE MIELE ONE TO WATCH AWARD
Asia's 50 Best Restaurants has announced that Masque in Mumbai, India, is the 2020 winner of the prestigious Miele One To Watch Award. Selected by the organisers of Asia's 50 Best Restaurants in collaboration with its regional experts, the Miele One To Watch title is presented to a restaurant that is outside the Asia's 50 Best list, but is identified as a rising star of the region.
Masque's co-owner and chef Prateek Sadhu will formally accept the honour at a special dinner, held at the Mumbai restaurant, this evening (5th March), attended by leading chefs, media and VIPs from India's gastronomic community. The Miele One To Watch will also be celebrated as part of the eighth annual Asia's 50 Best Restaurants awards, sponsored by S.Pellegrino & Acqua Panna. As a result of current travel restrictions in Asia, this year's event takes the form of a virtual awards ceremony, streaming on the Asia's 50 Best Restaurants Facebook page and YouTube channel, starting at 4pm (HK/SG; 5pm JPN) on Tuesday, 24th March.
Launched in 2016 by Sadhu in partnership with entrepreneur and co-owner Aditi Dugar, Masque distinguishes itself as the first fine-dining, farm-to-table restaurant to introduce the tasting menu-only concept to India. Housed in a former cotton mill in Mumbai's industrial district, Masque reveals its ambition through its striking and elegant interiors, ingredient-driven menu and commitment to quality. Prior to opening, Sadhu and Dugar spent 18 months exploring India's diverse regions to connect with small-scale farmers and source the country's highest quality produce. Using sustainable and often underrated ingredients, Masque presents a seasonal 10-course tasting menu that highlights Chef Sadhu's precision, innate creativity and mastery of flavours.
Born in the northern Indian state of Kashmir, Sadhu developed his love of cooking from his aunt and mother. After enrolling in a hotel management school in India, he later graduated from the Culinary Institute of America. Drawing on techniques he developed while working in some of the world's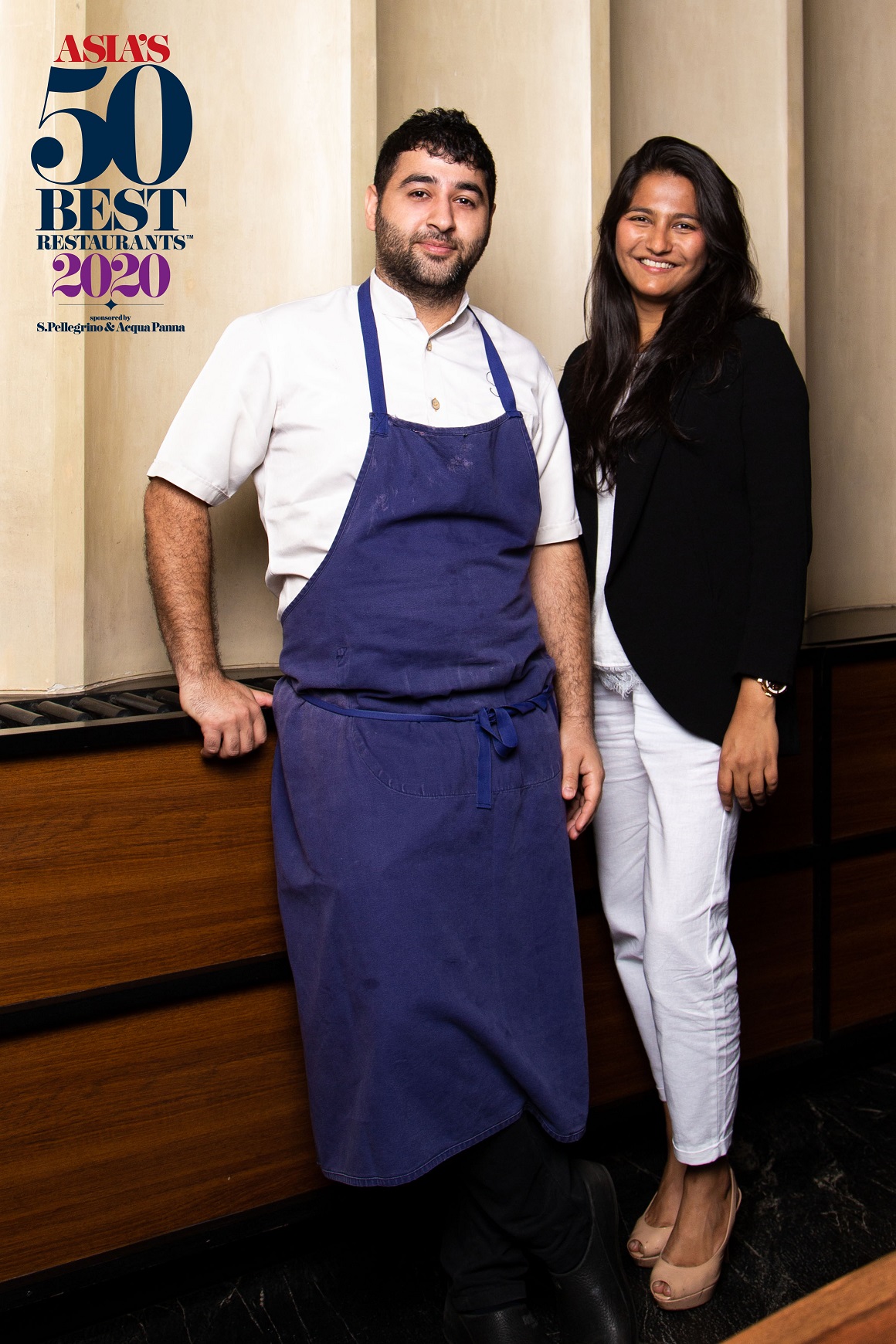 most prestigious restaurants – including Alinea, The French Laundry, Le Bernardin and Noma – Chef Sadhu has earned a reputation for innovation. In 2016, he was named Most Innovative Chef of the Year by the Western Culinary Association of India. Committed to sustainability, Sadhu sources many ingredients from Masque's organic and bio-intensive farm in nearby Pune while the restaurant's research lab drives creativity to challenge the stereotypes of Indian cuisine.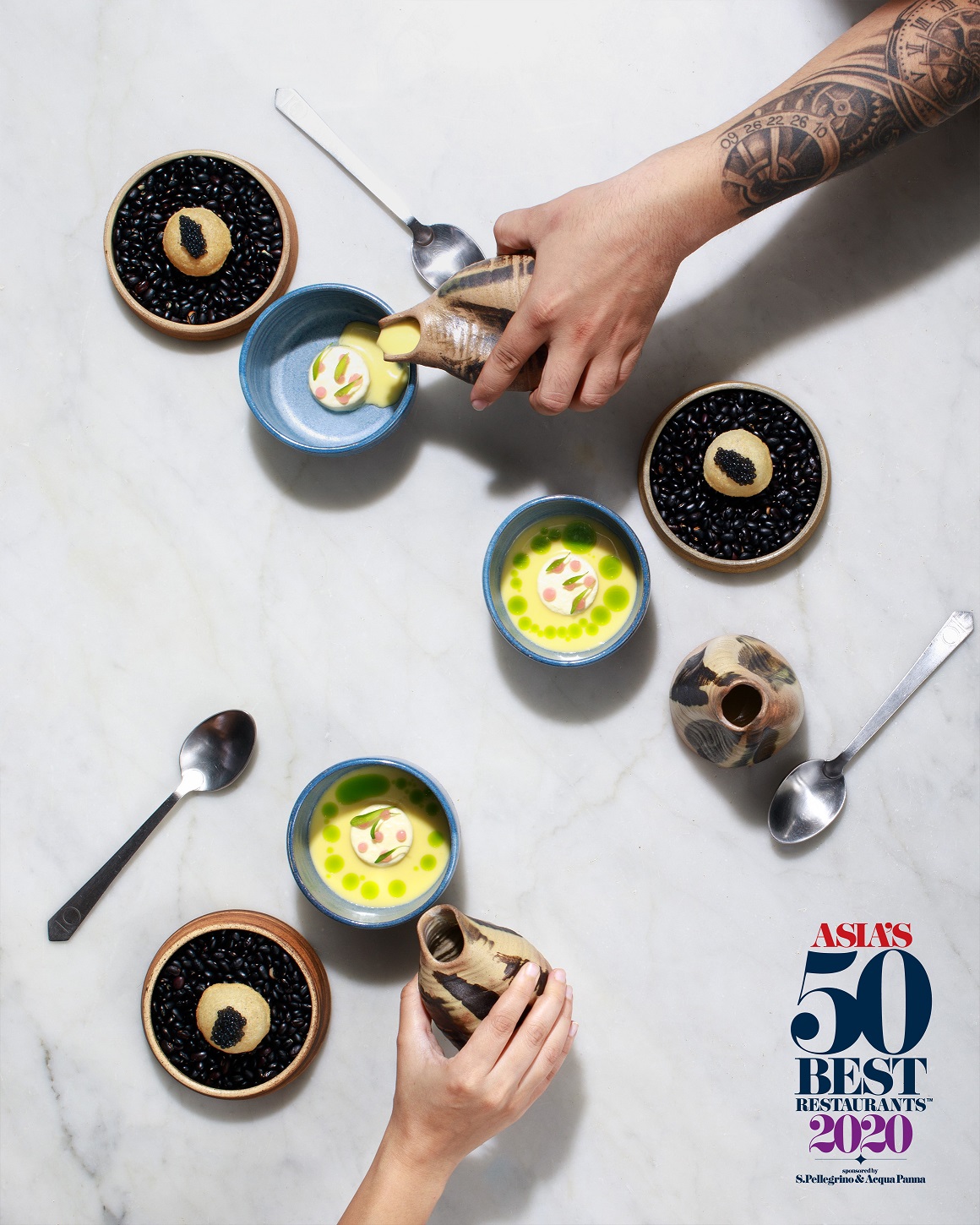 "In opening Masque, our mission has been to rediscover Indian ingredients, evoke a sense of place and promote sustainability," explains Sadhu. "Masque adopts a progressive, modern approach to dining and strives to redefine Indian cuisine. To us, this isn't about returning to regional recipes and simply plating them with new tweaks. It demands revisiting those recipes and ingredients with purpose and discovering how this process can build cross-cultural bridges. We are honoured that others appreciate the work we're doing. Receiving the Miele One To Watch Award inspires us to continue on this journey of discovery."
Masque joins a prestigious line-up of recent One To Watch award winners including Florilège in Tokyo (2016), TocToc in Seoul (2017), Toyo Eatery in Manila (2018) and JL Studio in Taiwan (2019).
William Drew, Director of Content at Asia's 50 Best Restaurants, adds: "Masque represents a new chapter for India's dining scene. The ingredient-driven menu highlights the diversity and quality of India's local products while the creative presentation, fresh combinations and radical approach to culinary traditions point to Chef Sadhu's progressive vision."
"We are pleased to present Prateek Sadhu and his Masque team with this year's Miele One To Watch Award," said Mario Miranda, Regional Managing Director Asia at Miele. "With their ambition to always outperform themselves and their commitment to quality and sustainability, they have impressed us greatly. The same attitude, which leads to constant improvement and innovation, is part of our 'Immer Besser' brand philosophy at Miele: By redefining excellence every day, everywhere, we want to create delightful experiences for our customers."
NOTE: The awards will be streamed on the Asia's 50 Best Restaurants Facebook page and YouTube channel on Tuesday, 24th March from 4pm (HK/SG; 5pm JPN). Log on to follow the countdown, along with special awards, as well as to comment and converse with gourmets and food-lovers from across the world.
How the Asia's 50 Best Restaurants list is compiled
The list is created from the votes of the Asia's 50 Best Restaurants Academy, an influential group of over 300 leaders in the restaurant industry across Asia, each selected for their expert opinion of Asia's restaurant scene. The panel in each region is made up of food writers and critics, chefs, restaurateurs and highly regarded 'gastronomes', with a 50/50 gender balance in the Academy. There is no pre-determined checklist of criteria, but there are strict voting rules. 50 Best works with professional services consultancy Deloitte as its official independent adjudication partner to help protect the integrity and authenticity of the voting process and the resulting list of Asia's 50 Best Restaurants. For more details on the Asia's 50 Best Restaurants voting process, visit: https://www.theworlds50best.com/asia/en/voting/the-voting-system
ENDS
Notes to Editors:

William Reed Business Media
The Asia's 50 Best Restaurants list is published by William Reed Business Media, which also publishes The World's 50 Best Restaurants, launched in 2002, and Latin America's 50 Best Restaurants, launched in September 2013, as well as The World's 50 Best Bars and Asia's 50 Best Bars. William Reed Business Media is entirely responsible for the organisation of the awards, the voting system and the list.
Saga Prefecture
Saga is blessed with abundant nature, including two unique seas: the Ariake Sea, with expansive mudflats to the south; and the picturesque Genkai Sea to the north – as well as clean water springing from gently sloping mountains and vast, fertile plains. This has allowed Saga to produce the best quality nori (dried seaweed) in Japan; the Saga beef brand; sake awarded first place at the International Wine Challenge, and many amazing products. Saga is also the birthplace of Japanese porcelain, being home to Arita ware, which enthralled European nobility in the 17th century.
Main sponsor: S.Pellegrino & Acqua Panna
S.Pellegrino & Acqua Panna are the main sponsors of Asia's 50 Best Restaurants. S.Pellegrino & Acqua Panna are the leading natural mineral waters in the fine dining world. Together they interpret Italian style worldwide as a synthesis of excellence, pleasure and well-being.
Award Sponsor: Miele
Miele is the official kitchen appliances partner of Asia's 50 Best Restaurants and the world's leading manufacturer of premium domestic appliances. The company's products include cooking, baking and steam-cooking appliances, refrigeration products, coffee makers, dishwashers and laundry and floor care products. This line-up is augmented by commercial appliances (Business Unit Professional). Since its founding in Germany in 1899, the company has followed its Immer Besser (Forever Better) philosophy of constant improvement and innovation. Today Miele is recognised for the highest quality, performance and environmental standards and represented with its own sales subsidiaries and via importers in almost 100 countries. For more information visit www.miele.com.
Other partners:
American Express
–Official Credit Card Partner and sponsor of American Express Icon Award
Inedit Damm
– Official Beer Partner and sponsor of Inedit Damm Chefs' Choice Award
Gin Mare
– Official Premium Gin Partner and sponsor of Gin Mare Art of Hospitality Award
Valrhona
– Official Chocolate Partner and sponsor of Asia's Best Pastry Chef Award
Beronia
– Official Wine Partner
Aspire Lifestyle
– Official Concierge Partner
The Dalmore
– Official Whisky Partner
illycaffè
– Official Coffee Partner
Cinco Jotas
– Official Ibérico Ham Partner
Legle
– Official Porcelain Partner and sponsor of Highest New Entry Award
Frontier Tojo
– Official Sake Partner
Non-commercial partners: Food Made Good Global
– Sustainability Audit Partner
Deloitte
– Official Independent Adjudication Partner
Asia's 50 Best Restaurants – social media
Follow us on Twitter:
The Worlds50Best
#Asias50Best
Follow us on Instagram:
TheWorlds50Best
Become a Facebook fan:
Asia's 50 Best Restaurants
Subscribe to our YouTube channel:
50 Best Restaurants TV

This release is also available in the following languages: English, Japanese, Traditional Chinese and Simplified Chinese. The official language of the press office is English.
---
Articles you May Love To Read
---
ASIA'S 50 BEST RESTAURANTS ANNOUNCES CHO HEE-SOOK IS ASIA'S BEST FEMALE CHEF 2020
Soneva Fushi - An Island you would love to be shipwrecked on...forever!
---
Follow me on Facebook, Instagram and Twitter for some amazing travel posts