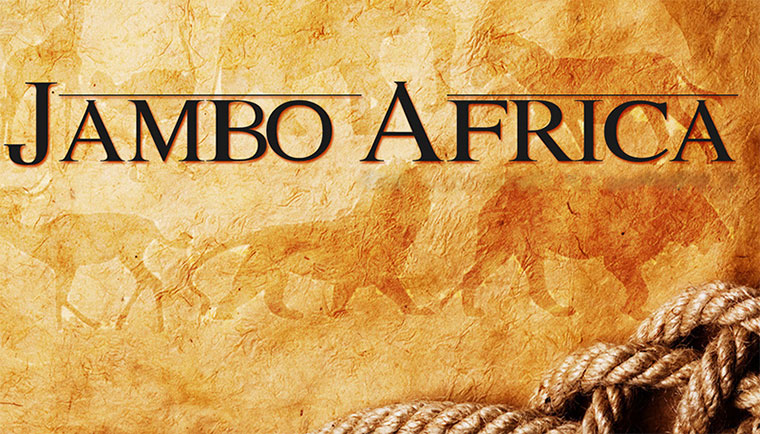 MAY 14, 2015 BY SAJJID MITHA
Jambo Africa
The mystical East Africa was always on our wish list and in December of 2013, Laveena and I boarded a direct flight to Nairobi. If a National carrier offers a first impression of a country and it's people, Kenya Airways did not disappoint.
Laveena and I were very pleased with the genuine warmth of the smiling crew on board as they excelled in their high standards of service, which helped mask the fact that the aircraft was old and the seats did not fully recline.
When we landed in Nairobi, the friendly officer at immigration smiled and welcomed us to his country with a very genuine, " I know you are going to love it here.' On exiting the airport we found the Serena hotel driver, Matunde, who was a thorough gentleman from the word go. He greeted us and walked us to a safari jeep which would take us to our city hotel for the night. The Serena Nairobi is a member of the 'Leading Hotels of the World' and is like an oasis in one of Africa's most vibrant capital cities. Although dated in it's decor, the hotel does reflect strong pan African interior themes, inspired by parts of Ethiopia, West Africa and The Magrheb region. A fine dining restaurant at the hotel, the Mandhari, came with high recommendations and we enjoyed dinner there that evening.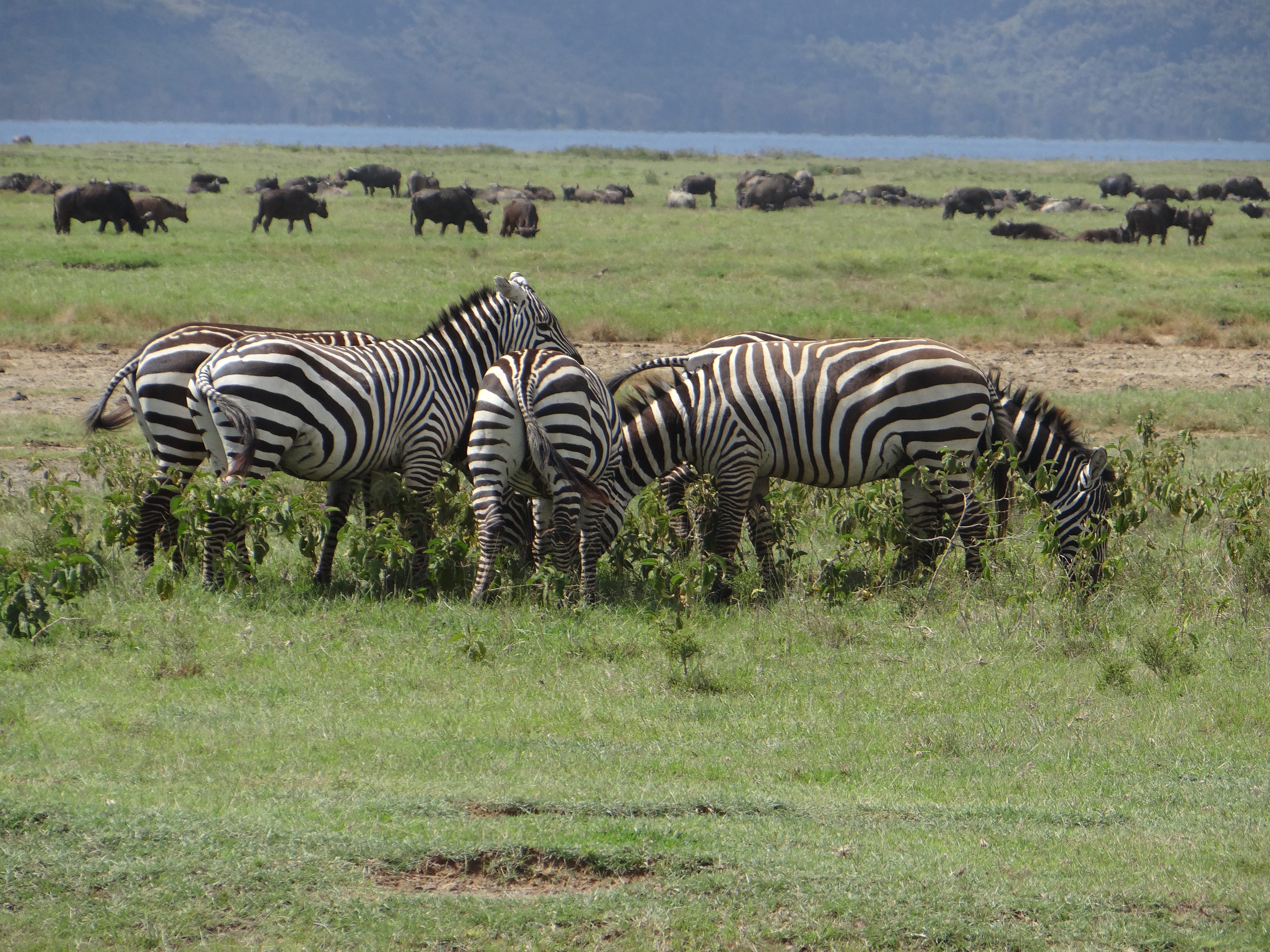 Early the next day we set out on our 300 km long journey to Lake Elmenteita. As our vehicle sped along the highway, we heard sounds and saw incredible sights of sub Saharan Africa that enthralled us. We were amazed to see zebra and deer freely grazing in the fields on either side of the road.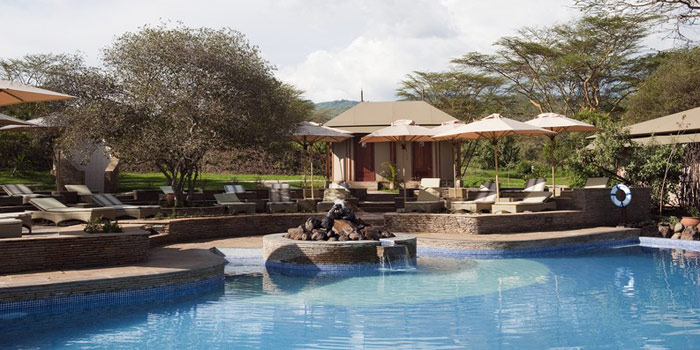 Almost four hours after leaving our hotel in Nairobi (we had a few picture stops on the way), we drove into the Lake Elmenteita Serena camp and were instantly captivated by the intense natural beauty of the sapphire blue lake which we were told by Matunde, was home to rare bird species and many wild animals too. While we were being checked in, I asked the very friendly receptionist Dafina where the name Elmenteita came from and she explained, " Elmenteita is Maasai for "place of dust". She said that the nomadic Maasai passed through this area for centuries until in 1906, Baron Delamere, moved to this area to pioneer special farming methods in the rift valley. He started a cattle and sheep ranch and was assisted by the Masaai in his efforts. He named his farm Soyasambu, and today Soysambu is a 48,000 acre Wildlife Conservancy which protects over 450 bird species and 15,000 wild animals.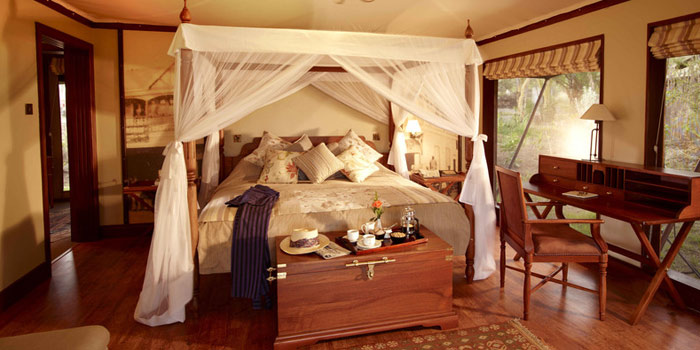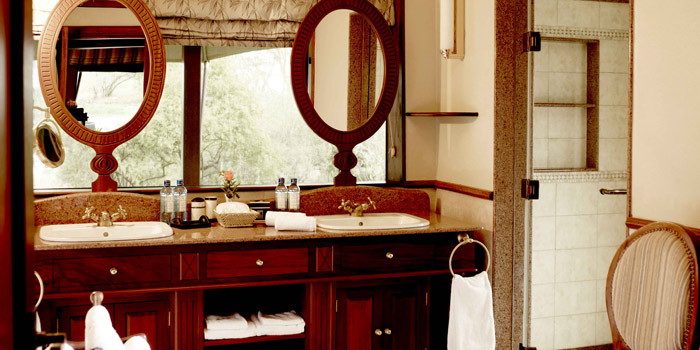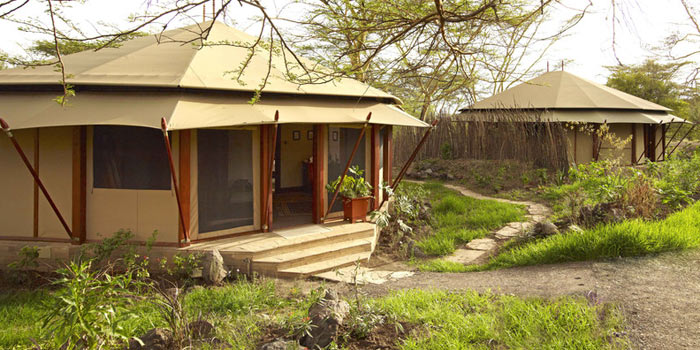 We were shown to our luxury tent at the camp and were impressed with how tastefully it was done up. It had a four poster bed, a writing desk on which I lay my camera and my novel, a lovely bathroom with two sinks and large windows which brought the remarkable wildness of the outside, indoors. Attached to our room was a patio with a small garden. We were told that the camp was protected by electrical fencing, so we did not hesitate to spend time out on the chaise on the patio while taking in all the wonderful, never before heard, bird sounds and the fresh smells of Africa.
We walked to the main restaurant for lunch. From where we were seated we had stunning views of the lake. The waiting staff were excited to see us and welcomed us with wide smiles before introducing us to the dish of the day. While we waited for lunch, I asked the staff serving us if they would sing the well known African folk song 'Jambo' for us. What followed was spontaneous, mellifluous, rhythmic and fun at the same time as not one, but six of those waiting on our table started to sing, " Jambo, Jambo Bwana, Habari Gani, Mzuri Sana, Wageni, Mwakari Bishwa, Kenya Yetu, Hakuna matata." Laveena and I enjoyed the singing so very much, we joined in and soon, the few other guests at the camp also started to clap their hands and sing along. It gave us a taste of how friendly and fun this camp was and we left for an afternoon nap at our room before our early evening game drive.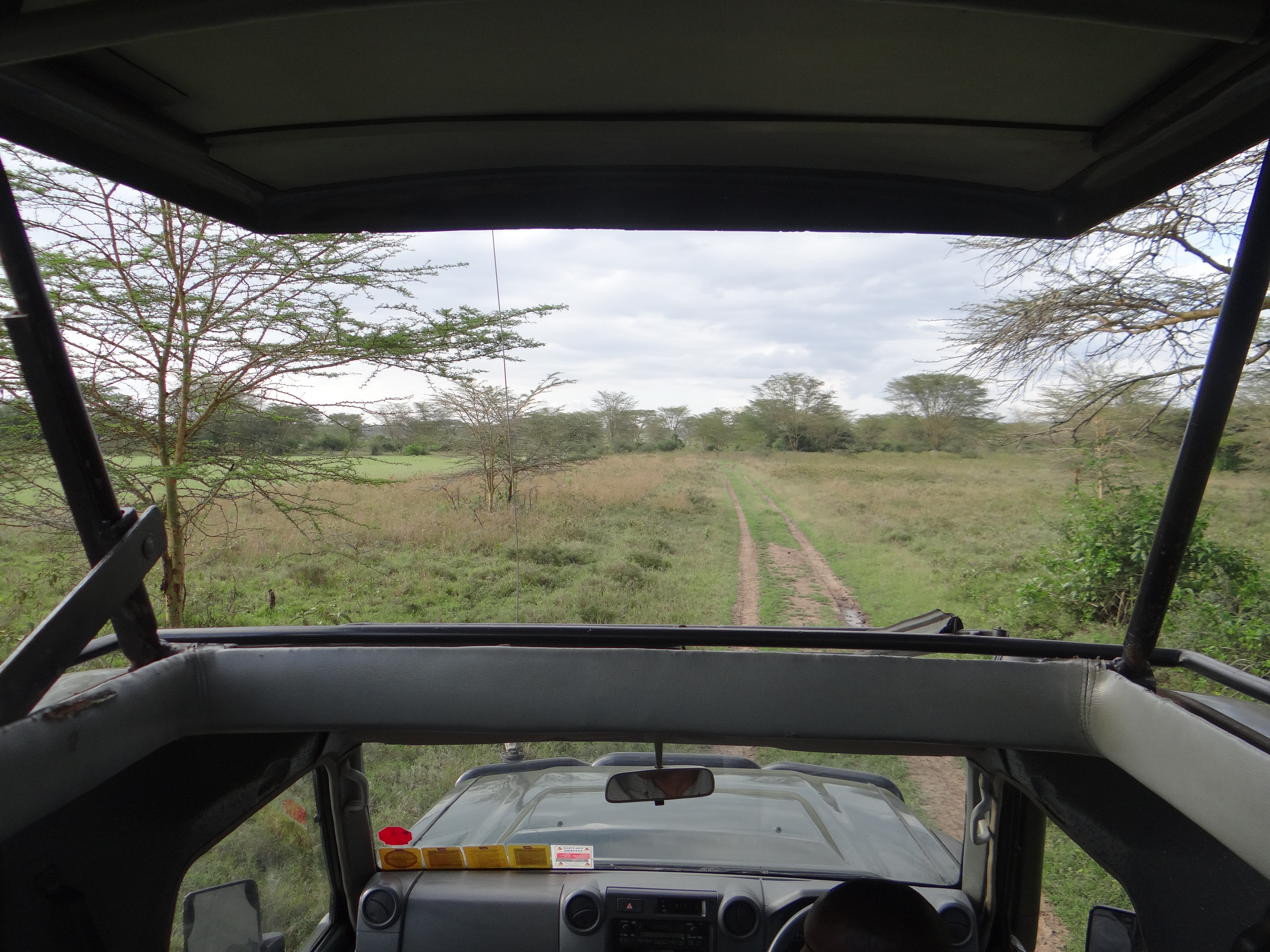 We set out at 5 pm in our safari vehicle, our first game drive on our very first visit to East Africa. The excitement levels were high and Matunde set off in search of zebras, gazelles, wild buffalos, warthogs and giraffe, animals we had heard were common at Soyasambu. I asked if we would see lions, but Matunde said that on this drive, we were unlikely to see any wild cats.
As we drove around we were amazed to see the animals in their natural habitat. The feeling was strangely liberating. Seeing them roam freely and graze so peacefully, oblivious of our presence, made me loath the thought of these beautiful creatures caged at city zoos across the world.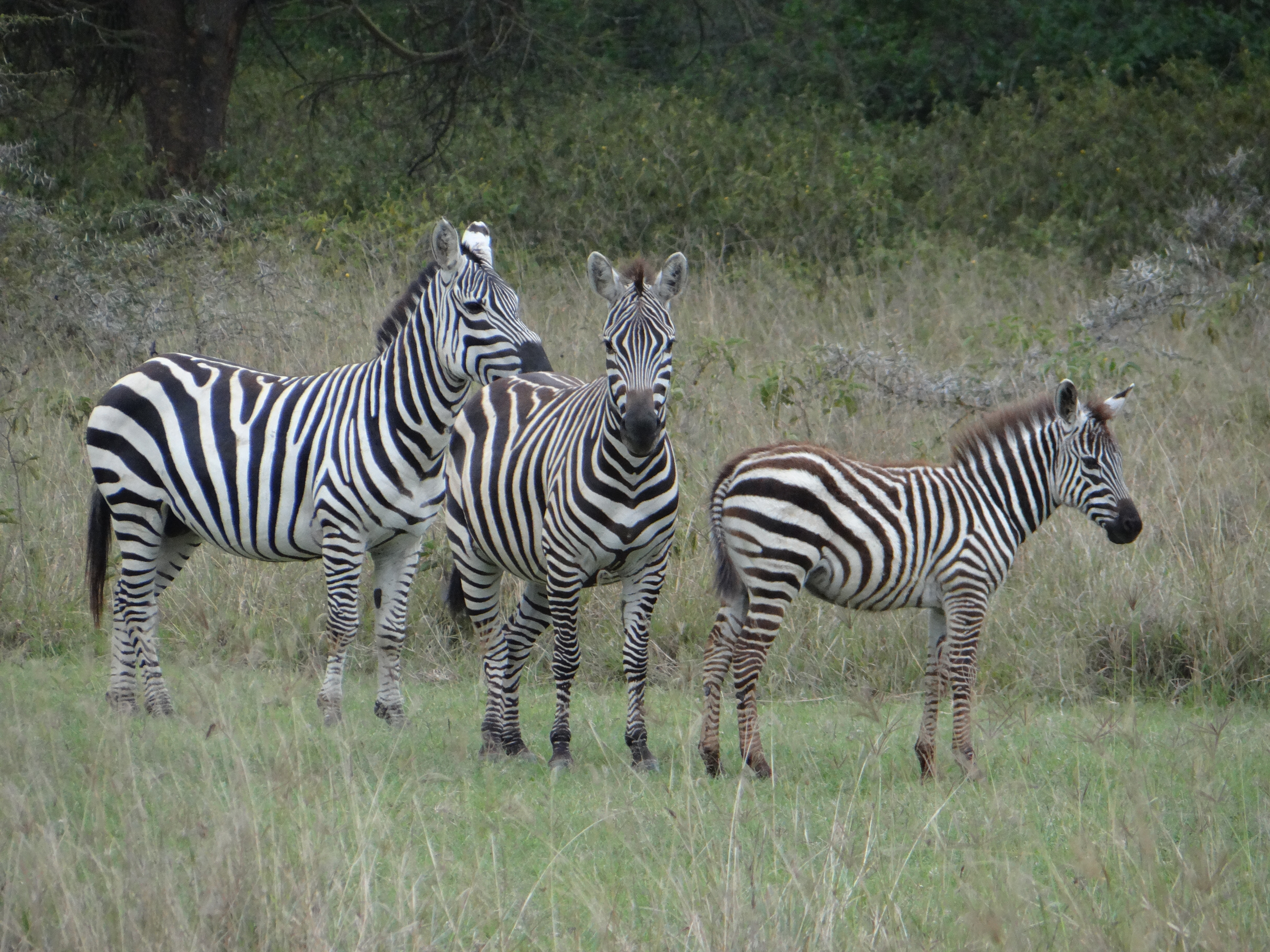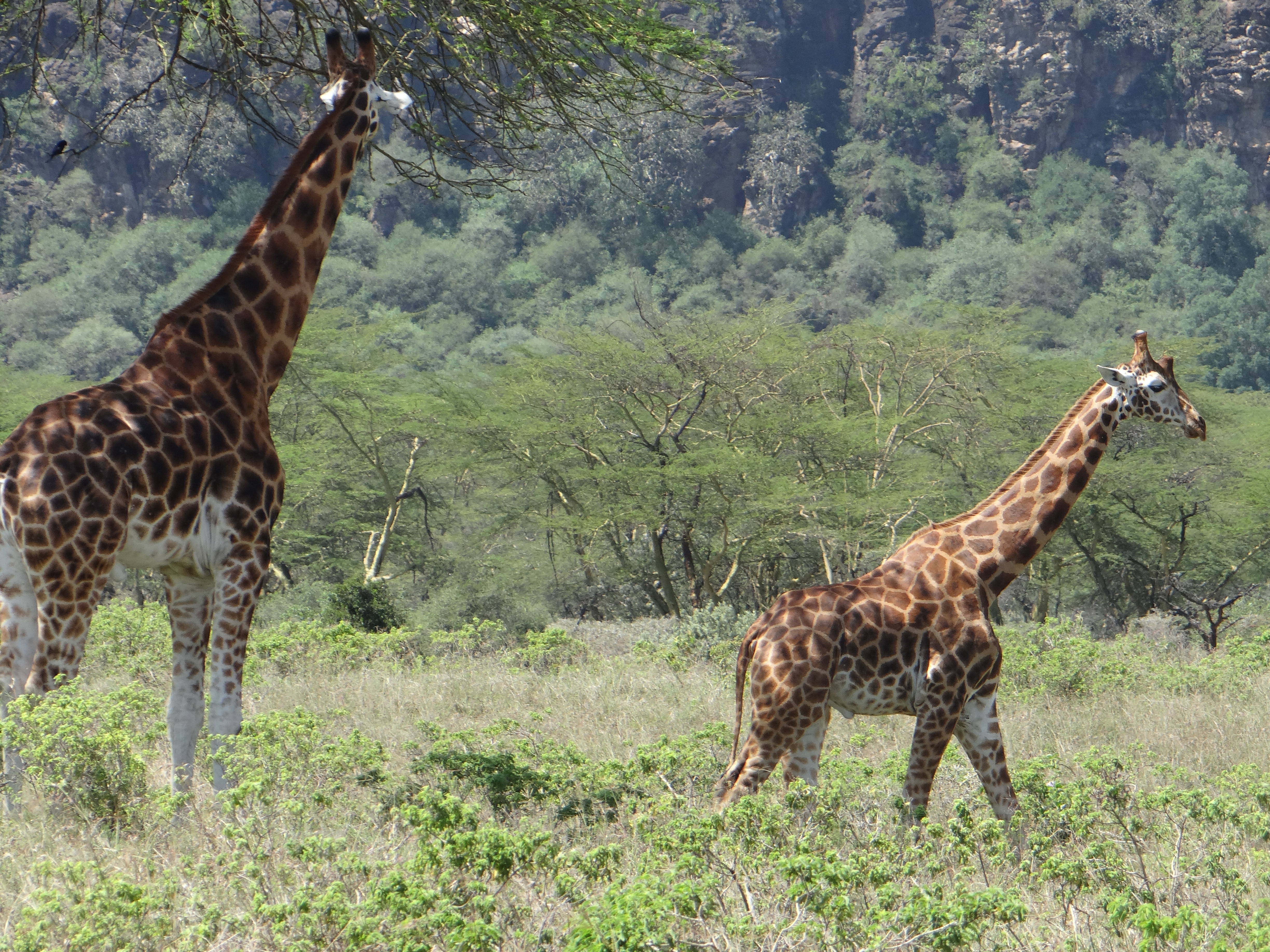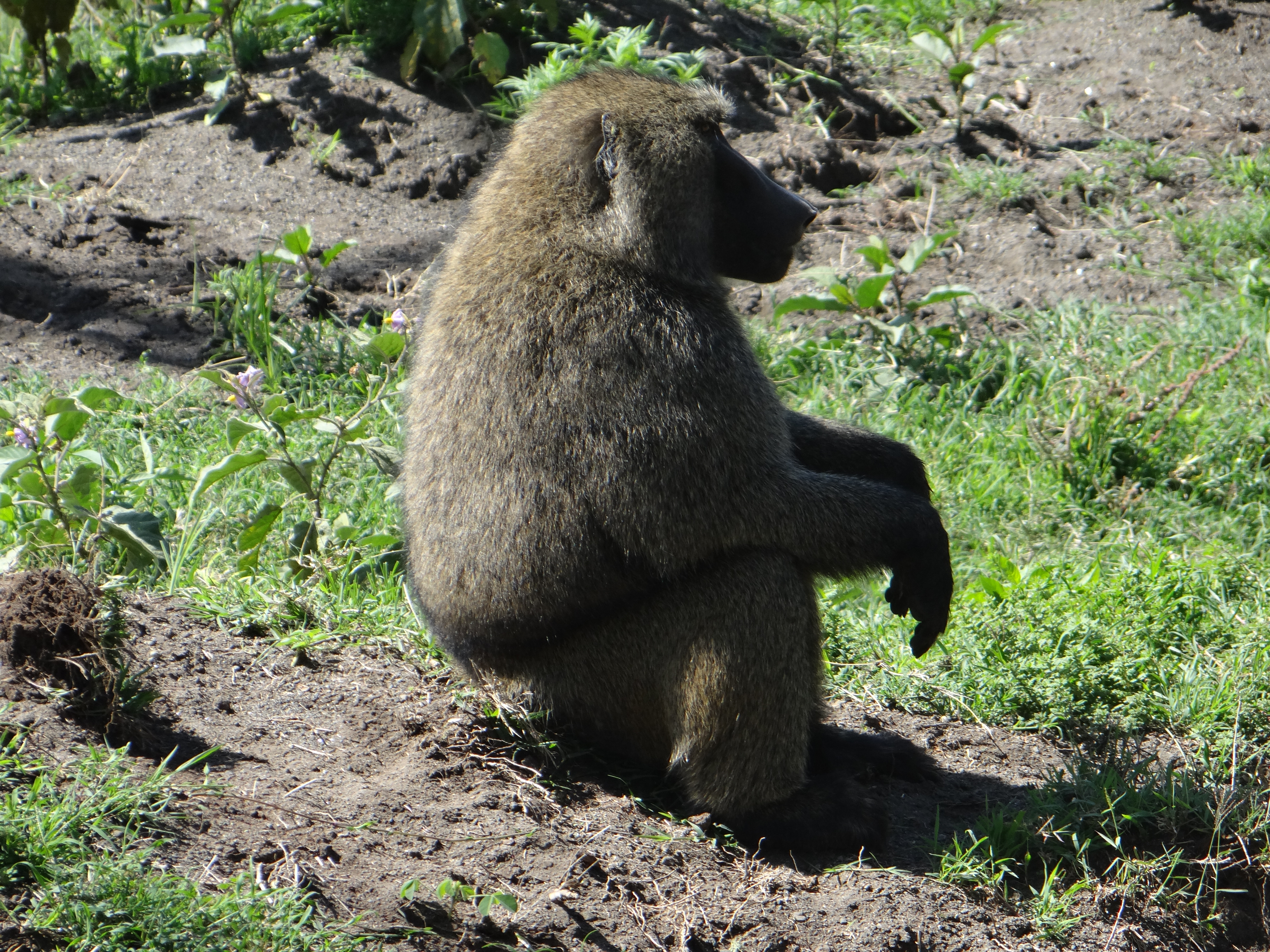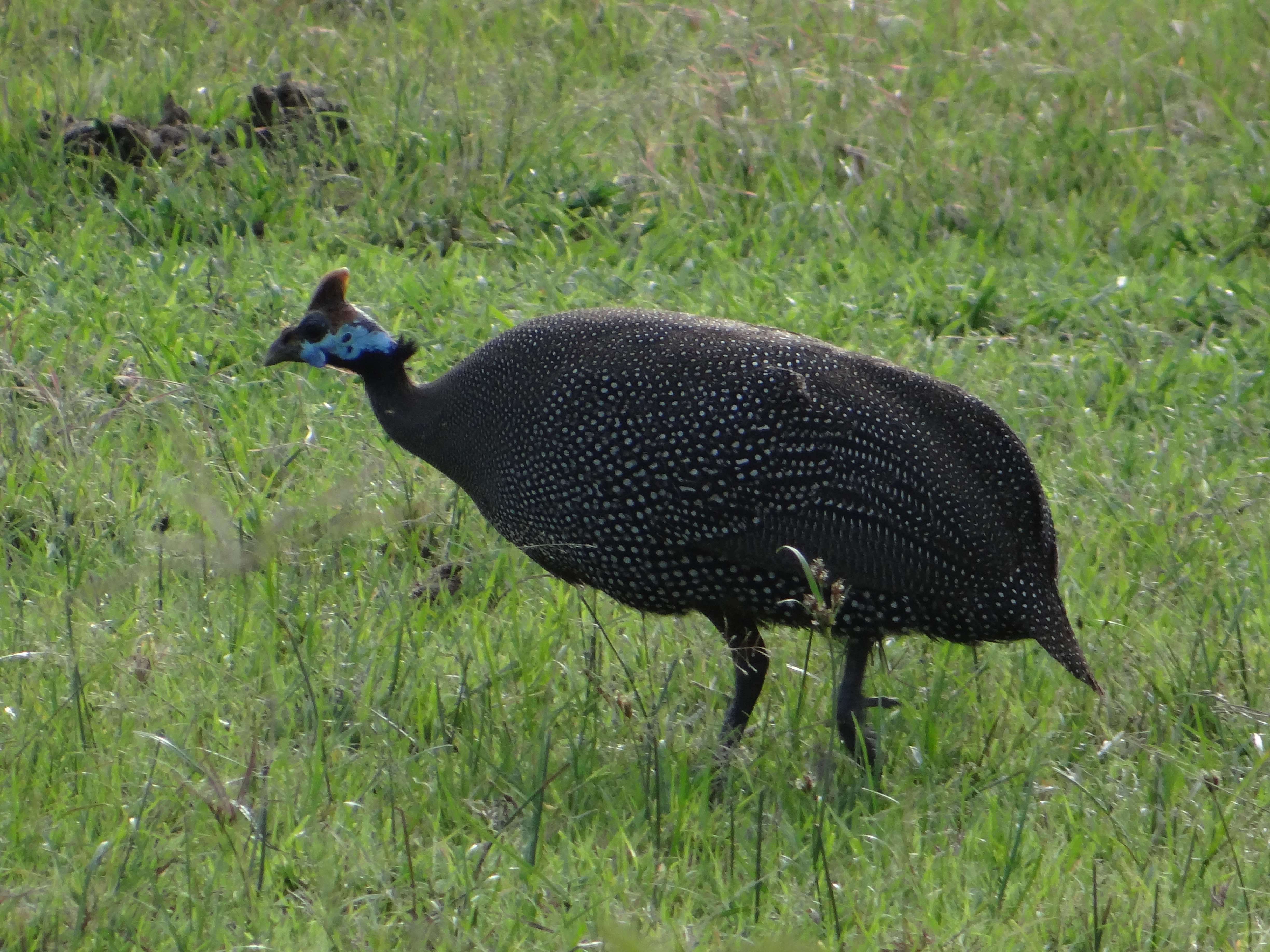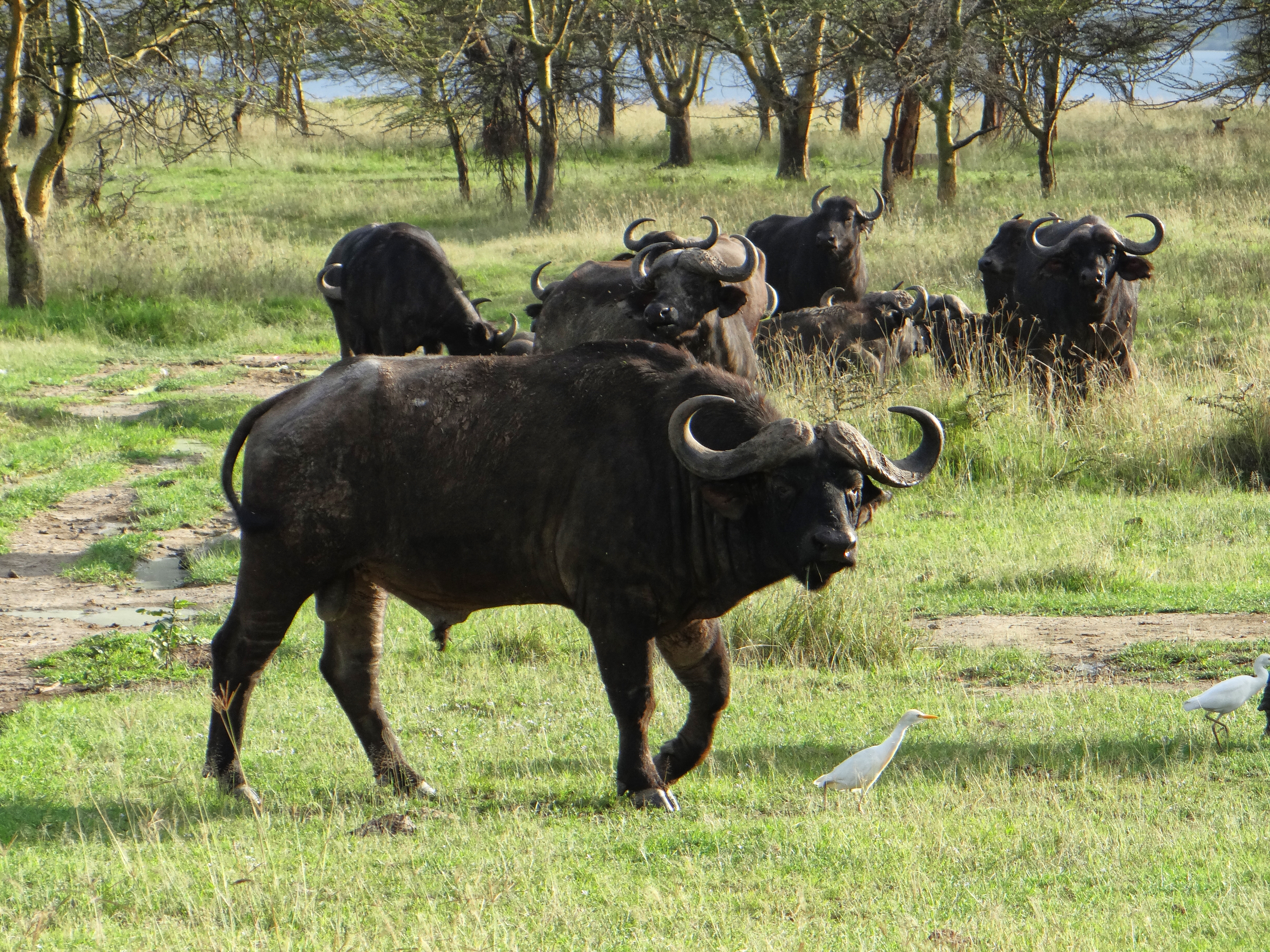 With my camera in hand, I captured some memorable photo shots of zebra, Rotschild giraffes, baboons, guinea fowl and the african wild buffalo. When our jeep stopped to take a picture of the african buffalo, we immediately understood why they are considered to be highly dangerous to humans. This animal, unlike the Asian water buffalo has never been domesticated, owing to it's unpredictable nature. As we neared a herd, they stopped grazing and turned toward us. Capable of defending themselves from predators, they looked upon as intruders and in a threatening aggressive manner took a few steps in our direction. After capturing several amazing shots of one of the big five from the game family, we drove away.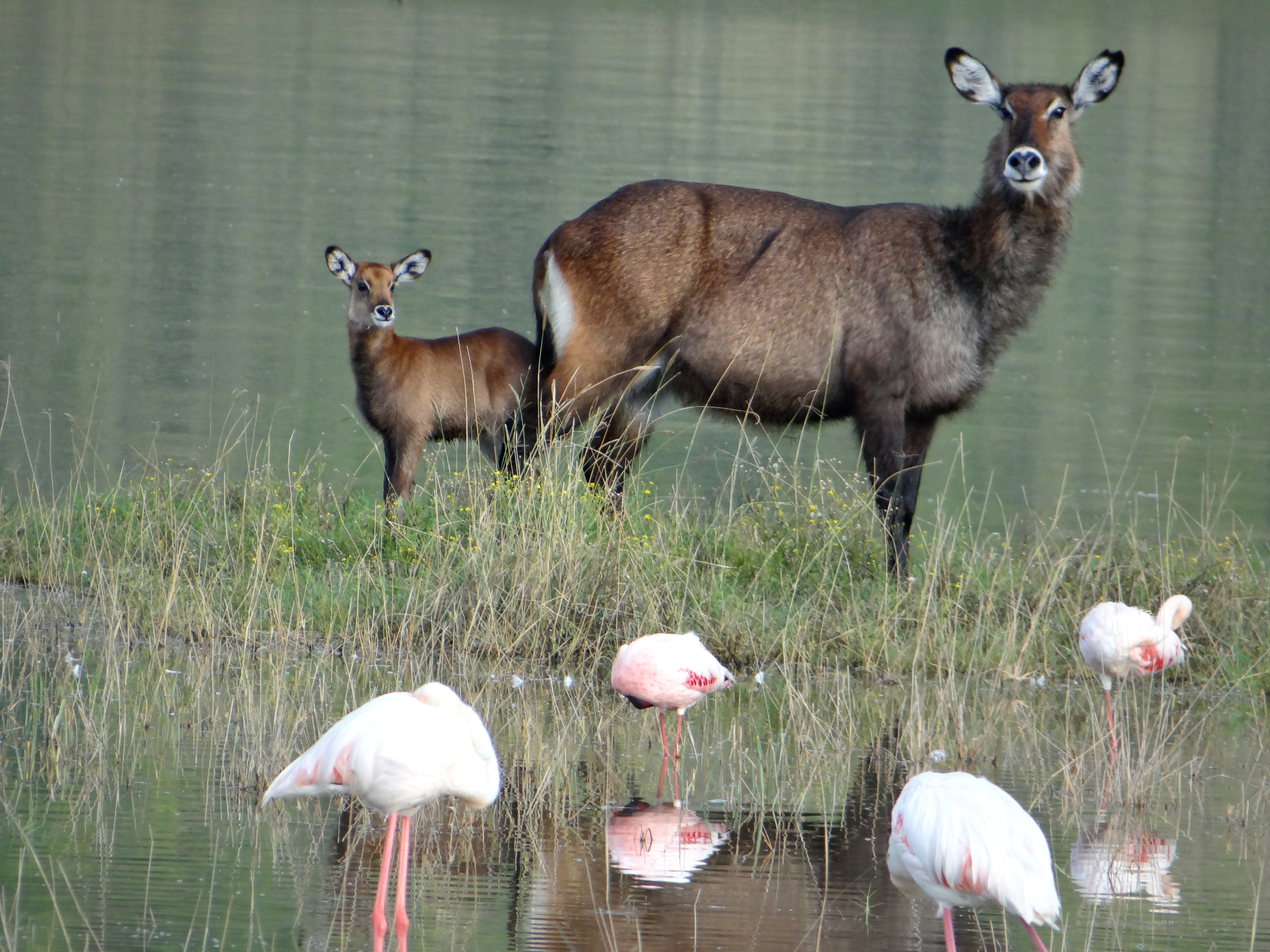 A photograph i took of a female and calf Ellipsen waterbuck, is a favourite of mine as the moment I pointed the lens in their direction, they stopped grazing on instinct and looked toward me, as if to say, " how very rude of you to intrude while we are eating. Please take your shot and leave."
We returned back to our luxurious camp and spent the evening by the lake, sipping on a delicious 2011 South African red called, 'Rainbow's End Family Reserve'. The bird sounds in the background were almost magical. While dinner beckoned us, we both looked forward to our visit next day to Lake Nakuru, famous for rhino and leopard sightings. Later that evening, I had planned a romantic sundowner on the cliffs above the camp and looked forward to unwinding after the game drive.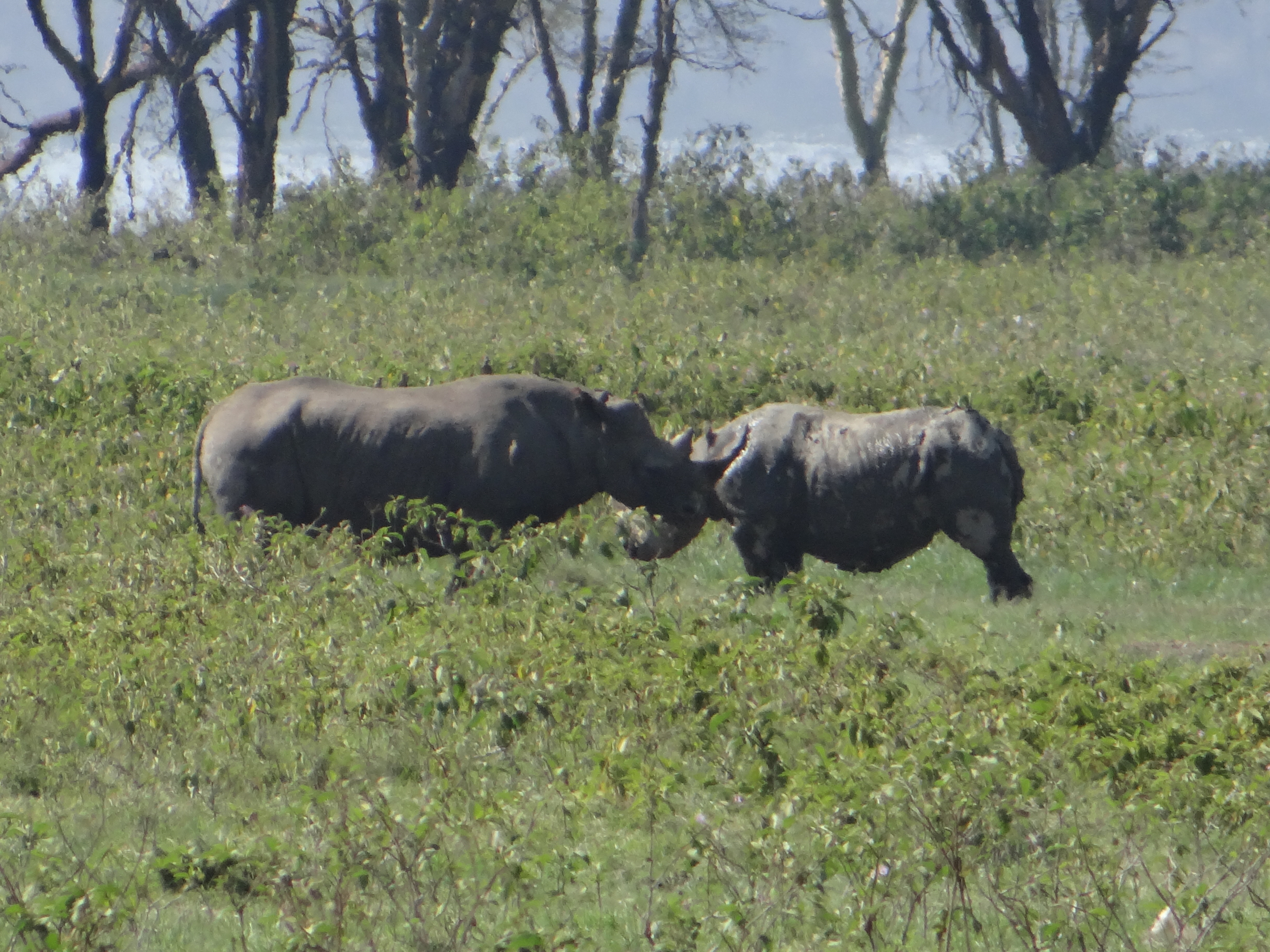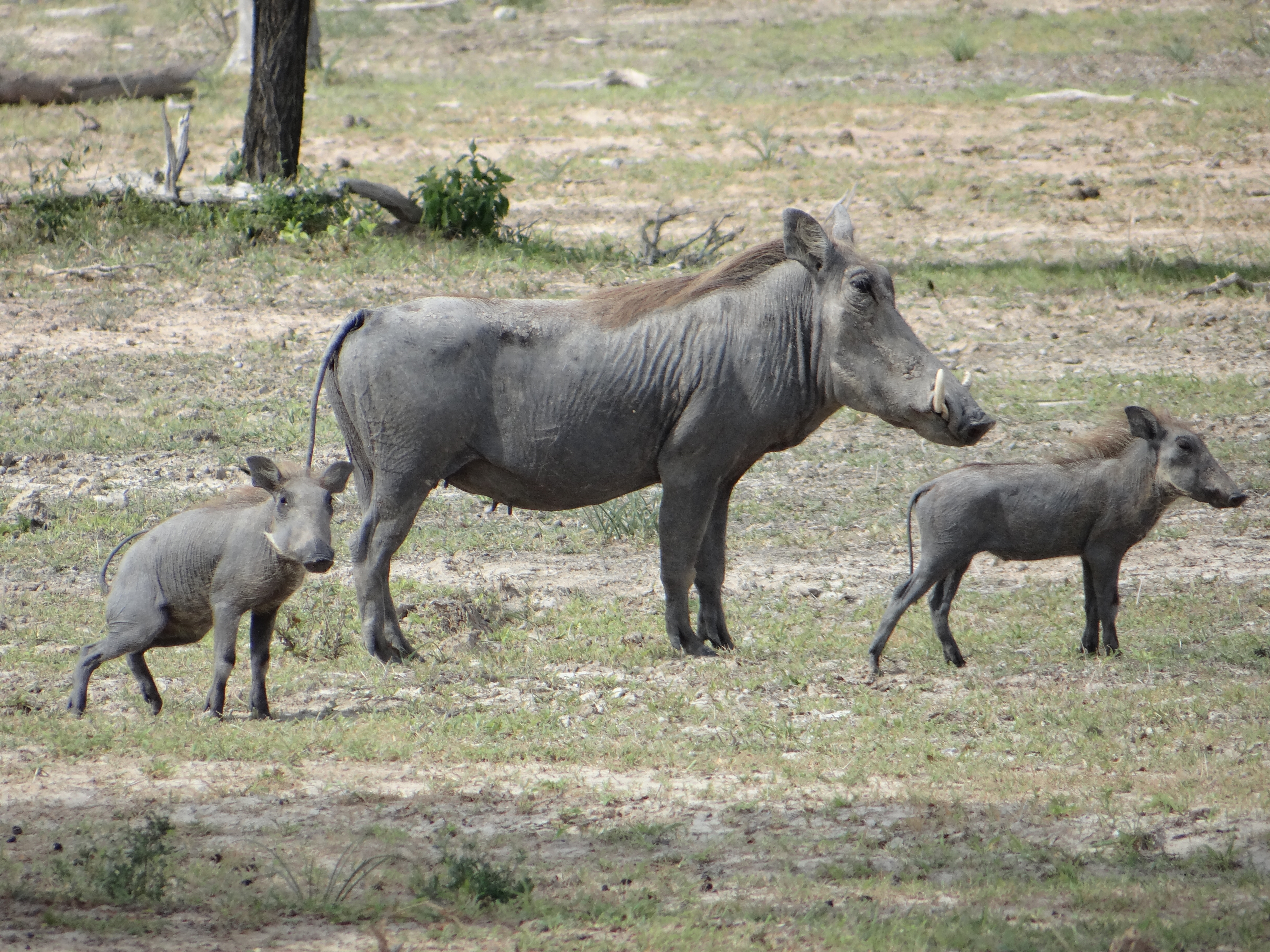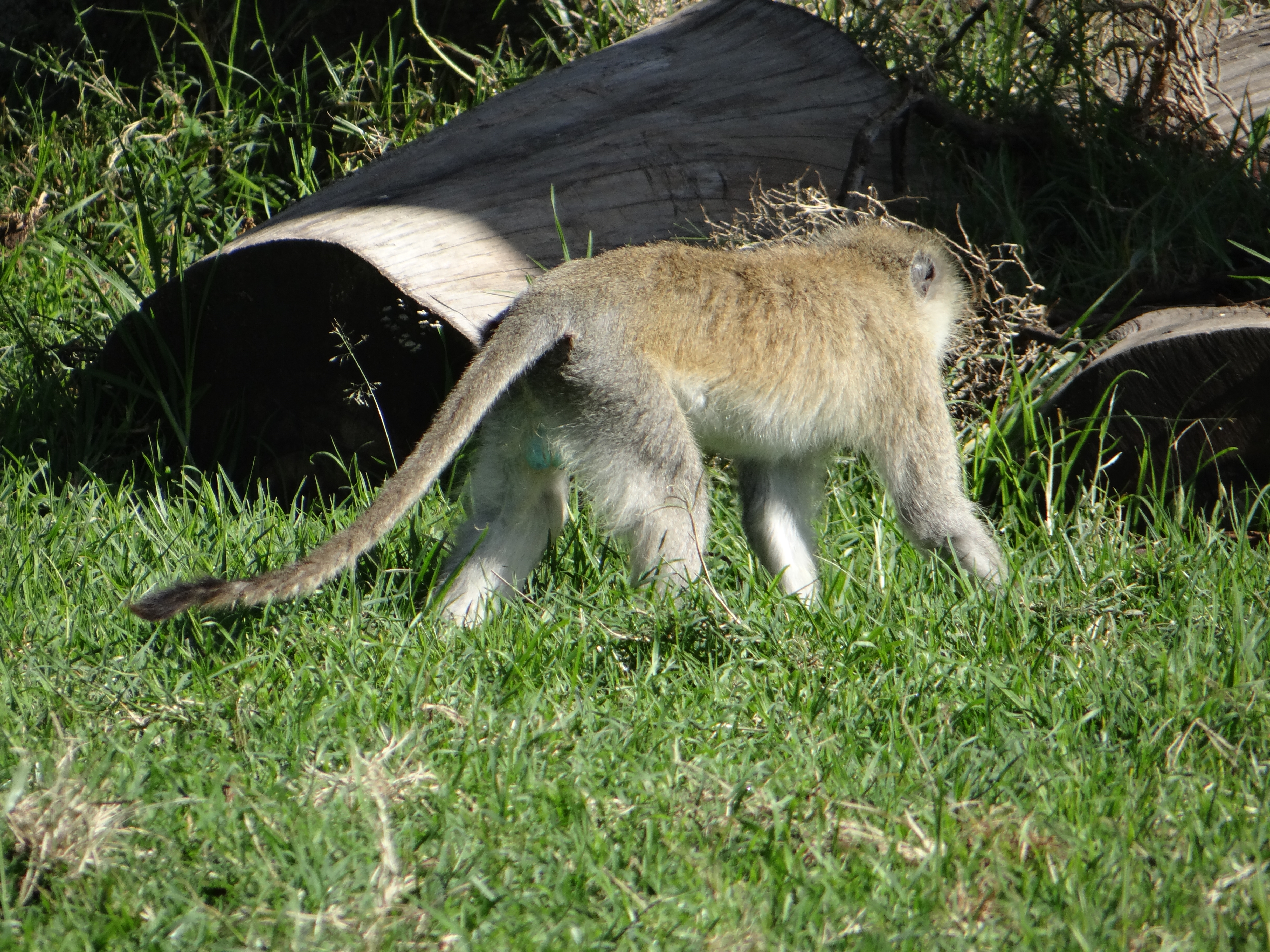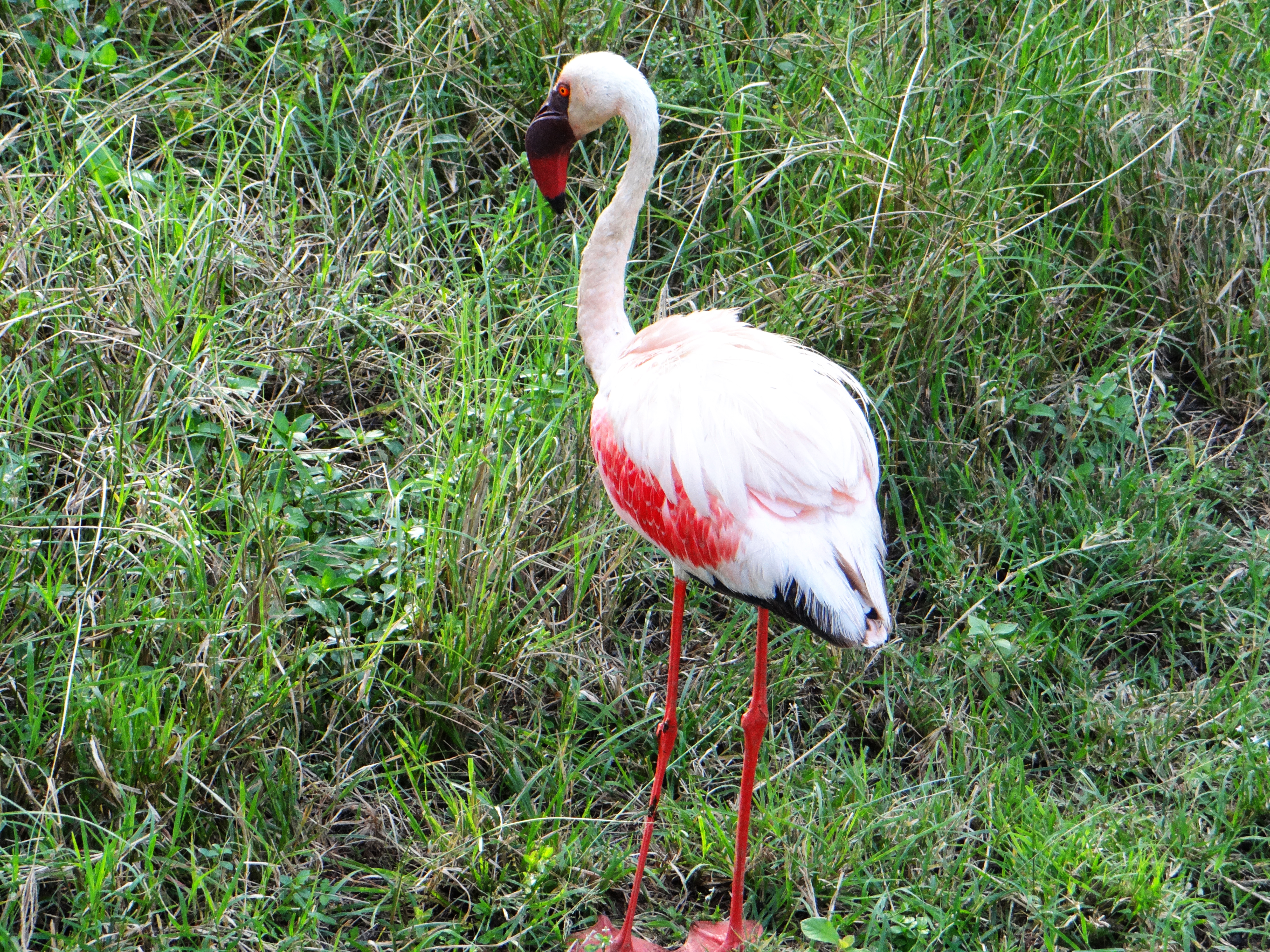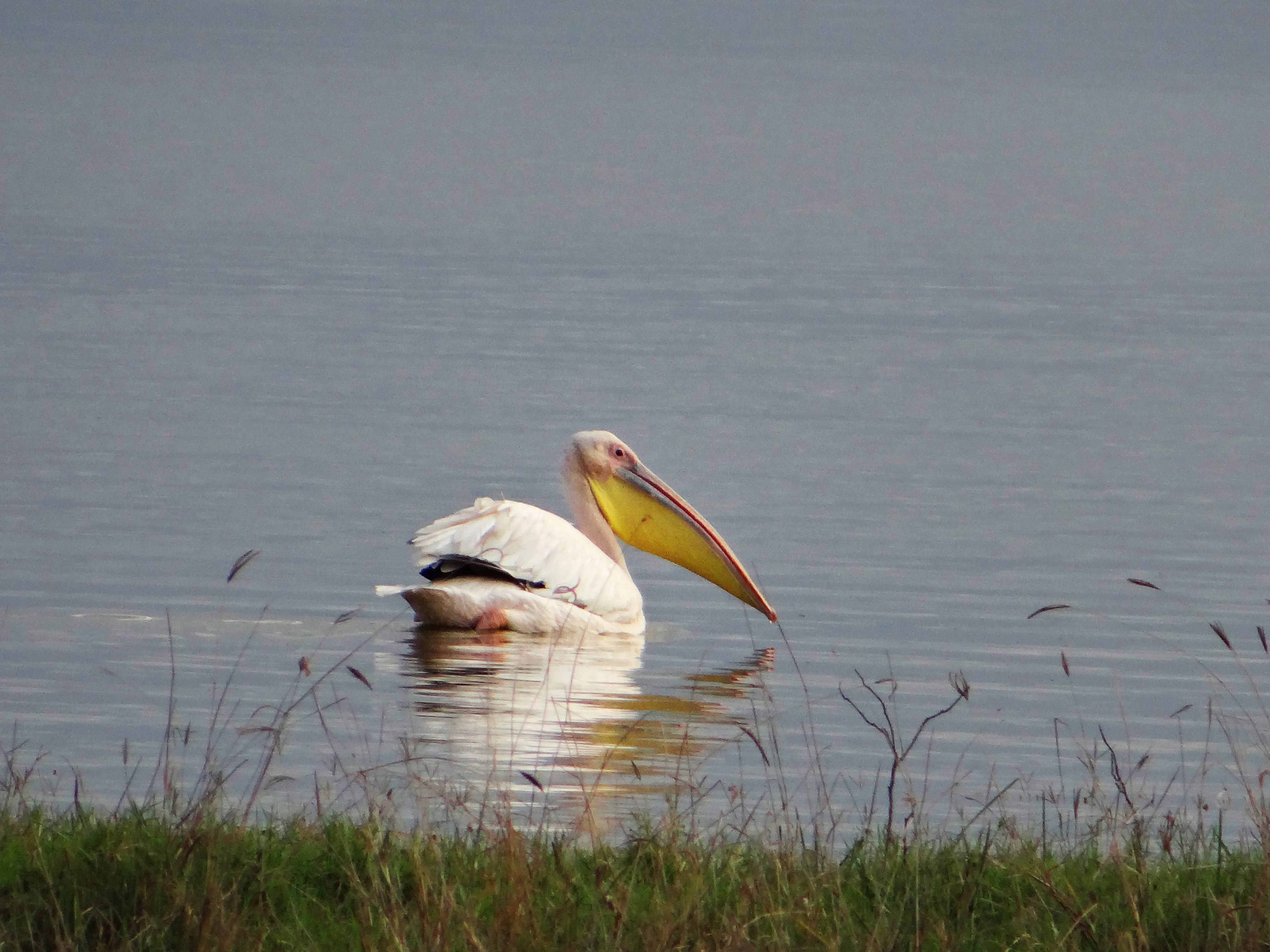 Our visit to lake Nakuru National park was even more exciting than we had imagined it would be. An abundance of algae in the lake attracts hundreds and thousands of beautiful pink flamingos that gives the viewer the impression of a pink lake. It was a fascinating sight to see. We also saw the rare black rhino, zebra, warthogs and baboons, but sadly missed seeing any leopard. Our driver told us not to be disappointed and assured us that we would have our fill of the big cats before we left for home.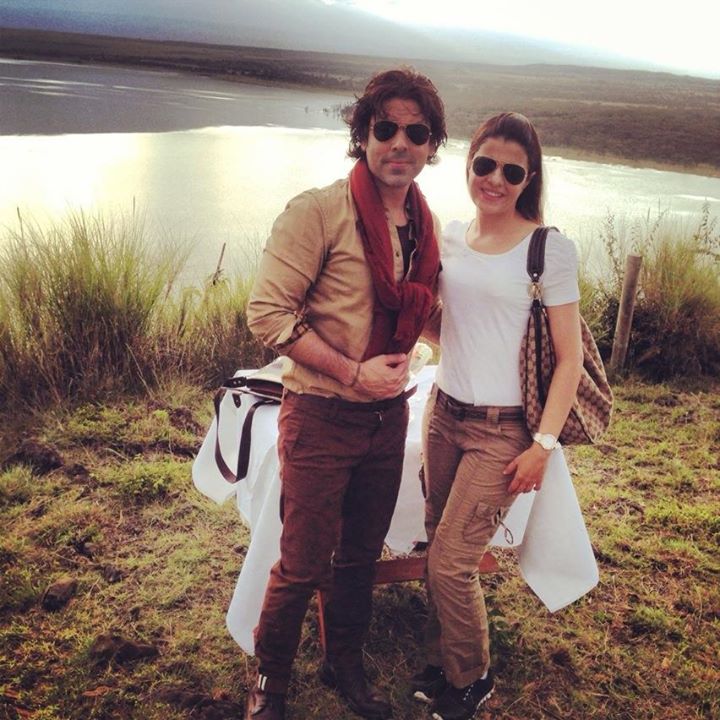 We returned to our room and took a short nap. At around 5 pm, the reception called to say that the vehicle was ready to drive us to the cliff side. Laveena wasn't sure what this was all about, but as always, I asked her to trust me. As the safari vehicle drove deeper into the bush and along a slope on the side of a cliff, I noticed that the bush like vegetation was getting denser. About 25 minutes later, I spotted an armed ranger and our vehicle suddenly came to a halt. Matunde, our driver, asked us both to alight from the jeep and follow him as the vehicle could go no further. As we walked through the dirt track that lay ahead of us, we noticed that the ranger followed. A short walk, a little over 50 meters, brought us to a clearing with the most spectacular views of lake Elmenteita. The beauty that stretched before us can best be witnessed, as a description would not do it justice. The hotel had set up a table for two, with a bar and a live musician, strumming Africana songs on his guitar. The setting was so romantic and so perfect that we held hands and stared out into the distance, the wide expanse of the beautiful lake captivating our innermost senses. In the horizon we could see a kaleidoscope of the most stunning shades of oranges, reds and yellows, mixed with shades of light blues and greys as the heavens orchestrated this sunset to perfection. We sipped on our cocktails and danced and invited Matunde and those serving us to join in the dance too. I asked the ranger to join in, but he politely declined, saying that he had a job to do as he had to keep the wild animals away as we were intruders in their territory. As the sunset to the foot tapping of several happy people, I could see the lights come on at our camp. Laveena and I were ready for another restful night before we headed back to Nairobi the next day for our onward flight to Tanzania.
---
Follow me on
Facebook
,
Instagram
and  
Twitter
 for some amazing travel posts
---