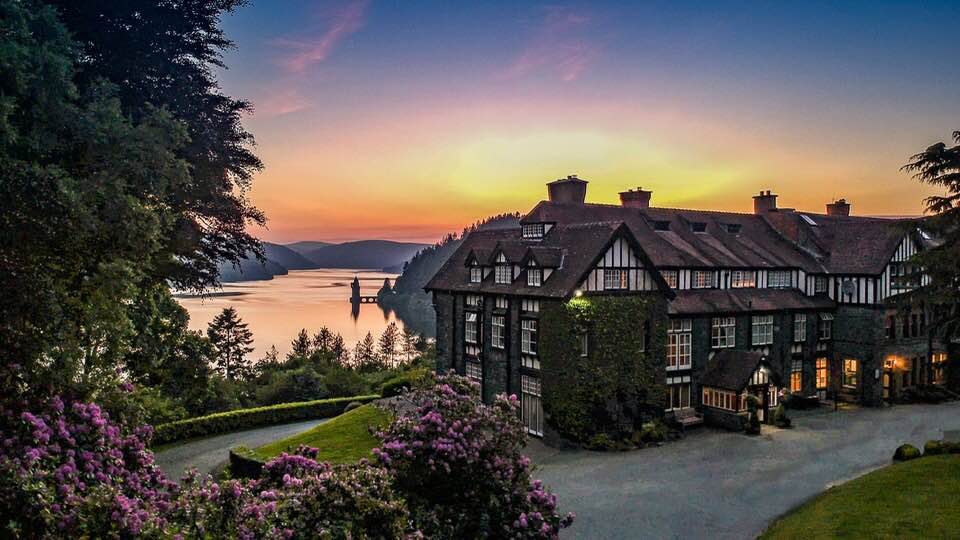 JUNE 13, 2019 BY SAJJID MITHA
Lake Vyrnwy Hotel & Spa - a hidden Welsh paradise on earth
While researching the internet, Laveena and I chanced upon one of the best kept secrets in mid Wales. Lake Vyrnwy, offers visitors a chance to escape to a hidden paradise on earth.
We drove through narrow winding country roads, through cattle and sheep grazing spring fields, lush green hills and through tiny villages to reach this picturesque lakeside gem and checked into the Lake Vyrnwy Hall and Spa on the third leg of our drive through Wales.
We had magnificent views of the lake from our private terrace and we almost expected Princess Rapunzell to let down her long golden locks from atop the tower which stood tall and majestic, somewhere along the side of the serene Welsh lake. We did try to enter the tower, but it?s gates were locked when we got there on one of our long evening walks.
The hills of the Berwyn Mountains?where the hotel and spa are located, are dotted with colourful flowers and a vibrant bird population of wood warblers and chaffinches.
We heard pied flycatchers and redstarts, saw dippers nesting by the rocky streams and gleefully watched goosanders bobbing on the water.
We were even lucky to have chanced upon a peregrine, hunting. A lot of the nature we experienced was new to us, however the friendly hotel staff informed us that the heather was nearly in full bloom and the purple areas of moorland served as a great nectar source for the thriving insect population.
Rarely have we had the opportunity of amalgamating so closely with the outdoors like we have at Lake Vyrnwy. Our planet is abundantly sprinkled with miracles and when you do experience them first hand, you realise how perfect everything really is.