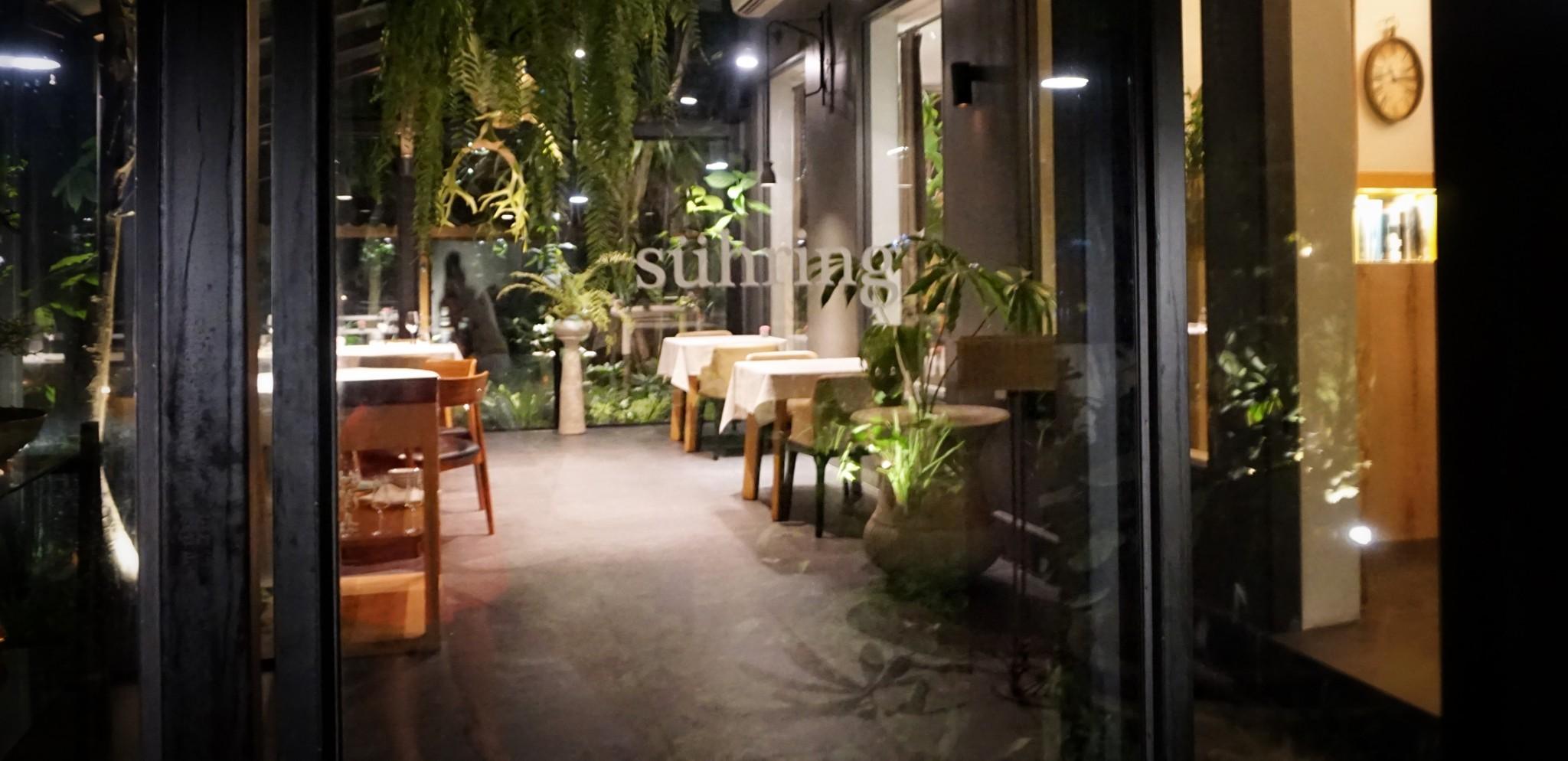 MARCH 01, 2018 BY SAJJID MITHA
Michelin Magic in Bangkok
Located in a charming remodelled 1970s villa on Yen Akat road, in Bangkok, Thailand, Suhring is a Michelin starred eatery which effortlessly puts German cuisine on the vast, mysterious and exciting global culinary map. It is a restaurant where magic happens daily and exquisite dishes are crafted by the multi talented, Suhring twins.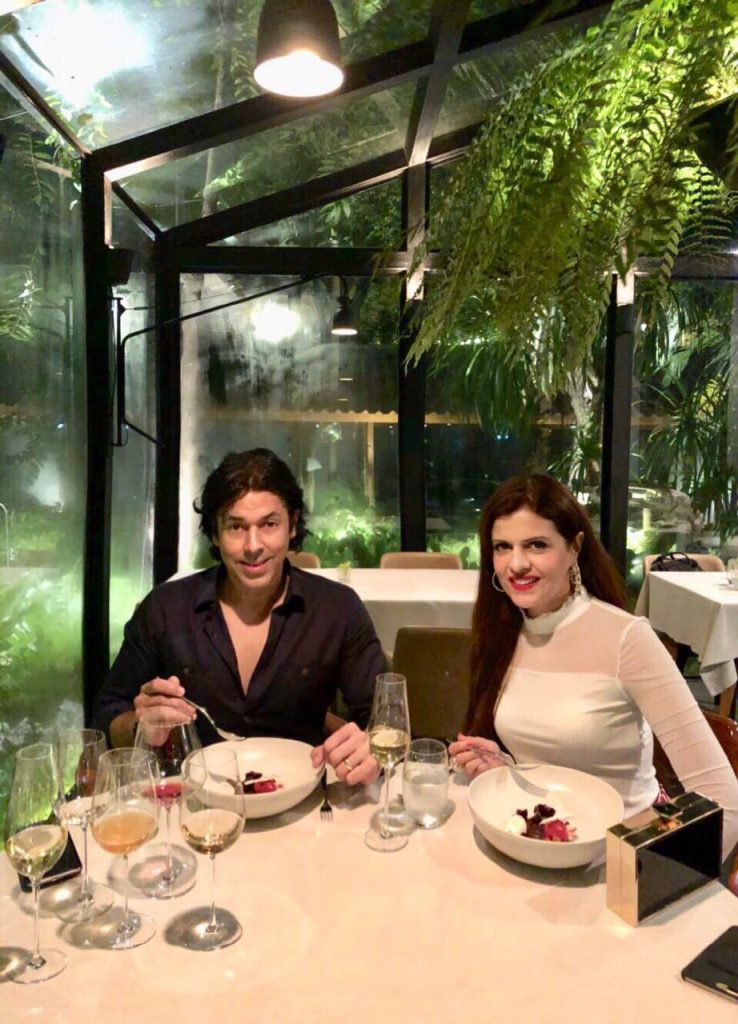 In February this year, while in Thailand, Laveena and I had a table booked for two at Suhring, as part of my 50th birthday celebration plans. We had heard from friends, from social media and from the press about the genius and humility of the Suhring twins, Mathias and Thomas, and were eager to experience their culinary wizardry for ourselves. Our table was for 8pm and at two minutes to 8, our taxi pulled up in front of a glass entrance of a beautiful villa which had a rather elegant and classy feel to it. We were shown to our table located in the Wintergarten (Winter Garden), overlooking the well lit and perfectly manicured garden of the villa. We were told that this was the home of one of the twins, while the other lived in the adjoining villa next door. Our first thoughts as we sat down, was that the place had a natural warmth and an endearing and soulful feel to it. Suhring is divided into the Wintergarten, The Wohnzimmer (Living Room) and the Kuche (Kitchen). The Living room is the main dining area of the villa, while the Kitchen is where you get to see the twin master Chef's at work. The Wintergarten is however the most romantic part room at Suhring and given the occasion, we were excited to be seated here.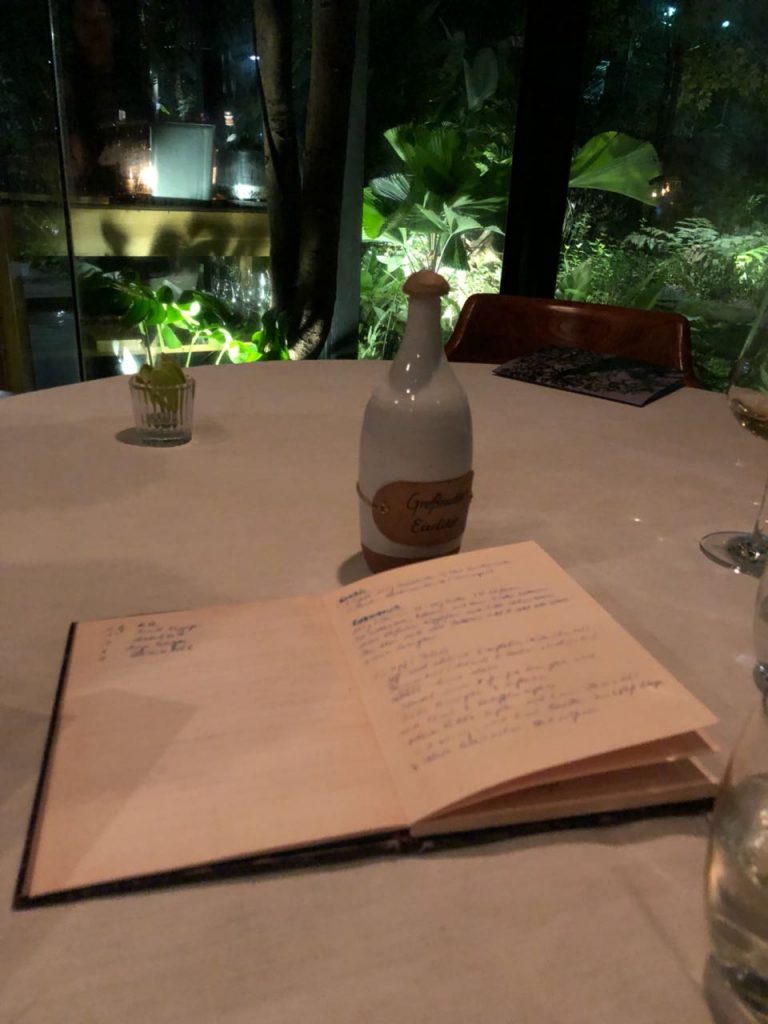 Suhring is known to showcase the best of modern German food. It was in their Grandma's kitchen, on the family farm, that the Suhring twins gained their inspiration, picked up their remarkable skills and realised their love and immense talent for cooking. Today, the secret recipes of their Grandma are in a book,a copy of which is shown to guests. And while seated in this enchanting culinary castle, guests are invited to partake in a fairy tale food journey. We opted for Suhring "Erlebnis" or the Suhring Experience and I asked for the wine pairing as an add on.
In a setting which is nothing short of elegant and exudes refined class, over the next 3 hours, Laveena and I journeyed through various stages of culinary heaven. Alternating between varied delectable tastes, textures, fragrances and nuances, in every bite of every dish of the 12 course meal that we were served, paired with the finest of wines, we savoured and relished and understood why the identical twins were conferred with the very rare and highly coveted Michelin Star.
The environment at Suhring is perfect to celebrate a very special occasion. Be prepared to have traditional German dishes re-invented and re-created into something refreshingly new and decadently delicious. This is not just comfort food from Germany, but food which has a mix of rare treats, including the most flavoursome truffles, moist and tender wagyu beef, fragrant caviar and so much more, all artfuly and creatively presented in a way, you are unlikely to have experienced before in your life.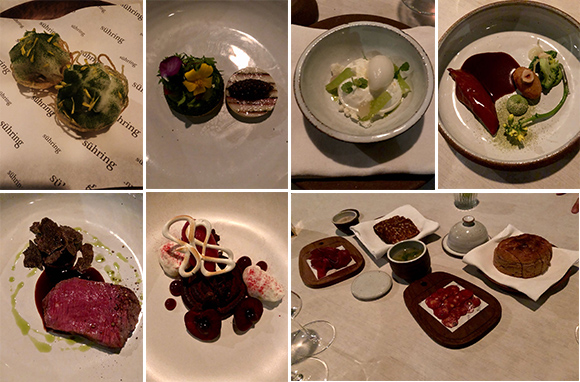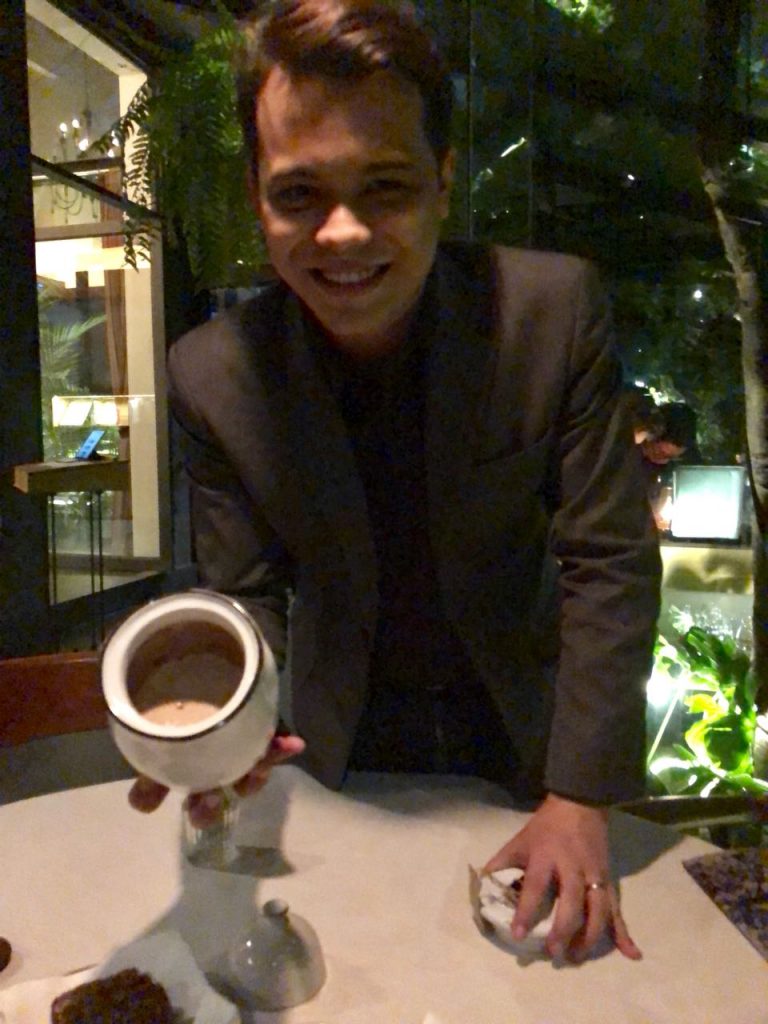 We were immensely lucky to have been served by the very charming, debonair and young restaurant manager Mathieu, who with his French accent, added a sublime element of aristocratic romance and sophistication to the evening. Everything impressed us from the ambience of the restaurant, to the enthusiasm of the waiting staff, the extremely sophisticated presentation of the dishes and of course the deliciously, mouth watering treat in every single bite, which we enjoyed so very much that we can confidently say that Suhring is a restaurant, worth taking a flight to experience.
At the end of our meal, we were invited to visit the Kuche where we were introduced to the genius Master Chefs. Both Thomas and Mathias, willingly posed for photographs and humbly accepted the genuine praise we showered upon them. For those who travel to Amazing Thailand, the land of smiles, your trip will remain incomplete without a meal at Suhring.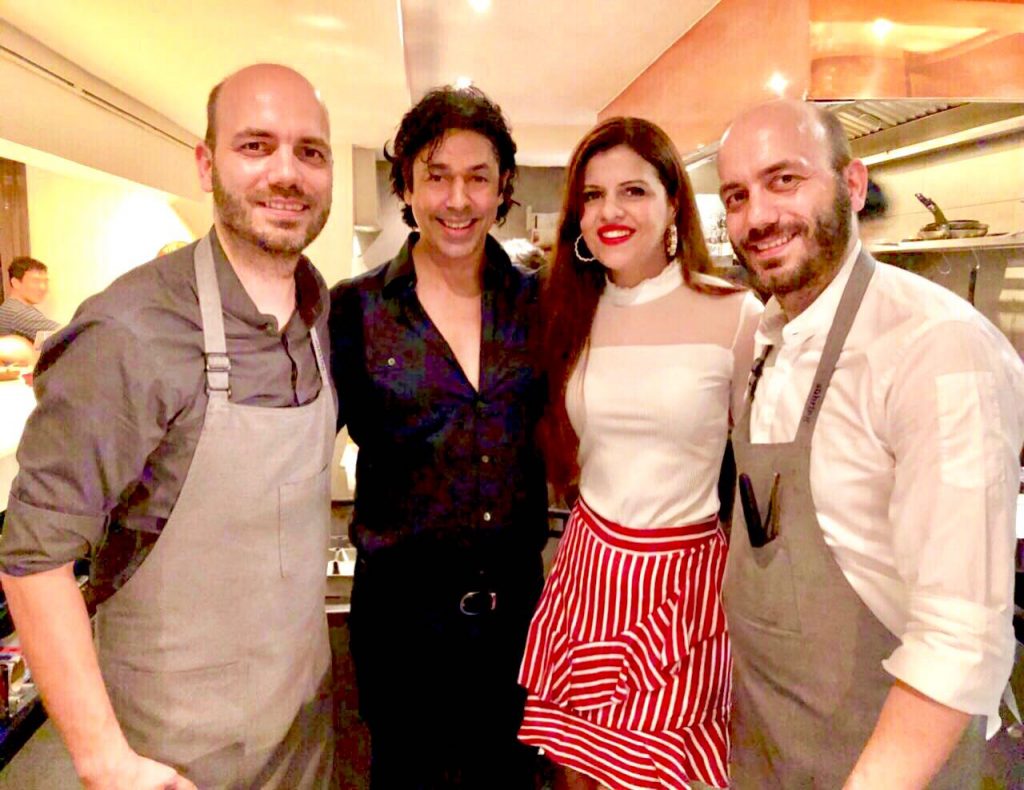 ---
Suhring (Bangkok)
---
• Location:
Google Maps
• Address: 10 Soi Yen Akat 3, Khwaeng Chong Nonsi, Khet Yan Nawa, Krung Thep Maha Nakhon 10120, Thailand • Hotel website:
Suhring
---
Our Rating
---
Location: 9/10
Food and Cuisine: 9/10
Design: 9/10
Service: 9/10
Overall experience: 9/10
---
Articles you May Love To Read
---
MIHARA TOFUTEN – AN AUTHENTIC TASTE OF JAPAN IN BANGKOK
---
THE FINEST 'VALUE FOR MONEY' LUXURY HOTEL IN ALL OF BANGKOK
---
EMBRACE LUXURY AT THE ST REGIS BANGKOK
---
Follow me on
Facebook
,
Instagram
and  
Twitter
 for some amazing travel posts
---